On February 1st, 2023, we reported that two tourists had been killed, and 19 others had to be rescued after a massive avalanche hit the Afarwat peak at a ski resort in the upper reaches of Jammu and Kashmir's Gulmarg area. Our sources were local journalists infamous for sensationalizing. Since then, Australian freeskier and journalist Sam Leitch, who is in Gulmarg, has reached out to us with an accurate account of what happened that day, hoping it might prevent visiting westerners from making the same fatal mistake.
Ok, this is what really happened last week in Gulmarg.
The snowpack usually develops here because they get some small snowfalls before Xmas. Then in January, some huge snowfalls usually create avalanches in all the bowls accessible from the top phase of the Gondola.
These avalanches flush out the depth hoar, the same storm creates a new base, and Brian Newman, an American employed as the snow safety officer, and his small team of patrollers do control work in the Gondola bowl. So when it's open, you can treat this area like a western-style resort.
Usually, by Feb all the other back bowls accessible from the top phase of the Gondola (which westerners visit for) are safe if you wait a day or so after a storm.
But not this year. The Jan storms were not quite big enough, and there is a persistent weak layer in all the backcountry. Similar to Colorado, perhaps. They go with the European model here, so no ropes or patrollers prevent people from heading into the prone terrain outside the Gondola bowl.
On the day of the incident, two Polish guys were outside the controlled area with a local guide. He was sticking to a ridgeline from the top to get to some lower-angle terrain in trees below.
But besides the ridge is a steep bowl called "Shaggys Bowl," named after an Aussie guy who died there in 2008.
The two polish guys couldn't resist and dropped off the ridge into Shaggy's Bowl. They triggered that avalanche you can see in the footage from the Indian news websites. But what they said about 19 foreigners feared missing is bullshit.
A motley crew of skiers witnessed the slide from above and located the bodies a long way down after half an hour. The first thing they uncovered was a deployed airbag (it didn't help, lesson in that), and both bodies were about a meter deep in debris.
So there you have it. The problem is guys come here for a week or ten days and are determined to get the alpine backcountry no matter what.
That weak layer is still persisting. I strongly recommend staying in bounds until/if it gets flushed out by a huge storm.
There will always be Russians here who don't care and hit the backcountry regardless.
I recommend visiting here, it's an amazing, exotic culture. The Kashmiris are awesome people. And the food is great. I recommend staying at least two weeks to get the most out of a trip.
– Sam Leitch, HEAD Athlete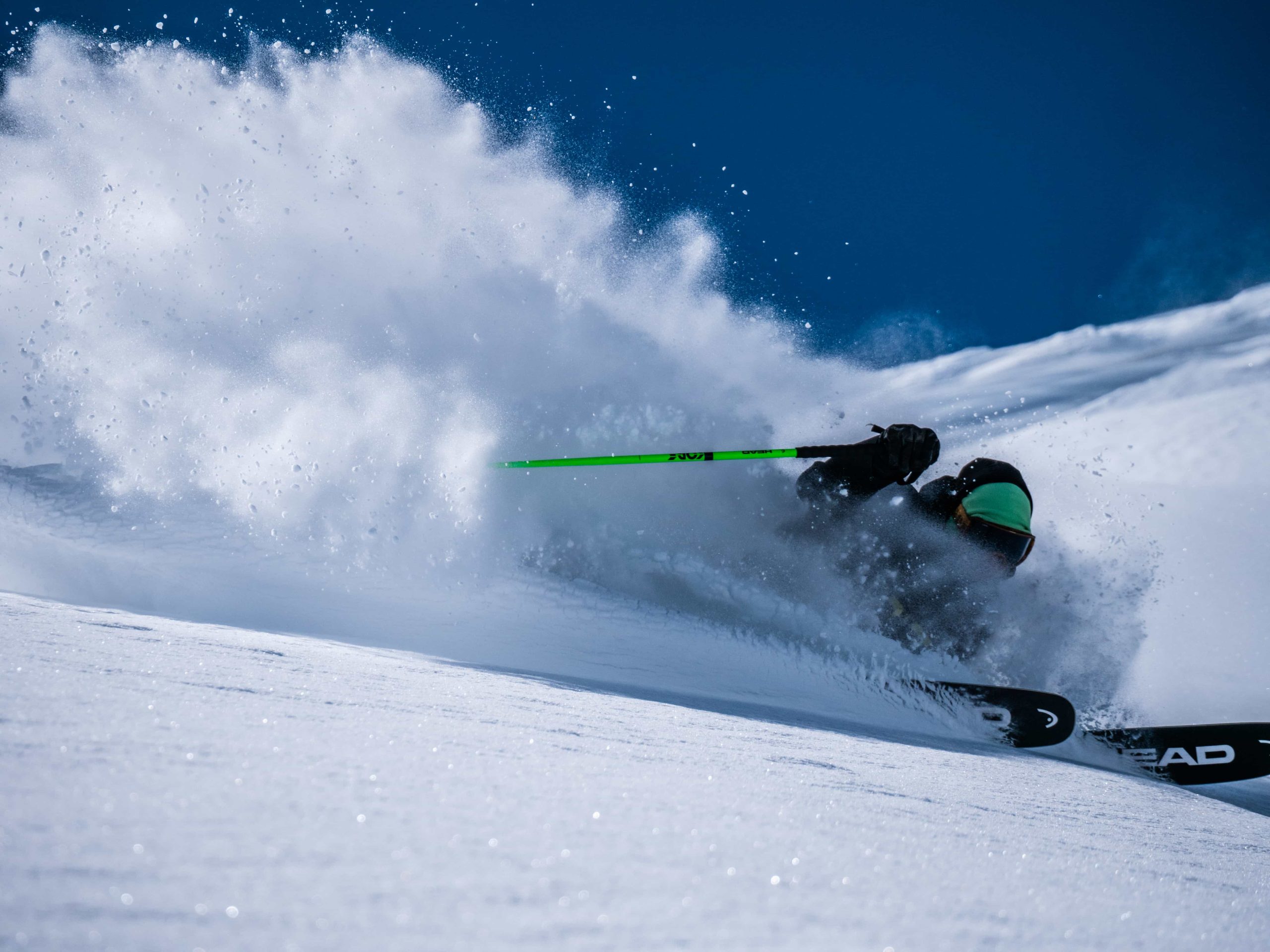 The Gulmarg area is infamous for its huge avalanches, and in 2017 the Indian government appointed American avalanche forecaster Brian Newman as the Snow Safety Officer at Gulmarg resort.
According to sources, groups of skiers visit Gulmarg for skiing hire and are accompanied by tour guides. These tour guides, responsible for ensuring better logistic support and other facilities to the group members, are often not well versed in the area.
"In most of the mishaps it has been seen that tour guides who accompany different groups of skiers act as backcountry guide, despite having no experience of the trade. With the result these skiers often land in danger. The department doesn't discourage this practice as they believe tour guides play important role in the revenue collection," said a ski guide.
Another issue could be the vastness of the terrain and area. A member of the patrol team points to a lack of resources and manpower:
"There are only 16 members in the patrolling team, with that number it is not possible to make the entire area safe for skiing. We are able to carry blasting only in ten percent of the skiing area while rest remains unsafe. Though we have less number of skiing guides, we still ensure the safety of each skier. These mishaps often occur when skiers venture into the forbidden area despite being informed about the risk. Tour guides are well versed in the area. They even act as skier guide in Europe. We train them also."

– Director of Tourism, Mehmood Shah in 2018
Gulmarg ski resort is one of the world's most famous ski resorts, situated in the state of Jammu and Kashmir in Indian-occupied Kashmir. Tourists, especially skiers, come from around the world for winter sports and skiing.