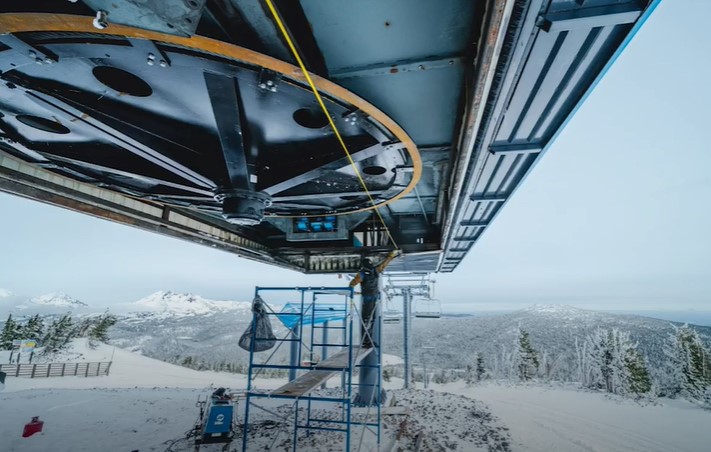 Skiers and riders at Mt. Bachelor, OR, are breathing a huge sigh of relief with news that the popular Skyliner Express chair will be repaired and ready to operate on opening day, November 25.
The chair had originally broken down on December 23 last season and never reopened.
The repair took so long because the bull wheel at the top terminal failed. A new one had to be custom ordered and in this age of supply chain logistics, the timing took forever. The new bull wheel was just recently delivered by a flatbed truck and has already been installed. Mountain employees are now testing it to ensure smooth and safe operation and are very confident it will be ready to spin on opening day.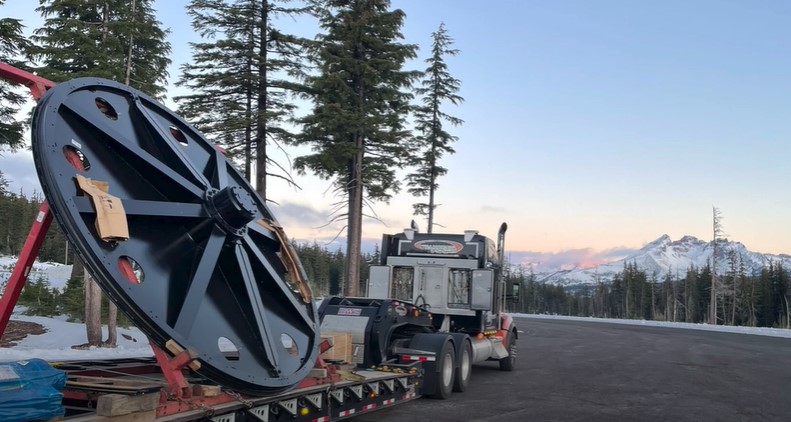 The chair is especially important to the mountain for several reasons. It is a key connecting lift between the main West Village base area and the Sunrise base area. It is also home to the terrain park for the mountain. The runs leading to the bottom are fun intermediate slopes and very popular. Additionally, there is a parking lot at the bottom with no services but is a popular place for local season pass holders to park, avoid the crowds, and jump right on the lift.
The repair is only temporary as the Skyliner Express lift will be replaced with the mountain's first six-person chair lift for the 2023-24 season. The Skyliner lift was originally added to Mt. Bachelor in 1989.