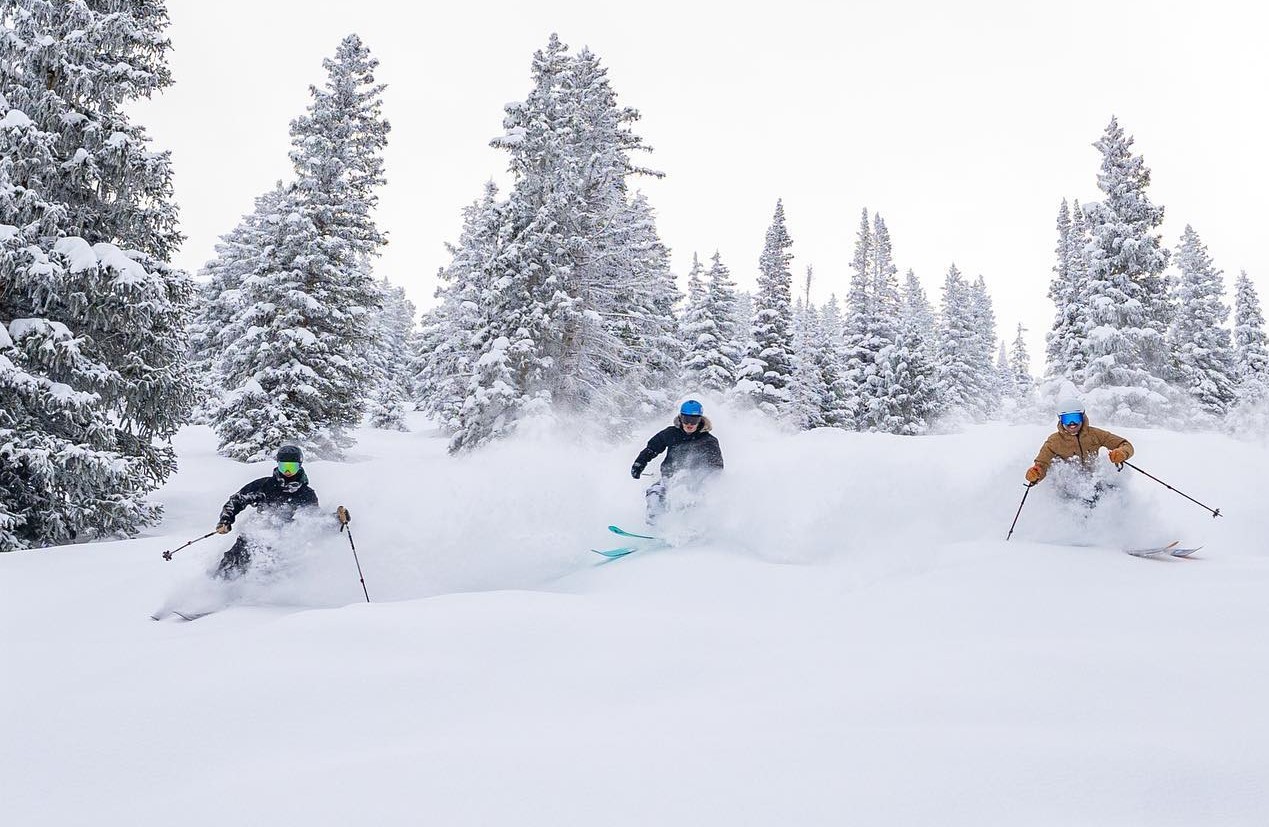 As you near the top of your chairlift ride, you undoubtedly start to think about what run you will go down. Do you want to rip a groomer? Find some untracked powder? Or maybe burn your quads on the moguls? But if you want an added challenge, perhaps it's time for a tree run.
I love skiing the trees. Skiing them well takes extra speed, skill, and stamina, but there is a special feeling when you experience the flow of a good tree line. The snow quality can also be superior due to shade and wind protection. If visibility is bad, the shadows provide depth and clarity.
The trees can be magical, almost like a whole new world, but they can also be dangerous. Due to their advanced nature, they are usually less tracked out. Tree wells and snow suffocation can occur, so always keep your partner in sight. With that said, in no particular order, here are some of the best resorts for skiing the glades.
What better way to slay the famous "champagne powder" than in the trees? Steamboat is slightly lower than other Colorado resorts, meaning more of the terrain is below the tree line. Additionally, there are more aspen trees than spruce, evergreens, and fir. This gives a little more room to work between the trees. There are also many varying pitches for all levels.
Zones to hit: Twilight Glades, Shadows, Closets, Morningside Park, Pioneer Ridge, Christmas Tree Bowls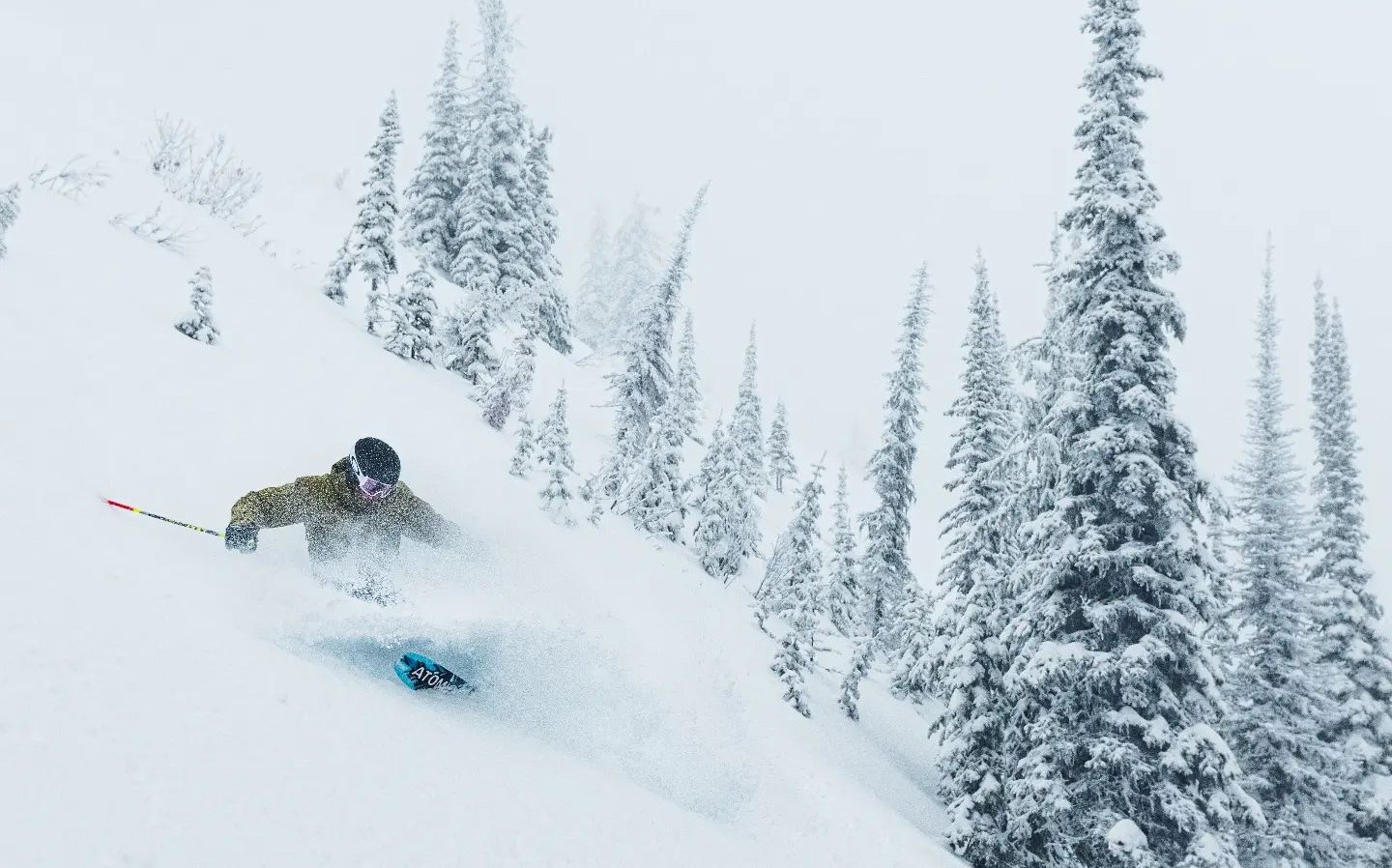 With deep dry snow and hardcore local chargers, RED Mountain has earned a reputation for incredible tree skiing. They have it all from easy to difficult, so you can choose how you like your glade shredding. The resort works hard to trim and space the trees, and every aspect of the mountain has groves of glades. Minimal crowds and 360-degree descents can make it feel like you're in the backcountry.
Zones to hit: Doug's Run, Coolers, Paradise Chair, Captain Jack's Trees, Beer Belly, Grey Basin, War Eagle, and Powderfields
When you think of Deer Valley, many people picture beginner-friendly, perfectly manicured corduroy. However, the tree skiing is world-class, not to mention picturesque. The bare aspen branches make visibility superb. Approximately 930 acres of the 2,026-acre resort is blanketed in glades. You don't have to go far to find a tree run. The resort spends plenty of time in the summer glading the woods to keep the trees easy to navigate in the winter.
Zones to hit: X Files, Ontario Bowl, Sunset Glade, Lady Morgan Bowl, Centennial Trees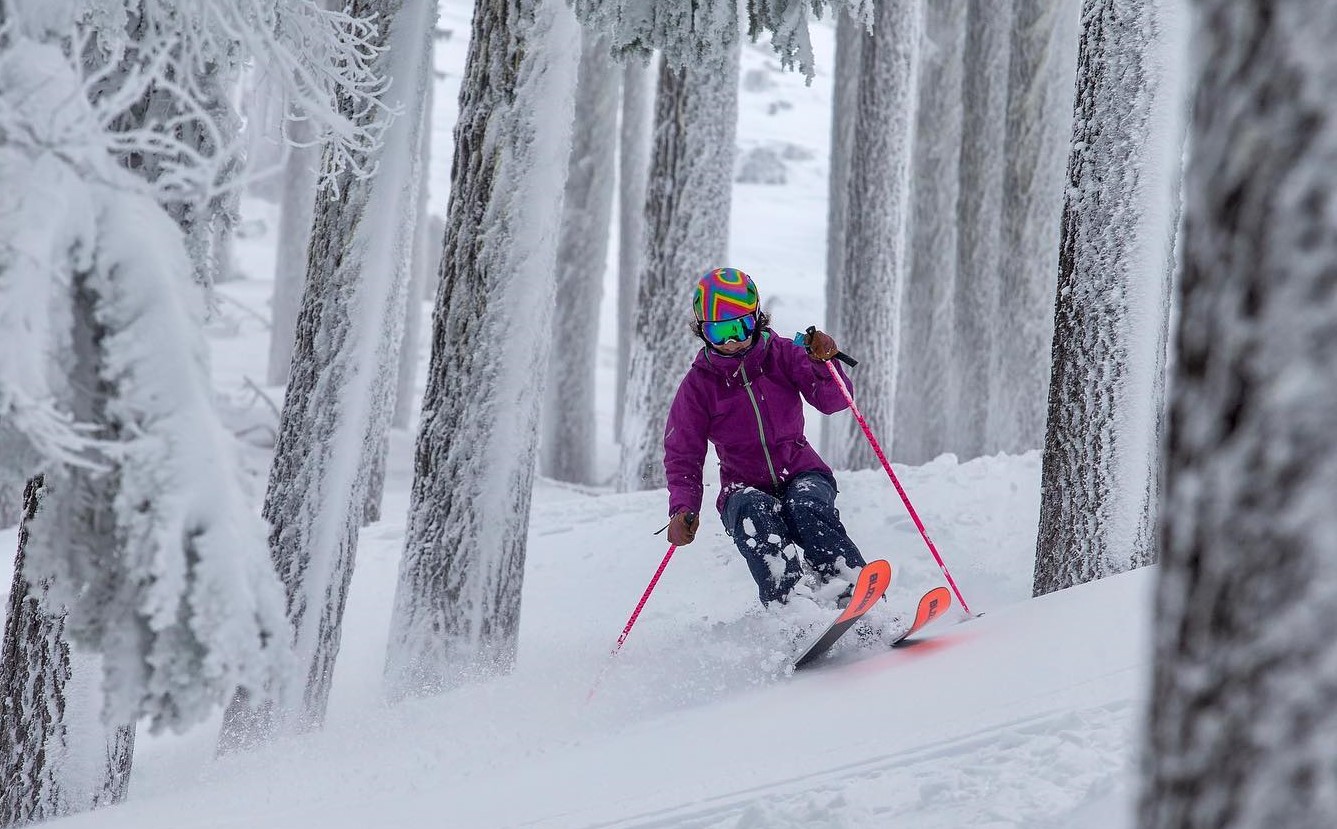 Mt Bachelor is like the goldilocks of tree skiing. The volcanic rolling terrain is steep enough to maintain speed but gentle enough that you won't feel out of control. In short, it's just right.
Zones to hit: The resort is huge, and nearly the whole mountain, minus the Summit Chair, has opportunities. Northwest Express, Rainbow Chair, Skyliner, and the newest Cloudchaser chair are top choices.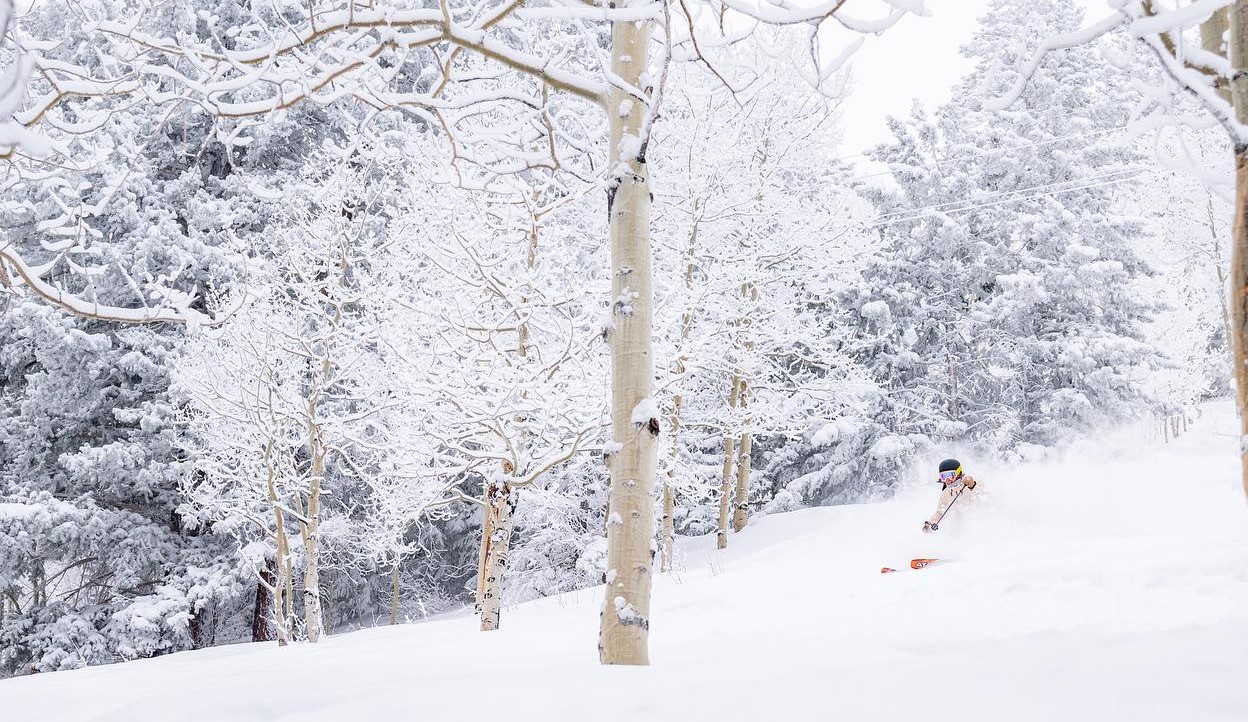 With four mountains that make up Aspen Snowmass, it's hard not to find great glades and fun rolling terrain. Buttermilk will serve the more beginner trees, while the others have more advanced ones.
Zones to hit: Face of Bell, Bingo Glades, Gentlemen's Ridge, Bell Meadow, and the Dumps on Aspen Mountain. Buckskin, Longshot, Powerline Trees, Sneaky's Glades, and Hanging Valley Glades at Snowmass. Northwoods Trees, Mushroom Bowl, and Hyde Park at Aspen Highlands.
Sugarloaf has some of the most gladed terrain on the East Coast. The options available might make it feel like you are at a western U.S. resort.
Zones to hit: Bracket Basin and Burnt Mountain are "side-country" areas with 650 acres of glades, steeps, chutes, and cliffs.
Jackson Hole is an advanced mountain, so it's no surprise they have excellent tree skiing. The trees can be tight, but there are also plenty of open areas. Wooded areas can be found all over the mountain.
Zones to hit: Woodsey Woods, Saratoga Bowl, Moran Face.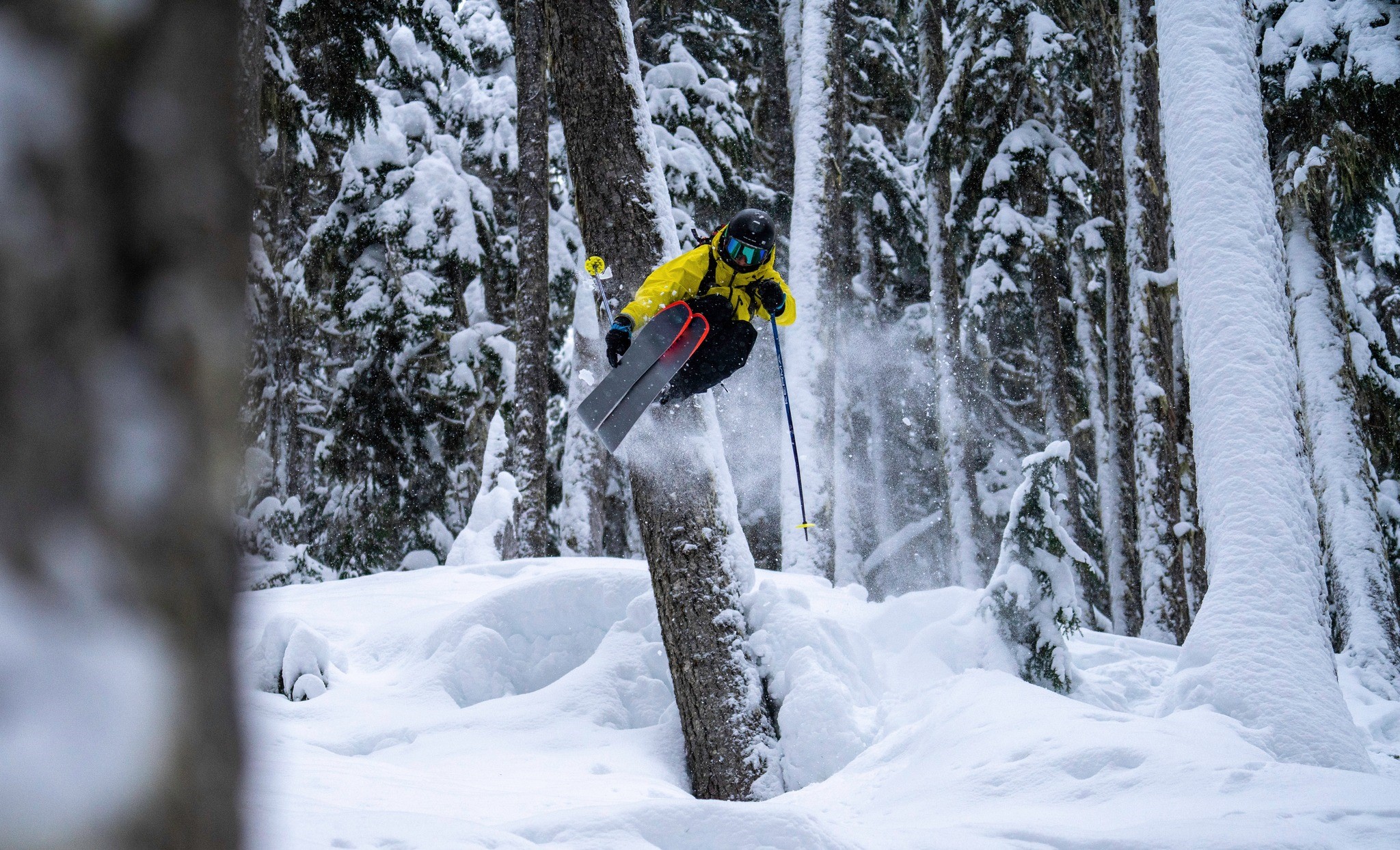 Whistler is so big that it has everything. Although it's known for its above-treeline skiing, there are also great glades.
Zones to hit: 7th Heaven Express, Crystal Ridge Chair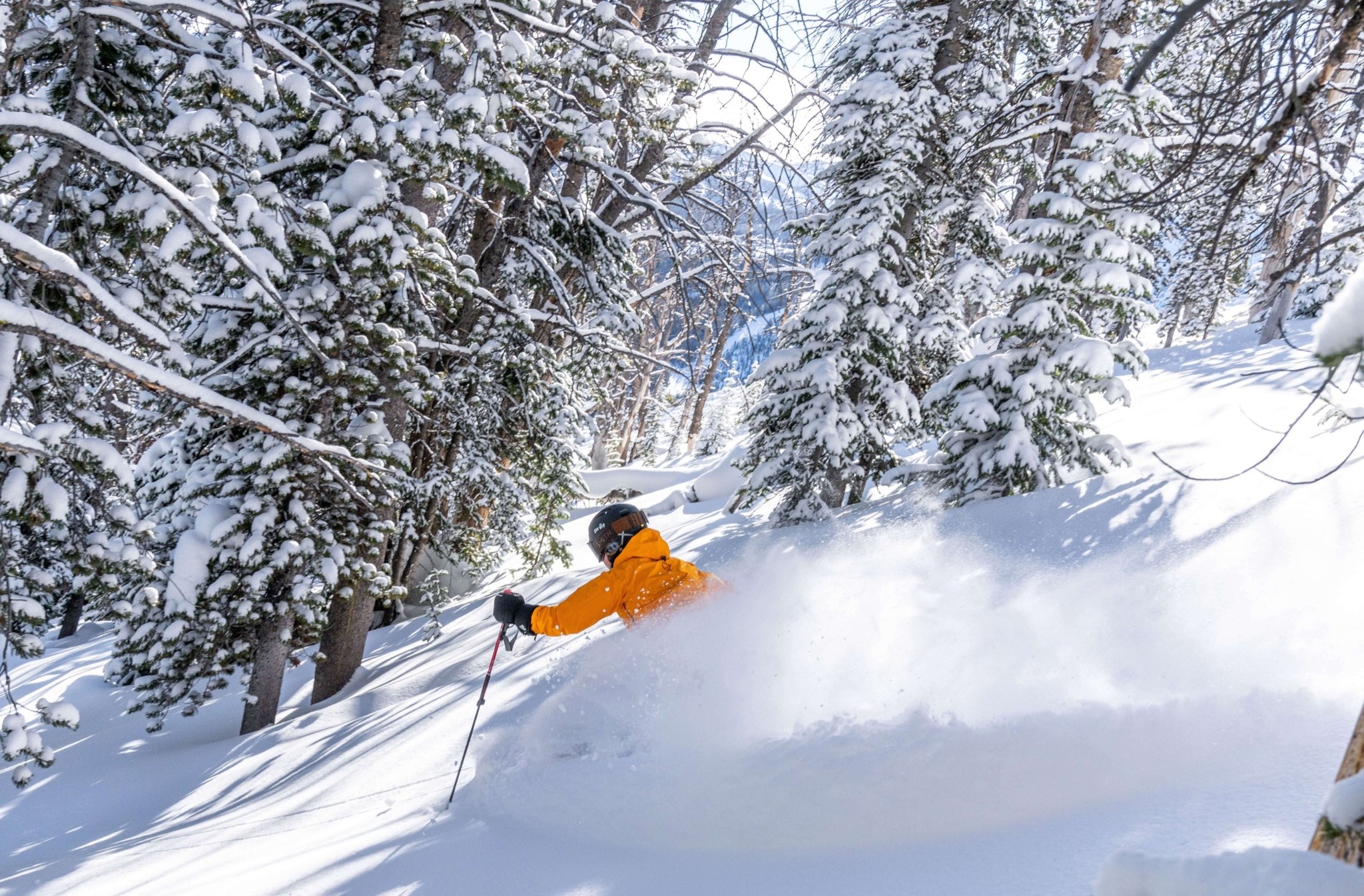 Big Sky is another resort with easy and difficult tree options for adventurers. The resort is massive, which gives tons of variety for glades.
Zones to hit: Bavarian Forest, Lone Creek Gully, Freemont's Forest, Porcupine, White Magic, Short Stack, Tango's Trees. Pomp, Lizette, Pack Saddle, Dude Park.
Honorable Mentions: