According to thebestcolleges.org, there are tons of colleges out there that provide skiing and snowboarding options for their students, but this list includes the best of the best. Everyone knows that you shouldn't go to a college without a nearby ski area, so this list is intended reassure your options. Its that time of year where high school seniors are making the tough decision of which college they should attend for the coming years, so use this list to make your decision and thank us later. Taking on sick powder lines with your classmates enhances the mood at any college, so its bound to be a positive environment if you chose one of these schools!
#1

= Montana State University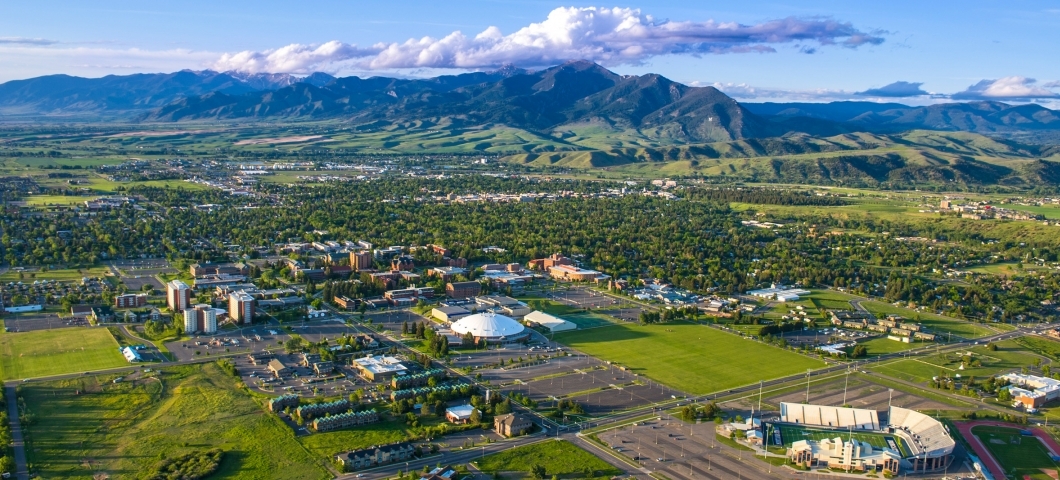 Montana State University has a lot to offer when it comes to skiing, students are able shred the blower powder at Bridger Bowl which is 20 minutes north of campus, they can cruise the epic groomers at Moonlight Basin which is 45 minutes south of campus, and if they don't feel like traveling, they can kite ski across the beautiful campus! Bozeman is a legendary ski town and that alone draws in a lot of students that want to attend MSU!
#2

= University of Colorado-Boulder
The University of Colorado-Boulder offers some superb skiing close to campus, with Boulder's Eldora Mountain a half hour from campus and both Vail and Beaver Creek just a couple hours away. This university also has one of the best college ski teams in the nation, which attracts a lot of students. The U.S. Ski Team has a lot of members that made their way through college as a Buffalo skier, which gives them a good track record! In early March, the freestyle team won the national championship, improving on the previous year's finish in second place. The college doesn't offer any classes before 11 a.m., which allows students to have plenty of time to hone in on their ski skills!
#3

= University of Vermont
The University of Vermont also has many options for skiing and snowboarding within close proximity of the campus, including Killington Mountain Resort with the highest lift-served skiing in the state, the 1,000 acres at Smuggler's Notch, or the off-trail adventuring at the Mad River Glen. College students live on a budget and the University understands that, so they allow students to rent skis and snowshoes on campus. When most people think of college sports, football comes to mind, but when you're at the University of Vermont, skiing is king! The school's ski team is one of the best in the nation and is fresh off a NCAA Skiing Championship!
#4

= University of Utah
The University of Utah offers up one tough decision when it comes to deciding where to ski on a powder day, with near-by options like Alta, Brighton, Park City, Snowbird, or Solitude, you can't go wrong! The campus that's surrounded by mountains was temptating enough for famous skiers like Pittsburgh native Tom Wallisch. The U of U also has relatively low out-of-state tuition, which is a bonus when it comes to financially supporting your ski habit while attending this awesome university! The off season at the U isn't too bad either, students enjoy themselves by kayaking, rafting, biking, and hiking in the beautiful Salt Lake wilds.
#5

= College of the Rockies
The College of the Rockies is just an hour north of Montana located in Fernie, B.C., which is home to a fantastic ski locale that is home to this small community college. Students looking to make a career out of it enroll in the Adventure Tourism major and take skis-on classes like Avalanche Skills Training and Outdoor Adventure Leadership. This sweet college offers up some superb weekend activities, where students enjoy the blower powder and the comfortable temperatures. Thankfully, these students don't even need nearby ski areas when they take on-ski classes!
#6

= Southern Methodist University-Taos
The Southern Methodist University-Taos is eclectic, back-to-nature, hippie-ish, and just generally laid back, which many ski buffs enjoy! The Taos Ski Valley is 30 minutes up the road from the University, which allows students to enjoy the challenging terrain and old-school nature that the area has to offer. These students also take advantage of steep runs, friendly fellow skiers, and short lift lines that the Taos area provides them with. After a long day of skiing, the tired students enjoy the funky local vibe of the Taos coffee shops and art galleries.
#7

= Lewis & Clark College
Lewis & Clark College has a lot of options when it comes to nearby ski areas, Mount Hood is a 90-minute jog away, and buses run every day carrying students looking for credits or just skipping class to shred the powder that the area has to offer. Timberline lodge has the longest ski season in the United States and the Skibowl Resort is the biggest night-skiing provider in the nation. Cross-country skate-and-ski and snowshoe courses are regularly offered through the school's College Outdoors program, which enables students to get out and enjoy the outdoors during the short off season that Timberline has.
#8

= Middlebury College
Not only does Middlebury College have access to Killington Mountain Resort, Smuggler's Notch, and Mad River Glen, the College owns a ski area called the Middlebury Snow Bowl which has provided students with cheap skiing since 1934. When mid-year graduation rolls around in February, exiting seniors head to the Bowl for the Cap-and-Gown "ski down" event to celebrate their hard work, which shows how important skiing is at this college. If that's not enough to convince you, Middlebury alumni have represented the school at every Winter Olympic Games since 1948 and the college continues to be a desirable destination for competitive skiers.
#9

= Plymouth State University
Plymouth State University offers a Ski Day, where classes are canceled on a wintry day to encourage students to get out and ski! The students also have plenty of their own un-official powder days when the snow is too good to pass up. Every year the Student Senate arranges a student vote on which New Hampshire mountain will offer students discounted lift tickets. The East Coast College also has a lot to offer when it comes to nearby ski areas, with Cannon, Tenney, Waterville, Loon, and Ragged Mountain all within an hour, students don't have to travel far on a powder day!
#10

= Dartmouth College
Dartmouth College has its own 100 acre ski area, a great location in New Hampshire, and the record for turning out more Olympic skiers than any other Ivy League school. Just when you thought a ski day at college couldn't get any better, Dartmouth found a way to do so by offering a 99 cent ski day to all of its students. The day is part of the college's legendary Winter Carnival, which also features Division 1 ski races and a 3k race for scrubs wearing PJs and capes. Even though Dartmouth is at the bottom of the top ten list, it still has a ton to offer when it comes to skiing!