Maule Lagoon is a volcanic field that rests in the Andes mountain range, establishing itself as a nest of the backcountry. This part of the Andean volcanic belt offers mountaineering lovers one of the best experiences that the Maule region can give.
The Andean Maule located in the area of the Pehuenche pass has been the scene of productions spread around the world, demonstrating the quality that this place has for its exploration. A treacherous but surprising southern mountain which, with its Patagonian weather seeks to deliver adventures to each mountaineer who visits it.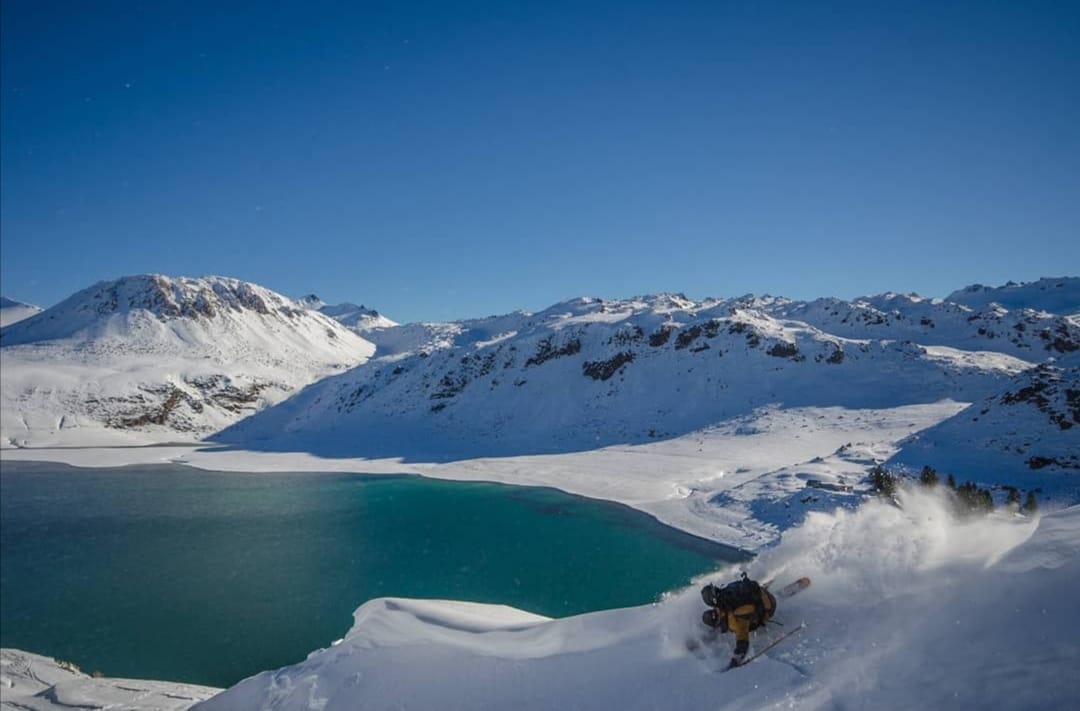 The sector has become known for its proximity to the Capital of the Maule Region, and at the same time, for the extensive winter season it has. Its Patagonian climate and location in the heart of the Andes mountain give great snowfalls and good temperatures to preserve it.
This backcountry nest has been visited for the best freeride exponents of the world. Productions such as Deep Andes Maule by the athletes of The North Face or South Line powered by KAYAK are just some of the audiovisual presentations that this fabulous snowy backyard has offered.
Chilean tourism seeks to promote and develop places such as Laguna del Maule to encourage the tourist offer in the areas for mountaineering lovers.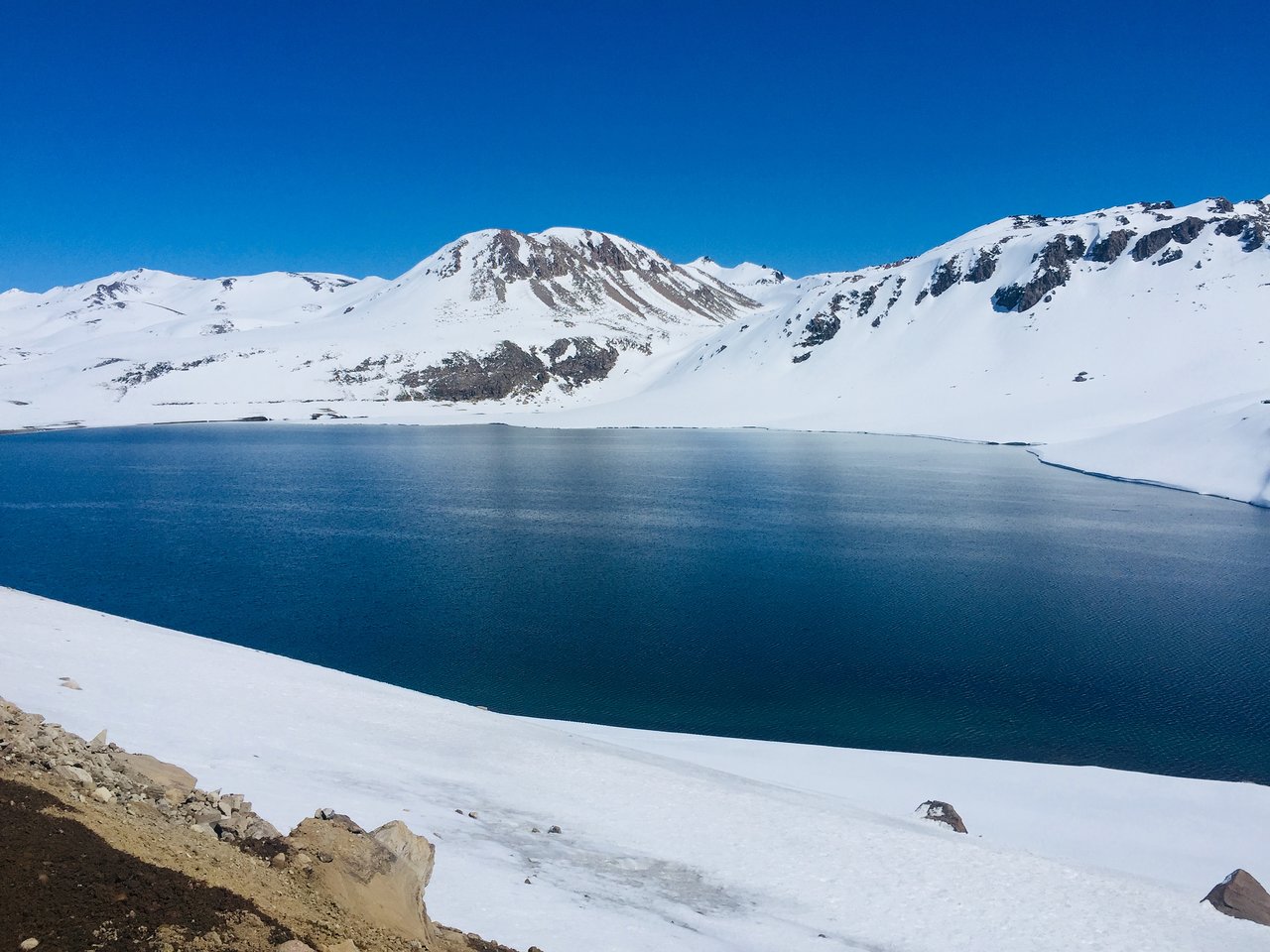 Not long ago, not many knew that this calm mountain lagoon actually hid a volcano that today keeps scientists on the alert for any strange event in its activity. Scientific interest in the place was originated by the inflation experienced in a segment of the Laguna del Maule Volcanic Complex.
Currently, the surface rises at a rate of 10 inches per year! This rate is faster than those measured on other inflating volcanoes such as Uturunku in Bolivia and Yellowstone Caldera in the US.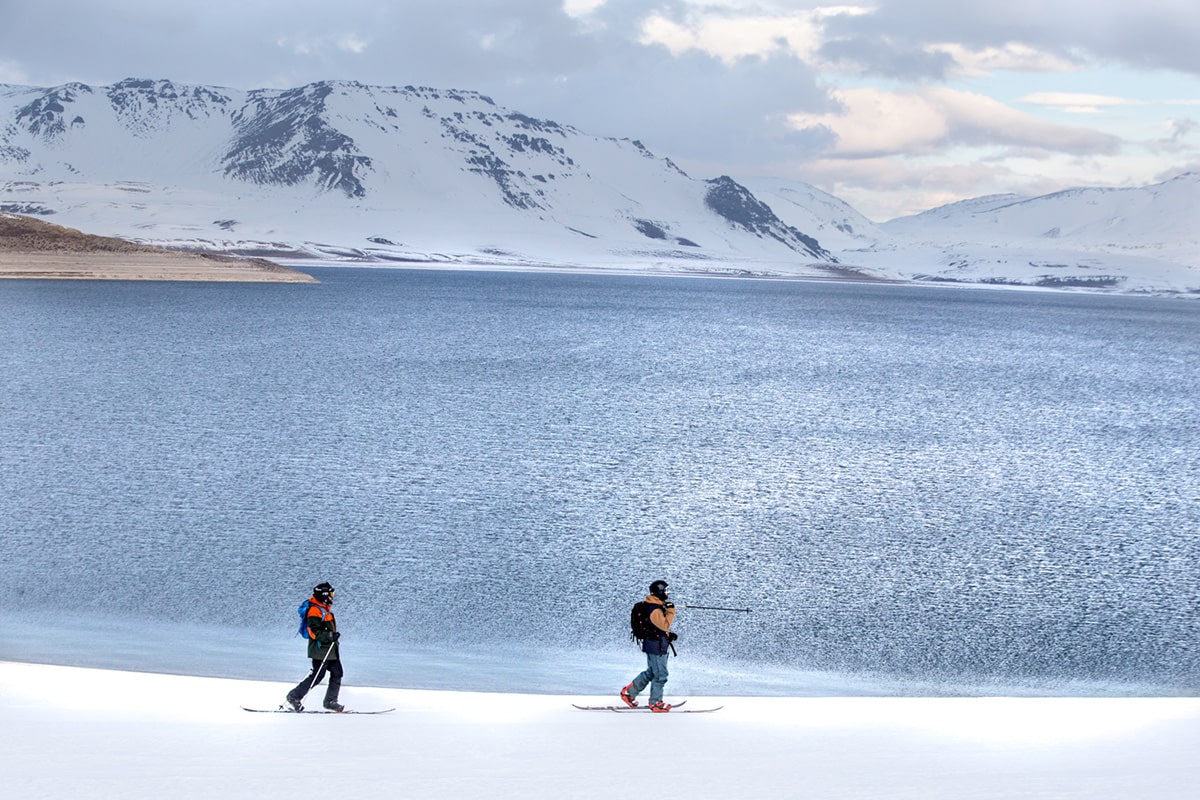 The Maule Region has big projects for the area, including building a Ski Center. In the beginning, there will be tele-strings, cafeteria, rental shop, ski classes, and even Cat Skiing services. In addition, the concessionaire of the place seeks to incorporate the surrounding community to make it an inclusive and sustainable development.
The Maule Region can also offer excellent outdoor activities, such as climbing in the Valles de Los Condores, hiking in the Las Siete Tazas or Altos del Lircay National Park, or surfing in the Curanipe shore. Chile being so narrow invites you to carry out different activities throughout the day, delivering different unique experiences!