After a slump in lift installations during the pandemic, there are a ton of new projects this year and it can be hard to keep track of them. Here are most of the significant (non-beginner) lift installations and expansions happening out west this year.
Colorado
Vail
New lifts: Game Creek Express #7, Sun Down Express #17
After nearly 4 decades of service, the Game Creek Express Quad is finally on the way out, and being replaced with a higher capacity Six Pack. This should help reduce lines in Game Creek Bowl and other areas. Also new is the long-awaited Sun Down Express Quad, which will allow for an alternative egress from the base of High Noon and will directly serve some awesome advanced skiing in Sun Down Bowl.
Telluride
New lift: Plunge Express #9
Plunge is a great lift. There aren't many places where you can ski 2,000 vertical feet of steep bumps without seeing a groomed trail. The old triple chairlift was slow, with a 12+ minute ride time, but still was an absolute machine for lapping bump runs. Time will only tell what is possible with a 6-minute ride time on Plunge.
Arapahoe Basin
New lift: Lenawee Express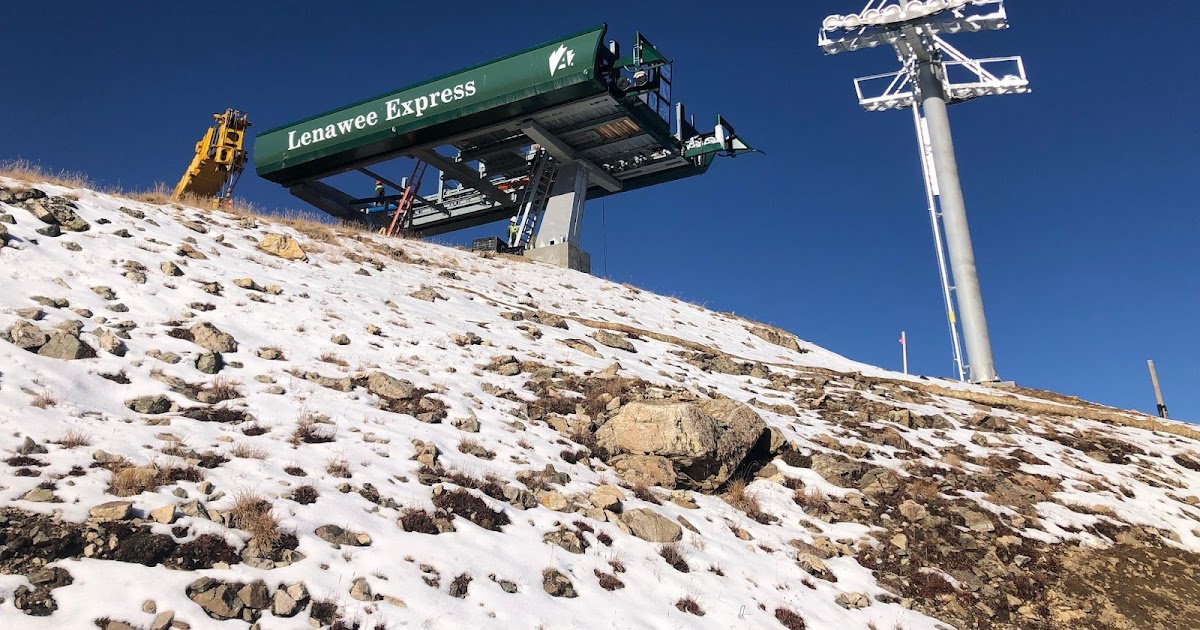 Lenawee is arguably the most important lift at A-Basin, providing Summit access from the base, and the new six-pack here should help reduce crowding while offering a shorter ride time. This lift will also hold the distinction of having one of the latest closing days in North American skiing, being open into June most years.
Steamboat
New lifts: Wild Blue gondola stage 1, Greenhorn Ranch
Steamboat is launching a major expansion in the next few years, with plans for a very long 2-stage gondola and high-speed quad serving 500 acres of new expert terrain. As of now though, this expansion is just in its infancy, with stage 1 of the gondola and Greenhorn Ranch (a short beginner lift) being ready for this season.
Loveland
New lift: Lift 6
Loveland is finally replacing the original Chair 6 with a new triple chairlift. This lift primarily serves beginner and intermediate terrain near the center of the resort.
Wyoming
Grand Targhee
New lift: Colter
After years of planning, Targhee is finally expanding skiing onto Peaked Mountain with a new six-pack. This will add hundreds of acres of intermediate and advanced skiing to the resort, in an area that was previously reserved just for cat skiing. A six-passenger chair was chosen for this location to make the lift more viable in high winds.
Jackson Hole
New lift: Thunder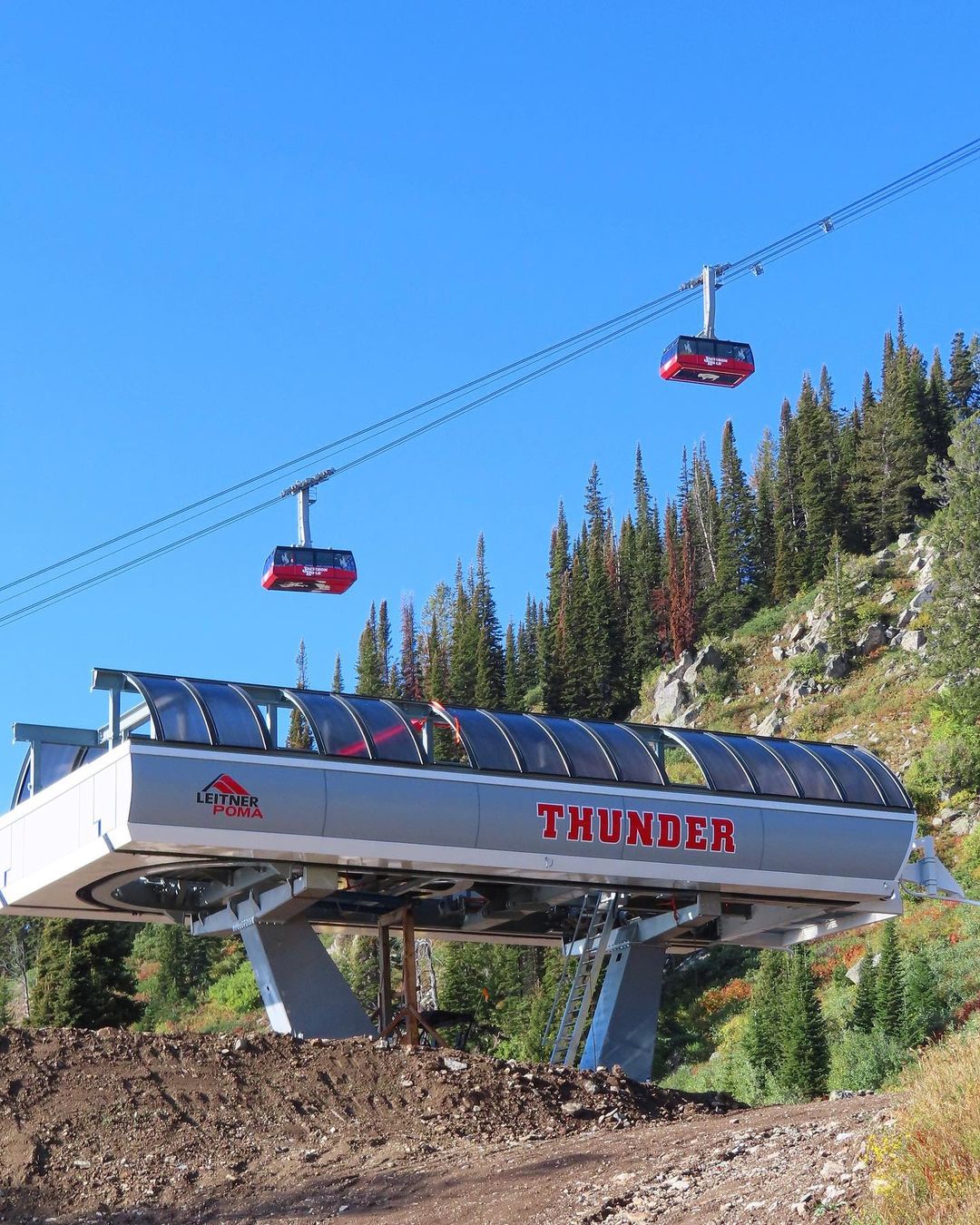 Thunder is an incredibly important lift at Jackson, serving very popular terrain and serving as a gateway to the Upper Mountain. The new lift should relieve crowding and reduce ride time.
California
Palisades Tahoe
New lifts: Base to Base Gondola, Red Dog Express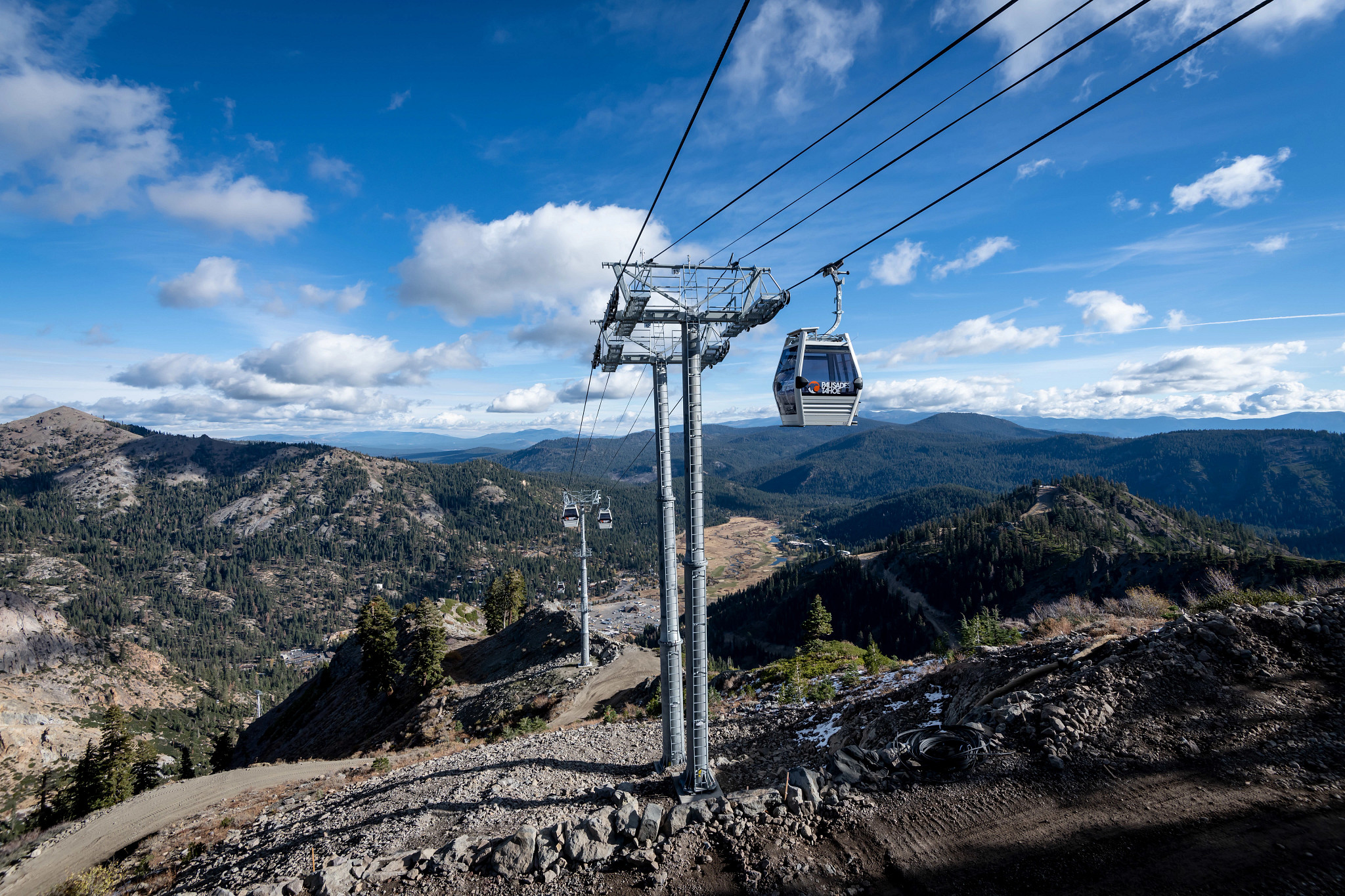 The Base to Base Gondola has been in the works ever since Alpine Meadows was acquired by KSL in 2011. With the resorts now combined, Palisades is the 2nd largest ski area in the country. The Red Dog upgrade is also significant, providing better high-speed options on the lower mountain for intermediates and advanced skiers, and shortening lines on storm days.
Heavenly
New lift: North Bowl Express
The North Bowl triple had its roots in the 1960s, so it is good to see it finally being replaced. The upgraded lift will serve intermediate and advanced trails and wood skiing and is sheltered so that it can run on storm days.
Northstar
New lift: Comstock Express
Northstar is upgrading Comstock from a high-speed quad to a high-speed six. This lift primarily serves intermediate terrain and offers summit access.
Mount Shasta
New lift: Gray Butte
Gray Butte is Shasta Ski Park's first expansion in over 25 years and will offer new intermediate terrain above the current summit of the resort.
Nevada
Mount Rose
New lift: Lakeview Express
Mount Rose is replacing the 41-year-old Lakeview chairlift, which should improve out-of-base capacity and offer easier access to intermediate and advanced terrain.
Montana
Whitefish
New lift: Snow Ghost Express
Whitefish is replacing the old Snow Ghost triple chairlift with a new six-pack, which should provide better access out of the base lodge. The new lift will end higher than the old lift and better serve advanced terrain and the upper mountain.
Montana Snowbowl
New lift: Transporter
Montana Snowbowl's new triple chairlift will rise from the base area to the summit of TV mountain, will offer an out-of-base alternative to the Grizzly chairlift, and will serve steep expert terrain on the side of TV mountain. It will also allow easier access to the Snow Park chairlift.
Lookout Pass
New lift: Eagle Peak
Lookout Pass is approximately doubling in size this year. The new Eagle Peak expansion will offer 485 acres of new terrain with a 1,650-foot vertical drop, pushing Lookout Pass out of the "small ski area" category.
British Columbia
Whistler Blackcomb
New lifts: Creekside Gondola, Big Red Express
Vail is replacing the Creekside Gondola and Big Red Express with 10 and 6-seater chairlifts, respectively. This should hopefully put an end to the crowding that the Creekside area has seen in recent years, providing a more comfortable link from the Creekside base to the summit area.
Cypress Mountain
New lift: Sky
The Sky chair serving the highest terrain at Cypress is being replaced. This chair provides access to some short runs at the top of the mountain and the only access to some longer glades that go to the base area.
Washington
The Summit at Snoqualmie
New lift: Hidden Valley Triple
While short at around 500 vertical feet, Hidden Valley provides some nice intermediate and advanced skiing on the backside of Summit East at Snoqualmime. The old double chair was on its last legs, so this upgrade was necessary.
Utah
Alta
New lift: Sunnyside
Alta's high-speed triple is on the way out and being replaced with a high-speed six. This lift is mostly a beginner lift but provides important access to the Upper Mountain from the Albion base.
Snowbird
New tram cabins
The blue and red tram cabins have finally been replaced after 50 seasons of service. Here's to 50 more.