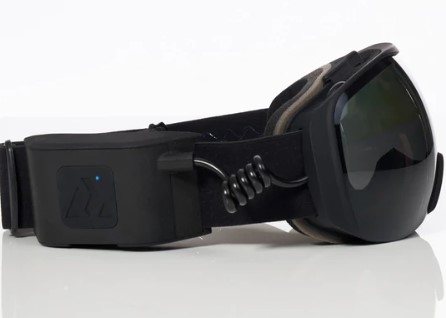 These innovative snow goggles from REKKIE are designed to keep entertaining and important information within easy glancing distance. The goal is to totally change mountain safety, navigation, and communication.
The goggles have a transparent, integrated Heads-Up Display (HUD) that shows your speed, elevation, and where your friends are on the mountain in real-time.
With these goggles, you can:
A built-in 915MHz radio means the goggles can connect with each other. To get started, all you have to do is get the REKKIE app to pair with your goggles. To keep in contact with your friends, they just have to have the app, but it makes it more fun if they have the goggles too.
Not only are the goggles high tech, but the mission was to build a high quality, high performing, meticulously crafted product. They are built to handle the toughest mountain conditions. They come with available low light and clear lenses as well.