What happens when you combine Van Life, WeWork, and Co-Living into one? The answer is Kift. This new company uses vans as mobile bedrooms combined with a network of beautiful community houses. The houses are used for co-working, cooking, and connecting with other like-minded individuals. The idea is to reach economies of scale for a group of people who desire a new way to live and work from anywhere.
The community houses have the basics you need to work comfortably and live exceptionally. They include:
Fast, reliable WiFi
Cozy spots and quiet workspaces
Kitchen stocked with plant-based basics
Laundry, showers, and facilities
Nature at your doorstep
Comfortable, secure van parking
Community-sourced amenities and activities (think bikes and boards, pools and firepits, yoga and fitness, dancing and events)
Members sleep in their vans each night, but they work, cook, play, and hang out in their shared houses. If you don't have your own van, you can rent one from them.
Where will your home take you?
The network of houses is growing. The idea is to be able to follow the seasons or whatever your personal preferences desire. All current and future locations are tucked away in nature and close to abundant recreational opportunities. Gear can be borrowed for excursions too. You don't have to stay in one place either. Currently, the Kift network has houses in:
Discovery Bay, WA
Portland/Mount Hood, OR
Lakeport, CA
Joshua Tree, CA
Future expansion is planned for San Francisco, Silicon Valley, Los Angeles, and others. Beaches, forests, deserts, and mountains will all be accessible.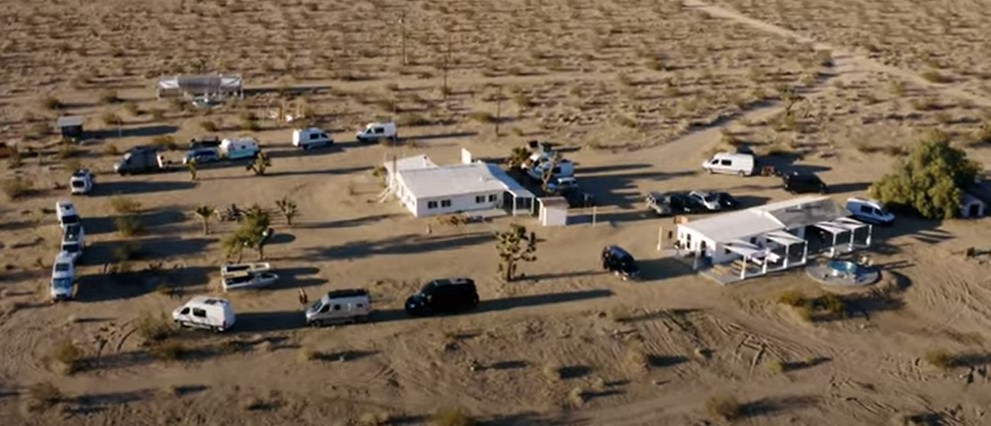 Is this a new radical way of living?
Maybe, but there are a growing number of people who want to be nomads or live in nature but face some barriers to entry. Like what would they do for work? How can they get reliable internet? Should they go to the Pacific Northwest or the Sierra Nevada? Kift solves all of these questions.
Kift could be the answer to housing unaffordability, corporate greed, climate change, and loneliness. This is what Kift founder Colin O'Donnell had to say:
Feeling connection and belonging are the most important things we have. With all the changes the pandemic has brought on, it's presented the opportunity to rethink the way we live and what we've accepted as fact: we are rejecting isolation and consumption. With a strong, committed community, we are seeing the seeds of change and modeling out the world we want to live in: one that values gifting over consumption, friends over screens, home-cooked meals over delivery, and being out in nature every day."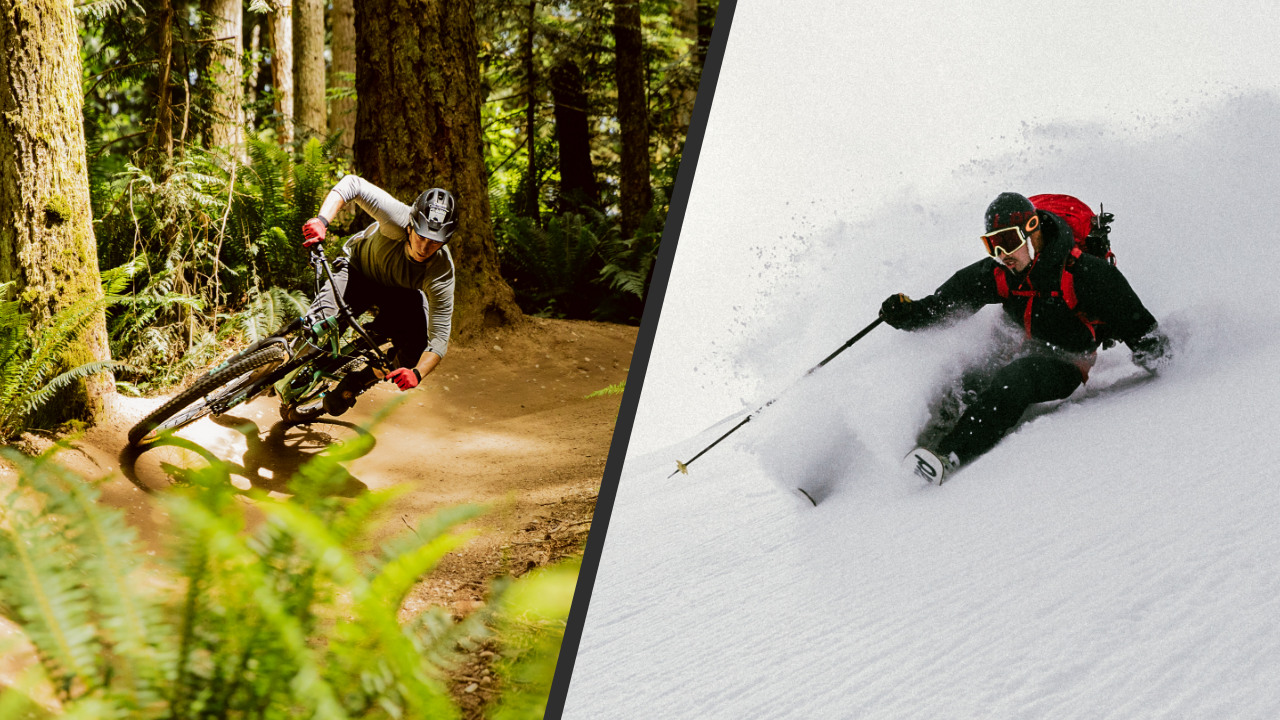 How can I try it?
The company offers a few ways to try it out. They have monthly open houses at select houses, immersive 2-month-long caravans to build community all across the west, and a reserve tier membership that affords the freedom to roam anywhere. It breaks down like this:
Caravan Membership: $925/month. Two-month commitment. Add an extra person for $200/month.
Annual Membership: $425/month. Twelve-month commitment. Add an extra person for $200/month. Price requires redemption of a valid Kiftable NFT (explained later). Otherwise, the rate is $850/month.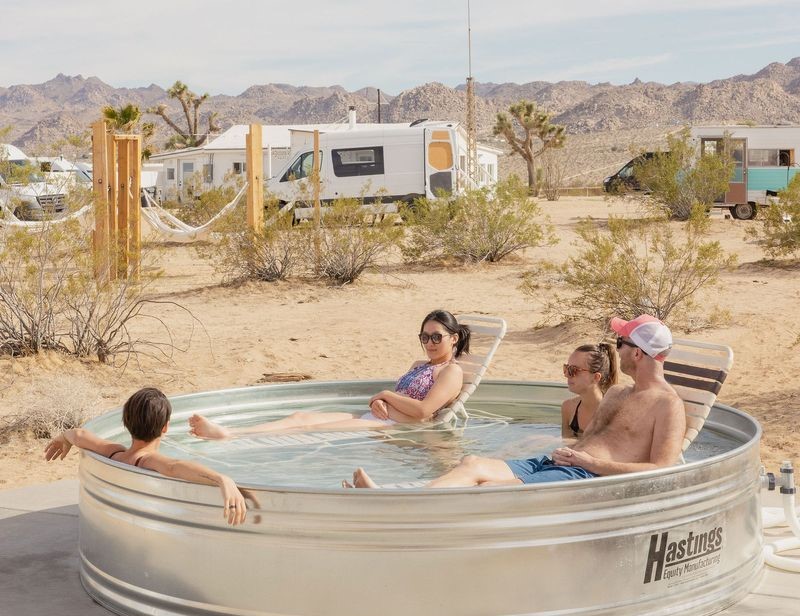 How are they funded?
Kift is a Decentralized Autonomous Organization (DAO). That is a fancy way of saying they aren't a traditional company with a CEO and Board of Directors. DAOs are communities of people who collectively make decisions for the organization's future.
To continue to grow and purchase real estate, they sell memberships in the form of 10,000 randomly generated NFTs (non-fungible tokens). They call them Kiftable NFTs, and the holders select and vote on proposals and properties to buy for the company. Each NFT is an original drawing of a campervan and comes with a serial number registered to the Ethereum blockchain. Ethereum is the universal currency accepted for buying and selling NFTs.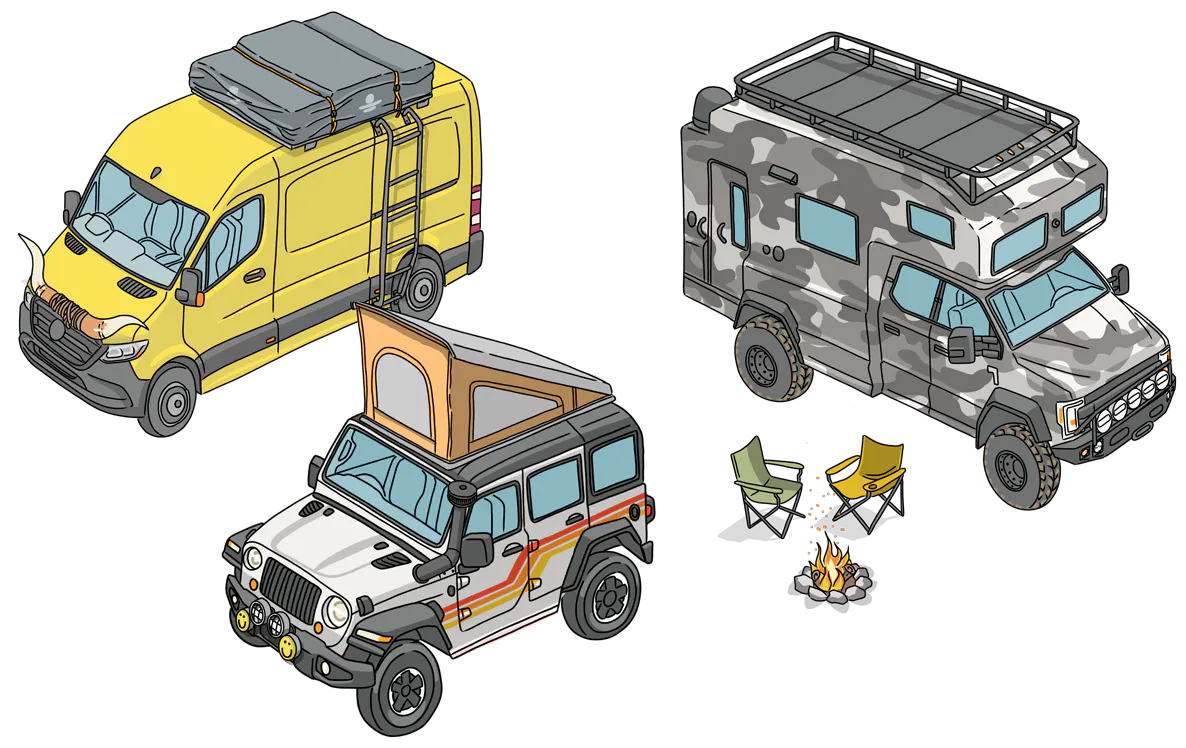 If you are the type of person who wants an alternative to working alone in an expensive apartment or have been cruising around in your van but craving community and more amenities, then Kift may be for you. Watch the video below for a glimpse into what the living looks like.