For the first time in almost two decades, the euro and the US dollar are worth equal value. Just like in the U.S., the European Union is in fear of a looming recession. High inflation and energy supply uncertainty are driving the markets. Russia's invasion of Ukraine exacerbates the problem.
Some experts predict that the euro could fall even further. If the Eurozone continues to slow down or goes into a recession, investors could flock to the U.S. Dollar which is considered a safe haven in times of economic upheaval. This would weaken the euro further.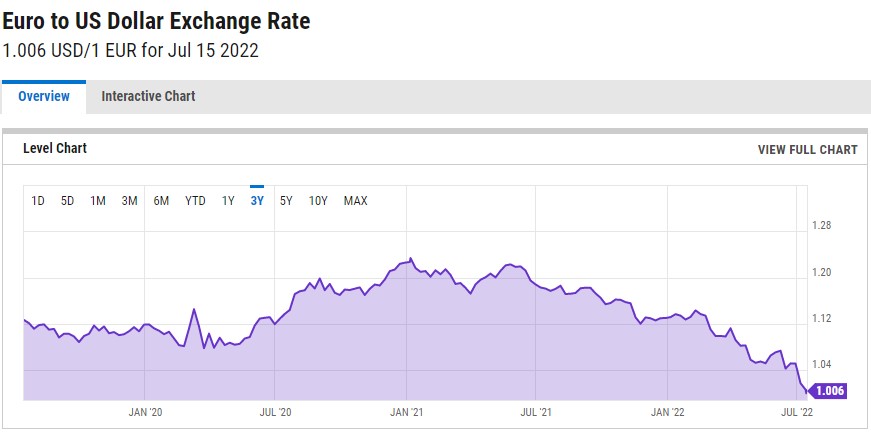 Silver Lining
This could mean good news for Americans who wish to visit Europe for their next ski vacation. The parity means the dollar now has more purchasing power than in the past. Goods and services in Europe are the cheapest they've been in almost 20 years. Additionally, the euro currency is shared by 19 European countries.
Europe has 3,980 ski resorts and 16,654 ski lifts. Compare this with the US which has 462 ski resorts serviced by 2,846 lifts.
That's right, an area roughly the same size as the U.S. has over 860% more ski resorts. Typically, the resorts in Europe are purpose-built for skiing. They are located at higher elevations with plenty of slopeside and ski-in, ski-out lodging. The sheer size of the resorts will amaze you. Les 3 Vallées, the largest ski resort located in the French Alps, has more skiable acres than the entire state of Montana.
Related: Which States Have the Most Lift Accessed Skiable Acres?
What makes Europe so great?
But it's not just the excellent skiing that lures people to Europe. The culture, heritage, and breathtaking scenery alone are enough to make the trip worthwhile. Many resorts are built where historic alpine villages already existed. These towns have centuries-old architecture, cobblestone streets, and traditional cuisine and are overflowing with authentic old-world charm.
"A European ski vacation is a very different ski experience than in the U.S. or Canada," says Jon Vollstedt, a Seattle, WA-based skier who takes a ski trip to Europe every year. "The Alps are much bigger and the skiable terrain more expansive than anything in North America. The sophistication of the lift systems connecting various resorts is impressive. They use a variety of lifts, trams, trains, gondolas, and funiculars. They not only connect multiple resorts together, but you can even ski from one country to another in some places. The European ski villages are like no other as well. There are unique restaurants, shops, quaint hotels, and it's full of history."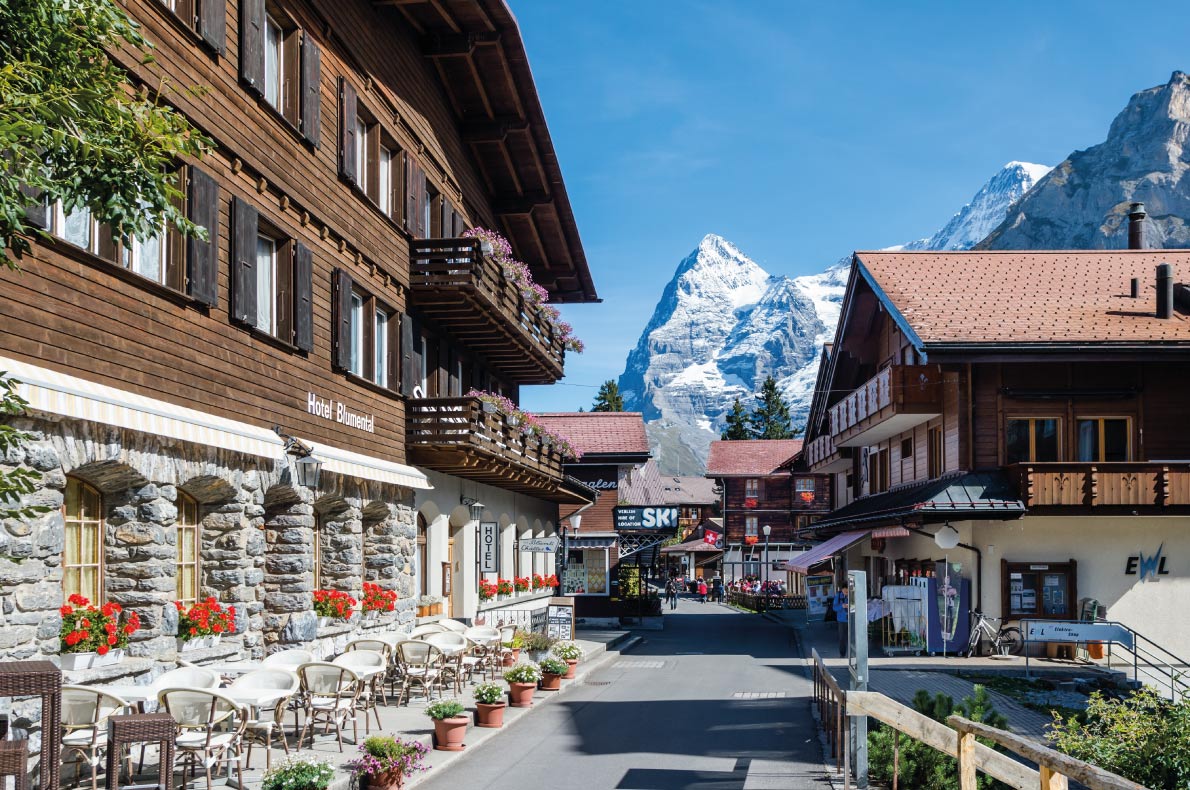 There's not just great skiing
If you are a foodie, visiting Europe is another enticement. You're not going to just get your traditional burger and fries at the lodge. The dining options are numerous and fantastic. Nearly every place you go will be a five-star experience.
The diversity of activities also makes Europe a desirable destination no matter what you enjoy. There are spas, boutiques, shopping, and sightseeing. After a long day of slope riding, you can enjoy the local nightlife and the aforementioned food scene.
Skiing Europe is something that should be on every skier's bucket list. Even though it's not winter yet, now is the time to plan. Nobody likes the global economic uncertainty, but if you can get a plane ticket, your dream European ski trip just got more affordable.