View this post on Instagram
Tomorrow, May 28, ticketed entry to Going-to-the-Sun Road begins at Glacier National Park in Montana. 
To enter Going-to-the-Sun Road between 6:00 am and 5:00 pm, you will need both a Park Pass and an Entry Reservation Ticket (or a reservation for service along GTSR).
If you don't have an entry ticket, you will still have access to other park entrances like Two Medicine, Polebridge, and Many Glacier once it opens for the season.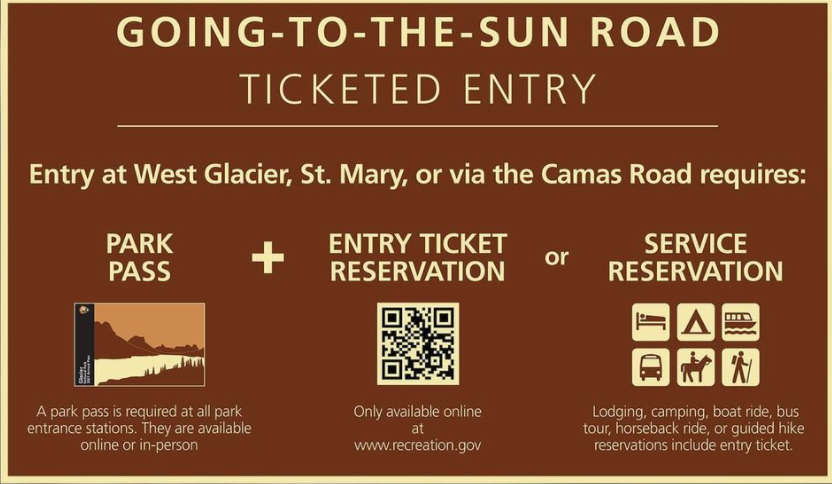 Ticketed entry may be starting tomorrow, but Going-to-the-Sun Road will remain closed between Avalanche (on the west side) and Jackson Glacier Overlook (on the east side) while plow crews continue clearing the road to Logan Pass. Historically, the road fully opens between late June and early July—but it varies each year with conditions.
$2.00 entry reservation tickets are available at recreation.gov at 8 am each morning for reservations 60 days before arrival. Additional tickets for each day are being released into the system 2 days before arrival. Entry reservation tickets are valid for 7 days and visitors may arrive or enter on any of the 7 days their pass is valid.