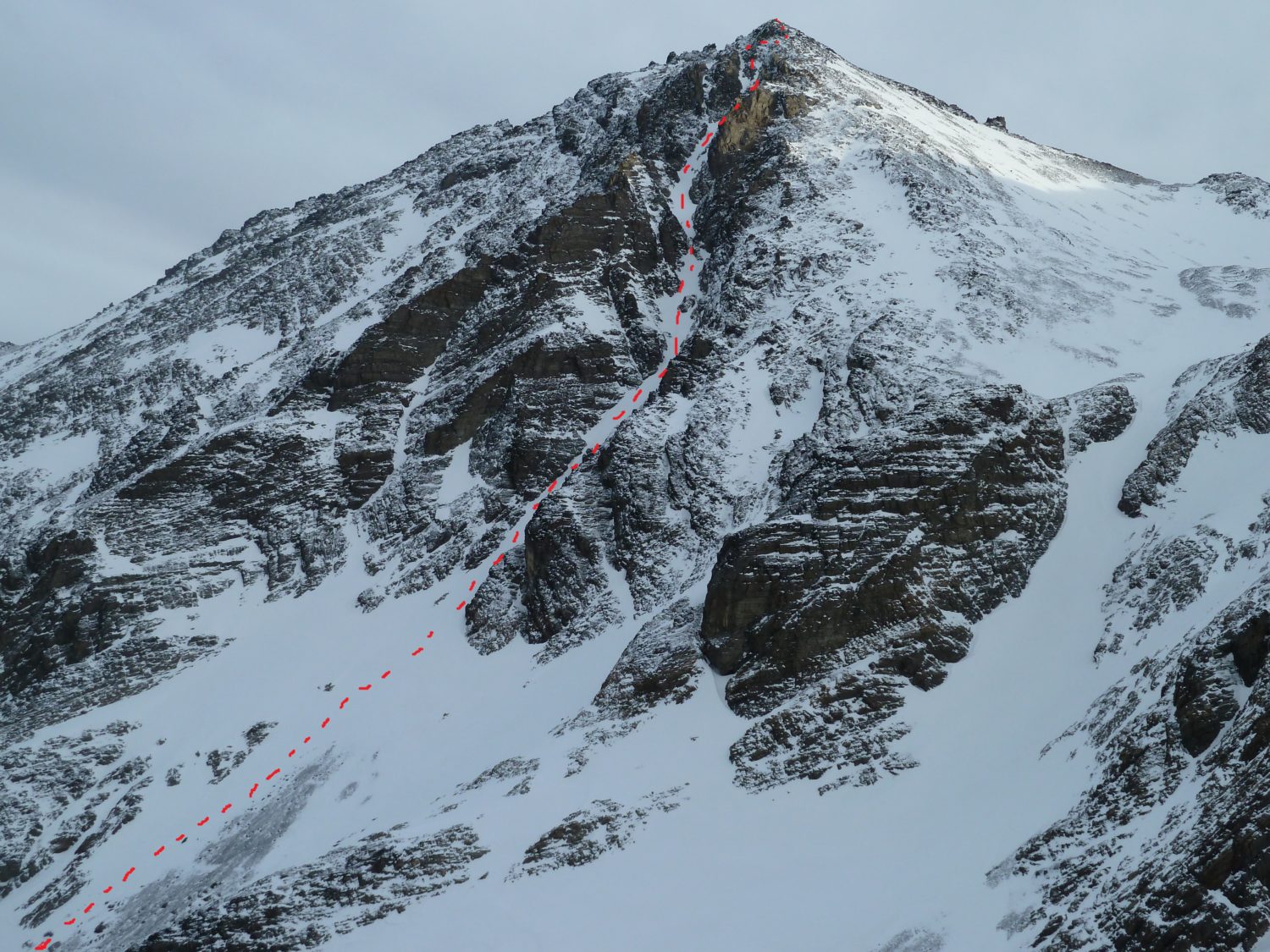 Report from 11/2/18
Yesterday I spend the morning skiing with my clients on the glacier Martial in Ushuaia, Tierra del Fuego, Argentina.
We were preparing for our trip today to Antarctica with Ice Axe Expeditions.
At 3:30pm, I left my clients as they rode down to their hotel and I cruised up to ski a chute that my buddies had been raving about:  Godoy Central Corridor.
I was in a hurry as our welcome dinner was at 7pm in town.
As I began on run #2, a rain storm lashed out and pummeled me for 10 minutes.
Then the rain past and left thick, iridescent rainbows in its wake.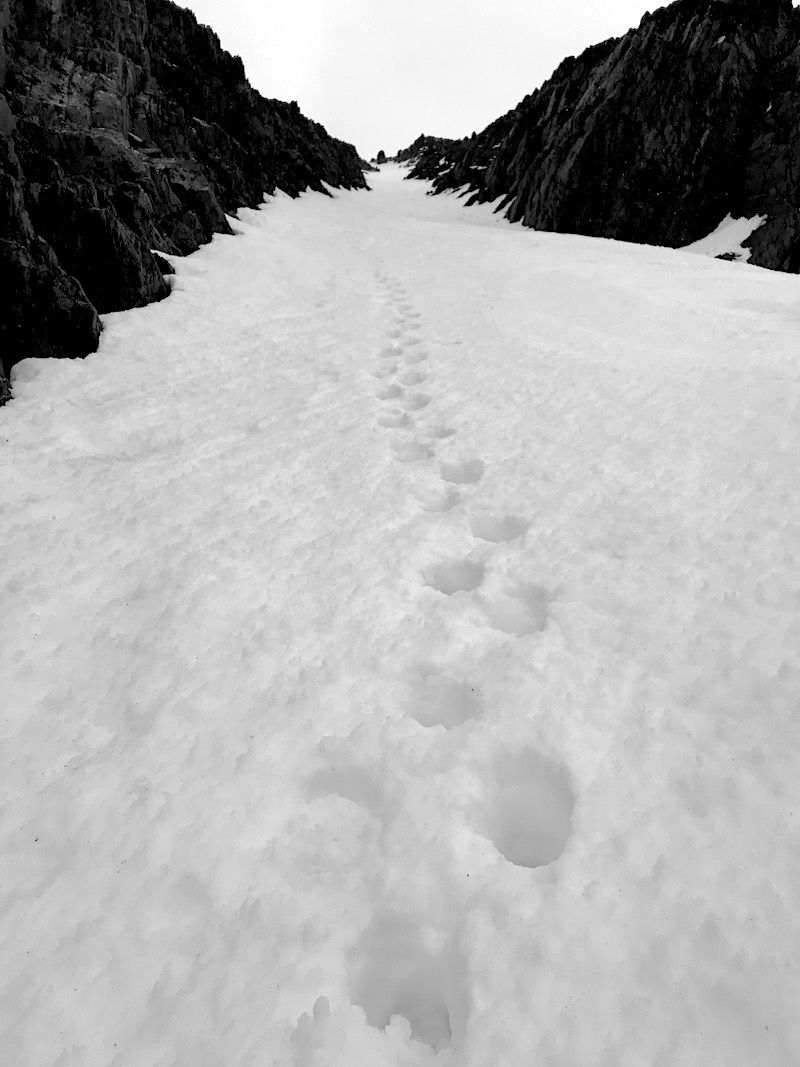 I ran up (thanks for the booter, Brennan Legasse) and was blown away by the snow quality, the sustained pitch, and the length.
The summit views were stunning with the Beagle Channel (named after Darwin's ship that passed here) to the east and the powerfully rugged mountains to the west.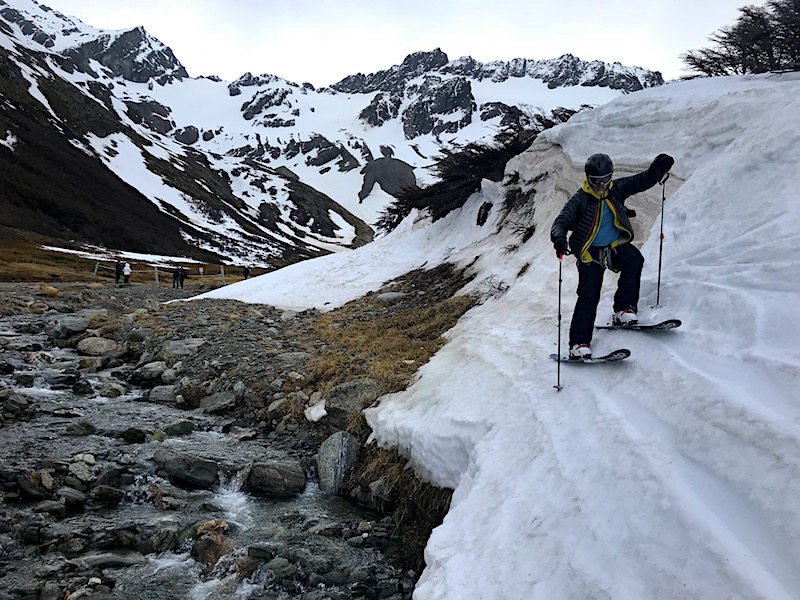 I skied down in ecstasy.  
It felt damn long.
One of the fun-est lines I've skied anywhere in perfect corn snow.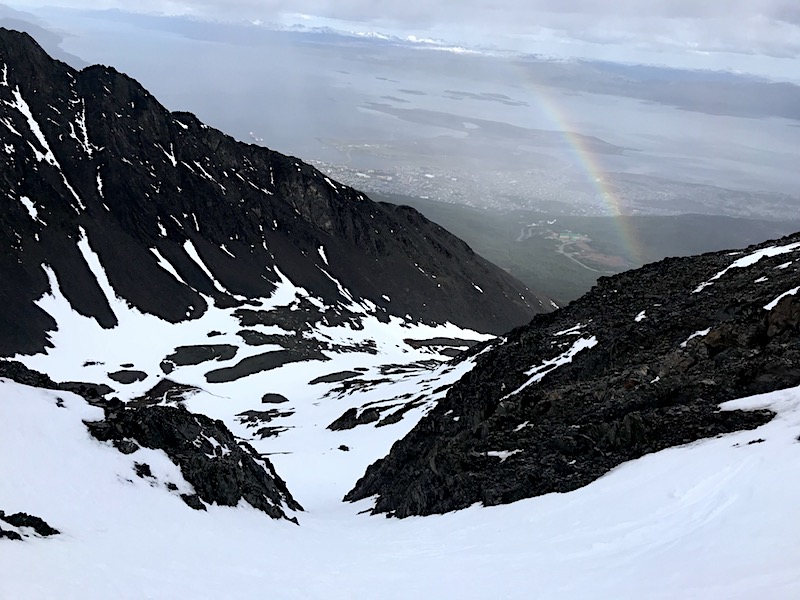 Today, we're waiting to sail to Antarctica in the 333′ Ocean Adventurer.
We can't wait to set ski on the White Continent for the 4th time.
PHOTOS: