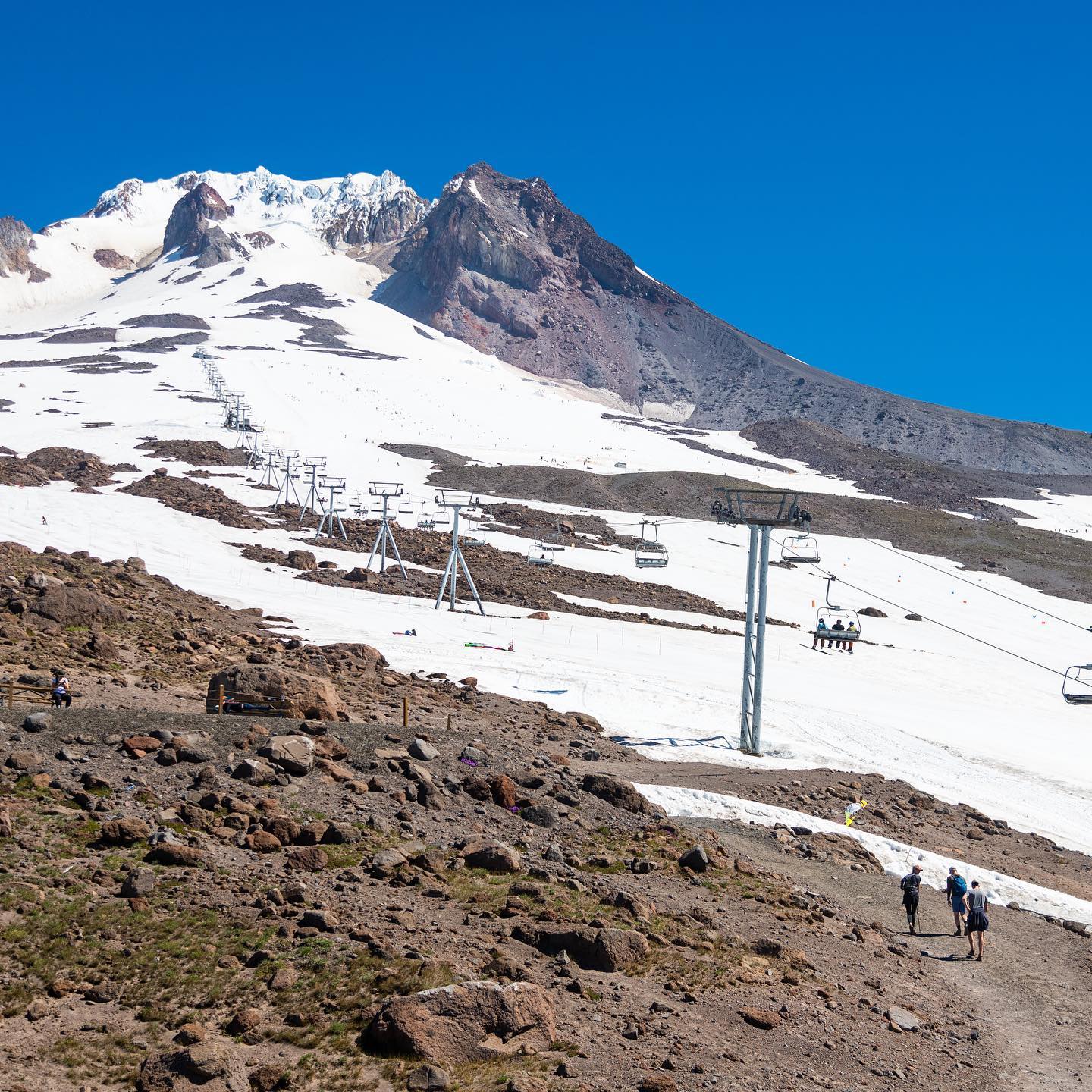 All good things must come to an end. 
Timberline Lodge and Ski Area, the only ski resort in North America still operating, has announced that it will shut down its summer operations on Sunday, August 13, 2023. From then on, the resort will be prepping the mountain for winter operations and waiting for more snow to fall.
"Timberline's last day on snow is this Sunday, August 13th. We're the last ski area in the U.S. open this summer, come get it while it lasts! " – Timberline Lodge and Ski Area
Last season Timberline Lodge stayed open through August 21st, in 2021 it closed August 15th, and in 2020 (having reopened after covid closing), it remained open through August 30th.
Mammoth Mountain, CA, which does not have a permanent snowfield, only just closed last week.