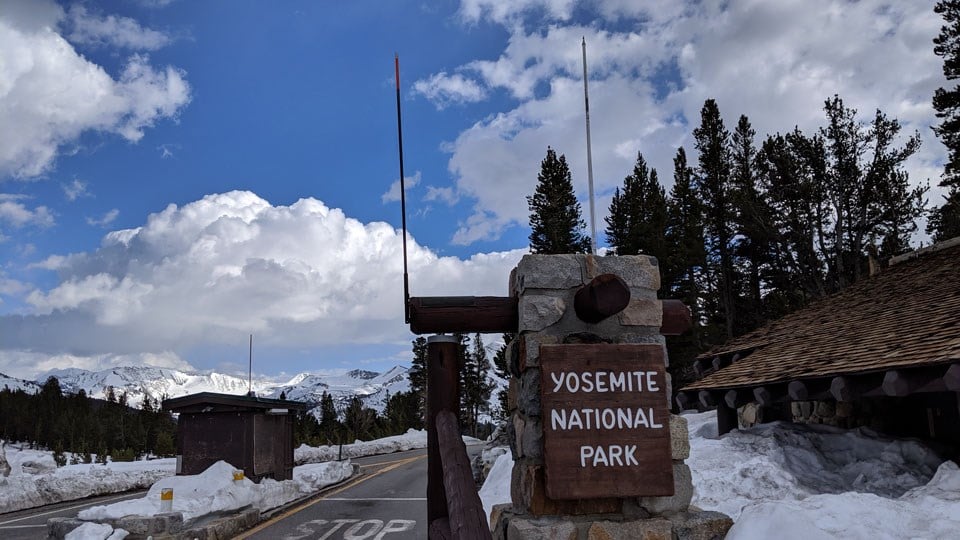 Following the recent reopening of Yosemite National Park, 9,945′ Tioga Road opened for the season to vehicles yesterday. A reservation is required to enter the park and use Tioga Road. Last year the pass didn't open until July 1st.
Based on local, state, and federal public health guidelines, the number of vehicles entering Yosemite must be reduced from normal visitation levels for public safety. This helps reduce overcrowding at the park's most popular destinations. The park is aiming to increase public access while providing visitors with a reasonable opportunity to comply with health guidelines. The day-use reservation system is a temporary system that has been created to address public health concerns resulting from the COVID-19 pandemic.

The day-use reservations only limits the number of vehicles; it does not limit the number of people.
Glacier Point Road opened on June 5, 2020, to those with wilderness or Half Dome permits and opened for the season to all vehicles on June 11, 2020.
Ebbett's Pass and Sonora Pass both opened on May 15th.
All of these passes deliver world-class spring skiing & riding this time of year, although snowpack this year is well below average.
Last season we skied 14 days off Tioga Pass in June and this year we've had three awesome days (see reports below).
June 2020 Eastern Sierra Trip Reports:
Trip Report: Dana Plateau, CA – "Kidney Chute"
Trip Report: Mt. Dana, CA – "Dana Couloir"
Trip Report: Mt. Dana, CA – "Solstice Couloir"
1-Minute Video Highlight of Skiing the Eastern Sierra & Mammoth in June 2019: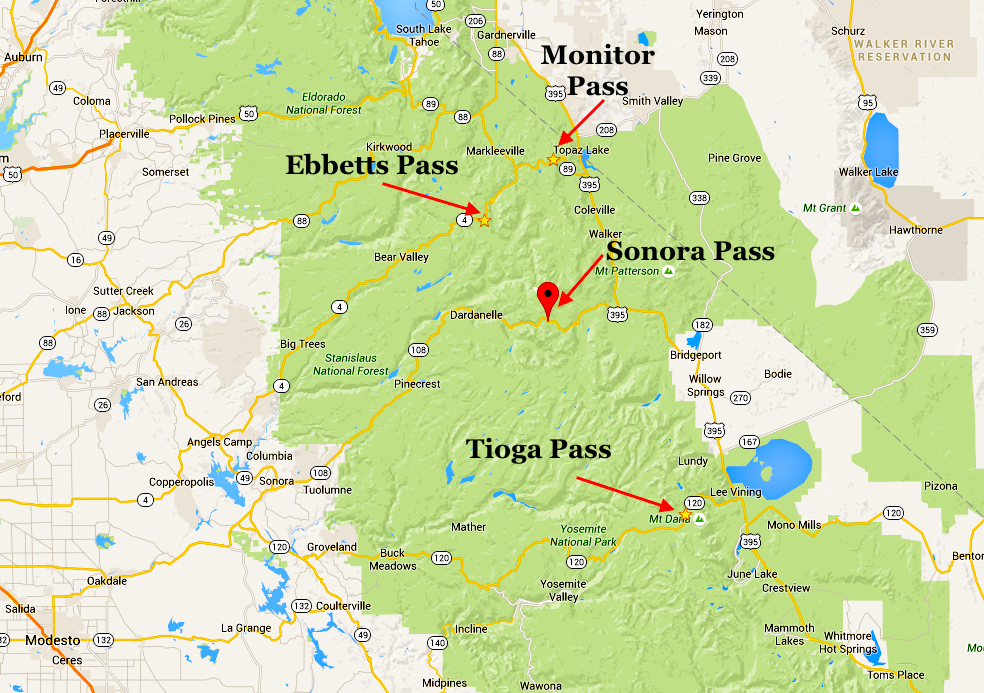 Tioga Pass is a mountain pass in the Sierra Nevada of California. State Route 120 runs through it, and serves as the eastern entry point for Yosemite National Park, at the Tioga Pass Entrance Station. It is the highest highway pass in California and in the Sierra Nevada.
Mount Dana is to the east of the pass. There are several trailheads into the Yosemite backcountry which begin at Tioga Pass, including the trail to the Gaylor Lakes to the west/northwest, and the rough trail to the summit of Mount Dana. Dana Meadows is immediately south of the pass alongside the highway, as the pass itself is roughly angled north/south as opposed to east/west. Dana Meadows contains several small lakes.