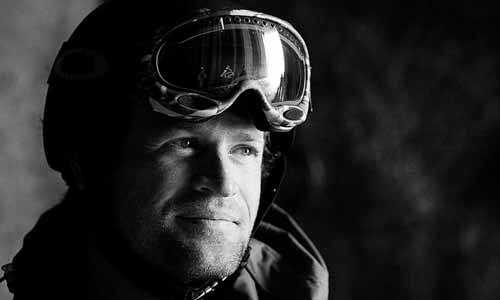 The top male freeskiers of all-time. A tough list to make – both as a skier and an editor. Which factors come into being one of the best freeskiers of all time? Simple.  Innovation, skill, drive, balls, style, impact, and the ability to take a damn hard crash. The people on the list below brought something to skiing that wasn't there before. We thank them for everything they contributed to the past, present, and future of skiing.  
THE TOP 10 MALE FREESKIERS OF ALL TIME:
***
Shane McConkey
Shane was a pioneer in park skiing, big mountain skiing, mogul skiing, fat skis, rockered skis, ski humor, and snowllerblading. Shane made us laugh at him and laugh at ourselves. Shane popularized fat skies and skiing naked, created rockered skis, gave us the game of GNAR, brought us Saucer Boy, and skied like a god. Shane was the first guy to do so many things in skiing… there's simply no way he'll ever be forgotten. Thanks, Shane.
Candide Thovex
Candide is the guy who put it all together. He watched what the McConkeys and JP Auclairs were doing, copied it, perfected it, and took it to the next level. He saw what the snowboarders were doing, tweaked it, then surpassed them. Candide has won big air comps, superpipe comps, slopestyle comps, and the Freeride World Tour despite not liking competition. Candide can just plain ski. His skiing defines smooth. There's likely not a single skier on snow that wouldn't want to be able to ski and shine the way Candide Thovex does.
Seth Morrison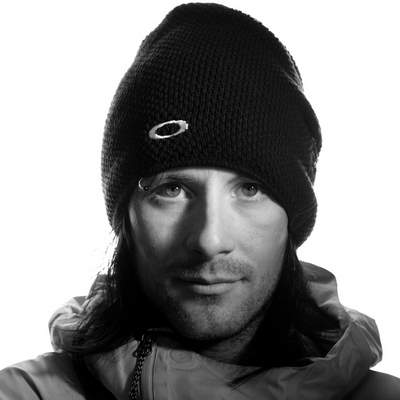 "Ski Angry," says Seth. Seth has demons deep within him, and he uses them to fuel his skiing. 160-foot double front flips. 80-foot backflips to stomp.100-foot lincoln loops.  He charges Alaska in a way that no one has before and no one has since. You can see the anger in his skiing. He unleashes it, harnesses it, and uses it to propel himself to speeds and heights unseen in the ski world. Seth has no fear and seemingly no limits.
Glen Plake
"Glen Plake…Ultimate Extreme Skiier…Original BAD BOY" – Blizzard of Aahhh's. Flare. Glen Plake brought flare to skiing – not to mention skill, balls, a huge mohawk, and style. Glen Plake broke onto the scene with the movie "Blizzard of Aahhh's" and proceeded to take the industry by storm. There has never been a skier who can market himself the way Glen can. Glen claims that every dollar he's ever made was made from skiing.
Scot Schmidt
Extreme skiing in the USA started with Scot. Scot Schmidt has dropped lines at Squaw Valley that rarely get skied today, and that's not just because it doesn't snow in Tahoe anymore. He was one of the first to see lines on mountainsides that others couldn't. He took his skills worldwide and blew us away with his ability to charge big mountains with speed, agility, and big air.
Doug Coombs
Doug Coombs changed big mountain skiing with his confidence in ridiculously steep terrain. He was the leader of the Jackson Hole airforce before Jackson opened their boundaries. He's credited with founding heli-skiing in Alaska and being one the first to charge Alaska's big lines. He won the first-ever World Extreme Skiing Championships in Alaska in 1991 & won it again in 1993. He was the first to ski the Otter Body on the Grand Teton, WY. Doug was the stunt ski double for TJ Burke in "Aspen Extreme." Doug very likely was the most comfortable skier to ever slide on skis in some of Earth's steepest places.
JP Auclair
JP was a legend and an innovator. JP was a part of the New Candian Airforce and helped design and launch the first twin-tipped skis in 1998. He co-founded Armada skis, the world's first freeskiing only ski brand. JP could do it all. The guy was one of the best park skiers globally and one of the best freeskiers in the world. His urban segment from the movie "All. I. Can." is legendary, infectious, and unforgettable. JP expanded his skill set to include extreme skiing towards the end of his career and was gifted in that arena as well.
Sylvain Saudan
Sylvain Saudan skied the world's steepest terrain on 210cm skis, and Salomon bindings with the DINs maxed out. He invented the "Windshield Wiper" ski turning technique, later used by many to ski intensely steep terrain. Sylvain is considered the father of extreme skiing. He was called the "skier of the impossible." Sylvain brought extreme skiing to the world when he skied the Spencer Couloir in France in 1967. He went on the ski couloirs are steep as 65º, including the Aiguille de Bionnassay, Couloir Gervasutti, Whymper Couloir, Couloir Marinelli, The Eiger, 20,320-foot Mt. McKinley Alaska in 1972, 23,080-foot Nun Kun in India, and more.  Sylvain even skied the 26,470-foot Gasherbrum 1 in Pakistan at the age of 46. "It was the longest 50-degree ski descent ever accomplished—and very well might still be." – Wikipedia. On his 50th birthday, he skied Japan's Mt. Fuji…  with no snow. Sylvain is beyond a legend. He was quite simply the first.
Tanner Hall
Tanner Hall has done nearly everything in skiing, and he's not done yet. His influence and impact on the ski industry is undeniable. Tanner won 7 gold medals in the X-games 7 years in a row and 4 silver medals in slopestyle, superpipe, and big air.  After 2 ferocious injuries, Tanner began focusing his energy on big mountain skiing.  He bought a cat skiing operation in Canada, Retallack, and explored all it has to offer. Tanner is just opening his next chapter, and it promises to be a great one, and we're looking forward to his wildcard entry to this year's FWT.
Mike Douglas
Mike Douglas is the Godfather of Freeskiing. One of the smoothest, most frequently thrown tricks in the industry is named after him: the "D-spin." Mike's experience on the World Cup mogul tour propelled him onto the New Candian Airforce, where he helped create the first-ever twin-tip skis, the Salomon 1080. Mike is never without style and grace. His legacy and impact on the industry will never be forgotten.