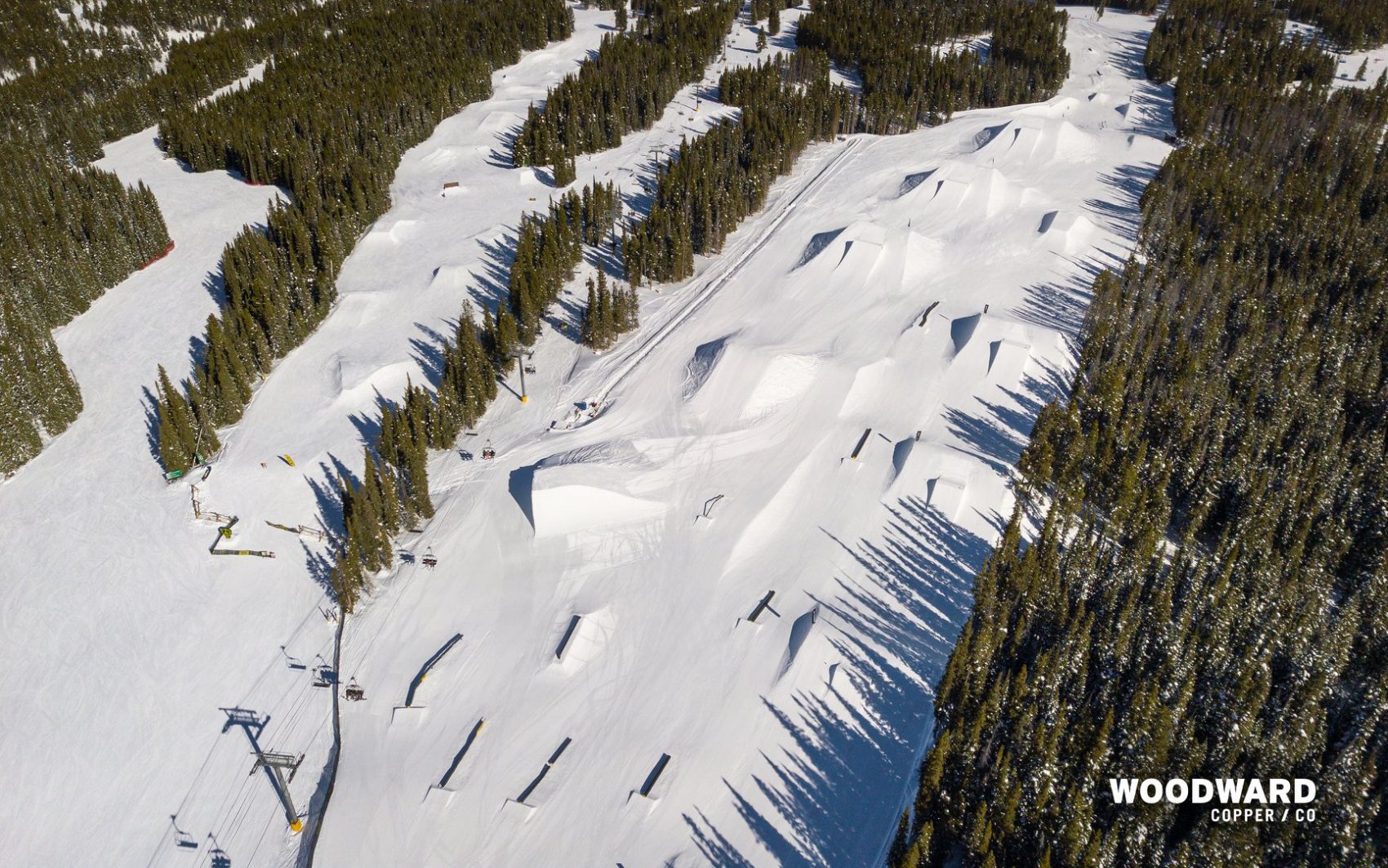 The flip side to big mountain skiing is park. They are almost like the yin and yang of freestyle skiing. Both must exist in perfect balance for the sport as a whole to progress. I am a big mountain skier by passion, but park skiing has recently become a bigger aspect of my skiing. It is a great place to learn new tricks, perfect existing ones, and express your style as a skier.
This list is a combination of my personal opinions and opinions of some teammates from the CU Freeskiing Team! Big shoutout to the best collegiate park and big mountain teams in the nation! SKO BUFFS.
When I made the top 11 big mountain resort list I knew that a similar list for park was necessary. Initially, I wanted to make this list only 11 resorts, but quickly discovered that there needed to be more included (It was wayyyyy too hard to pick only 11), thus this is a top 13. Without further ado, here are my top 13 U.S. park resorts:
#1 – Mammoth Mountain, CA (Unbound Parks)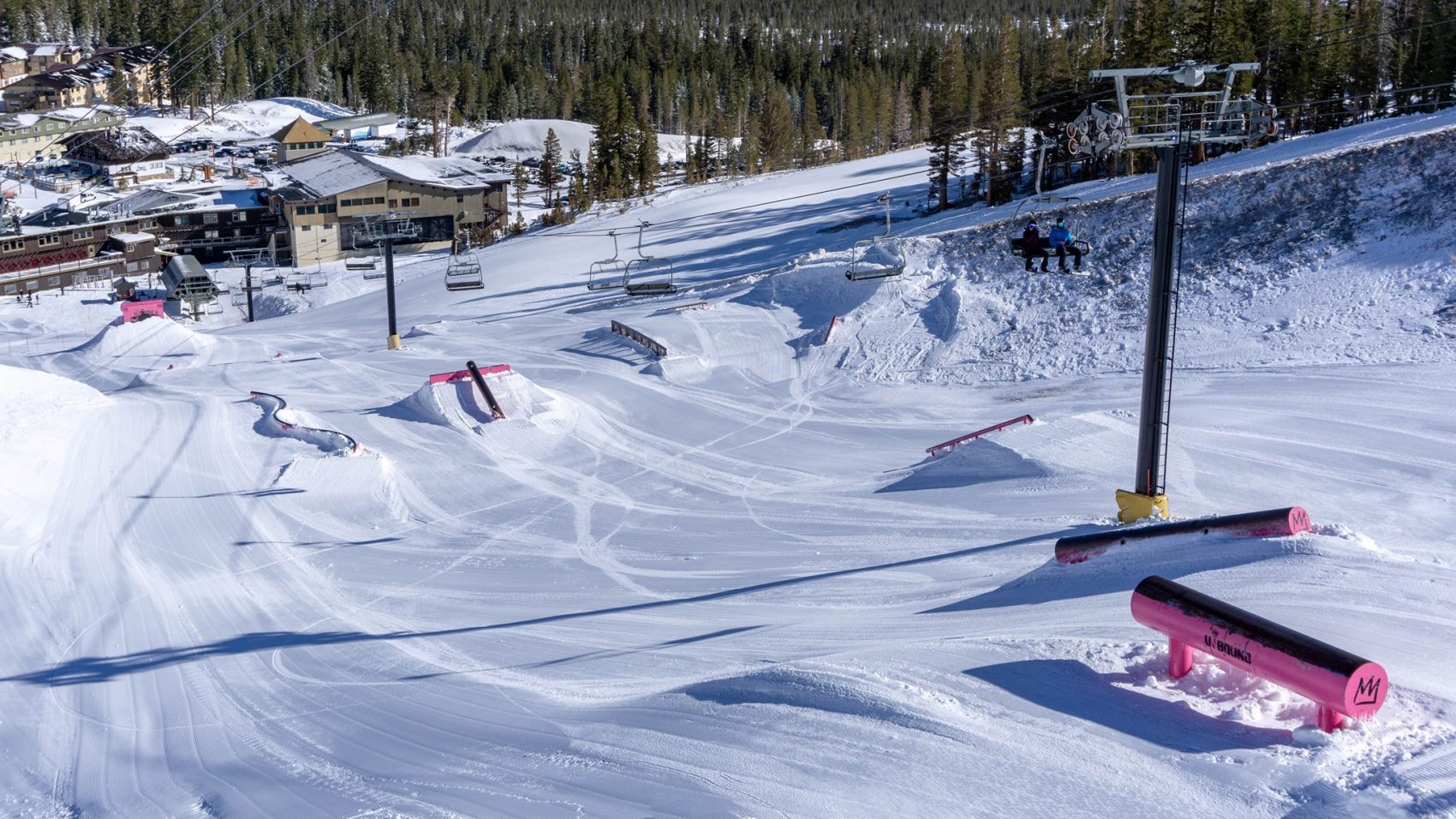 Mammoth is the king of park mountains for me. Not only do they make some of the most daunting features in all of park riding, but there is almost an endless amount of features for all levels of riding. Mammoth's Unbound Terrain Parks include Mainline (pictured above), South Park, Forest Trail, Jibs & More Park, Disco, Wonderland, Eagle, and two half-pipes.
With over 100 rails/boxes and 50 jumps available at any given day in peak season, why would anyone not want to go explore these parks? Oh, and did I forget to mention Holy Bowly….an annual event in which South Park gets transformed into for lack of a better descriptor…a skate park out of snow. There is so much variety and features available to not only better your craft, but also learn the basics of park riding. Due to this, I believe Mammoth has cemented itself as the best park mountain in the United States.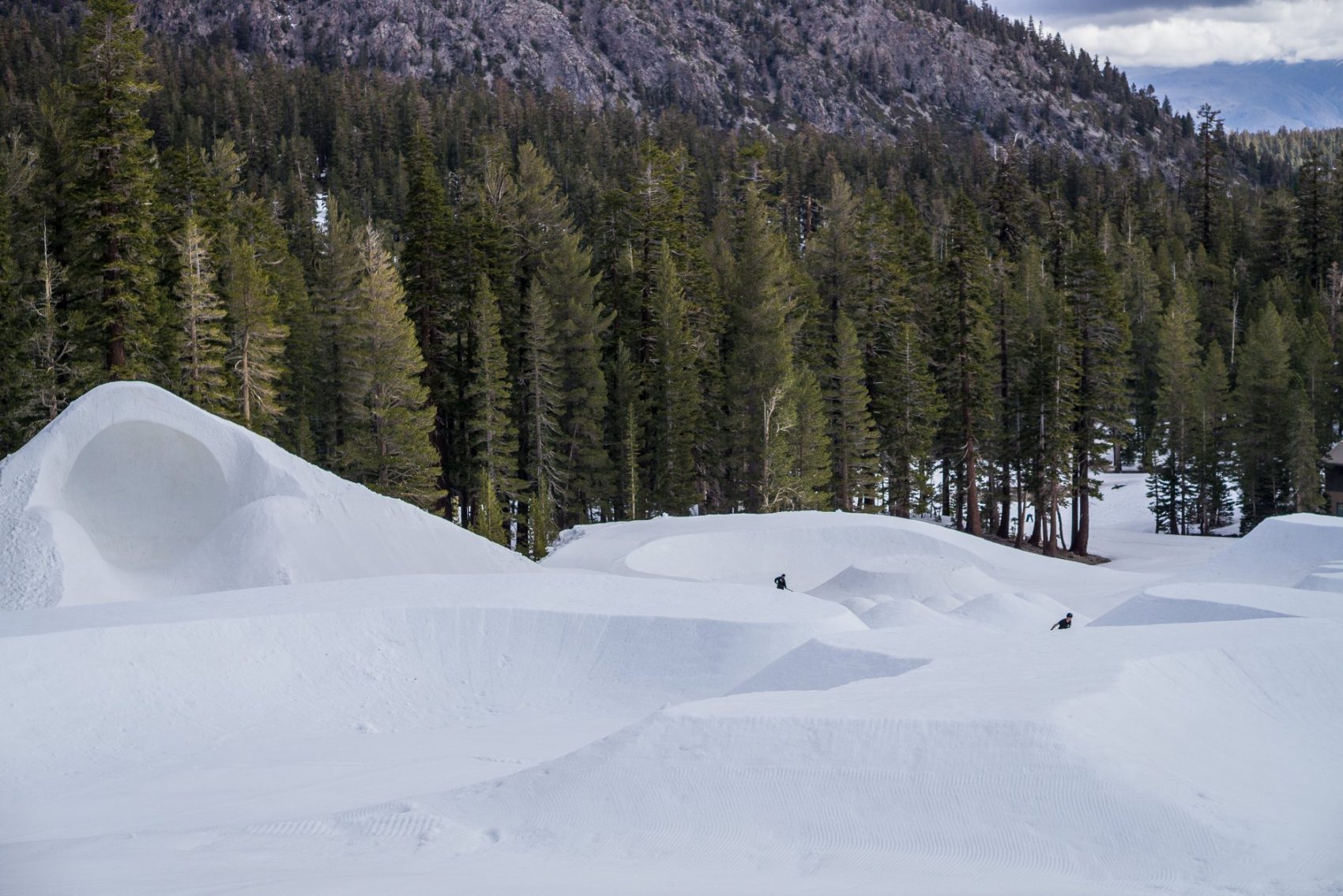 #2 – Park City, UT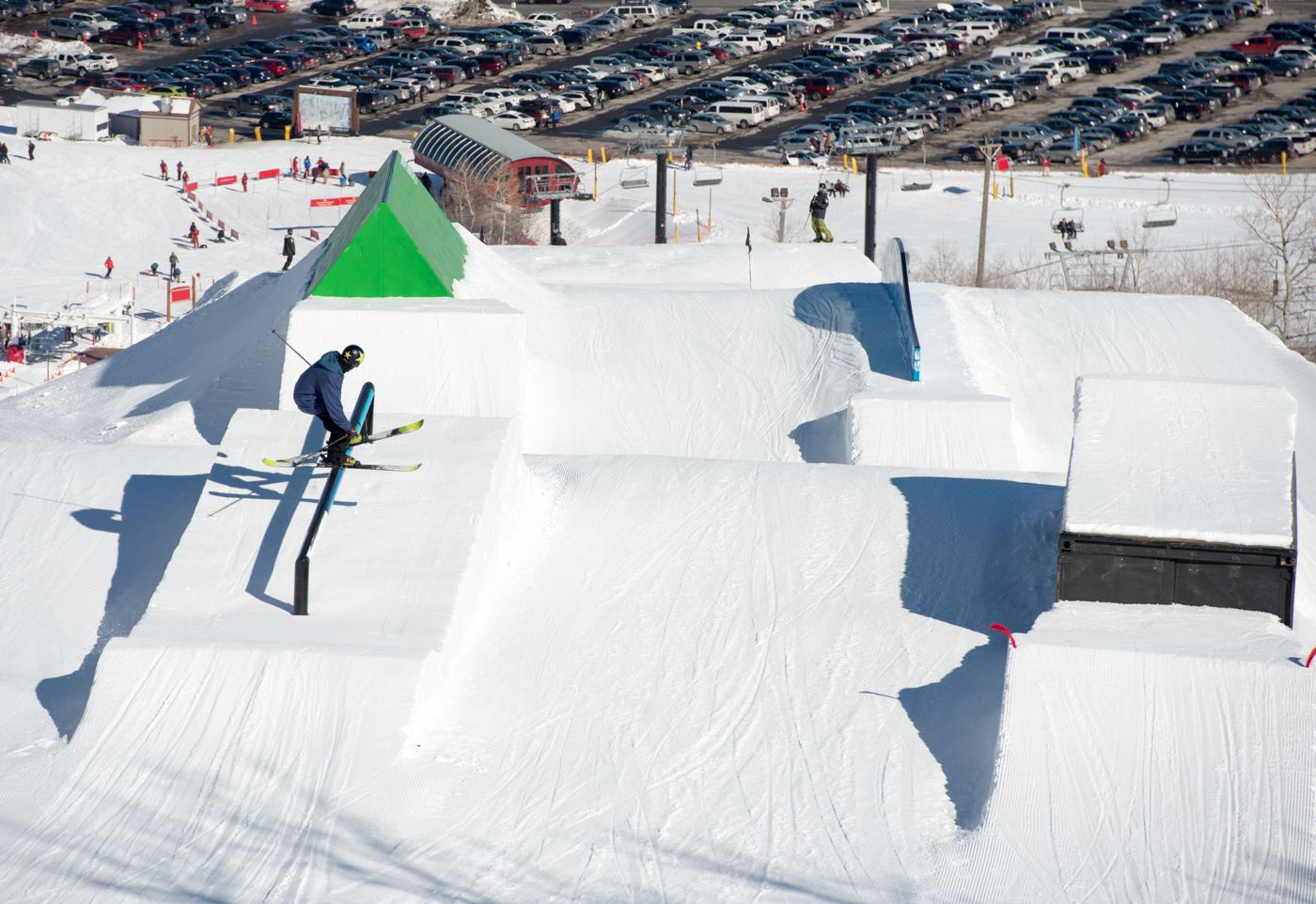 Park City recently added to its already famous park with a new Woodward Park City. This is separate from the resort so check out their website, but I consider it an addition to the park capabilities of Park City.  On top of the new Woodward, Park City parks include Pick N' Shovel, 3 Kings, Pick Axe, Transitions, Little Kings, and a halfpipe. One of the great things about Park City is the 3 Kings Lift is positioned perfectly for hot lops in the main parks. A great set up with a variety of jumps and a ton of different rail lines has made Park City a destination for both avid park skiers and professionals alike. Because of this Park City has slotted into #2 on my top 13 U.S. parks.
#3 – Copper, CO (Woodward Copper)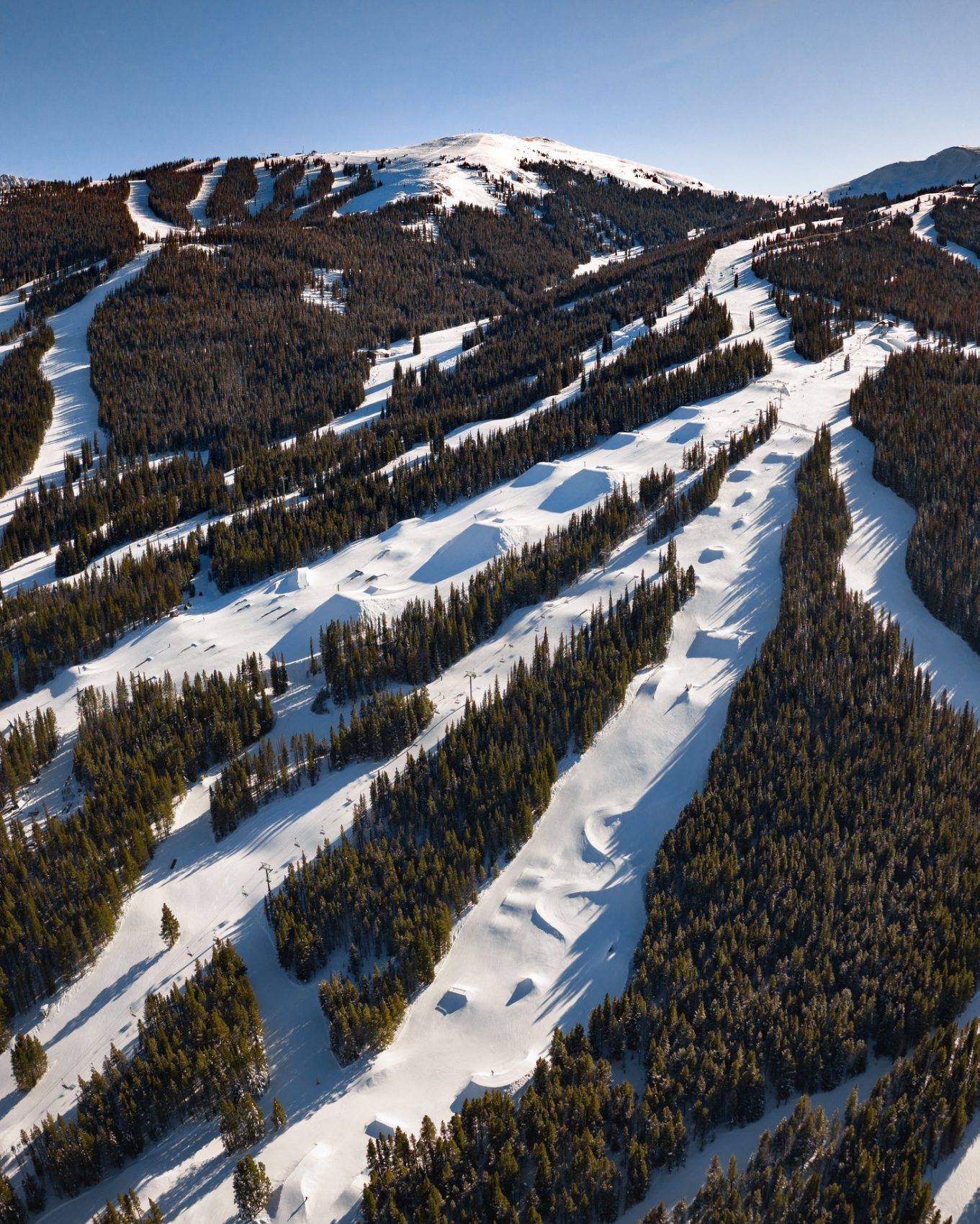 Like Park City, Copper has a Woodward facility. Unlike Park City, Woodward helps build Copper's parks. This has helped make Copper a powerhouse of the park community. Copper's Park includes an early season park (one of the best around), Central Park, Peace Park, Pipe Dream, Koko's Progression Park, and a Superpipe. On top of all of this, you can buy a pass to Copper's Woodward Barn and have year-round training facilities. Copper is one of my favorite parks I have ever been to and having the ability to go and practice tricks across the street at the Woodward Barn makes it a world-class park resort. Because of this, Copper finds itself at #3 in my top park mountains list.
#4 – Keystone, CO (Area 51)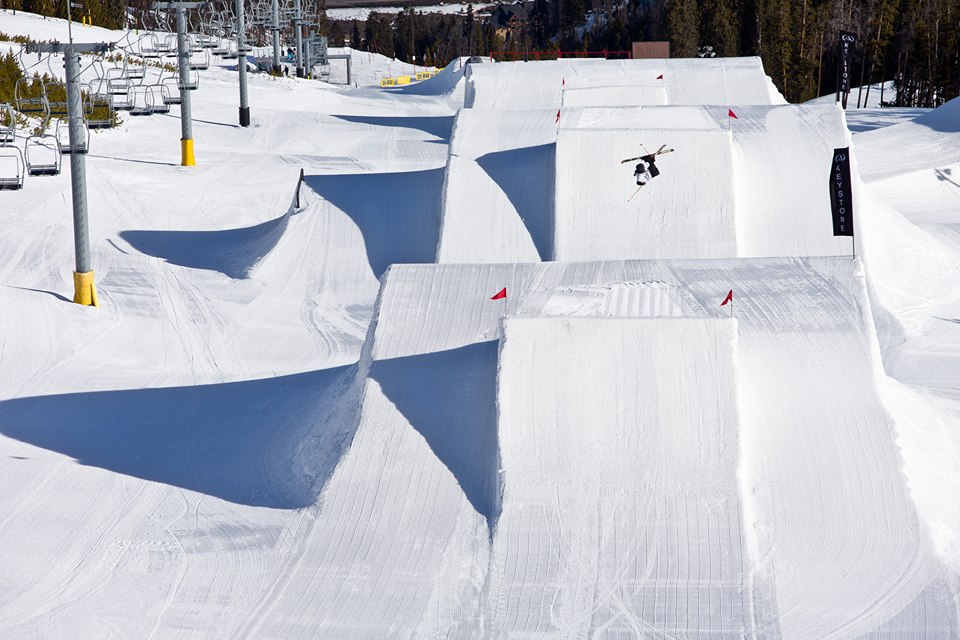 Keystone has been a staple name in parks for a long time. The Area 51 parks give those the ability to learn basic rails, boxes, and jumps at the same time as offering pro-line jumps. This place truly is a park paradise and what makes it even better, it has its own area of the mountain accompanied by its own chairlift. You don't need to be worried about random families coming inside most of the time, leaving you to focus fully on your riding. One of my personal favorite parks and that is why it finds itself at #4.
#5 – Breckenridge, CO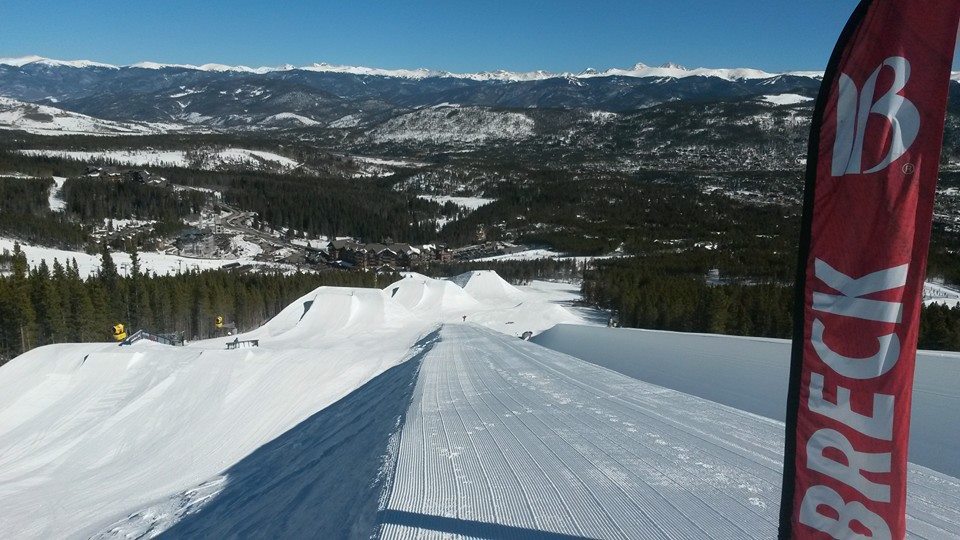 You are probably seeing a trend at this point. No matter where you go in Colorado you probably are very close to a world-class terrain park. There is definitely no shortage of great parks to explore in Summit County, and Breckenridge is up there with the best. Freeway is the largest of the parks here (also where Dew Tour has come in the past), but the two others are Park Lane and Highway Nine Parks. Like Keystone Freeway and Park Lane can be accessed from 5 Chair which also only serves these parks. There are some truly massive features in Freeway that are above my ability, but Park Lane is great. Multiple jump lines separated by a variety of rails and boxes help keep you on your toes wondering which lines to pick. Breckenridge Parks hold a special place in my heart as it was here where I first learned how to ride rails. It is hard to rank Keystone and Breckenridge as they have a lot in common and are in such close vicinity. You cannot go wrong with either of the two and that is why both deserve spots in the top 5 of my list.
#6 – Mount Snow, VT (Carinthia Parks)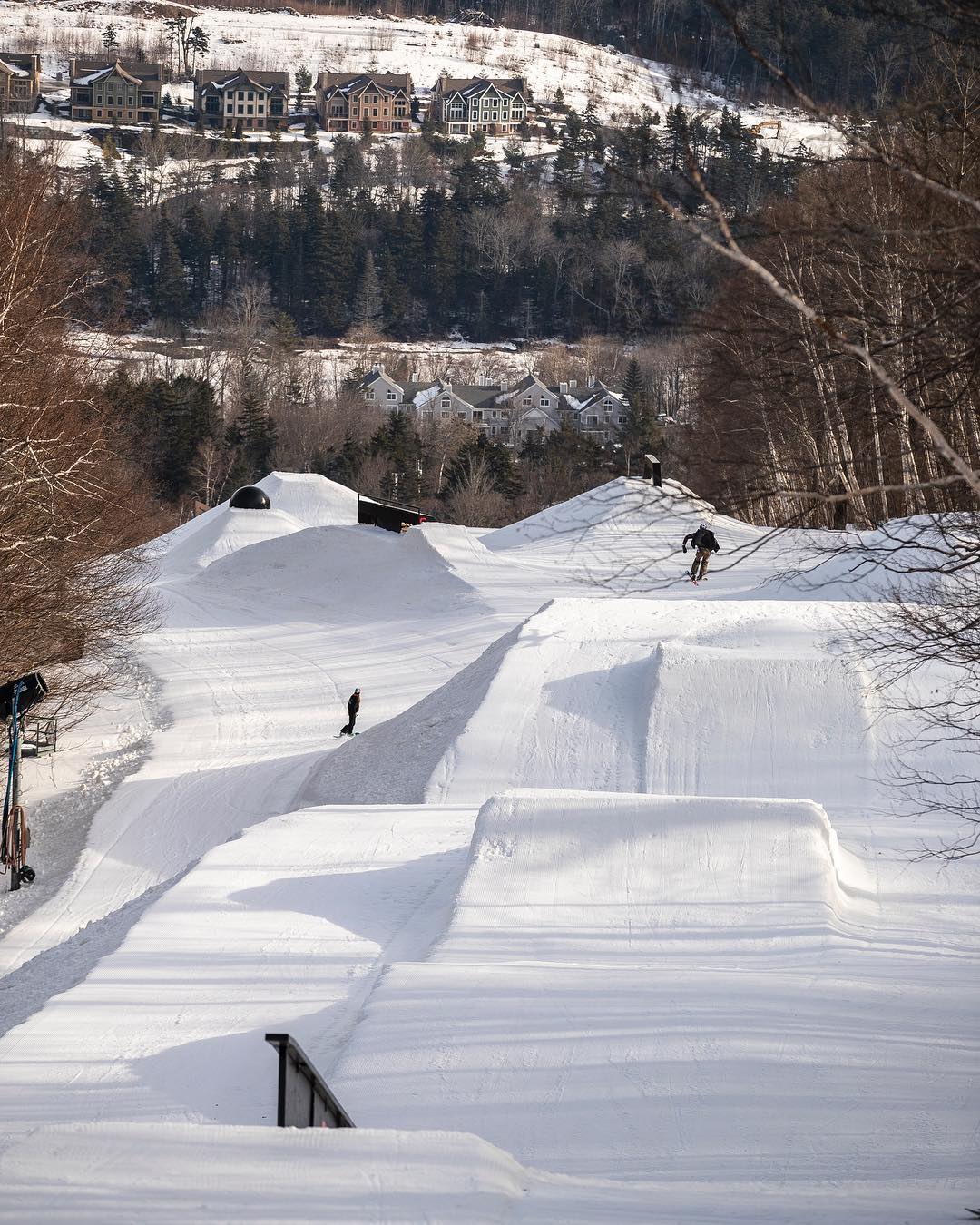 Carinthia Parks at Mount Snow Vermont is the location of my list's first east coast park. This is where my expertise falls off a cliff. I have never skied park on the East Coast and my friends are my only information source. None the less, I have heard enough to warrant Carinthia #6 on my list. Some of, if not the biggest jumps in the east coupled with a world-class park crew makes Carinthia worth a visit (I know if I find myself nearby to make the visit). Carinthia Parks also helps build features for a variety of film companies so you have probably already seen their work in films before.
#7 – Winter Park, CO (Dark Territory)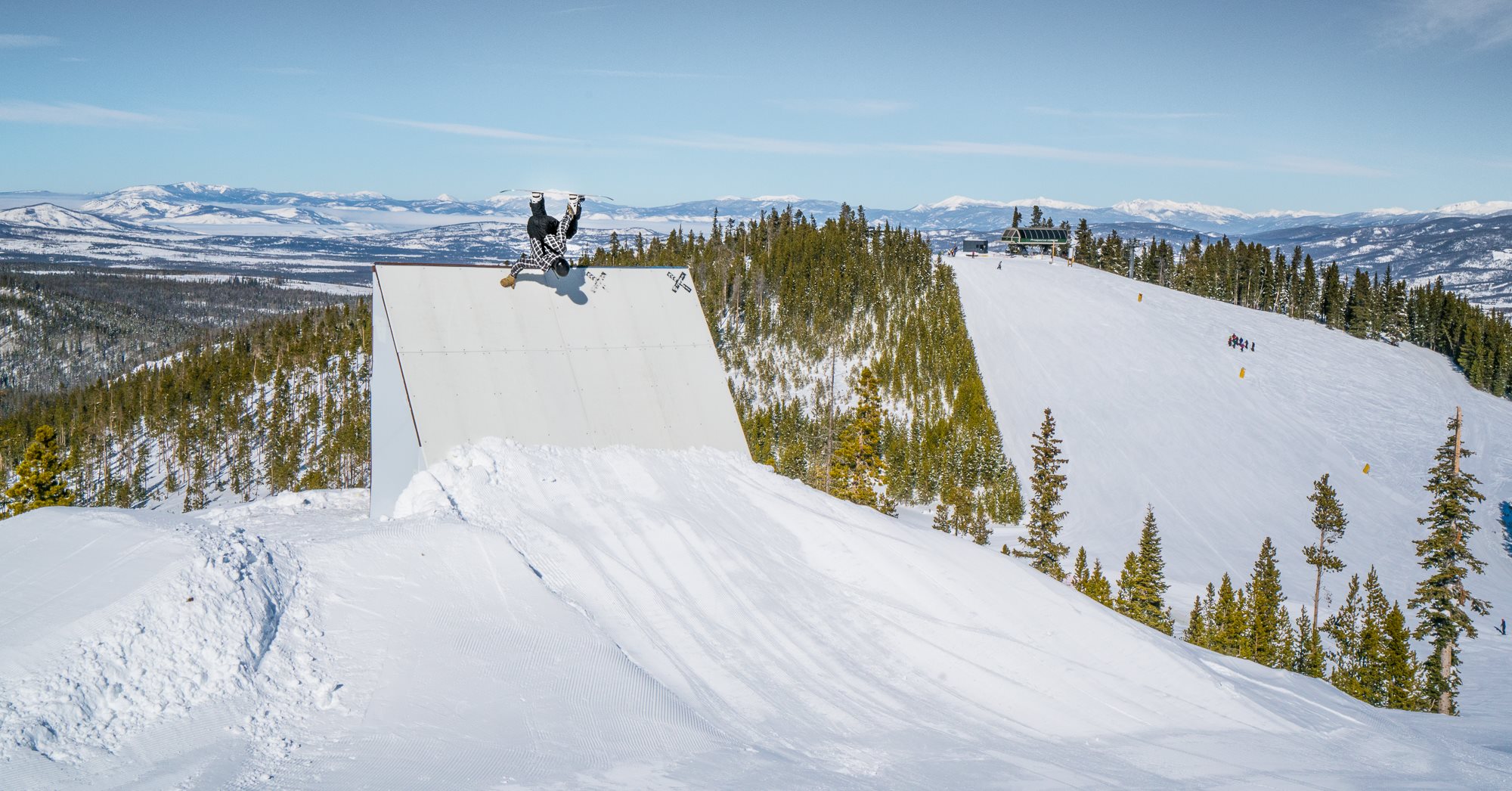 And just like that, we find ourselves back in Colorado (I told you this was a trend).  Winter Park has a great park set up with Dark Territory Park leading their charge. Dark Territory has some of the most interesting jumps around and you will need to sign a special waiver to get inside now. Along with Dark Territory, Winter Park offers a variety of other parks including Rail Yard, Re-Railer, Ash Cat, Gangway, Ambush, and a Superpipe. From my experiences, Winter Park has some of the least crowded parks for mountains within the Denver Metro Area. For these reasons, I have placed Winter Park as the #7 best park mountain.
#8 – Northstar, CA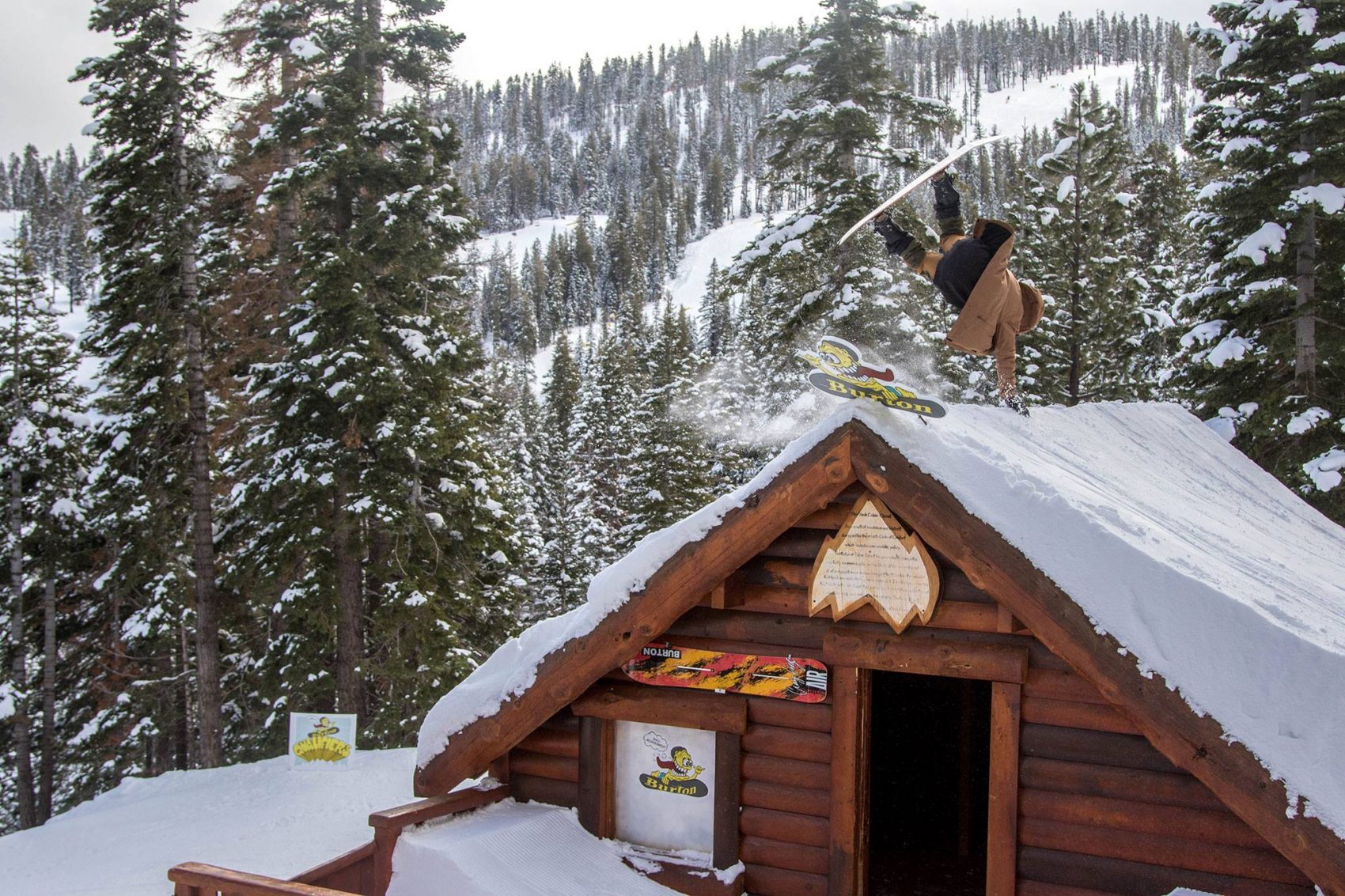 Big Mountains skiers often refer to Northstar as "flat star". There definitely isn't much for big mountain terrain but if you like park it has more than a lot to offer. One of the most unique parks in the United States can be found at Northstar, The Stash. This park is "backcountry style" with wooden rails, biking like berms, and a hidden cabin that you can jump off the roof and stairs. Other than The Stash there is a lot to discover at Northstar. Almost half of Vista Express is terrain parks. Other parks all off of Vista Express include Pinball (the centerpiece), Pipeline, Moonshine, Sidewinder, and a Superpipe.  Large jumps, fun pump track style sections, unique parks like The Stash, and a variety of rails make Northstar a must-go park.
#9 – Aspen Snowmass, CO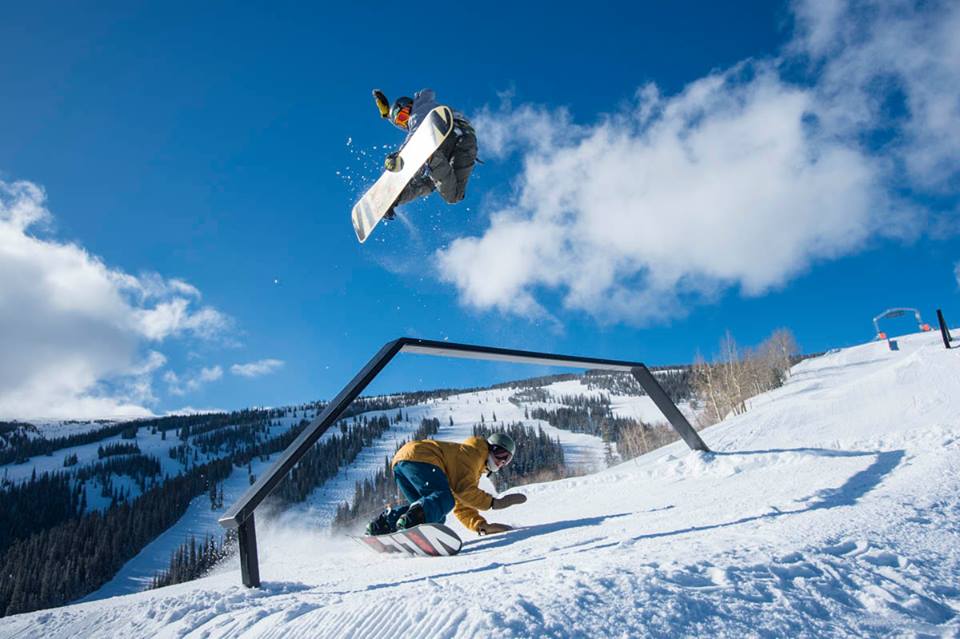 The home of the Winter X-Games… well not technically. That honor goes to Buttermilk, but Snowmass is where Aspen's biggest public park sits. Snowmass's parks include Snowmass, Mahaka, Lowdown, and a Superpipe. A lot of major names have trained and honed their craft within these parks including Alex Ferreira and Torin Yater-Wallace. If you do get the chance to visit the Aspen Mountains I would take the trip over to Snowmass for the parks.
#10 – Timberline, OR (Summer Park Focus)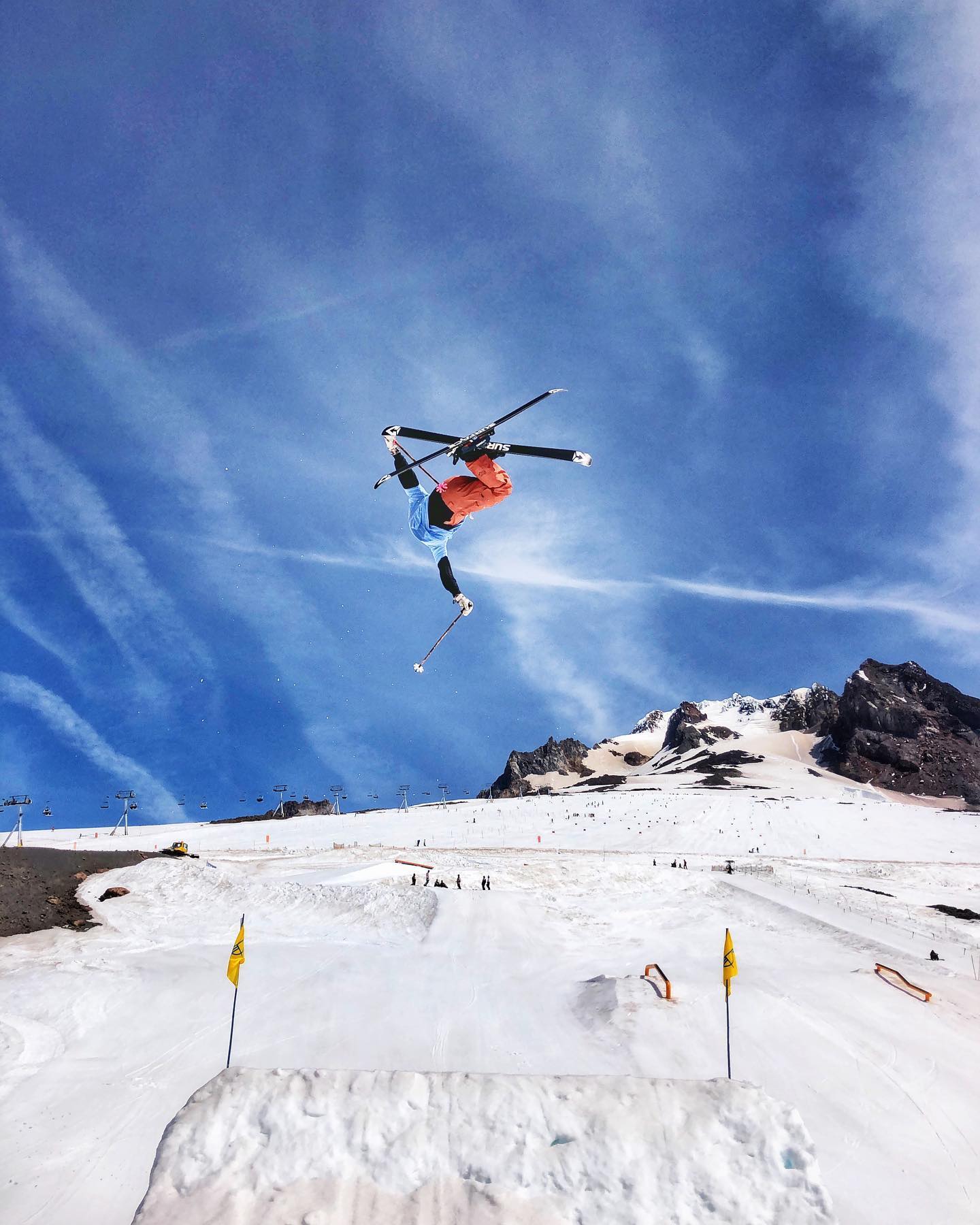 Timberline is one of the most unique resorts to find itself on this list. I have put it here solely for its summer park setup. Public Park and Windell's have been a summer staple for both park rats and professional skiers to keep the season going well into the summer months. It has great features, jumps, and pipes that are built there year after year. Not only do they have insane summer parks but I would argue even better views. If you have never had the chance to ski here in the summer, there might not be a better summer set up for both ski racing and park in the entire United States. While there are world-class summer parks, Timberline also boasts a sizeable winter set up in their Flow, Spray Paint, Paint Brush, Blossom, and Schoolyard Parks.
#11 – Killington, VT (Woodward Killington)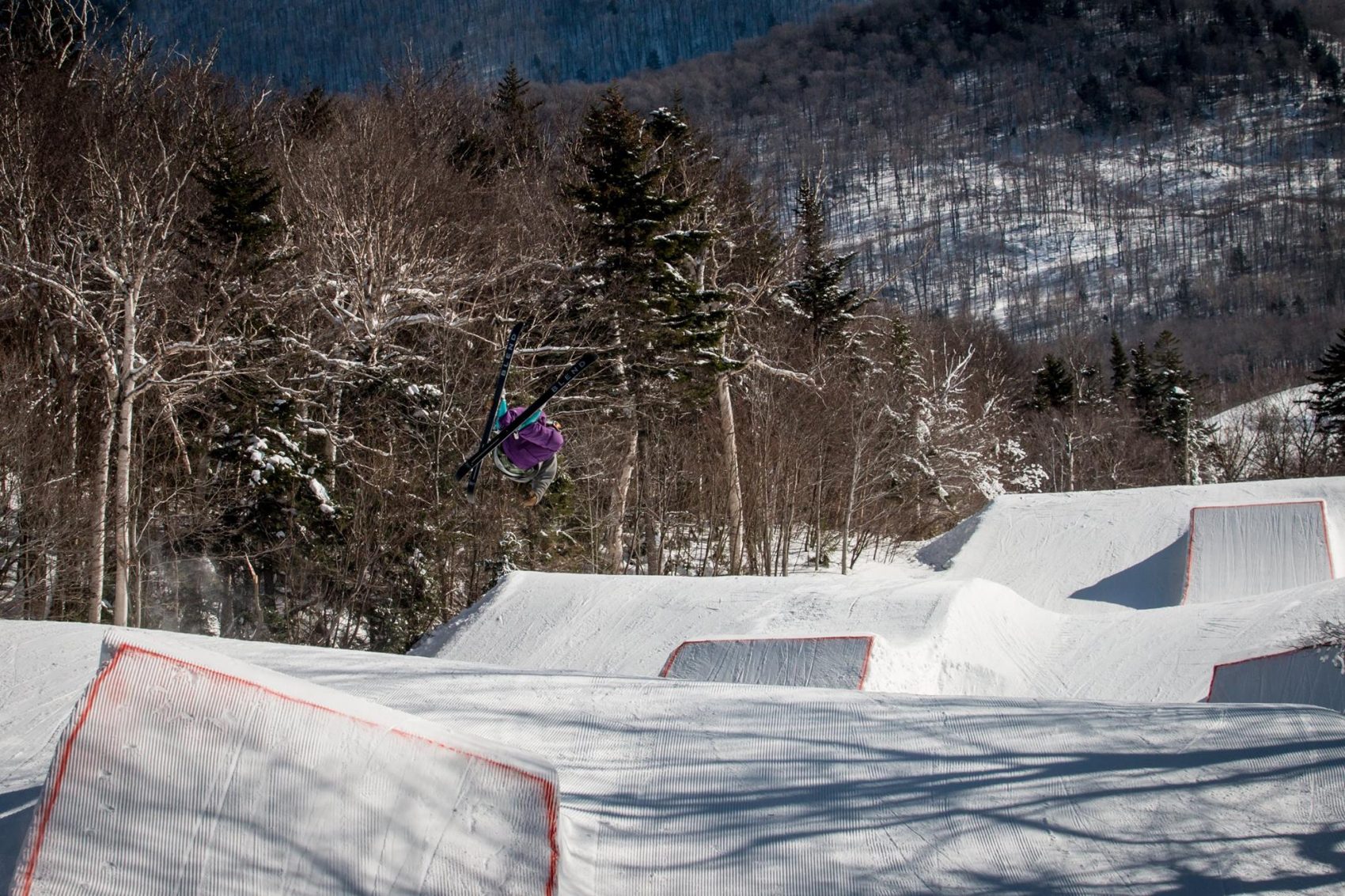 Home of Woodward Killington, this mountain has some of the best parks on the East Coast. Killington offers a wide variety of different parks to keep everyone and every skill level interested all season long. Like other Woodward mountains, the park crew also updates parks regularly with new setups and features so that you will never get bored. Parks at Killington include Dream Maker, The Stash (Similar to Northstar's Stash), and Header Parks.
#12 – Big Boulder, PA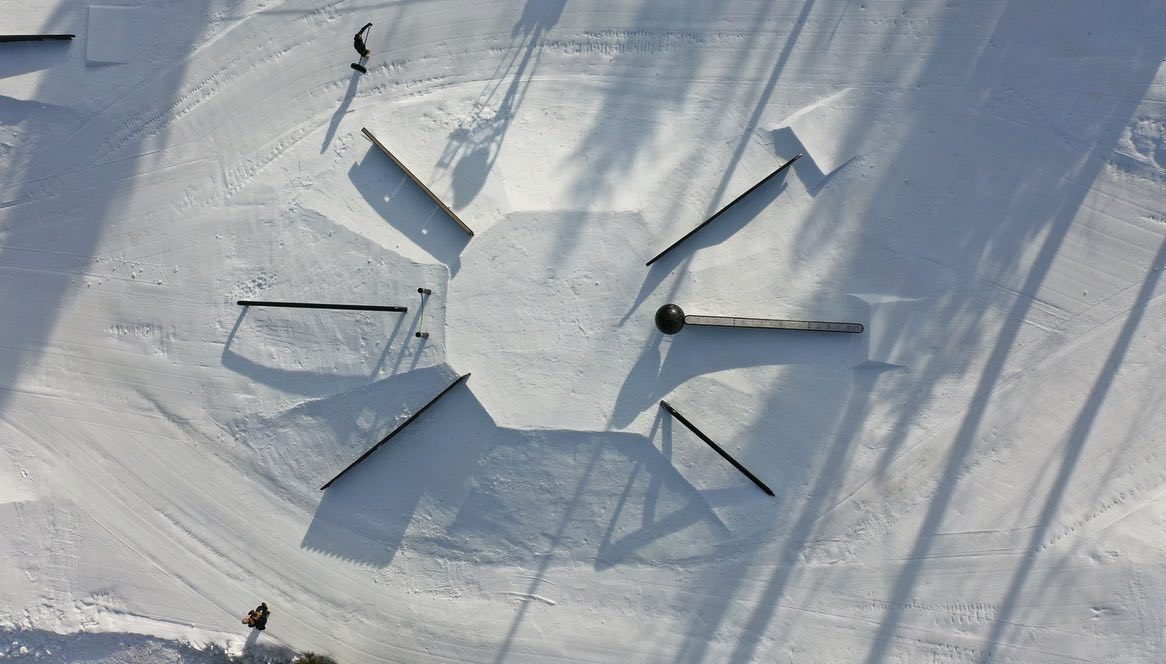 To most who do not live in the east, you might have never heard of Big Boulder. Just because you have never heard of it does not make its park setup any less impressive. The only Pennslyvania mountain on this list, Big Boulder puts respect to a state without big mountains. Big Boulder is a mountain dedicated to park riding… like the entire mountain is one massive terrain park. While Big Boulder isn't the largest mountain by any standard it makes up for having a lot of parks. Parks include Snowdrift, Boulder Park, Plaza I, Love Park, Central Park, Plaza II, Tannenbaum, and Freedom Park (Yea there is a lot of different options).
#13 – Eldora, CO (Woodward Eldora)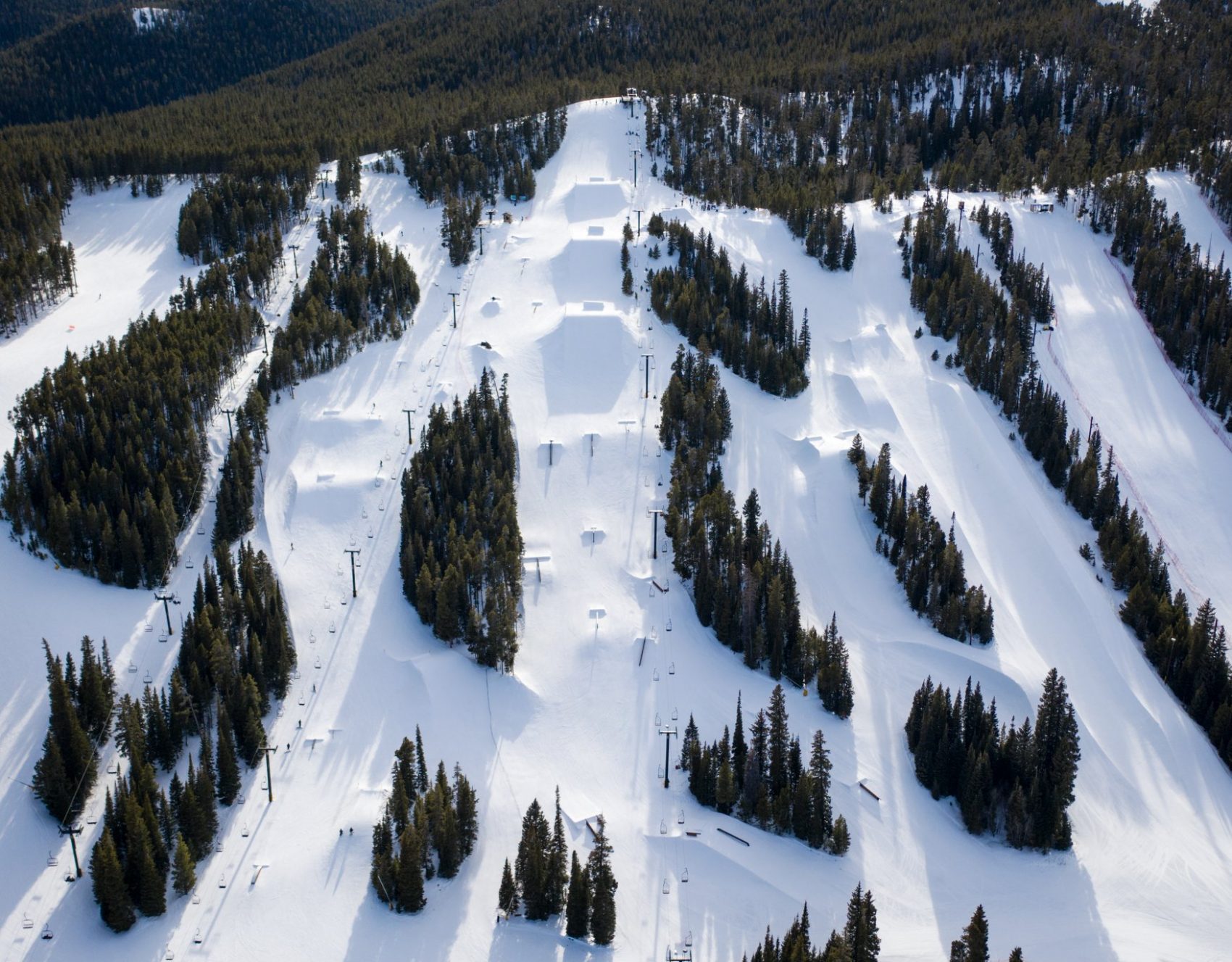 Rounding out my list is a little known mountain on the front range of Colorado. Only about a 30-minute drive from downtown Boulder, Eldora offers a hidden gem within the park community. Woodard recently came in as a partner to build and maintain Eldora's park setup…and let me say it has made a massive difference. If you haven't gotten the hint yet, Woodward makes some absolutely world-class park setups. Eldora now has one of the best parks in the country and it changes almost every month with new setups and features to ride.
Honorable Mentions:
This is a longer list, but I still probably missed some that you think deserved to be in the top 13. Here are the resorts I think deserve some recognition for having great parks but I still could not fit them into my top 13!
Boreal, CA (Woodward Tahoe)
Sugarbush, VT
Brighton, UT
That's my list! Let me know what you think are the top five in your opinion! Also, feel free to shout out the resorts I missed because I probably missed a few! I love a good debate! Cheers.