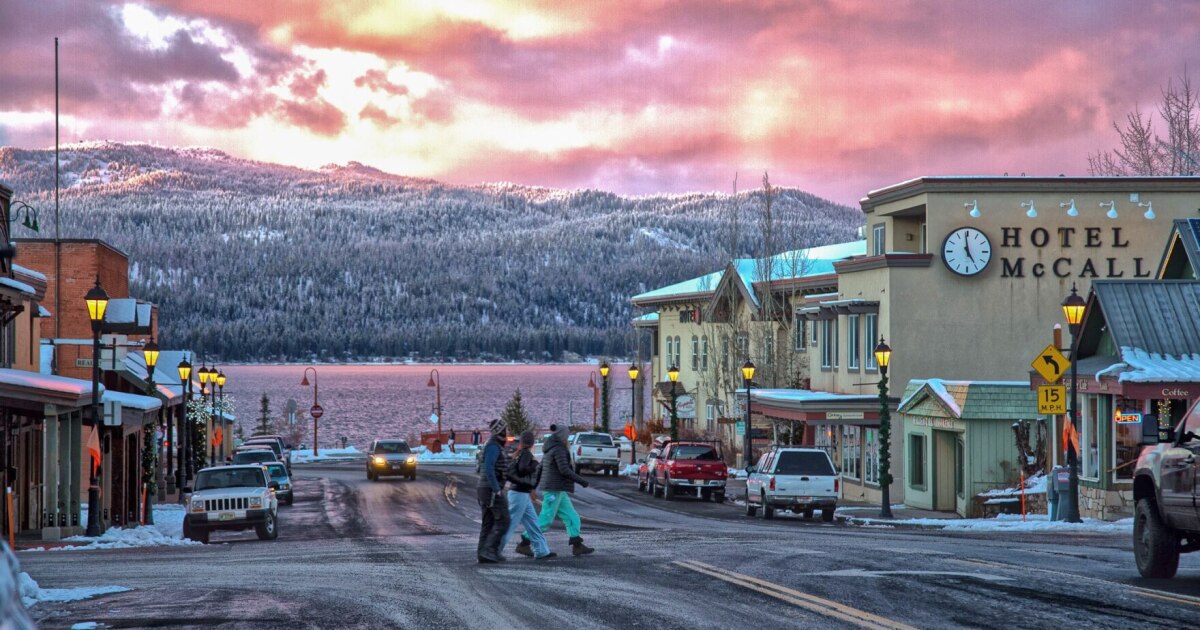 After a long day of skiing, what better way is there to cap off the day than with a fantastic meal? There's no doubt that you can work up an appetite from a day of skiing. Whether it is a fancy establishment or a bar with some quick bites, there are plenty of options in many ski towns. Ski towns may not scream "good food" when you think about them, but you may be surprised.  McCall, Idaho is one of these surprising ski towns, and let me tell you, it is criminally underrated.
For those who haven't heard of it yet, McCall is a quickly growing ski town in the Payette National Forest in Idaho. Located right on Payette Lake, there are plenty of draws to take a quick 15-minute drive and be at the home of "The Best Snow in Idaho" at Brundage Mountain, with an average of 320 inches of snow annually. On the other hand, Tamarack Ski Resort, which averages over 300 inches of snowfall per year as well, is separated from McCall by only a 30-minute drive. The close proximity to two of Idaho's premier resorts isn't the only reason why this small town is quickly growing into one of the better-known ski towns in the U.S. Locals and visitors alike know just how good the food is, so here's your guide to the top 5 spots to hit after a day of shredding the slopes:
1. Frenchie's on 3rd
Frenchie's on 3rd has earned an average of a whopping five stars from reviewers! This is no small feat, and their food definitely supports their ratings. The southern food here takes you straight to the Bayou, with all the cajun and Po Boys that you could ask for. The best part about Frenchie's might be their prices. Most of the menu can be enjoyed for $12 or less. Great food for such prices is getting harder and harder to find, so you should definitely take advantage of it at Frenchie's on 3rd!
2. My Father's Place
My Father's Place is a family-owned and operated burger joint that has been blessing the people of McCall since 1989. They claim to have "the best charbroiled burgers, fries, and shakes that you will find in all of Idaho!" They may be right, as many reviews support their claim. The best part is that those with allergies or dietary restrictions don't have to miss out on this great food, as My Father's Place caters to many dietary restrictions. The only downside to My Father's Place is their tendency to have very long lines because so many people know how good the food is!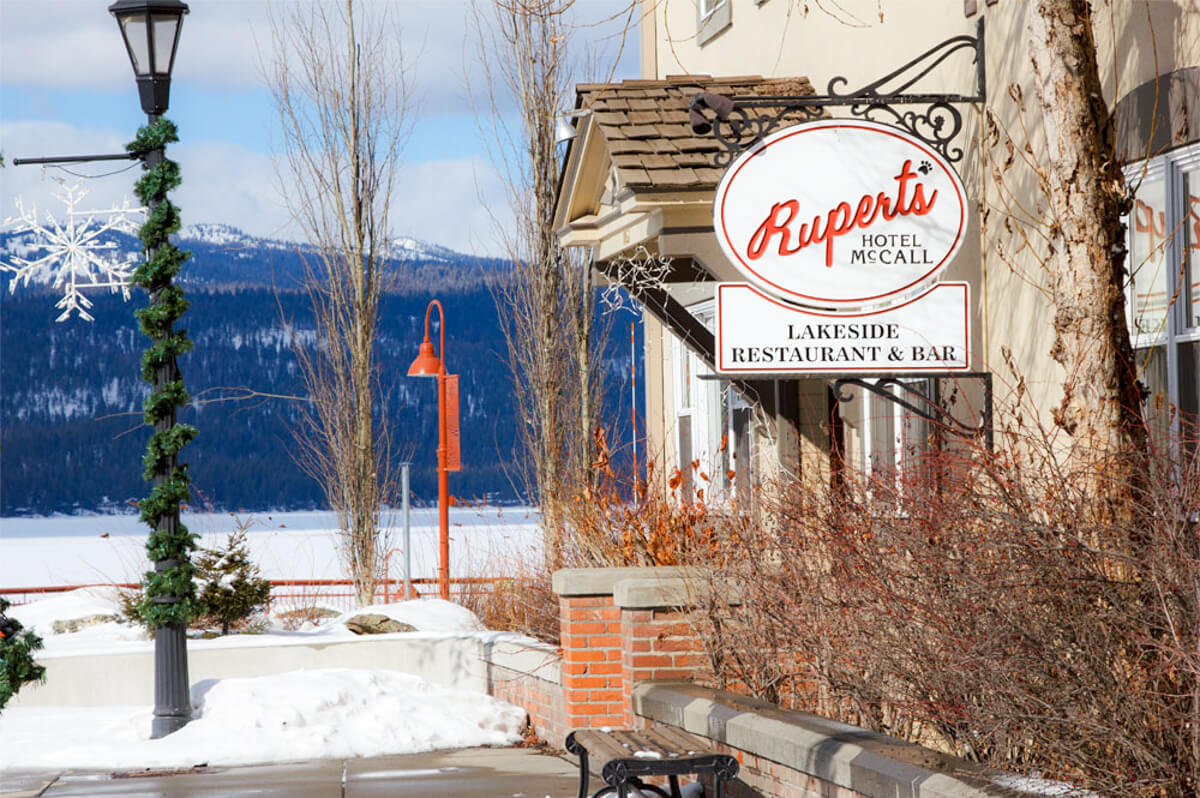 3. Rupert's Restaurant
Located in Hotel McCall, this fine dining establishment pays homage to the "ethnic flavors of the Southwest, Asia, and the Mediterranean," according to its website. At Rupert's, you can go for something unique like the elk meatloaf or a classic dish like king salmon. With 4.5 stars, there is no doubt that Rupert's will be the perfect grand finale to cap off a great day of skiing.  (If you make it here before sunset, you can enjoy it with the lakeside view at Rupert's!)
4. Salmon River Brewery
Need a brew to accompany your dinner? Salmon River Brewery has you covered. According to its website, you can enjoy "award-winning craft beer using as many local and regional ingredients as possible" while sitting around the fire pit. This is the perfect atmosphere to wind down after skiing. Along with the amazing brews at Salmon River Brewery, there are some amazing bites!  Many reviewers mention how good their burgers and chicken pot pie are, so those are must-orders when you decide to make the trip to this joint.
5. Ice Cream Alley
Usually, I'd say that getting ice cream when it is below freezing outside is not the best idea.  I throw this idea out the window when talking about the Ice Cream Alley.  The combination of fantastic seasonal flavors, huge portion sizes, and friendly staff make for an all-time dessert experience. Need I say more about this ice cream?