South America is huge, and the Andes mountain range is the longest in the world, with the tallest mountains on Earth outside the Himalayas.  The best skiing and snowboarding in the Andes is in the southern part of the continent, and it can be phenomenal.  It can be non-stop snowstorms in the south and incredibly long, smooth descents further north on the right year.  South America is raw, rad, and wild.  If the snow isn't just right, the culture most certainly is.
How we ranked these ski resorts:
Rank =  [Average Snowfall + Access to Challenging Terrain] x Radness Factor (RF)

TOP 5 SKI RESORTS IN SOUTH AMERICA:
***
Valle Nevado
Number of Lifts: 14

Proximity to Nearest Major City: 59 km to Santiago

Vert: 810m (2,657 feet)
Skiable Terrain: 2,200 acres
Terrain Park: Yes
Country: Chile

Details: Located on the west side of the Andes in Chile, Valle Nevado is a modern, international-level ski resort located just 90 minutes east of Santiago at 10,000 feet, offering spectacular Andean views and offering plenty of terrain to entertain.
The resort is known for wide-open terrain, world-class heli-skiing, and snow quality, which on average is the best of any Chilean resort due to the resort's altitude, southern orientation, and extensive snowmaking system.
Valle Nevado is part of the "Tres Valles" and borders El Colorado and La Parva, with an easy-to-access, interconnect system of lifts and trails. The resort attracts more international visitors due to its extensive infrastructure, including three hotels, eight condominiums, six restaurants, a spa/fitness center, bars, and many other amenities for adults and kids alike.
Valle Nevado celebrated its 30th Anniversary in 2018 and continues to push forward with a long-term "Master Plan" that will eventually develop the entire base area into a full-scale ski mountain village in the high Andes.
The key to getting gnarly here is the lift-accessed backcountry and the best heli-skiing operation in South America. Valle Nevado sits at a latitude of 33ºS, about the same as Orange County, CA.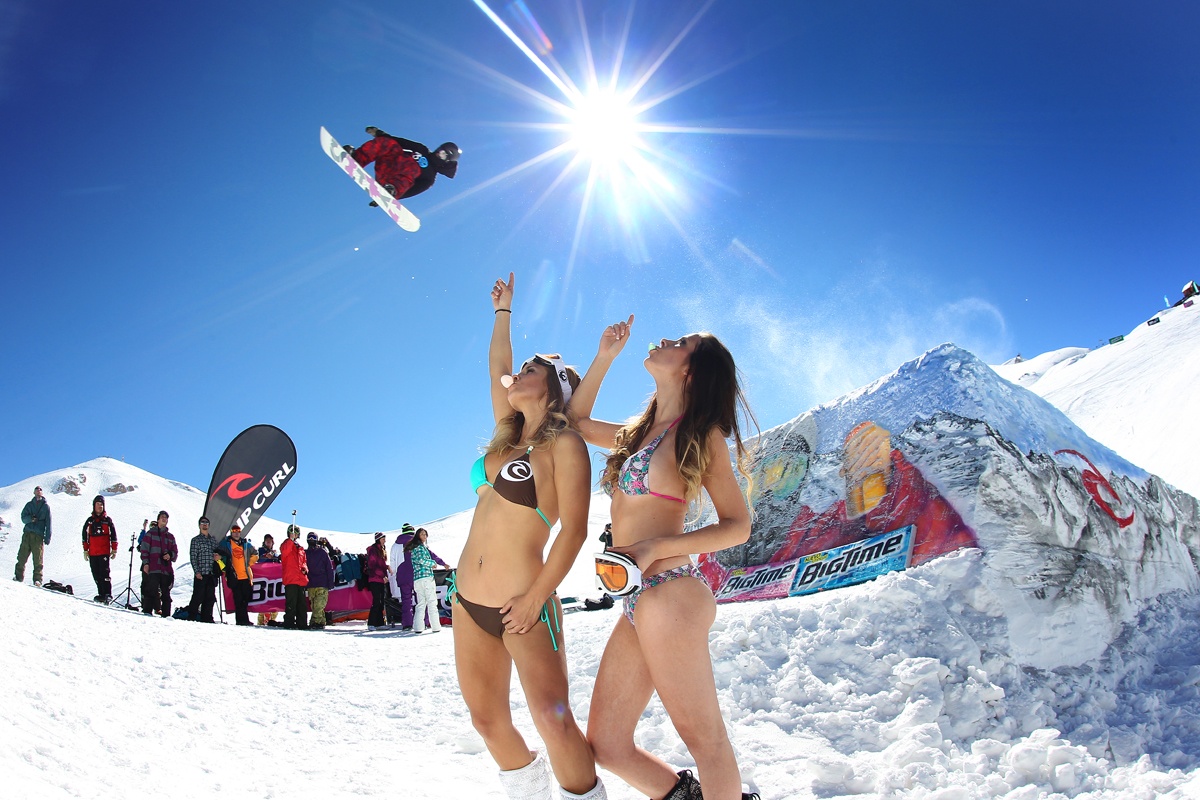 Cerro Catedral
Number of Lifts: 38

Proximity to Nearest Major City: 22 km to Bariloche, Argentina

Vertical Drop: 1,150m (3,773 feet)
Skiable Terrain: 2,965 acres
Terrain Park: Yes
Country: Argentina
Details:  Located farther south than many of the resorts, Catedral is located just outside Bariloche at a latitude of 41ºS.  The resort skiing here is good (terrain similar to Mammoth, CA), and the lift-accessed backcountry is stellar.  The Nubes chairlift is Catedral's crown jewel.The tree skiing is second to none here, and the famous La Laguna zone is the spot for hucking your meat.  The backcountry from Catedral is impressive.  Alaskita will get your heart pumping.
If the snow isn't great, you've got Bariloche, a city of 150,000 people and the biggest tourist destination in Argentina, to play in.  There is a raging party waiting for you at Wilkenny, Dusk, or any of the other nightclubs in town seven nights a week. Combine these clubs with how good-looking Argentines are, and Bariloche is sure to be a good time.
Las Leñas
Number of Lifts: 10
Proximity to Nearest Major City: 203 km to San Rafael, 367 km to Mendoza
Vertical Drop: 1,190m (3,904 feet)
Skiable Terrain: 43,200 acres (whoa!)
Terrain Park: Yes
Country: Argentina

Details:  Let's face it, the terrain in Las Leñas is insane.  When it's on, you're skiing 3,000-foot runs off the chair in steep chutes and rocky terrain.  Open faces, couloirs, and rounded spines dominate the local backcountry. So if you like it big, Las Leñas is the place for you.
The only issues here are snow, wind, and heat.  Las Leñas is located at 35ºS, about the same latitude as Los Angeles, CA, leading to some dryness and warmth.  Big wind can be an issue here as well, which can shut down the Marte chair.  The famous Marte chair is the key to the kingdom at Las Leñas, and when it's open, it's pure bliss.  When the snow is good, and the Marte is open, Las Leñas is untouchable.
When the skiing isn't on, Las Leñas is a tiny town and mellow place.  It's a great place to relax in the high desert, far away from the concerns and bustle of everyday life.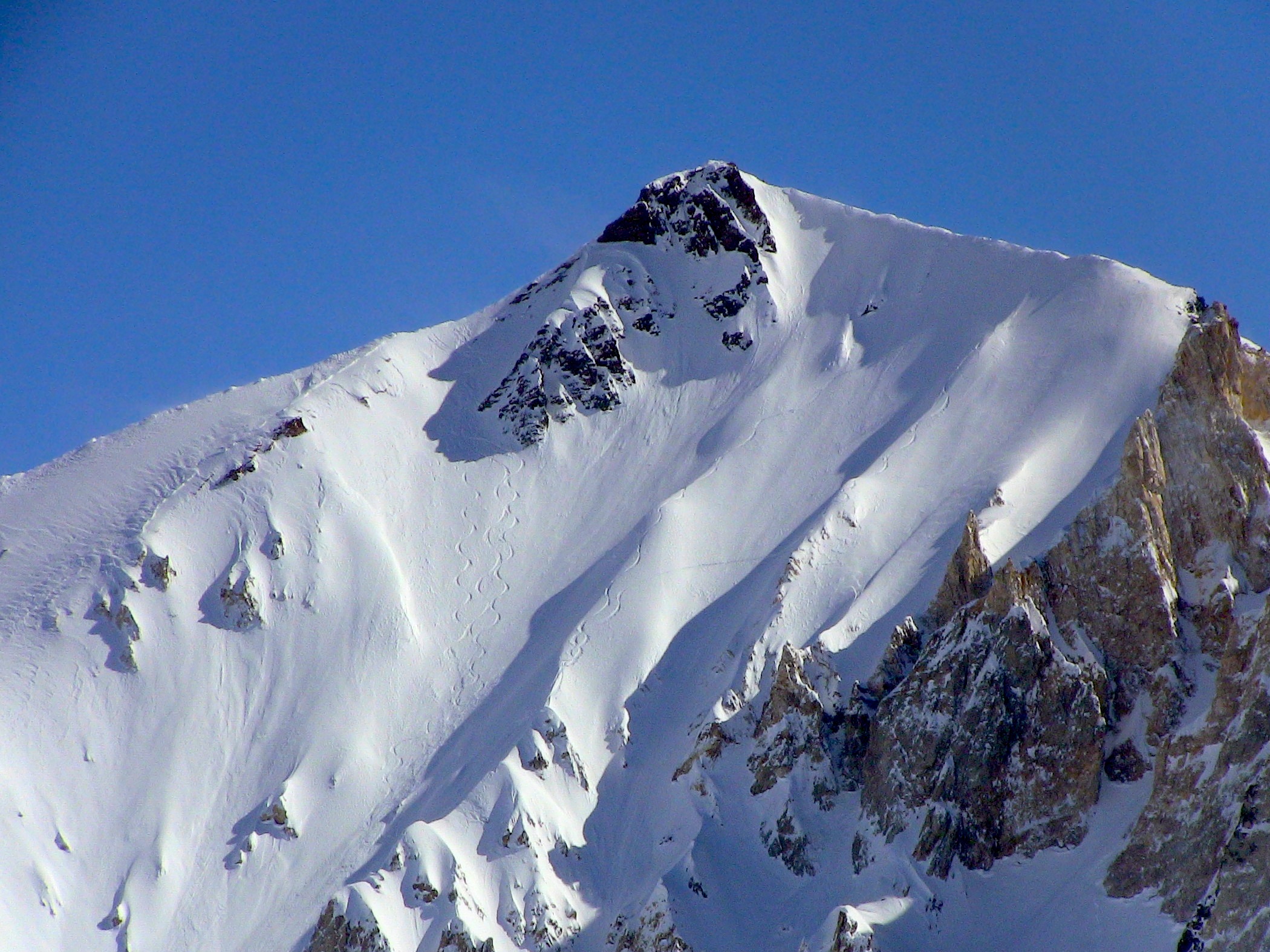 Portillo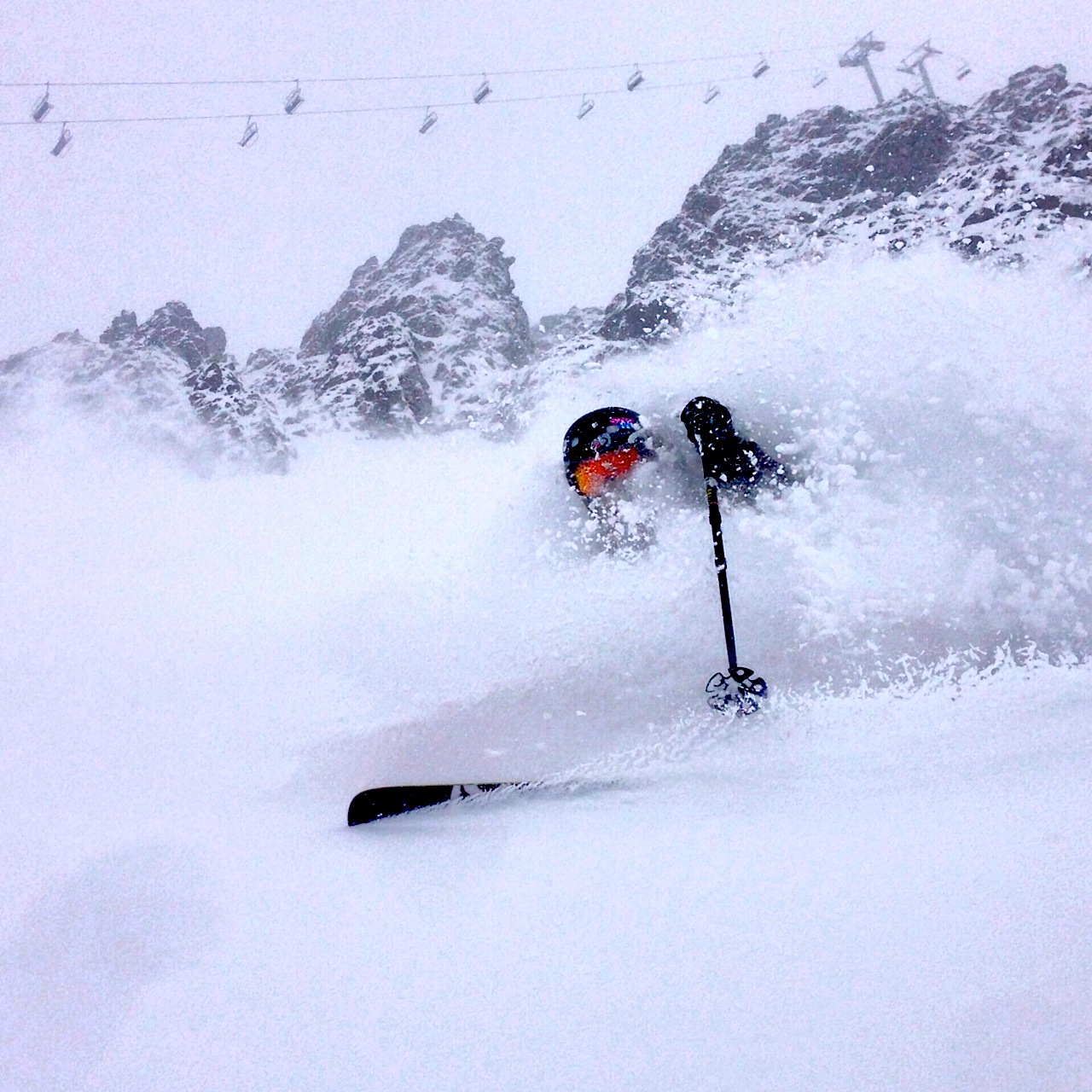 Number of Lifts: 13
Proximity to Nearest Major City: 142 km to Santiago

Vert: 768m (2,486 feet)
Skiable Terrain: 1,235 acres
Terrain Park: No
Country: Chile

Details:  Chris Davenport doesn't call Portillo his summer home for no reason.  This place has intense terrain.  Portillo is too far from any town for a day trip, so you have to commit.  There is only one hotel (the Cruise Ship as they call it) and packages generally sign you up for a minimum one-week stay.  The hotel can only hold 450 people, which means that things stay fresh that much longer.  Approximately 1/3 of Portillo's groomed runs are covered by snowmaking, so no need to worry too much about the ol' skis.
Portillo sits at latitude 32ºS which is the same latitude as San Diego, CA.  This means Portillo doesn't get a whole lot of snow, and it can get warm, but when it's on, it delivers.
Nevados de Chillan
Number of Lifts: 9
Proximity to Nearest Major City: 82 km to Chillan

Vert: 870m (2,854 feet)
Skiable Terrain: 24,700 acres
Terrain Park: Yes
Country: Chile

Details:  If skiing powder is your forte, head on over to Chillan.  Chillan consistently gets more snow than any other ski resort in the Southern Hemisphere.  This is the Mt. Baker of the southern hemisphere, and there is no one here.  When it snows, it comes in huge amounts.   They also can get a famously violent wind, named the Puelche, after a big storm that hammers the snow hard.  It can get a bit warm here between storms.
Bountiful lift-accessed backcountry will keep you skiing pow long after the storm and some sweet skiing readily accessible off the Chillan Volcano (there is a cat service to the top if you're willing to shell out or you can skin/boot).  And you can do more than ski with snowmobile operations and a thermal hot spring.  Deep powder tree skiing is not to be missed here.
Nevados de Chillan sits at 37ºS, putting it at a similar latitude to Lake Tahoe, CA (39ºN).  This turns out to be a perfect latitude for copious amounts of snow.