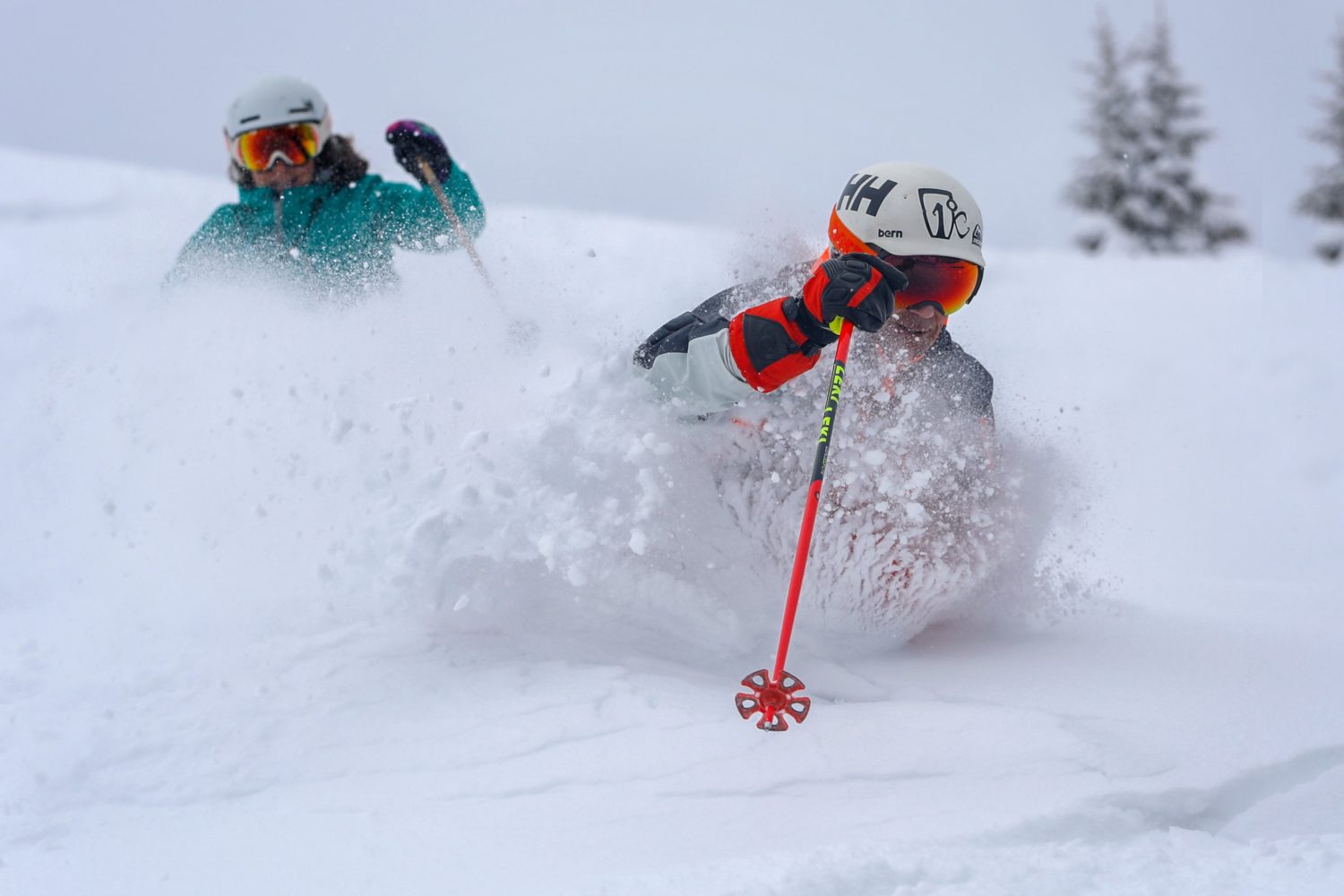 Ski season is open! As usual, skiing in the US attracts snow enthusiasts from all levels and backgrounds. Whether with your family, a group of friends or on a solo trip, there are plenty of reasons to head to the mountains. But which resort should you choose?
Holidu, the booking portal for holiday rentals, decided to study which ski resorts in the US are the most popular according to Google this year.
Click here to view an interactive map and data table ranking the 50 most popular US ski resorts for 2022/23.
= 9. Mount Snow, VT | Avg. 44,000 searches per month
Last but certainly not least is Mount Snow in the Green Mountains, which received an average of 44,000 searches per month in the last year, making it joint 9th most popular. This southern Vermont resort boasts a family-friendly vibe and has plenty of activities for all visitors, regardless of ski ability. It has also been rated as having the best terrain park in the east! So if you enjoy challenging yourself to perform some tricks, Mount Snow is the place for you. What are you waiting for?
= 9. Snowbird, UT | Avg. 44,000 searches per month
Snowbird in Utah has taken the 9th place spot with an average of 44,000 searches per month in the past year. Snowbird is located in the Wasatch Range of the Rocky Mountains near Salt Lake City and offers a wide range of winter activities for the whole family. Snowbird offers everything from classic skiing and snowboarding to more alternative choices like snowmobiling and snowshoeing!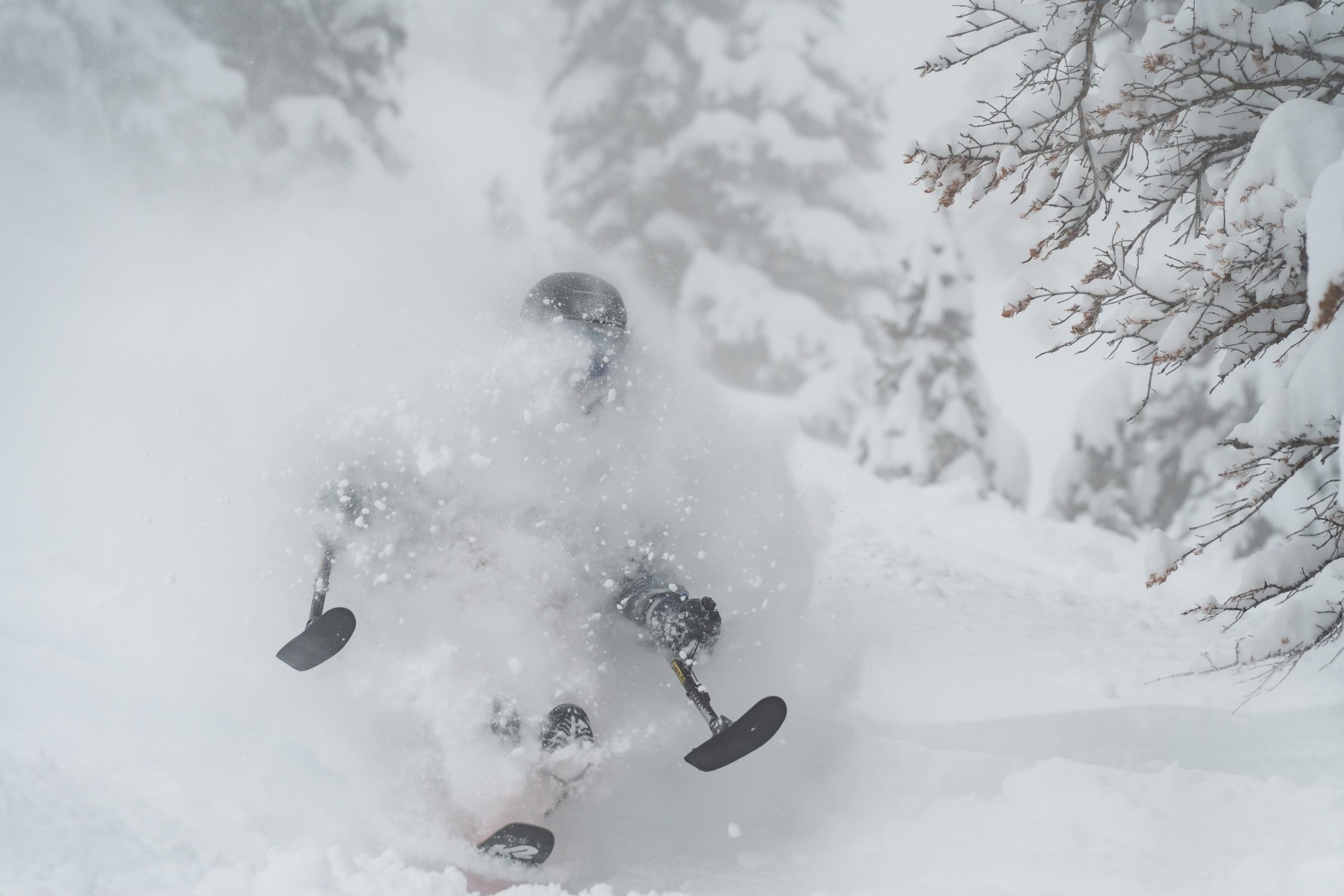 = 7. Heavenly Mountain Resort, CA | Avg. 45,000 searches per month
In joint 7th place, we have Heavenly Mountain Resort, California's largest ski resort. Heavenly spans across the California-Nevada border, offering snowsports enthusiasts over 4,800 skiable acres of terrain. This resort has been open since 1955 and treats visitors to breathtaking views of Lake Tahoe as its backdrop.
= 7. Vail Ski Resort, CO | Avg. 45,000 searches per month 
Next up is Vail Ski Resort in Eagle County, Colorado. This resort can be found at the base of Vail Mountain within White River National Forest and is the third-largest single-mountain ski resort in the US, offering more than 5,200 acres of ski terrain. Its world-renowned skiing is only complimented by its equally impressive offering of shops, restaurants, accommodations, and overall party atmosphere.
6. Big Sky Resort, MT | Avg. 46,000 searches per month
Next, we head to Madison County, Montana, and Big Sky Resort. Big Sky is one of the largest ski resorts in the US based on acreage, and you'll have plenty of powdery slopes to explore when visiting here, as it records more than 400 inches of snow each year! Moreover, Big Sky prides itself on being a mountain village that maintains its charming vibe year-round and has plenty of accommodation and dining options to suit everyone.
5. Hunter Mountain, NY | Avg. 61,000 searches per month
Hunter Mountain in New York is the fifth most popular this year! The resort belongs to Hunter, Greene County, and is approximately three hours northwest of New York City. Hunter is a subsidiary of Colorado-based Vail Resorts, which owns several of the most popular ski resorts on this list. The resort has terrain across three mountains, and one of its best features is its state-of-the-art snowmaking that covers all trails, which has resulted in it being dubbed the "snowmaking capital of the world." Hunter also has quite an even breakdown of beginner, intermediate, and expert trails, meaning ski and snowboarders of all abilities will enjoy a trip to this fantastic resort!
4. Breckenridge Ski Resort, CO | Avg. 67,000 searches per month
The second Colorado ski resort appearing in this ranking is Breckenridge, with an average of 67,000 searches per month. Located at the base of the Rocky Mountains' Tenmile Range, this resort comprises 3,000 acres of terrain, five peaks, and three base areas, making it a ski lovers' playground. One of the best things about this resort is the quaint mountain town it belongs to. Breck attracts visitors from all over the world eager to experience the bustling and lux ski resort life.
3. Palisades Tahoe, CA | Avg. 76,000 searches per month
Heading to California next, Palisades Tahoe secures its position as the third most popular ski resort this year! In Olympic Valley, northwest of Tahoe City in the Sierra Nevada range, Palisades Tahoe is home to 34 lifts and a whopping 6,000 acres of skiable mountain. Palisades Tahoe is no stranger to popularity, often cited as one of North America's best resorts. It is also known as one of the most advanced ski areas, ranking in the top 10% of most-difficult ski resorts in North America thanks to its 59% of trails that are expert-level rated. Beginners and intermediate skiers need not worry, as this resort's massive size means it still has plenty to offer less experienced and confident skiers.
2. Crystal Mountain, WA | Avg. 76,000 searches per month
Crystal Mountain is two hours from Seattle and offers plenty of parking to cater to visitors. This is Washington's largest ski resort and has 11 lifts, 80 named runs, and covers more than 2,600 acres of terrain. The resort welcomes over 400 inches of annual snowfall! If you're lucky, head to Crystal on a clear day; you will be treated to incredible views of the surrounding Cascade Range and the epic Mt. Rainier!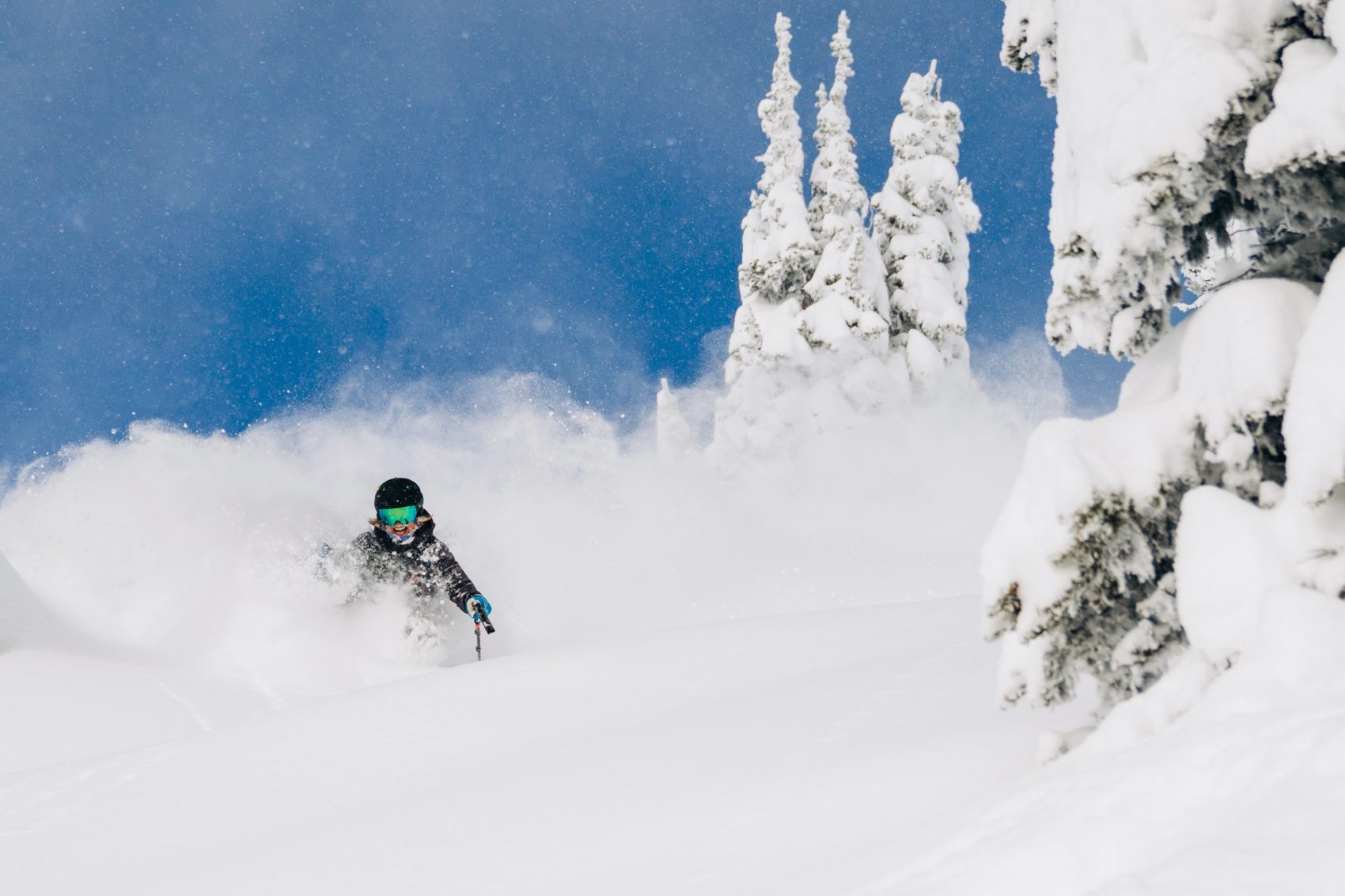 1. Copper Mountain, CO | Avg. 86,000 searches per month
Copper Mountain in Colorado is officially the most popular US ski resort this year. With an impressive 10,000 more searches per month than the second-place resort, Copper Mountain is an outright winner. And rightly so! From its world-class skiing and snowboarding terrain to its charming villages filled with family-friendly activities and accommodation options, it's not hard to see why this is the nation's must-visit resort. This winter 2022/23 season is Copper Mountain's 50th anniversary, and being crowned the most popular resort in the States seems a fitting way to celebrate.