In order of most popular, these were our top five posts of the last seven days:
If you want to receive our top three posts in your inbox every Thursday, sign-up here: SnowBrains Weekly Top 3 Posts Email Sign-Up
View this post on Instagram
HOLY POW!
The above video was shot yesterday, Sunday, October 23rd, 2022, in Montana and sent to us by Colton Ellingson.
For the full post: [VIDEO] Snorkel Deep Powder Skiing in Montana Yesterday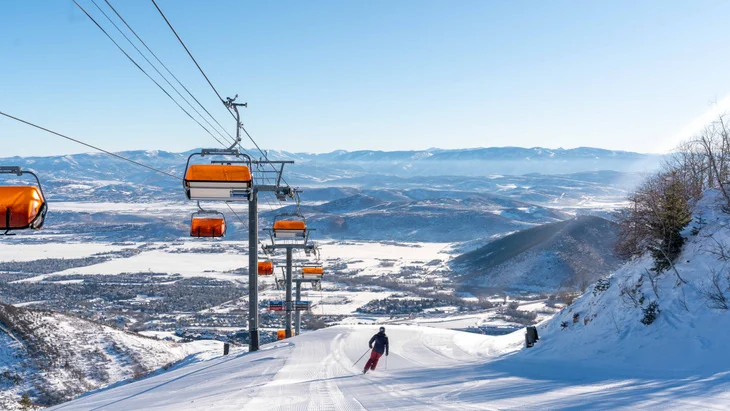 Park City Mountain Resort (PCMR) in Utah is one of the most well-known resorts in the country, and for good reason. It has a massive 7,300+ acres of terrain, a vertical rise of 3,226 feet, and is located just 32 miles from Salt Lake City. The resort also averages over 350 inches of the "best snow on earth" and has a summit elevation of over 10,000 feet. The town of Park City has fantastic amenities and world-class restaurants. Family-friendly services are plenty, and there is a bustling nightlife.
For the full article: A Deeper Dive Into Why Park City Mountain Resort, UT, Fell So Far in This Year's Annual Resort Guide
Rarely in snowboarding is a brand as iconic and as widely loved as Forum. The brand was founded in 1996 by pro rider Peter Line and the Four Star Distribution company. Known for its unconventional marketing, product development, and overall influence on the industry, Forum was a snowboarding powerhouse in the 1990s and early 2000s. Ran for riders by riders, Forum revitalized the snowboard market and challenged companies to re-evaluate their strategy. They were provocative and trendsetting all while moving the needle on what was possible in the snowboard world.
For the full article: Forum Forever? Forum Snowboards is Back, Again—But For Real This Time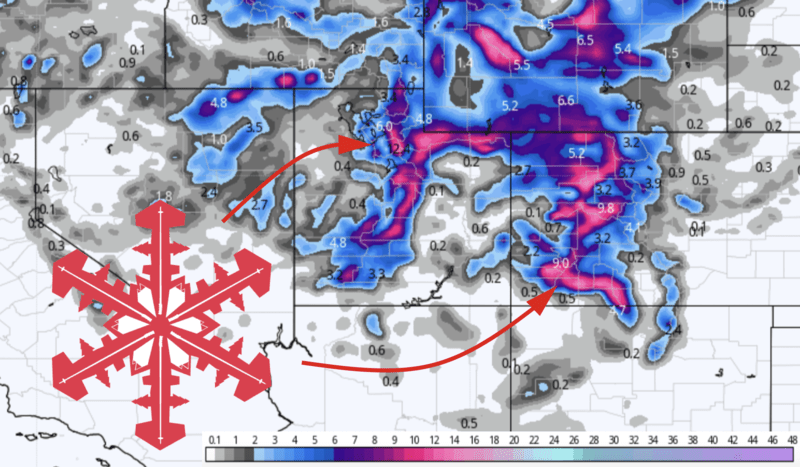 After a pretty mild start to fall, the peaks of Utah and Colorado will see some appreciable snow this weekend. A sufficiently cold airmass will mean resorts see pretty much all snow from this storm — great news as mountains start to gear up for winter operations
For the full forecast: SnowBrains Forecast: Utah Buried, Colorado Gets Leftovers This Weekend
Report from Sunday and Monday 23/24th October 2022 at Alta Ski Area, UT, and written by The Daily POW
It's been a long warm end to the summer in Utah. We haven't seen much rain and it remained in the 80s well into October. But the switch was hit, and winter has arrived. Yesterday, Sunday, the first storm of the season continued to rage well into the evening. We hiked to Thirds via Gunsight around 2 pm while the wind and snow persisted. A loaded mini-ridge started fracturing so we 1-at-a-timed it across and still set off a small slide that moved at least 100 feet downslope. We weren't feeling great about things at this point but there wasn't a ton of snow and it was fracturing only ~4 inches deep so we felt OK enough to ski down the main slope along the skier's right trees that we always ski.
Full post here: [VIDEO] The Daily POW | Skiing Alta, UT's, First Dump of the 2022/23 Season
Top Social Posts of the Week
On Facebook, this was our most engaging post of the week. Head over and join the conversation:
Over on Instagram, this was our most popular post of the week.
View this post on Instagram
And on YouTube, this was our most-watched video:
If you want to receive our top three posts in your inbox every Thursday, sign-up here: SnowBrains Weekly Top 3 Posts Email Sign-Up