In order of most popular, these were our top five posts of the last seven days:
If you want to receive our top three posts in your inbox every Thursday, sign-up here: SnowBrains Weekly Top 3 Posts Email Sign-Up
We recently reached out to our loyal readers to ask the question, "What are your favorite independently owned mom-and-pop ski areas?" Here's a list of the top responses. Thank you, and we hope you enjoy reading.
Properly described as "a unique mountain experience," Silverton operates unlike any other ski resort in the U.S. Silverton Mountain has been owned and operated by Aaron and Jenny Brill since January 19, 2002, when they bought a chairlift from Mammoth Mountain and opened for business. Known for its uber steeps, this mountain is undoubtedly geared towards experts. And with its incredible access to backcountry options including both hiking and Heli-ski options, the potential tilts toward limitless.
To read the full list: The 9 Best Independently Owned U.S. 'Mom-and-Pop' Ski Resorts, According to SnowBrains Readers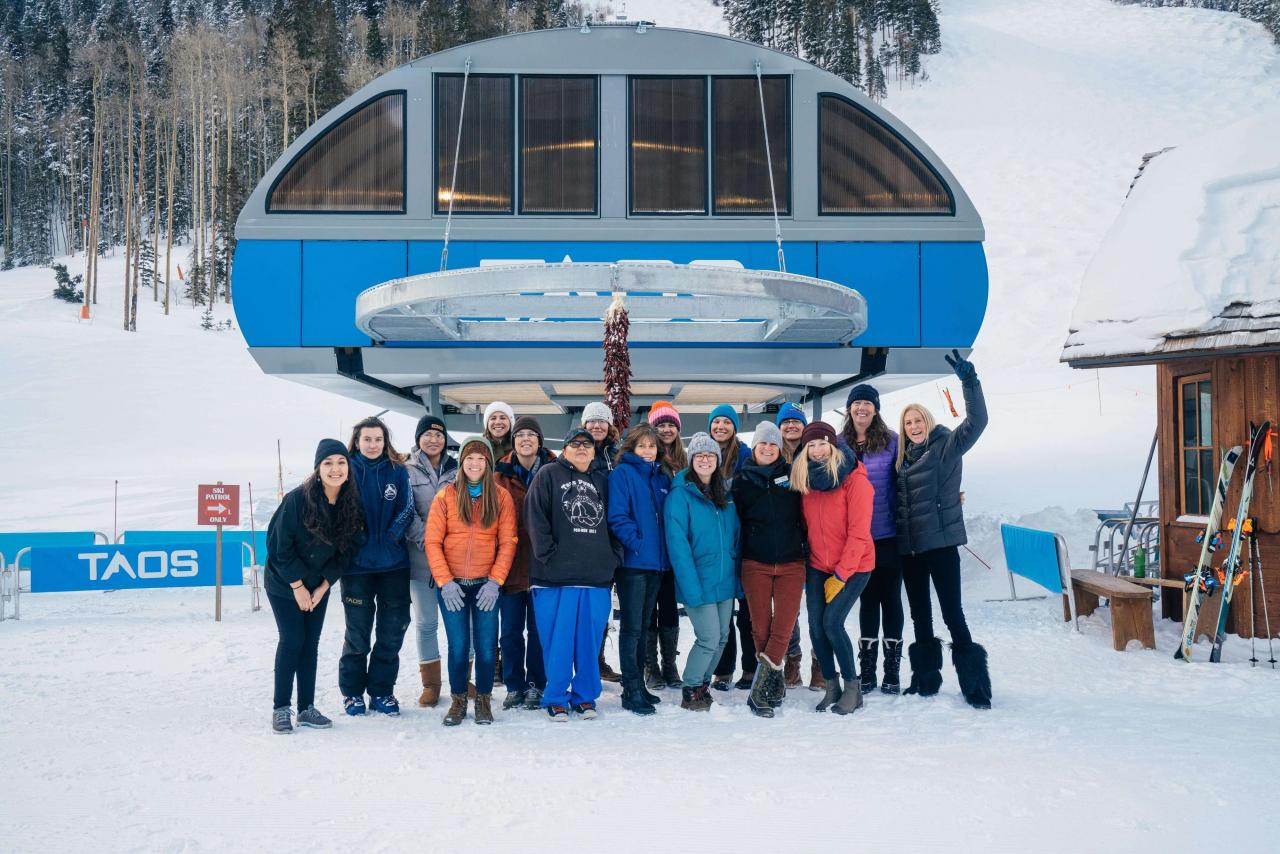 Working a ski season is getting harder and harder. Skyrocketing rents, student debts, and wages that don't keep up with inflation are driving the next generation of seasonal employees away.
Vanlife, surf life and monotonous everyday life replace ski resort life.
To read the full post: Resort Worker Tinder Is Here | New Website Aims to Simplify Doing a Ski Season
OFFICIAL Snowfall Forecast 2022 – 2023 – Direct Weather Channel
In today's video, we present our Snowfall Forecast 2022 – 2023, we will go over the average annual snowfall for the United States alongside our Compared to Normal Snowfall Anomalies Forecast featured in our winter forecast.
For the full forecast: [VIDEO] Direct Weather Official Forecast: How Much Snow to Expect in 2022/23
Guess what? It will snow this winter, I can promise you that. Yay! But what we all want to know is, how much and where? Well, the Old Farmer's Almanac (not to be confused with the Farmer's Almanac) has just released its long-range winter weather forecast for the 2022/23 season. For over 230 years, the Almanac has been helping readers to prepare for winter's worst with its 80 percent–accurate weather forecasts.
Full forecast here: Old Farmer's Almanac 2022/23 Winter Forecast: A Winter of 2 Halves…
Who doesn't like to think about winter and snow when it's 100ºF outside? 
Direct Weather has just released its winter prediction for the 2022-23 season. In the video precipitation and temperature predictions are discussed along with polar vortexes, arctic fronts, and overall snowfall along with regions that may be drier and warmer than the historical normal.
For the full forecast, check out the article: Direct Weather Releases Full 2022-23 Winter Forecast
Top Social Posts of the Week
On Facebook, this was our most engaging post of the week. Head over and join the conversation:
Over on Instagram, this was our most popular post of the week.
View this post on Instagram
And on YouTube, this was our most watched video:
If you want to receive our top three posts in your inbox every Thursday, sign-up here: SnowBrains Weekly Top 3 Posts Email Sign-Up