Brought to you by Toyota
There's a reason a Toyota can be found around any corner in most mountain towns. They have the reputation of being the most reliable vehicle on the market. As skiers, there's much preparation for a day in the mountains. Many factors go into preparing for a successful ski day, like getting gear together, packing snacks, ensuring your equipment is shred-ready, and planning for varying conditions. It would help if you didn't have to think twice about whether or not your vehicle is tough enough to get you there. 
Mother nature is unpredictable; weather in the mountains changes fast. Roads can be dry as a bone one minute and a complete ice skating rink the next. Every skier needs a tough, hardy, and reliable vehicle. One they can trust will tackle ever-changing conditions on mountain adventures. Toyota has you covered.
For years Toyota has been trusted by loyal customers in search of durable and dependable vehicles that can handle anything the mountains throw their way. Toyota engineers their vehicles to spend less time in the shop and more time taking you to your next adventure. New releases perfectly blend reliable, generational characteristics and upgraded modern features that enhance user experience. They're vehicles that are ready to work when you need them to. 
Toyota isn't interested in rushing the production of its vehicles. They remain reliable because each generation is designed and engineered to perfection before entering production. As a result, Toyotas last for years and years through adventure after adventure. This standard of reliability keeps customers loyal, whether they've been Toyota owners from day one or new buyers investing in a vehicle that will last forever. Just ask any person driving a Toyota. Chances are it's not their last. 
As a long-time Toyota owner, I can attest that they produce reliable vehicles for the long haul. It's not often an almost 30-year-old truck runs just as well as a brand-new one. Yet my 1997 Tacoma runs like new. Buying a Toyota is an investment. You're investing in a durable vehicle that will last for years. Fewer visits to the shop (besides standard maintenance) and a higher resale value than other vehicles makes Toyotas a great investment.
The 2024 release features a well-versed lineup of SUVs and trucks. Toyota has a ride for everyone. A trustworthy family hauler like the Sequoia is the largest vehicle in the fleet. It's perfect for family road trips to your favorite resort or lugging your kids to and from the mountain for ski races and practices. There's no doubt this beast can conquer anything thrown its way.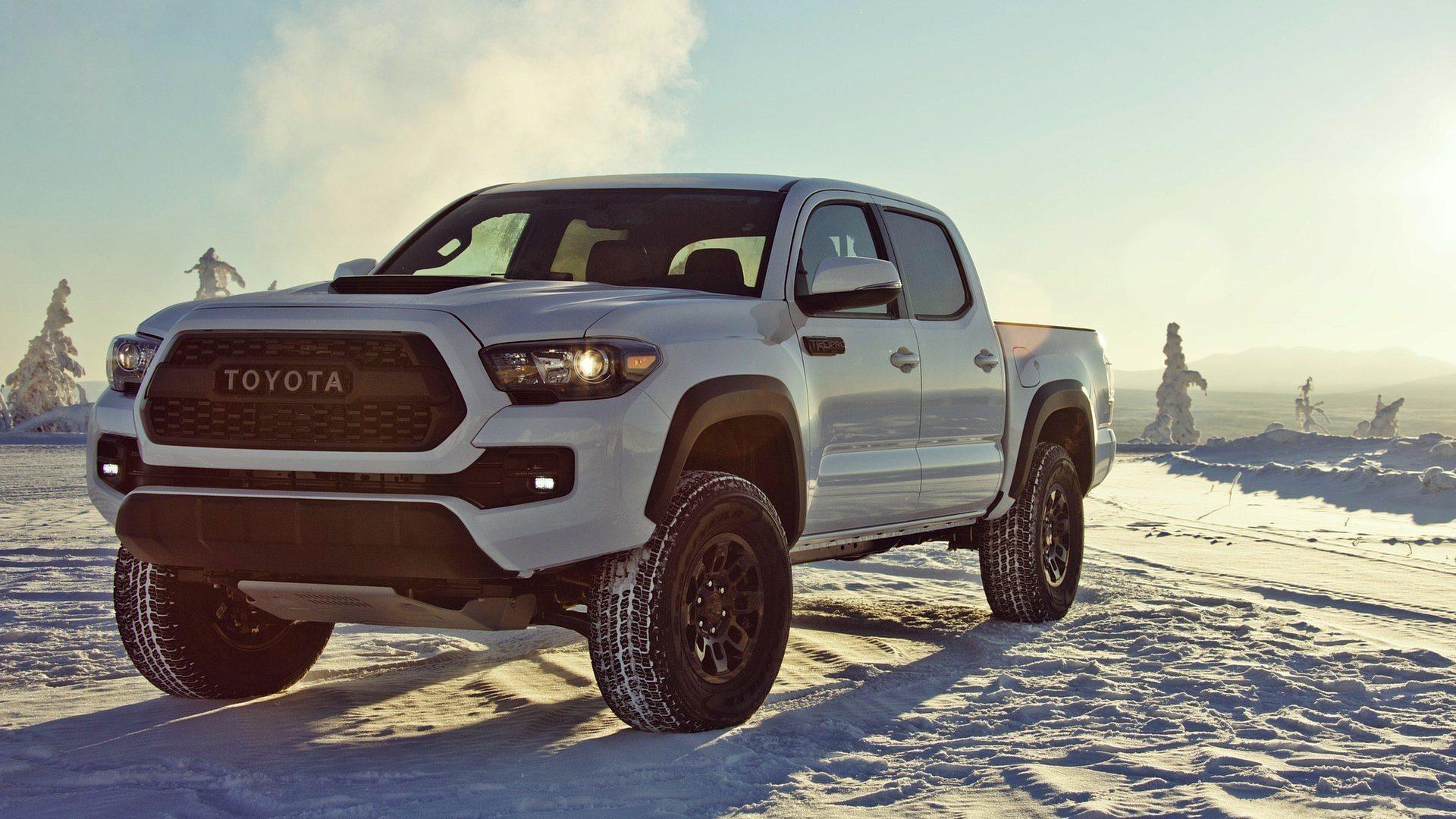 Even after many generations of this dependable, lightweight pick-up, the Tacoma remains a classic. It features all the benefits of a truck while remaining nimble and versatile, making it easy to drive to the mountains or just around town. It's a midsized workhorse that confidently charges through snowy and icy conditions. You will never be left second-guessing its capabilities. 
The RAV4 is a great candidate for weekend warriors looking for a hardy little SUV. It's tiny but mighty, perfect for zipping around town and tackling trails to get you to any trailhead or resort. It's versatile enough for city commutes and resilient enough to take on mountain passes.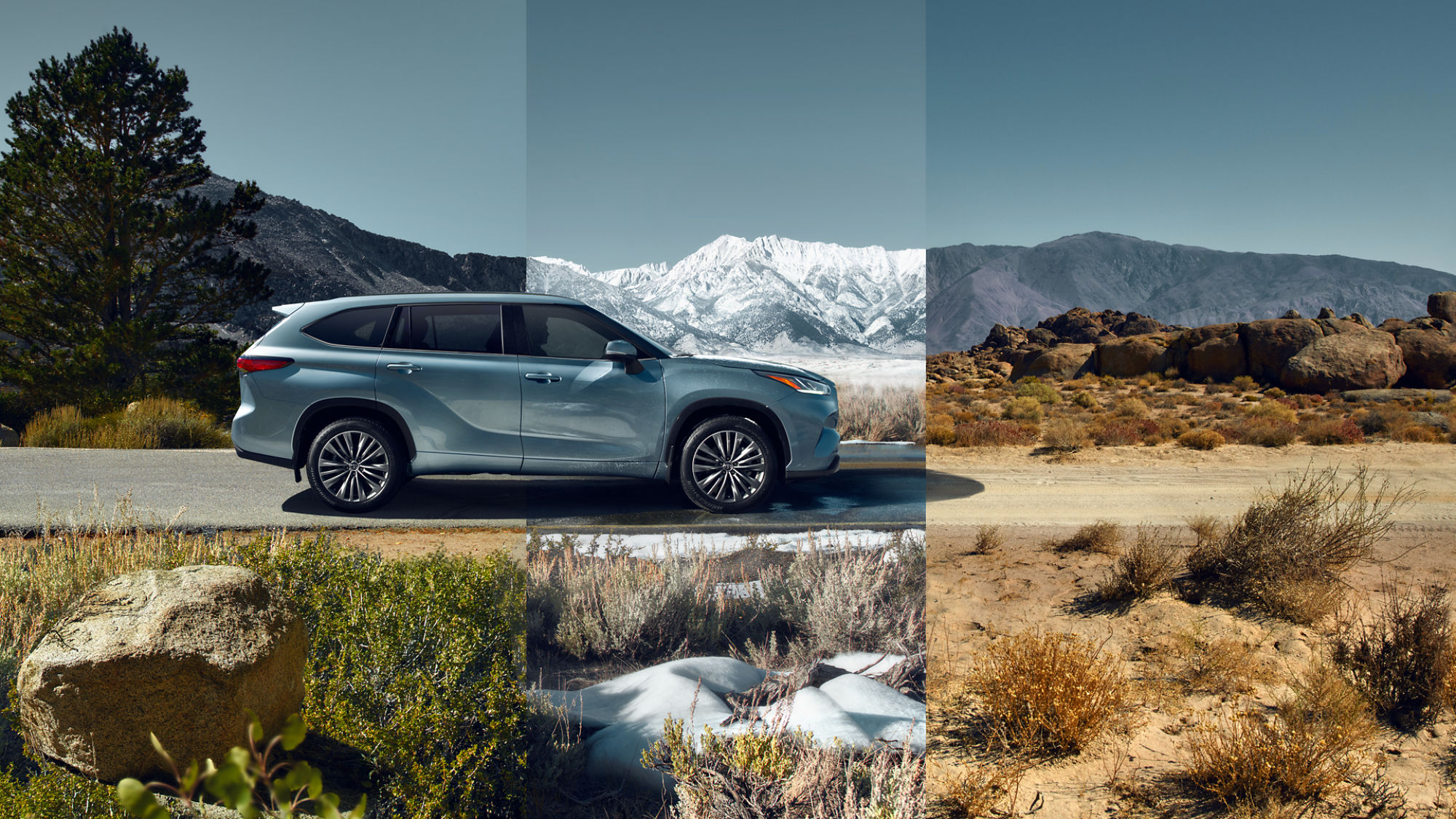 The Highlander has all the benefits of an SUV and looks good getting you to your destination. The Highlander will efficiently get you to and from the mountains in style thanks to an all-new turbo powertrain. Comfortably load up the gang for your next ski day with three rows of seating. Pack the back full with all your gear and head off to your next adventure.
Ideal for any skiing adventures, Toyotas can handle it all, from long stretches of highway on road trips to tackling 4×4 roads while reaching your favorite touring zone. They flourish both on and off the road.