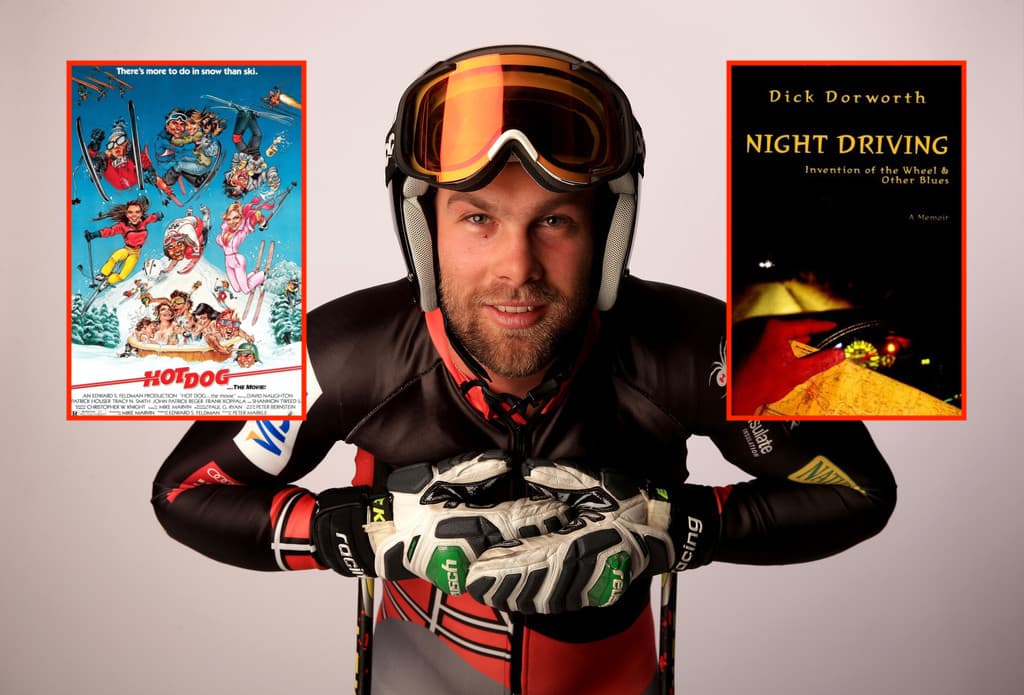 It's always fascinating to learn the habits and interests that drive the world's most successful people. What makes them tick, how they work out, their morning routines, and what they read. On the latest SnowBrains Podcast, badass World Cup skier Travis Ganong shared with us his favorite book and favorite ski movie.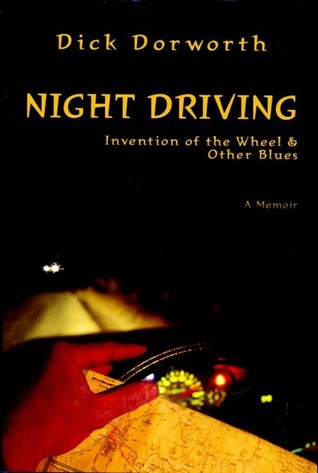 There's a really good book by Dick Dorworth called Night Driving. It's a story of him driving around the western US from ski area to ski area at night, and the things that happen in the desert in the middle of the night, cruising around the mountain west. If you're a diehard skier and you love the US west it's a must read. It's a really good book.

– Travis Ganong
Dick has blended a lifelong commitment to writing, writing as a calling, not just a job, fiercely personal writing, with a parallel life of mountain adventures: Skiing, ski racing, speed skiing, rock climbing, and mountaineering, writes Goodreads. To date, Dorworth has published three books, Night Driving, The Perfect Turn, and most recently, The Straight Course, a memoir of speed skiing in the 60s.
Night Driving, the Invention of the Wheel & Other Blues, is an action-packed memoir and meditation on a life in perpetual motion, across the West, down the length of South America. Driving as discovery of self and the world. Dorworth goes beyond the open road as metaphor and treats it as a grand stage for energetic.
First published as a special edition of Mountain Gazette, Night Driving appeared in book form published by First Ascent Press in 2007. Already a cult classic, Night Driving will soon be reissued in a new edition, both in paperback and as an eBook, by Western Eye Press.
I've never heard of this book, but I just ordered it on Amazon.
Favorite ski movie: Hot Dog
"My all time, favorite ski movie is Hot Dog, the movie. It's a classic Hollywood kind of ski film. It's not your traditional ski movie… (it's a soft porn man – Miles)… it is a little bit, yes, I saw some boobs when I was a kid!

It's cool, because it's based here on the north shore of Lake Tahoe and at Squaw Valley, and it pits the Europeans against the local hot doggers, the California boys, and it's really similar to what we actually do on the World Cup. We're the underdogs here in the US and we travel over to Europe and all the funny little subtleties you have from Hot Dog are pretty accurate when it comes to the Germans, the Austrians and the Swiss. It's a good movie, it's fun…"

– Travis Ganong
The film stars Patrick Houser as Harkin Banks, a young and ambitious freestyle skier from Idaho who is determined to prove himself in a freestyle skiing competition at Squaw Valley. Along the way, he teams with a pack of fun-loving incorrigibles who called themselves the "Rat Pack" (whose leader, Dan O'Callahan, is played by David Naughton), picks up an Austrian nemesis named Rudi (John Patrick Reger), and enters a love triangle with a pair of blondes, a young woman named Sunny (Tracy N. Smith) and the more mature Sylvia Fonda (played by 1982 Playboy Playmate of the Year Shannon Tweedin just her second major film role). The movie ends with an extended race scene; all of the characters take part in a "Chinese Downhill" race to determine the real champion of the competition.