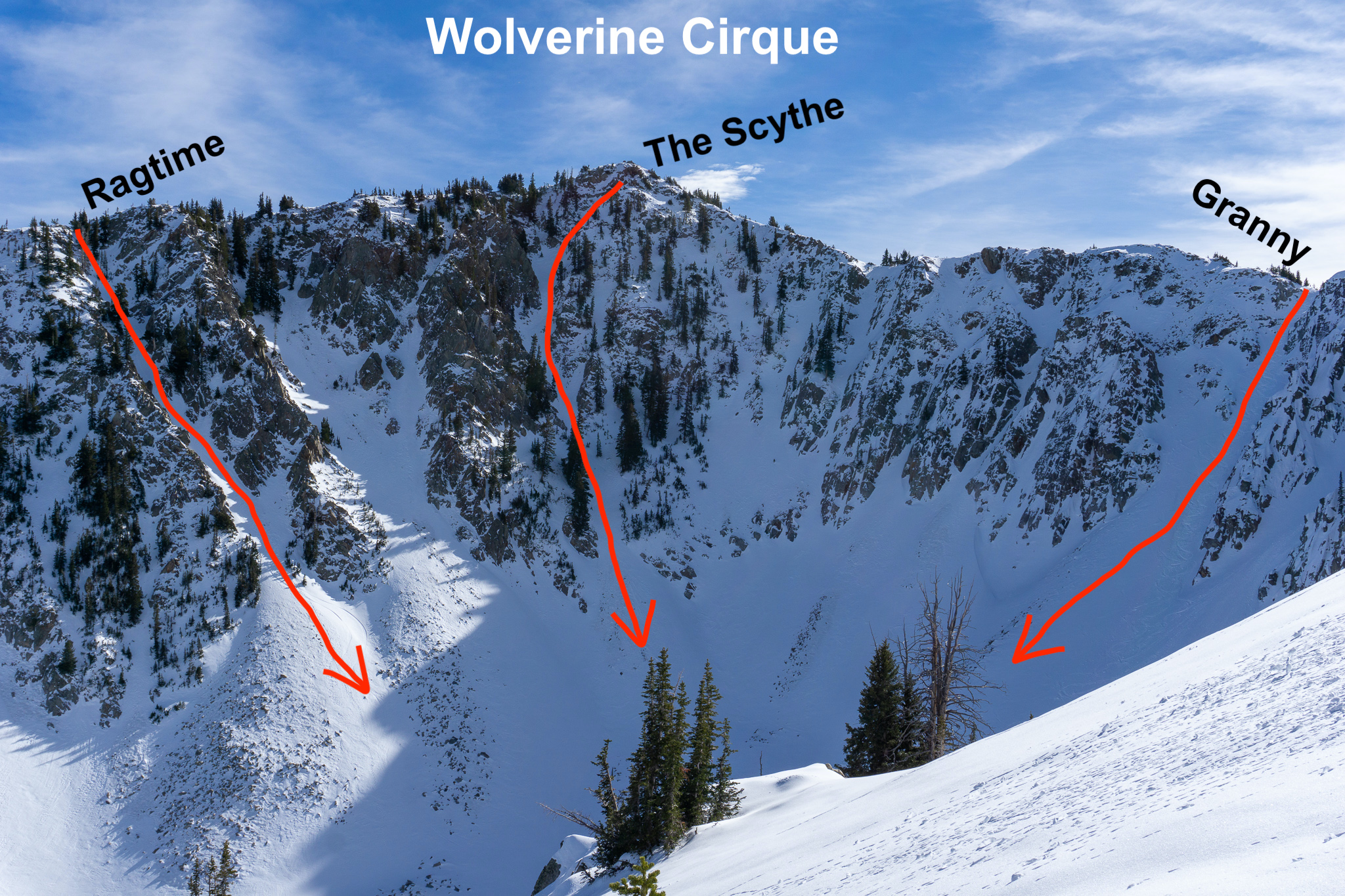 Report from November 15, 2021
Yesterday, we couldn't figure out where in Wasatch we'd find good snow.
So, we decided to go for Wolverine Cirque considering it's got some north-facing snow and it isn't very popular when Alta isn't open (you can get here easily from Alta Ski Area).
We didn't see a single other human being the entire day.
I was pretty exhausted from the previous 2-weeks of backcountry skiing, but once I got onto the rim of Wolverine, I saw all the fun chutes and I perked remarkably.
Suddenly, I was yelling to Martin that we should ski 3 chutes.
"We'll ski down Granny's, boot up and ski down The Scythe, then boot up and ski down Ragtime!"
We had hoped for good snow, but deep down, we knew it was going to be crap…
Wolverine Cirque  – Big Cottonwood Canyon, UT Details:
Summit (Mount Wolverine):  10,795′
Car:  8,750′
Vertical From Car:  2,400′ (skied 3 chutes)
Vertical skied:  2,400′
Max Pitch:  38º Granny's, 41º The Scythe, 35º Ragtime
Avg Pitch: ??
Aspect: North – Granny's, West – The Scythe, West – Ragtime
Distance:  5-miles round trip
Time From Car to Summit:  2 hours until we dropped into our 1st chute of the day: Granny's
Car to Car Time:  5 hours 
Recommended Equipment:  skins (we recommend bringing boot crampons & ice ax as precautionary measures in this zone at all times)
The Scythe
Ragtime Chute
Granny Chute
Martin & I met up in the Grizzly Gultch parking lot at 10 am.
It was about 60ºF and sunny – weirdly hot for this time of year in the Wasatch…
Martin knew the way and we cruised up the road, through the houses, up the gully, and finally along the ridgeline.
The views up high of Mt. Superior, Alta, Brighton, and Wolverine Cirque were ravishing.
Only Granny's had been skied in the north-facing zone of Wolverine, but we decided to play it safe and ski down Granny's anyway considering we didn't know what the snow was like and we couldn't be 100% sure the other chutes went or not.
Granny Chute skied poorly.
Sometimes supportable, sometimes breakable crusts, with deeply rutted old ski tracks and side-slips.
Once down the choke of the chute, we escaped skier's right and found some fun supportable crust and ripped down to the base of The Scythe.
Booting up the Scythe was a chore. 
The breakable crust would send our boots down into the gaps in the rocks below.
There's still not much snowpack out there…
We cussed and wallowed our way up the chute and stopped about 20-vertical-feet from topping out due to low snow and rotten snow.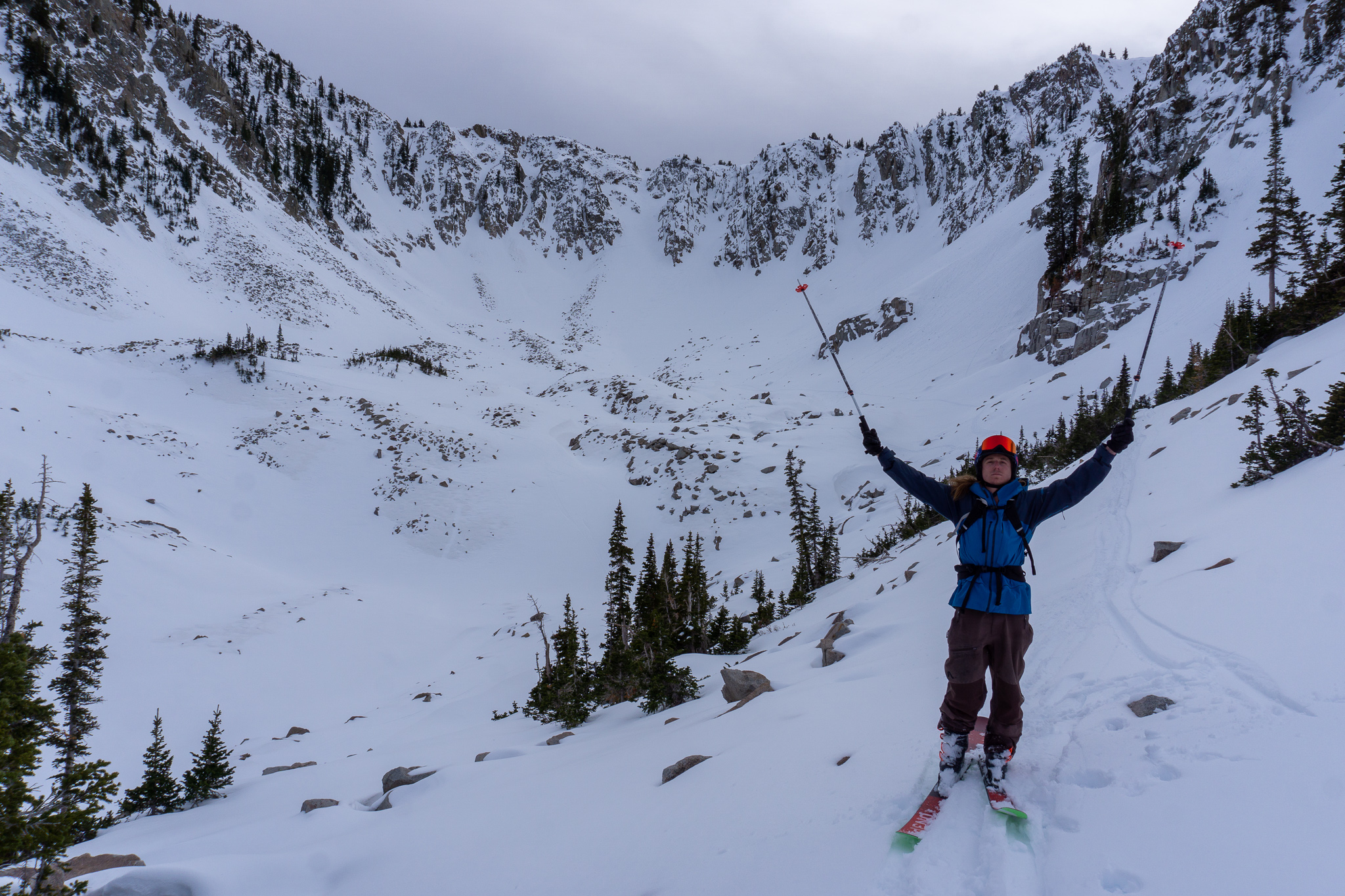 The ski down was pretty great considering.
The crust mostly supported us and we carefully slide-turned our way down.
Next up was Ragtime and thankfully, there was a bootpack in the sun.
We cruised up this Ragtime in no time as the bootpack was solid and well placed.
The 2 humans who skied this before us had it in pretty good snow judging by their big, flowing turns.
I decided I'd turn like that, too.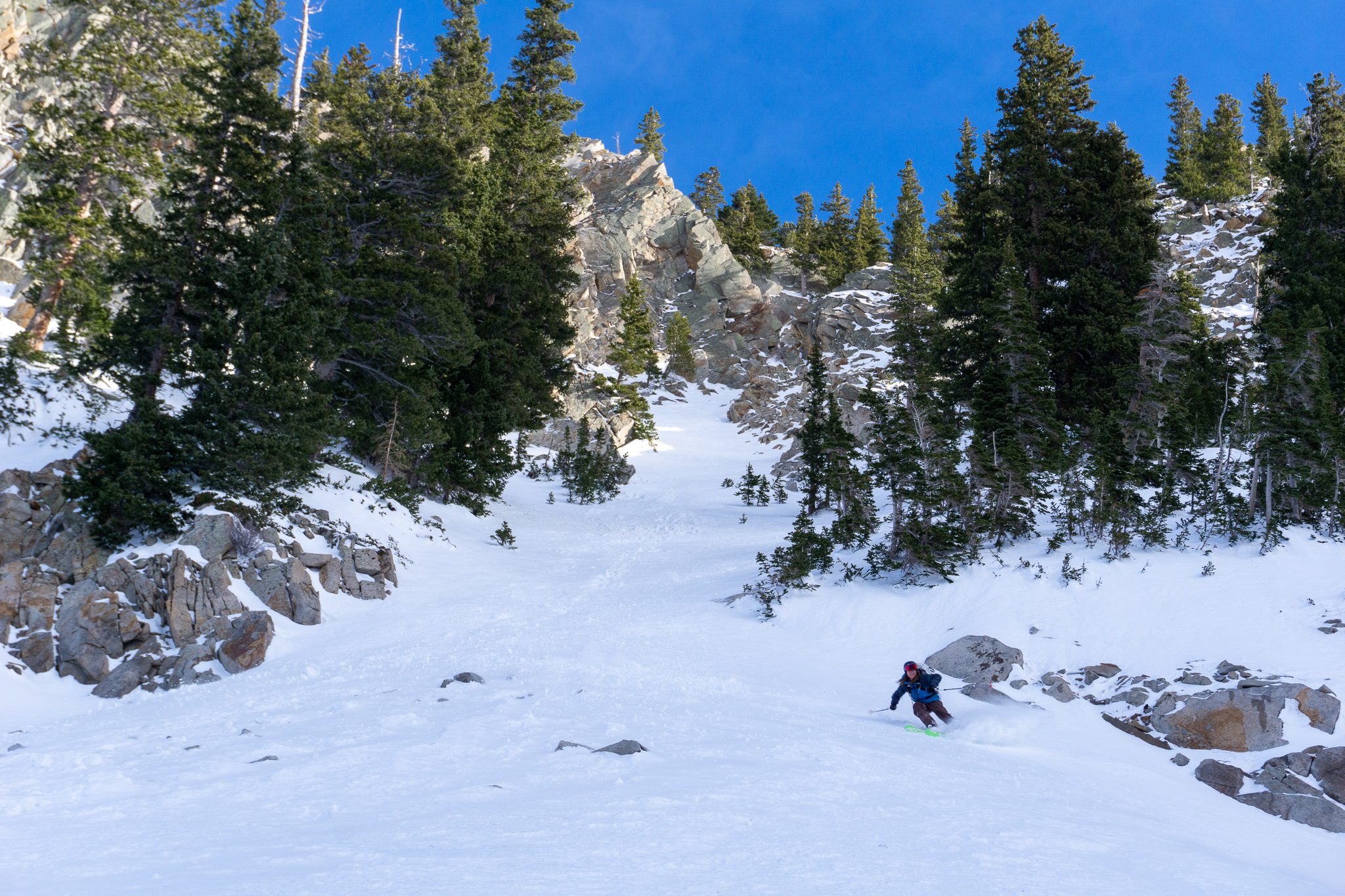 After 1 turn, I realized that was a bad idea and had to shut it down and carefully slide turns on the crust down to the apron.
Back in the bottom of the cirque for the 3rd time, we were exultant.
The snow was crap, but we'd had a blast and it all felt like damn good training for the big snow season to come.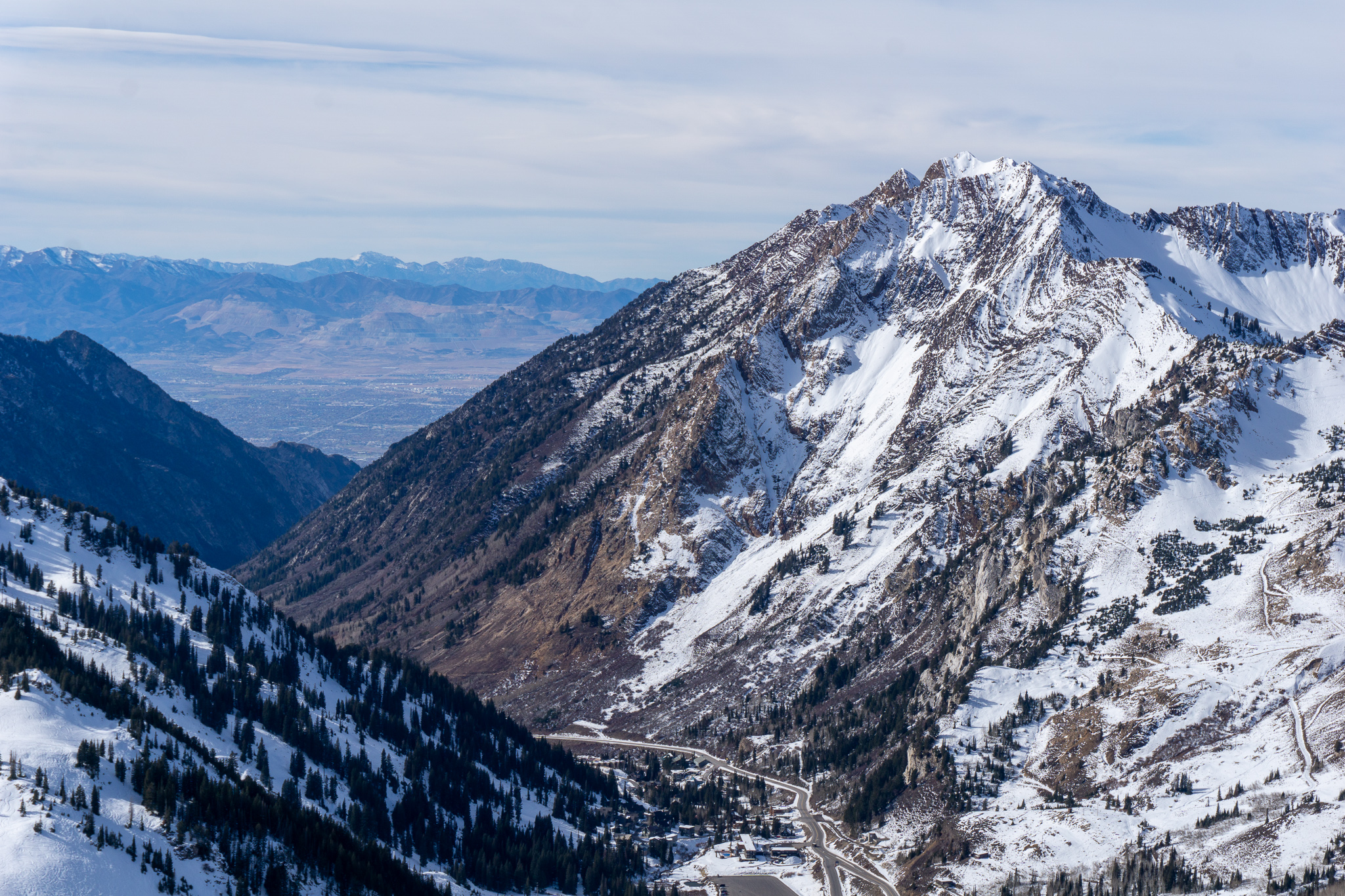 We slogged up and out of Wolverine Cirque and were surprised with the quality of the snow on the ski out.
Mini pow on horrible crusts allowed for some surfy turns here and there and we were easily able to ski right back to the car.
It had been a year or two since I had been in Wolverine and it was a great time reacquainting with the place and remembering how fun it can be when you have it to yourself.
Recent Trip Reports:
Photos in Chronological Oder: