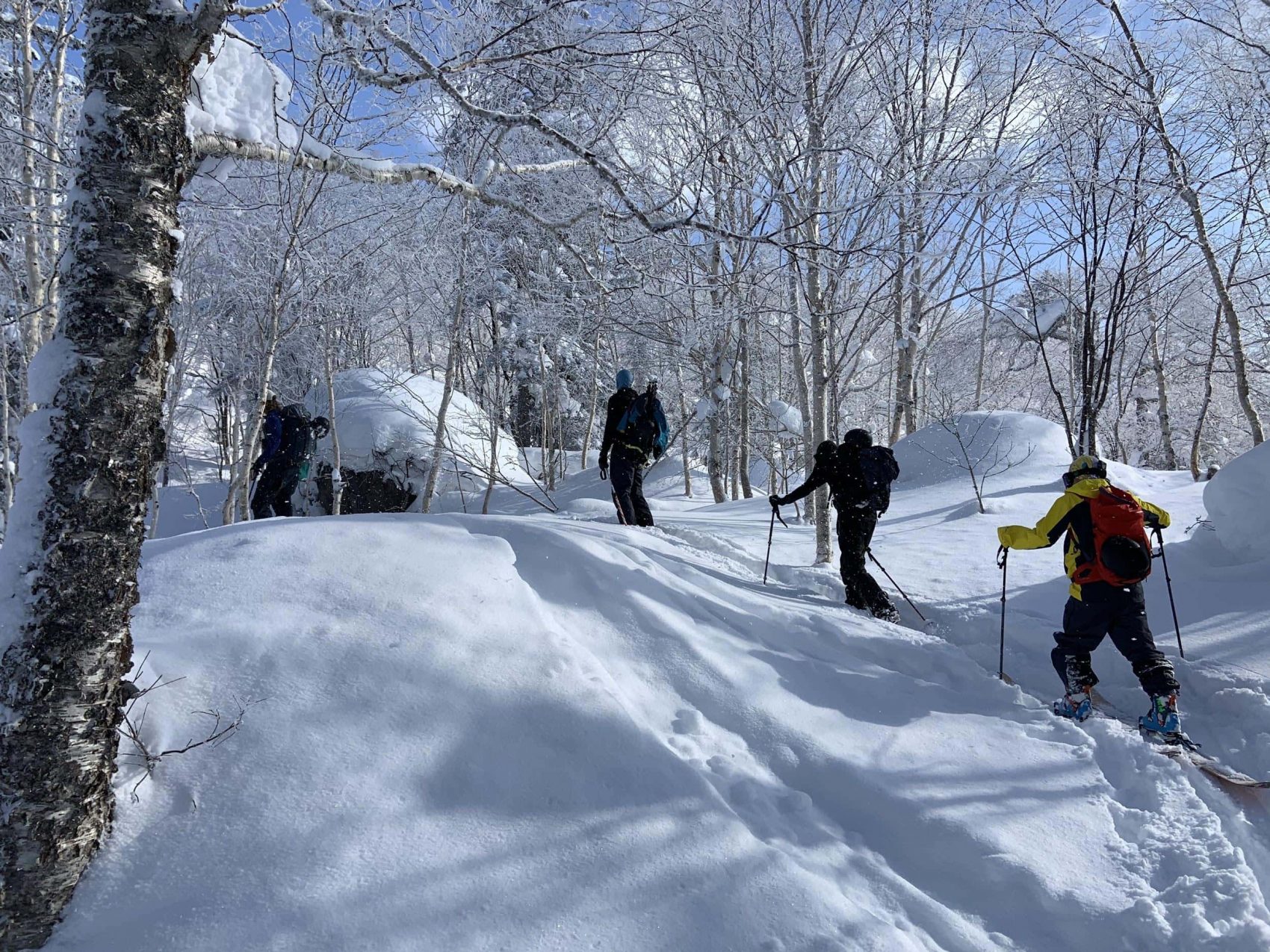 Last winter we had the chance to explore Hokkaido, Japan with SnowLocals. Our goal was to film and shoot photos for Buff and Dragon, all while hunting for the deepest snow the north island could offer. The crew was composed of myself, Charlie Cohn, Jake Cohn, Andrew Strain, and George Knowles. Even in a low snow year, we knew we could manage some of the deepest snow because SnowLocals knows Japan like the back of their hand.
We all had a long day of travel from the US and Canada and convened in a Sapporo hotel for the night. The next morning, we proceeded to pile into an infamous Japanese van and head East- making sure to stop and grab every Japanese snack and candy for the trip. Asahidake was the first stop on our Hokkaido tour.
Asahidake is known for being the tallest mountain and active volcano on the north island of Hokkaido.  As we arrived at the Asahidake Ropeway, we got kitted out in our Buff and Dragon gear and made our way to the top of the tram. We prepared for our skin up the volcano, in hopes of getting footage in front of the fumaroles that are constantly spitting out steam and volcanic gas. Unfortunately, we were met with low visibility and could only see the fumaroles if we were a few feet in front of them. So we decided to play the waiting game. After 30 minutes of touring around the area, the fog decided to intermittently clear, giving us a few windows to capture the other-worldly fumaroles.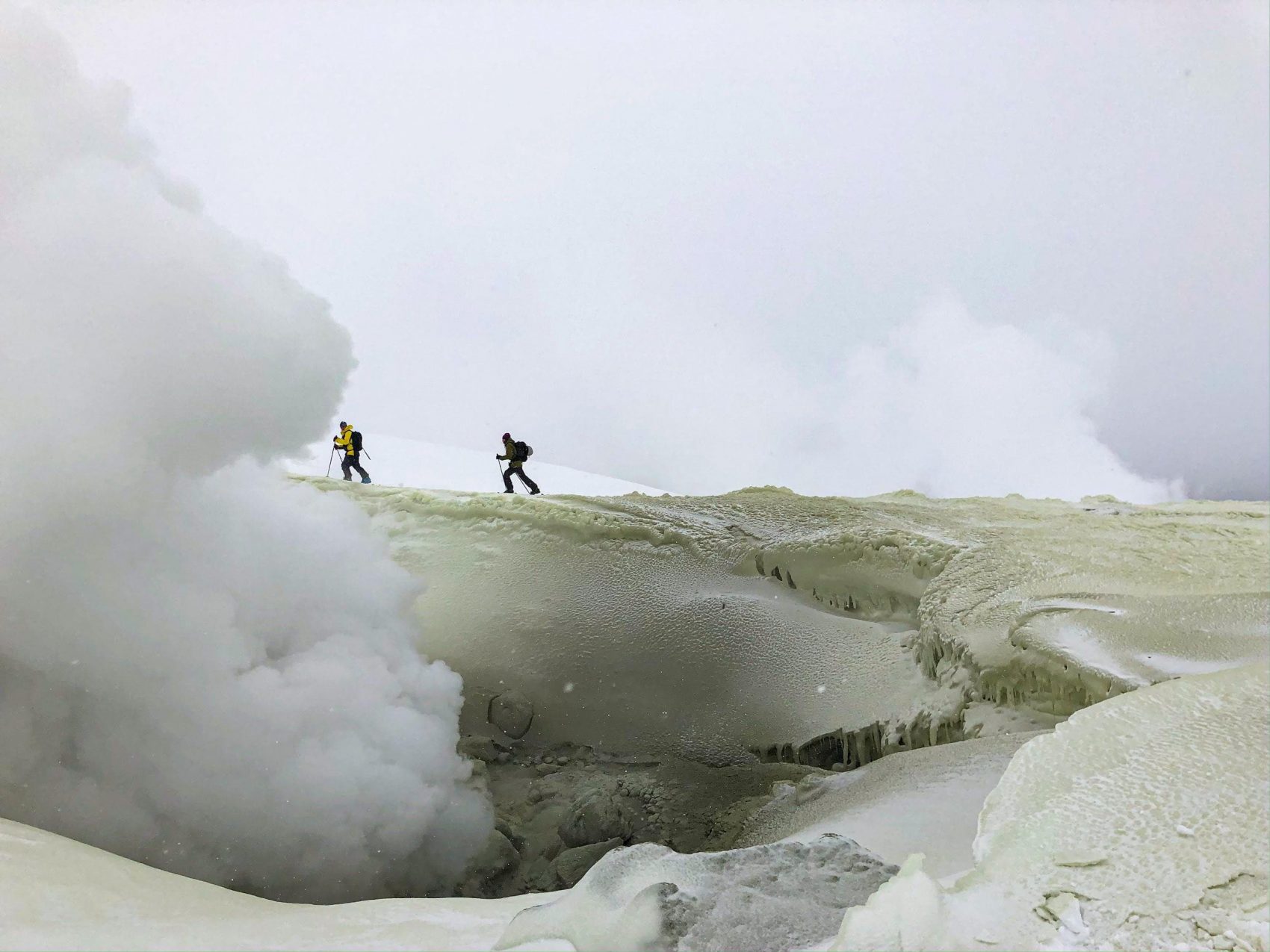 We spent our first couple days roaming around the steam vents and milking photos in some very underwhelming Asahidake sidecountry. We were lacking visibility and the deep Japanese powder we were accustomed to seeing every year, making us a little skeptical for the remaining days of our photoshoot. On the third day, Japan finally delivered the snow we had been wishing for and that we knew Japan could deliver. Still at the ropeway, monster snowflakes started appearing and soon were dumping around us – we knew it was on. We traversed until we couldn't traverse and we got to the zone we had been dreaming of, filled with perfect hallways between those dreamy Japanese birch trees, and all the dry, blower powder we had yet to experience.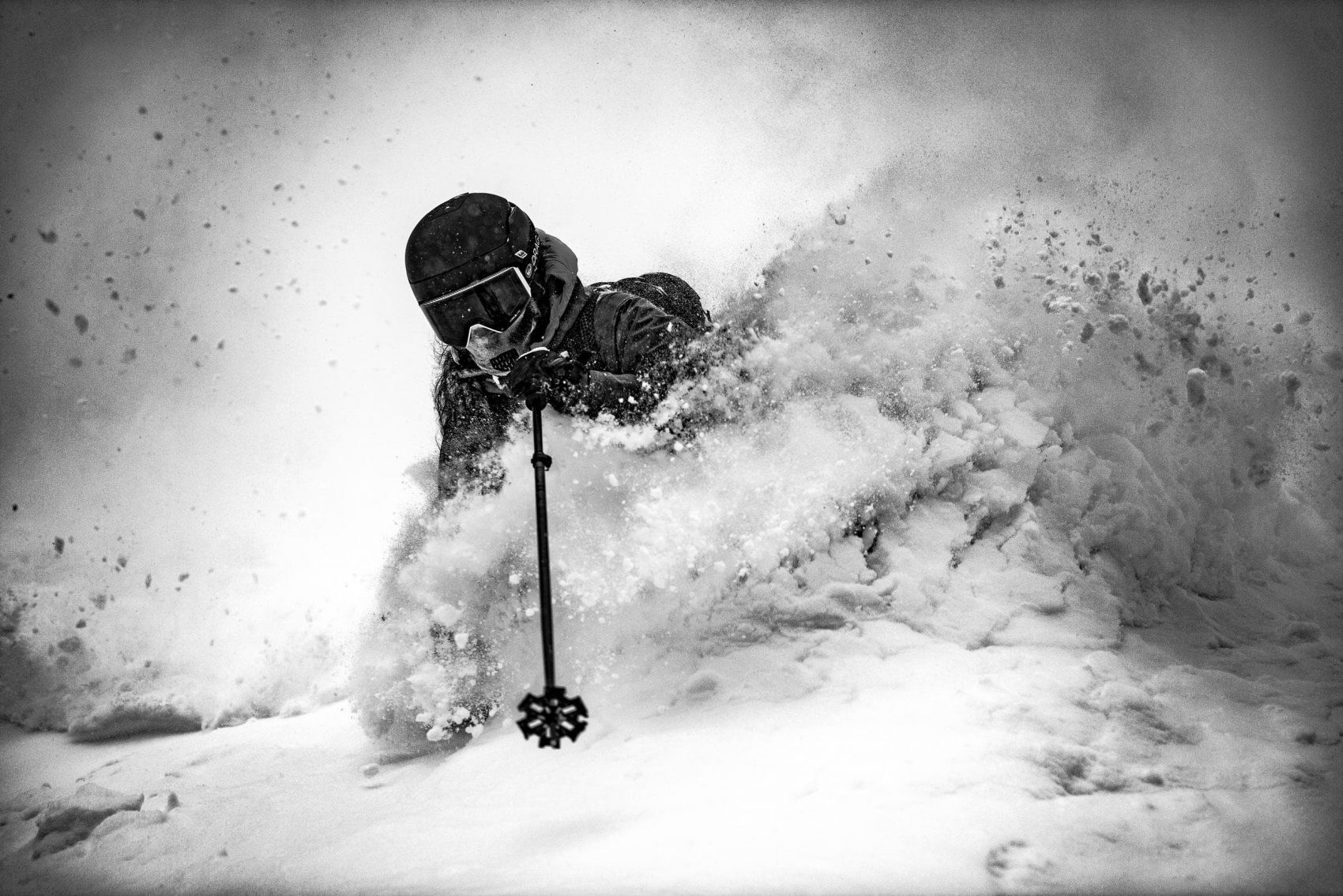 Jake and Charlie wasted no time picking their lines and yelling vague directions into the trees below for Strain and George to point their cameras their way.  After the initial frenzy, it was my turn. The photographer, Strain (@andrewstrain), yelled to me that there was a branch sticking out that might trip me up on my turn, but mostly I heard his assurances that I would probably be fine. From my perch above Strain and George, the filmer (@goodiepocket), I knew that I had to make a quick couple of turns, but couldn't exactly see where those turns had to happen. Plus, my focus was on that one turn where the cameras would be pointed, and Strain's "tripper stick" (as it was called) was an afterthought. Going into the zone with the crew's guidance I turned for the camera but was not fast enough to bring my skis past the branch that might trip me up. I ricocheted from the branch into the next tree and down a rock chute. I popped up to the shouts of everyone asking if I was okay and shockingly, I was (minus a few scrapes on my jacket, helmet, and pride). The day continued and I was relieved that my worst-case-scenario tumble didn't cut our powder skiing time short. Back in our cozy rented house and huddled around the central propane heater, the video of my head-first human pinball experience and the captured commentary from the boys provided just the right amount of laughter and entertainment to cement this day and this video clip as a highlight from our time at Asahidake.
New day, new zone. Starting further south of the ropeway, we parked by a house that had no less than 10 feet of snow piled up on the roof. We marveled at the strength of the roof, concluded any roof-alanche would not crush our van, and then climbed up from the road and managed to wander through some Asahidake backcountry until we came across a powder skiing cornucopia. Everywhere you looked there were pillows, open alleys, and most importantly the Japanese powder we had gotten a taste for. The abundance of everything that we dream of, everything we fly to Japan for, sparked palpable energy in this new area. Everyone was hustling to the next spot to get the perfect photo or video shot (not to mention this hustle helped to offset the frigid temps of minus double digits). We spent the next two days returning to this zone and staying from morning until dark- going, going, going- with a sushi triangle snack break in between.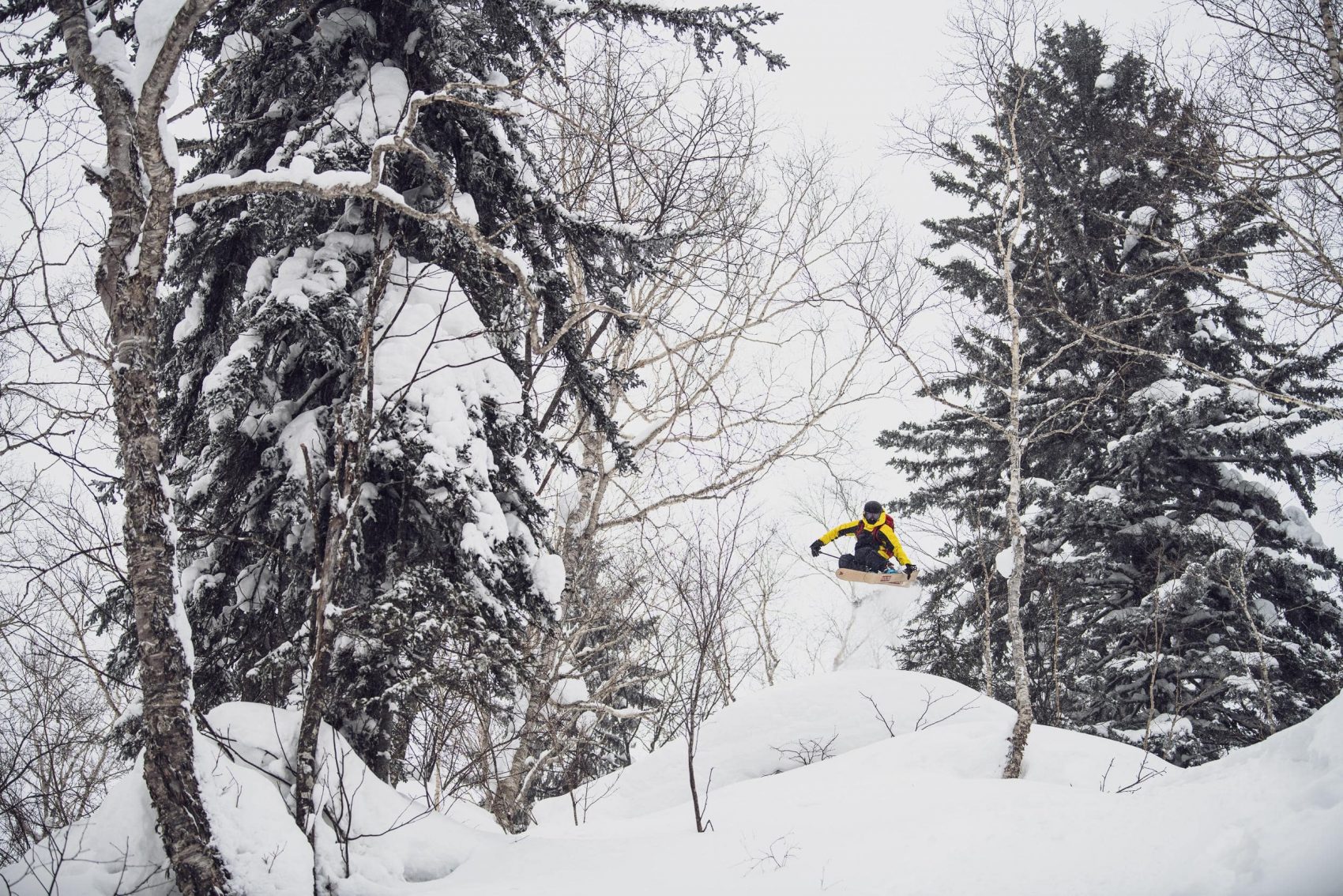 As we skinned out of this special zone on our last day, we watched a sunset so intense it was as if the Land of the Rising Sun knew it had delivered everything we came for and was closing the curtain on a successful Asahidake act. We got back to the van and seamlessly began our post skiing ritual by cracking a beer and making our way to the onsen.
You can figure out how to travel to Japan with SnowLocals once it is safe at www.snowlocals.com.