Report from Monday 21st February 2022
Morning shadows stretch long across the chilly valley floor, but overhead the Teton peaks are already lit.
A well-bundled Jackson Hole Mountain Resort [JHMR] staffer waves through the fog of her breath."Great day for a tram trip," she says.
"Good call," we reply.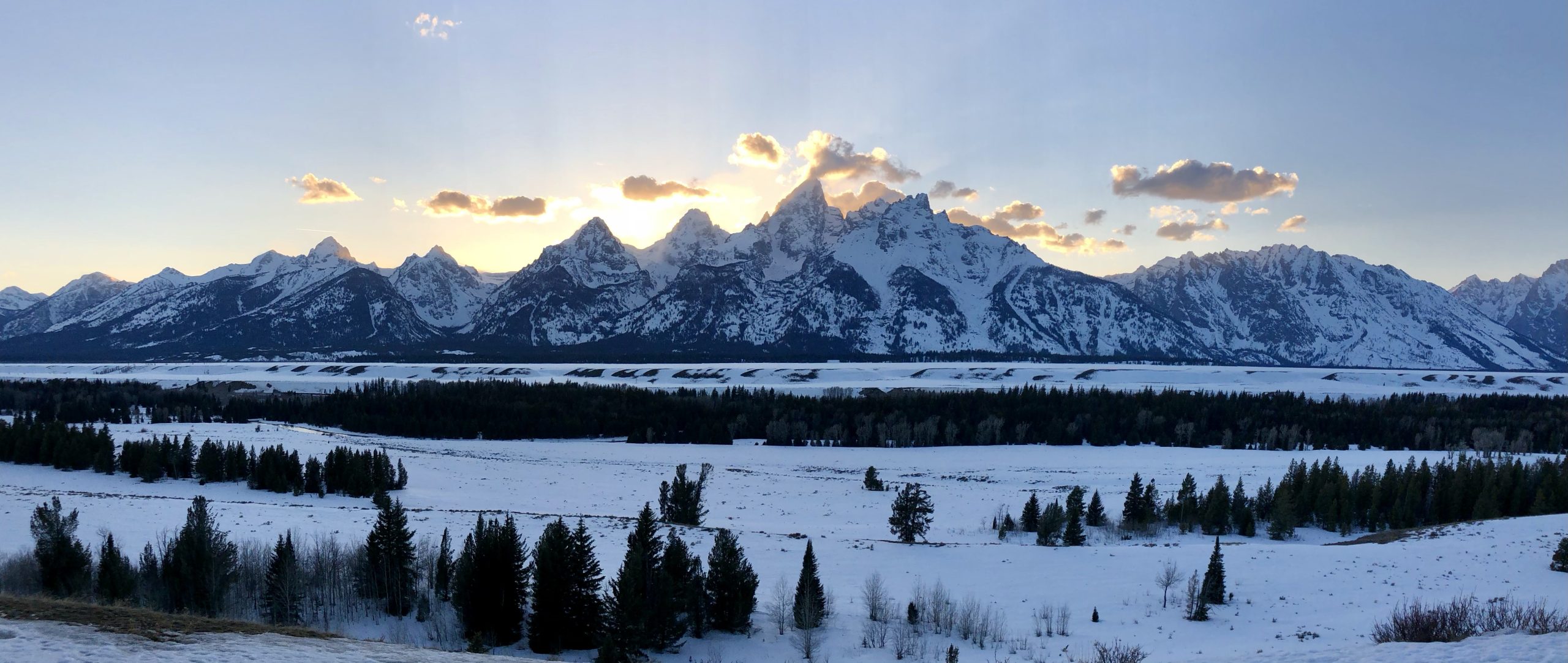 The notoriety of JHMR is well-earned, as is the locale's reputation for hearty and rowdy hospitality. To the downhill-addicted all the world over, the resort is iconic, both for its home state of Wyoming and the US Mountain West at large. Our own trail to this morning's tram retraces an endless-winter program from the Pyrenees to the Andes, to the Alaska Range–with an Onsen in the Japan Alps stuffed in-between–and, impressively, word of JHMR quality was well-established at each and every stage. There's even an Ansel Adams photo of Jackson crossing the cosmos aboard the spacecraft, US Voyager II.
JHMR sprawls 2,500 inbounds acres across Rendezvous and Aprés Vous mountains; it spikes to elevation 10,450 ft and hosts over 4,000 vertical feet of thrilling terrain, including the pulse-raising couloir known as Corbet's. Better still, all that awesomeness gets sugared with roughly 500 inches annually of Wyoming white gold, which is lift-accessed by eleven chairs, two gondolas, one helluva tram–and a partridge in a pear tree.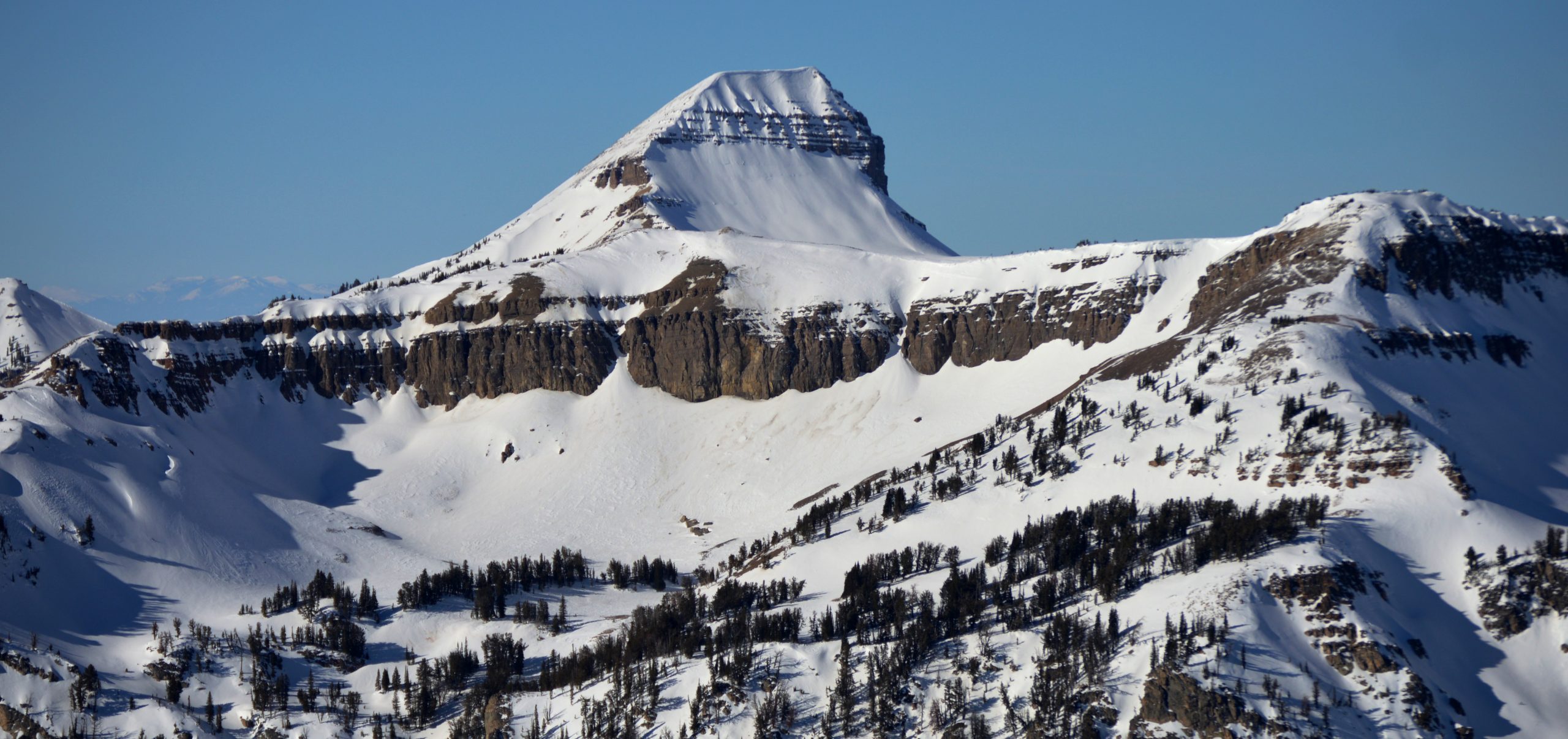 Life atop Rendezvous Mountain, where we unload from the JHMR tram, is jaw-droppingly panoramic, commonly requiring an extra-layer and billowy, but in a playful-to-punchy sort of way. Access to a series of backcountry gates also begins from the tram disembarkation point, and advisory regarding these is helpfully shared by tram operators each and every trip up. Inbounds slopes from Rendezvous summit are primly pitched for unforgettable powder lines or Olympic level moguls, depending upon when catching them.
Further downslope, the options only expand to near-limitless proportion. Among a veritable transit system of traverse tracks feeding cannonball runs, the smiley skier or snowboarder can find trees, pillows, gorge cuts, the odd-garden of gigantic rocks, world-class perfectly manicured freestyle parks, or electrifying plunges into wide pedal-to-the-metal faces. JHMR hasn't met a downhill slider yet that it hasn't left satisfied.
The resort may be a family fun park within a mountain fortress, but it's surprisingly easy to reach. There's a domestic air hub about twenty miles down the track with direct services to twenty-plus main vein US cities, coast to coast. And here's a fun fact: it's an airport that doubles as a national monument within a national park named Grand Teton; a picturesque arrival if ever there was one.
Ground transport around the region is equal parts convenience and fun. The characters (or cuties) one meets on shared shuttles or the public bus are classic for becoming the day's ski buddies or new flame.
At JHMR and around Jackson proper, wheeled options are widespread. START BUS is a spacious liner running regularly between all major intersections and connecting both sides of mighty Teton Pass. Perhaps its most helpful section is the route connecting Teton Village, at the base of JHMR, to the resort's FREE public parking located alongside Highway 22 at the crossroads of Wilson, Jackson, and Teton Village itself. Pull-in, hop-aboard; twenty minutes and zero dollars later, you're skiing some of the greatest terrain in the Lower 48.
Much like the topic of transportation, there are only about nine-billion options when it comes to crashing at Jackson after a full day of falling for gravity. Teton Village is bursting with top-tier accommodation waiting just off-piste. A simple search will produce a healthy list of locations and ski-stay packages. And to get the obvious out of the way, yes, the place can be pricey–the fact has been well-reported upon, but the cost is also reduceable, with planning.
Given the access to transit options, an advanced booking on a crash-pad that's a little farther afield, in Teton Valley, for example, could lighten the spend to sleep. Additionally, there are select options out there where packing in all the in-laws and cousins too can fraction the cost-per-person figure.
Or, if you're like us, you prep a thermal sleepsack for a potential roadside 'glamp' while holding out hope for one of those lightning strike encounters which results in a surprise sleepover. Spoiler alert: the tailgate palace is the most common finish by far.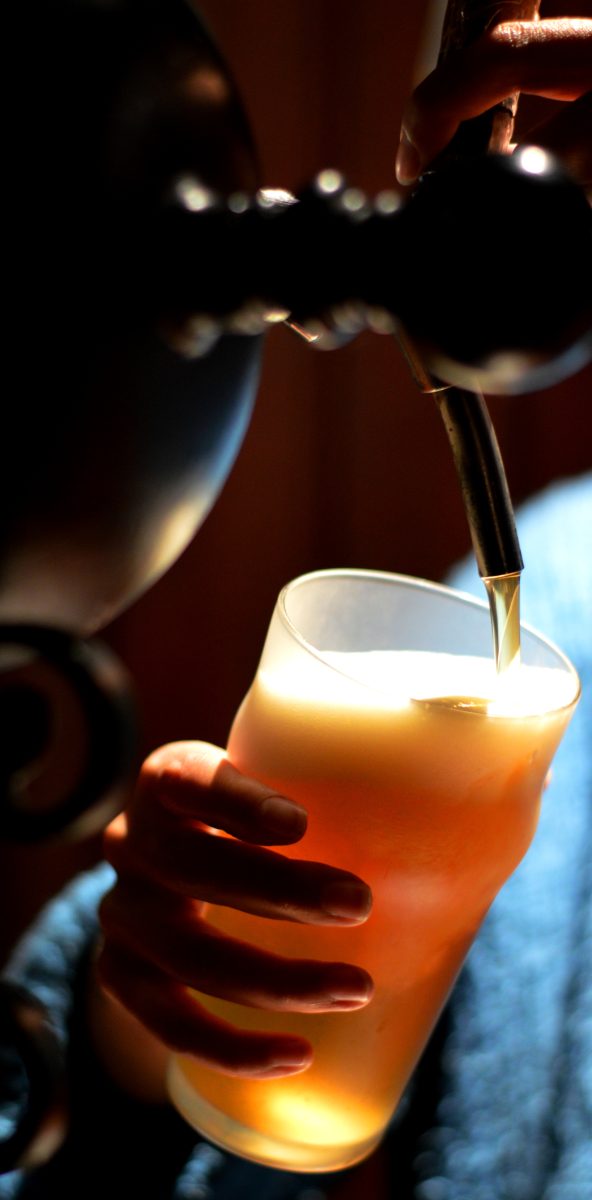 Since delicious eats undoubtedly help sound sleep, the next item on the trip's checklist is where to grab a bevy and bite. Here again, the visitor is more than spoiled for choice. JHMR and the community surrounding it are famed worldwide as a year-round, must-visit destination. Naturally, dining options are a'plenty, and they'll all offer special flare.
Perhaps of particular interest will be this modest selection of local hearths which either have appeared in folklore or represent the incredible skill of the Jackson craft culture. 1) Mangy Moose, a ski-in ski-out staple of JHMR culture. But be advised, this double-decker speakeasy is so rad that whole days can be lost to the good times goin' on within. 2) Persephone; a teeny-tiny in-town bakery/cafe with a great-big following, and rightly so. A day begun here has started on the right foot. 3) Snake River Brewery, Wyoming's oldest barley-pop label, nestled in the heart of the action and boasting a revamped (and delightful) location. 4) Corbet's Cabin; in no way a restaurant and requiring a mandatory trip to the JHMR summit, this cozy mountain-top house is a red-carpet destination…for life-changing waffles. Laugh if you will, but make the trip all the same.
The resort on the east side of the Tetons enjoys a reputation for excellence already cemented in the minds of snow holidaymakers from the Ozarks to Katmandu, and they arrive to discover that the all-encompassing experience only gets better once they're here. JHMR offers delights for all ages and usually at your fingertips.
Be it open fires beside the trails, spa pools directly beneath the tram tower, or a DJ spinning sets for gondola passengers, JHMR delivers a full spectrum of resort destination attractions.

And best of all: Old Man Winter just popped in with a fresh batch of whoop-worthy powder snow.
Snow Numbers
5-Day Forecast
Gallery