Report from Saturday, October 3rd, 2020
We got a fairly late start this morning, leaving home in Snowmass Village at around 7:45. We drove down to the roundabout on 82 and turned onto Castle Creek Road.
The objective for the day: Montezuma Basin. We skied it in August, which was certainly less than ideal.
Three weeks ago, there was a snowstorm in the Rockies that dumped as much as 3 feet of new snow on the Elk Mountains. We took advantage of it last week to check off September up on Independence Pass.
That snow was still sticking around in Montezuma Basin, near 14ers Castle and Conundrum Peak, which I climbed back in August.
We drove up the extremely rough 4WD road that leads up to Montezuma Basin and got up there at around 9:30 AM. Since the walk to the first snowfield is relatively short, I opted to just carry my skis and boots over instead of putting them on the pack.
When we finally reached the bottom of the lower snowfield, we sat down and put on our boots and crampons to begin the hike up. While we were getting ready, we ran into Scott Mellin, who is the Global General Manager of Mountain Sports at The North Face. The North Face has some exciting prototypes that will hopefully be available to the public soon.
We strapped our skis to our packs and began cramponing up the face. We could French for the first few minutes, but it quickly steepened into justifying American and finally Austrian technique. After about 20 minutes, we topped out on the first snowfield. Unfortunately, quite a bit of snow had melted between August and now, and the traverse from the lower snowfield to the upper snowfield was quite long and arduous. We took off our boots and skis and switched into dry land shoes to make our way to the next snowfield.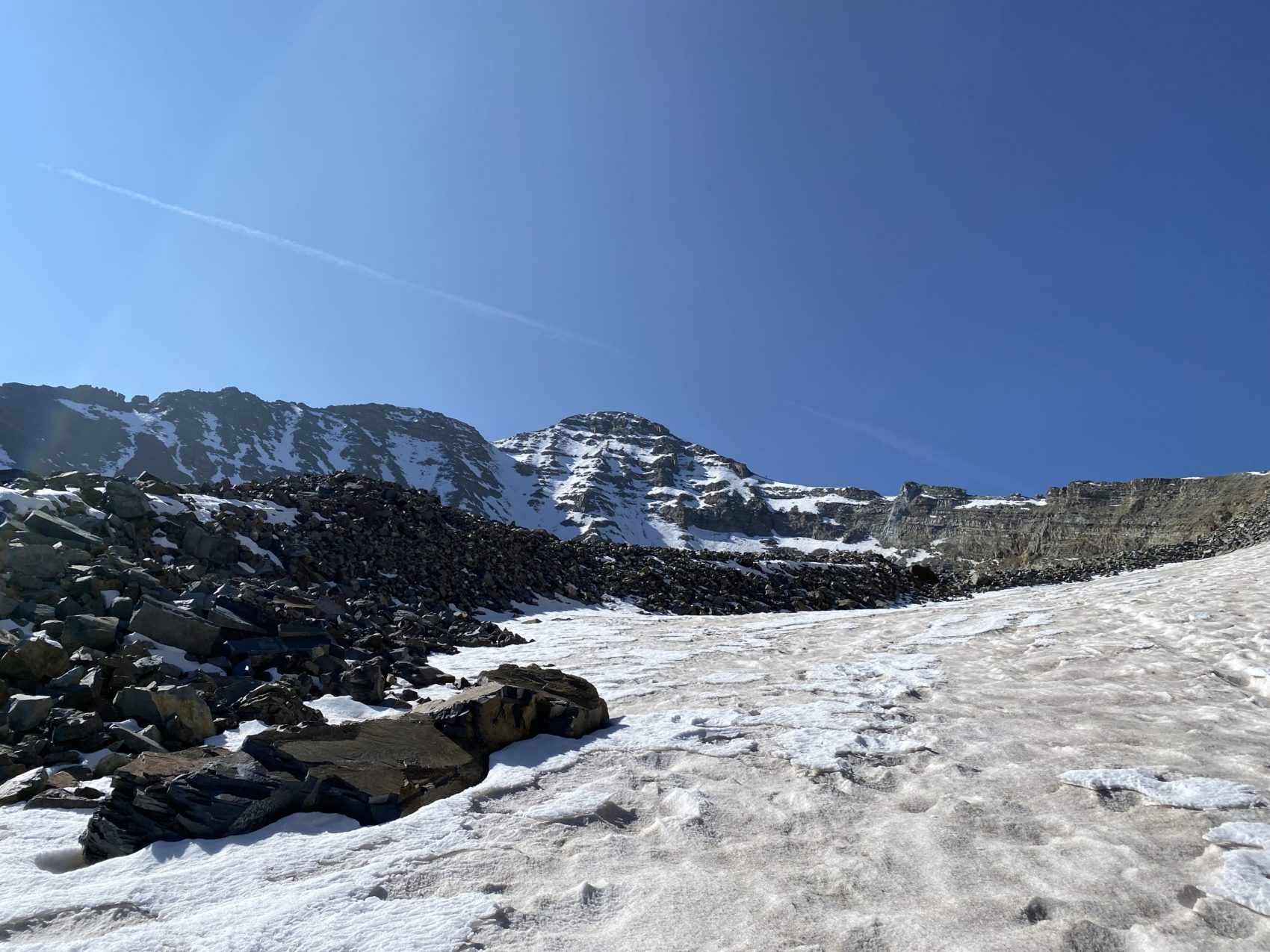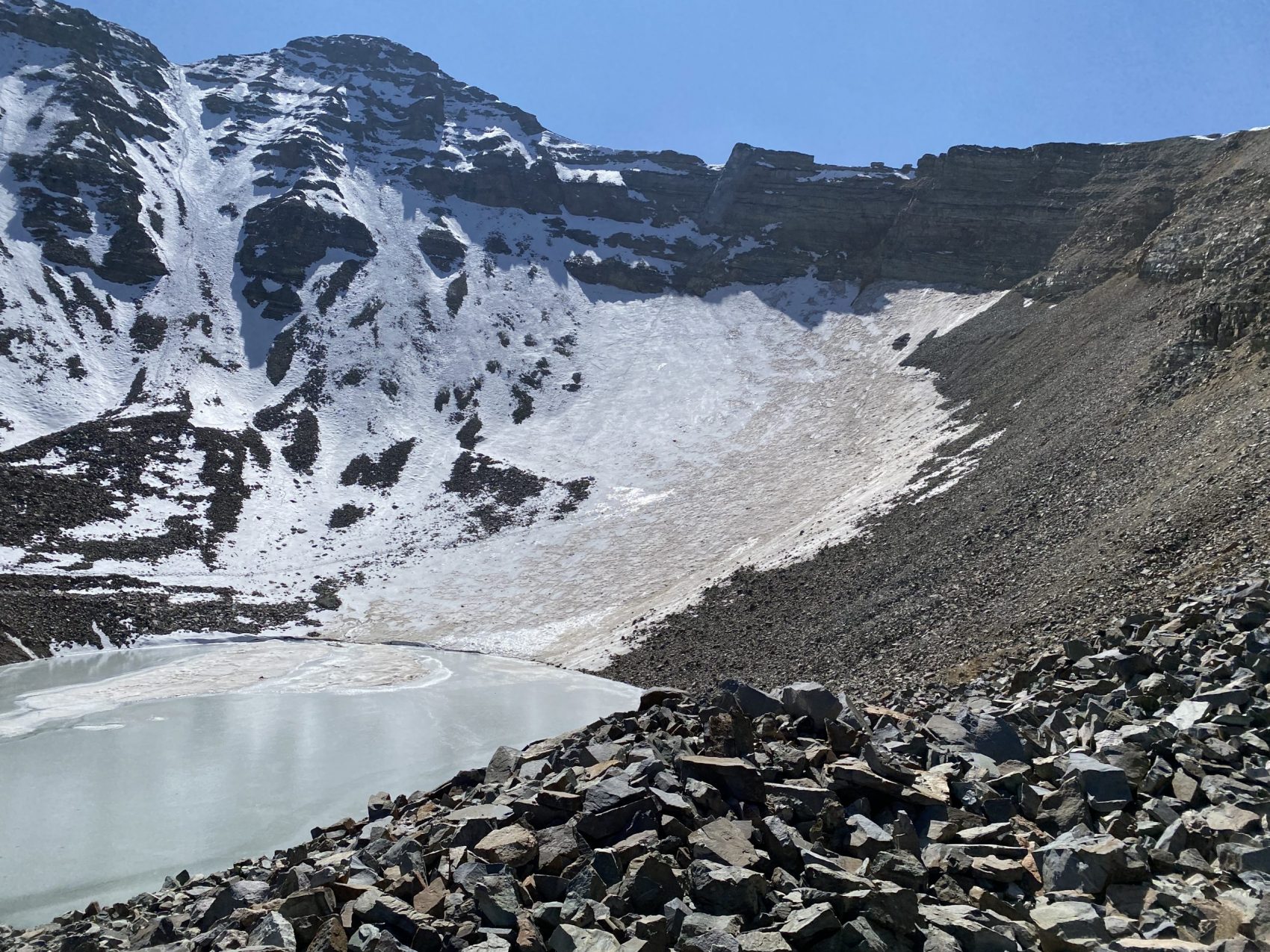 After a very long traverse full of lots of loose, dangerous rock, we got to the bottom of the upper headwall. We took some time to grab water and then put on our ski boots and crampons once again to ascend the face.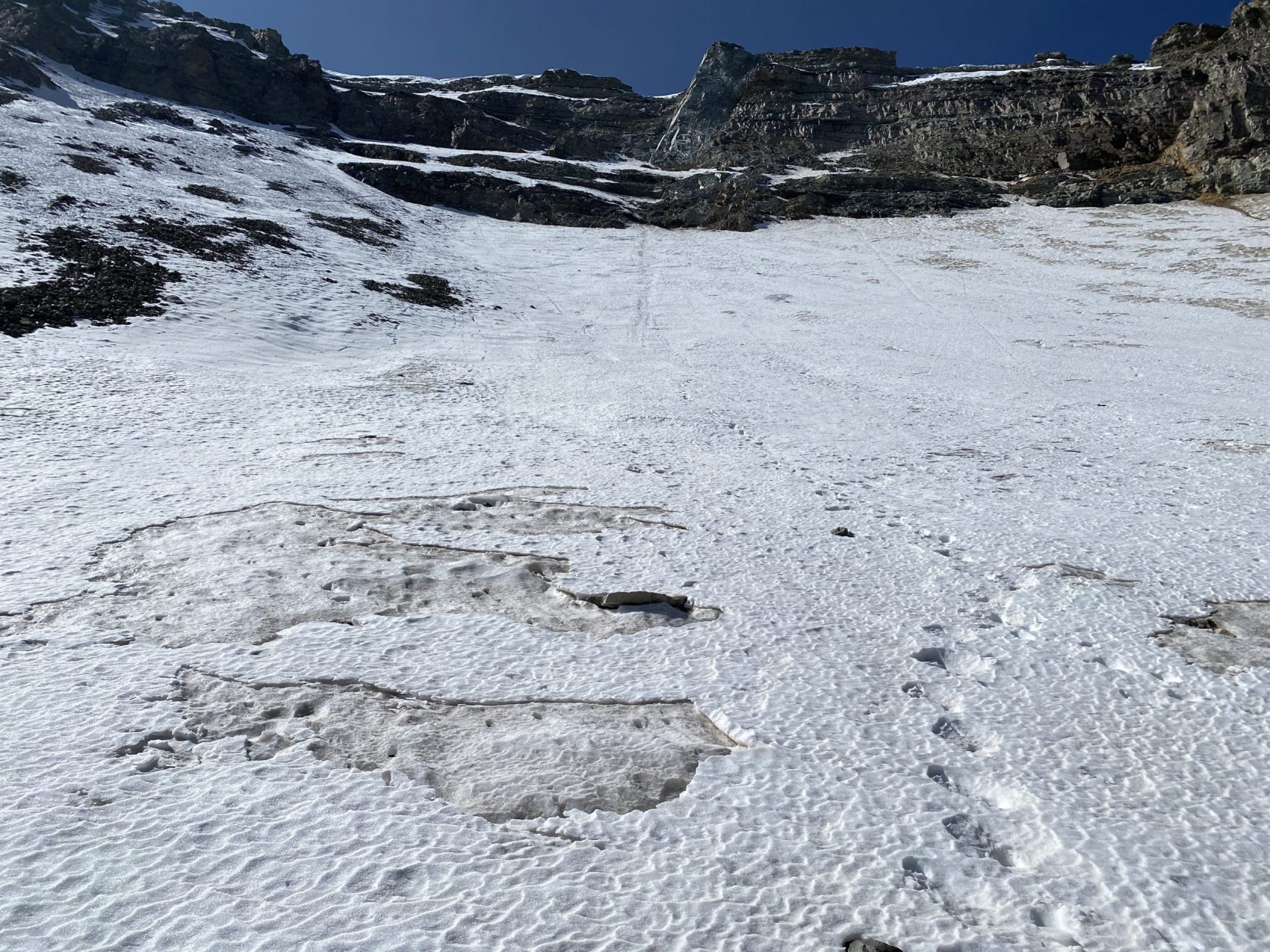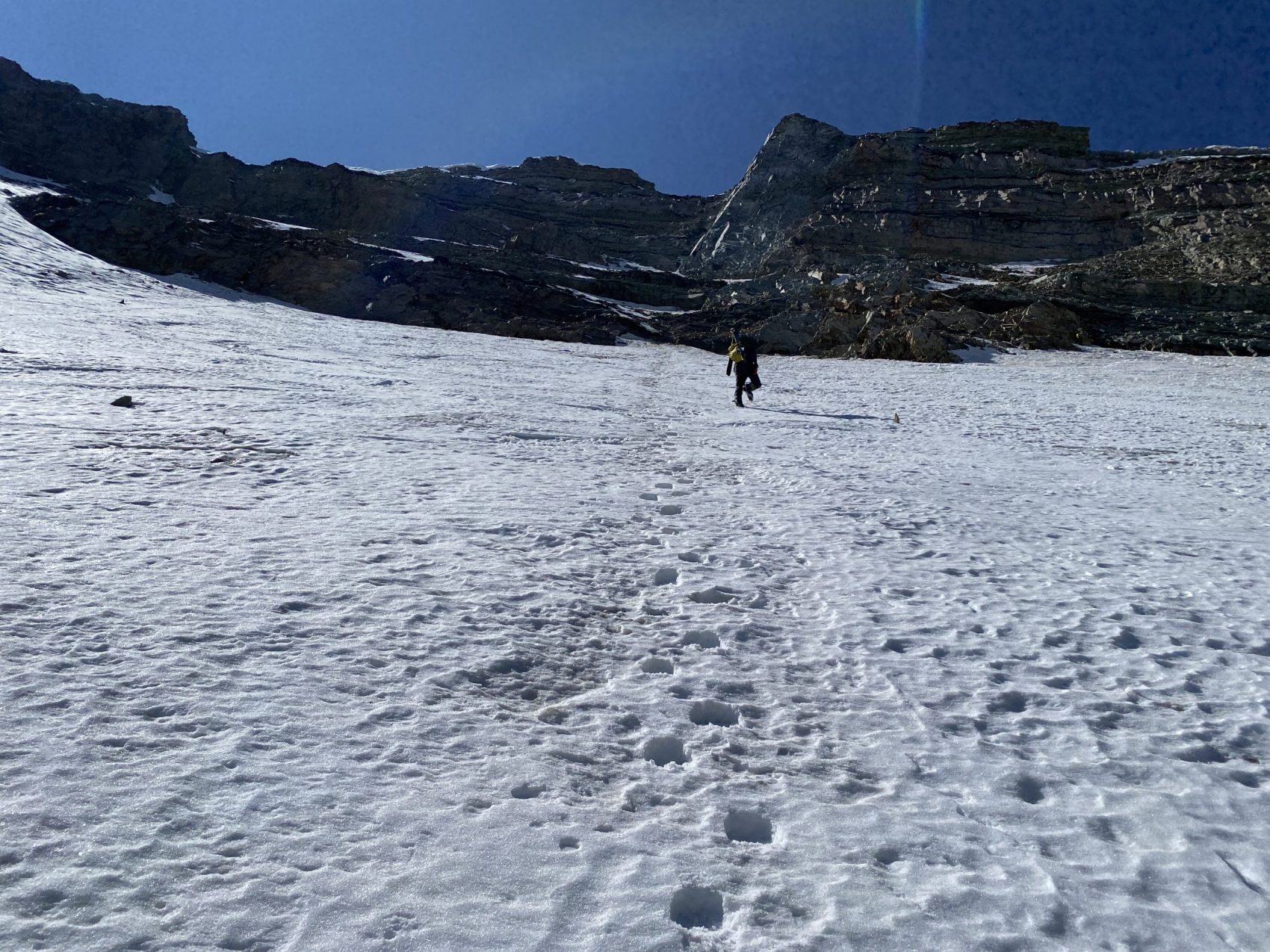 We built some platforms, got transitioned, and skied down. The snow was definitely firm, but it was consistent, which made the ski down super fun. The 1500g skis held up better than I expected.
We made our way over to the rocky traverse and made our way back over to the lower snowfield. The lower snowfield was absolutely rotten. A combination of warm temperatures during the day and cold nights turned it into truly bulletproof, horrible skiing. There was a section of about 20 vertical feet that was just pure ice riddled with rocks that we just sidestepped down. I could definitely feel the superlight skis getting pushed around a bit on the inconsistent, cruddy snow of the lower snowfield. To anyone planning to ski Montezuma Basin soon, avoid the lower snowfield altogether if you can.
Overall, it was a super great day. We skied some awesome playful corn snow and today marked my 17th consecutive month of skiing. Do you want to start your journey of skiing every month of the year? Stay tuned for an article where I tell you how to pull it off!