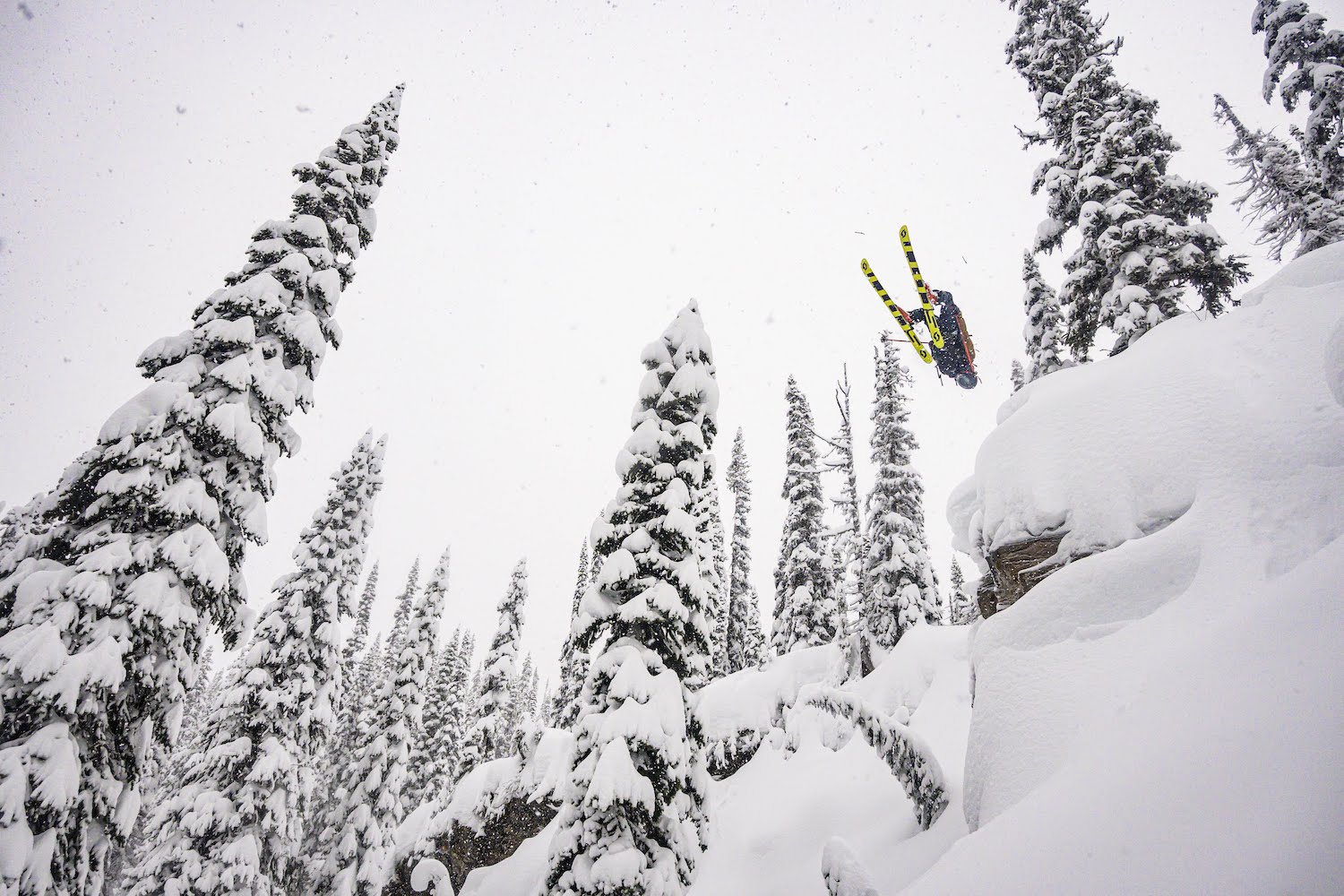 This trip report is brought to you by Intuition Liners – The Leader in Boot Liner Technology
Photos by Andrew Chad Photography
On November 30th 2019, I journeyed to Sol Mountain Lodge, BC during the shortest days of the year for my 2nd season in a row.
 The sun never rose more than 16.2º above the horizon at its zenith.
The light glowed deeply as if any time of day was sunrise.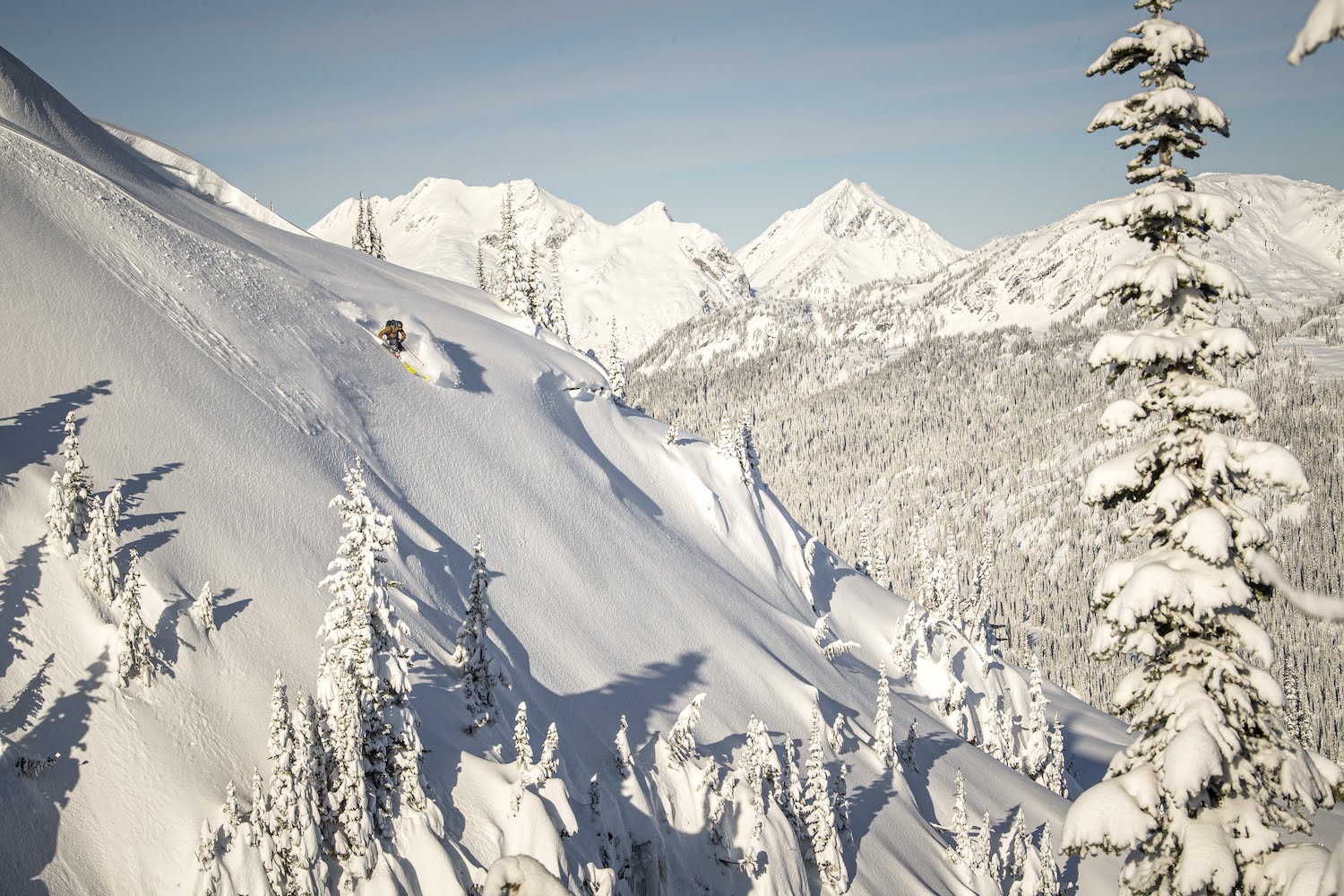 The snow came in boatloads.
It snowed over 3-feet during our 1-week stay.
We skied pillows, chutes, open faces, and a copious amount of terrific trees.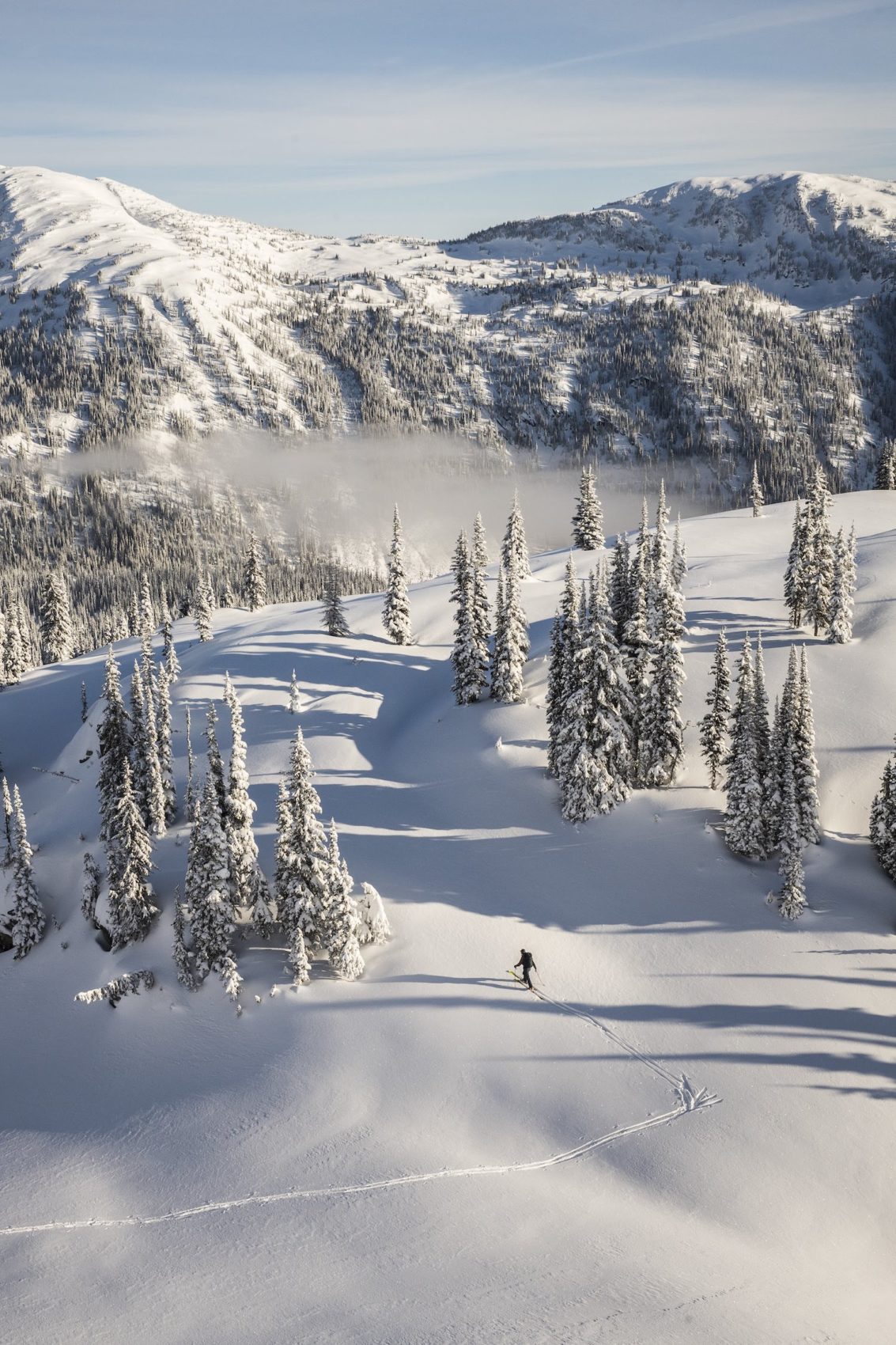 The skiing was unreal, surreal, and non-stop powder.
The Monashee Mountains are famous for their huge amounts of annual snow and their impressive amounts of pillows.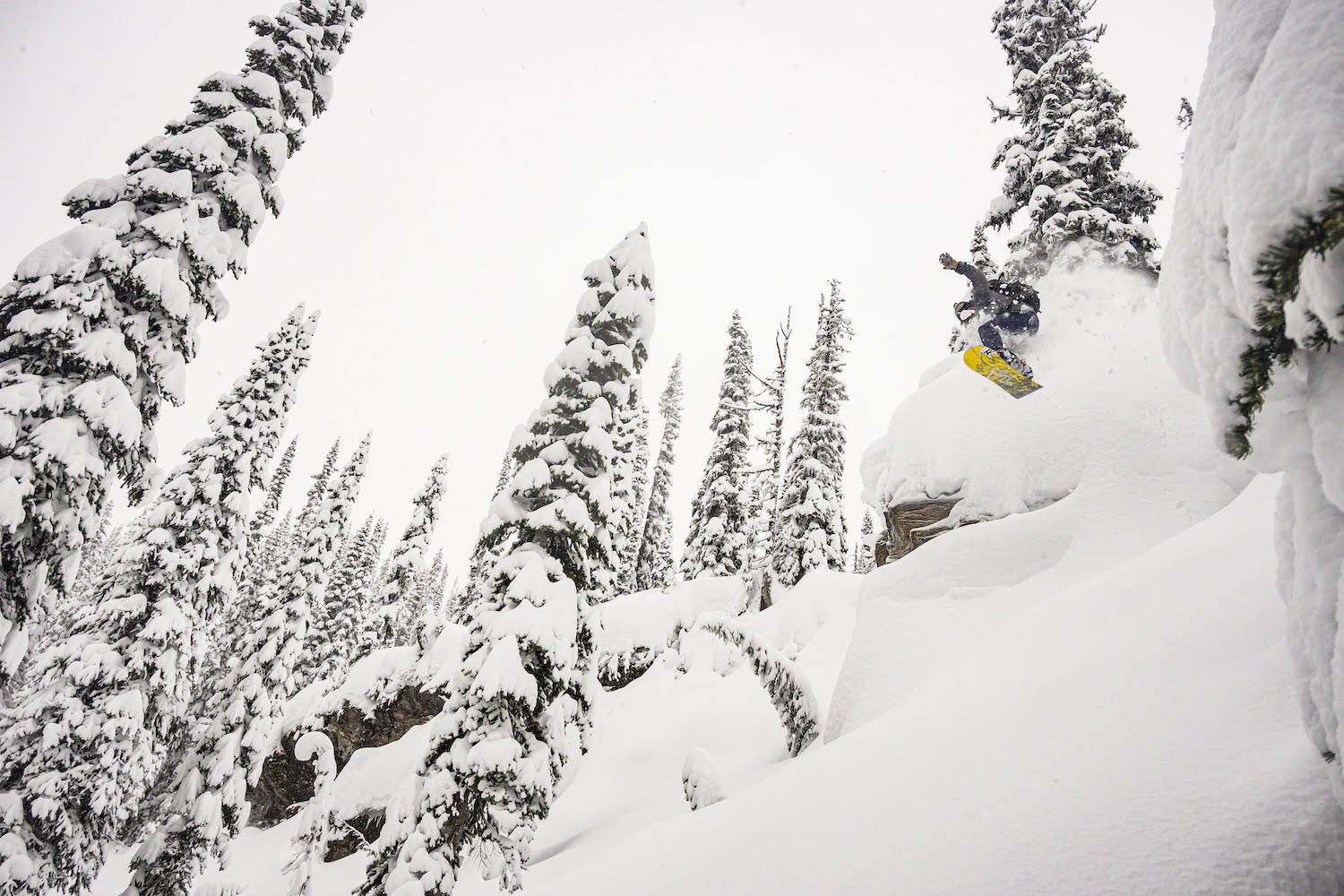 We were fortunate to experience both on our week of face-shot fun.
The lodge is no lodge.
It's no hut either.
It's an enormous, luxurious house with hot showers, flushing toilets, electricity, wifi, a full kitchen, and a wood-fired sauna.
It feels exquisite to ski in one of the most remote places on Earth all day, then come home to this opulent palace at night.
The overall experience here is one that will leave you reeling. 
The snow, the lodge, the people, the sauna, the terrain.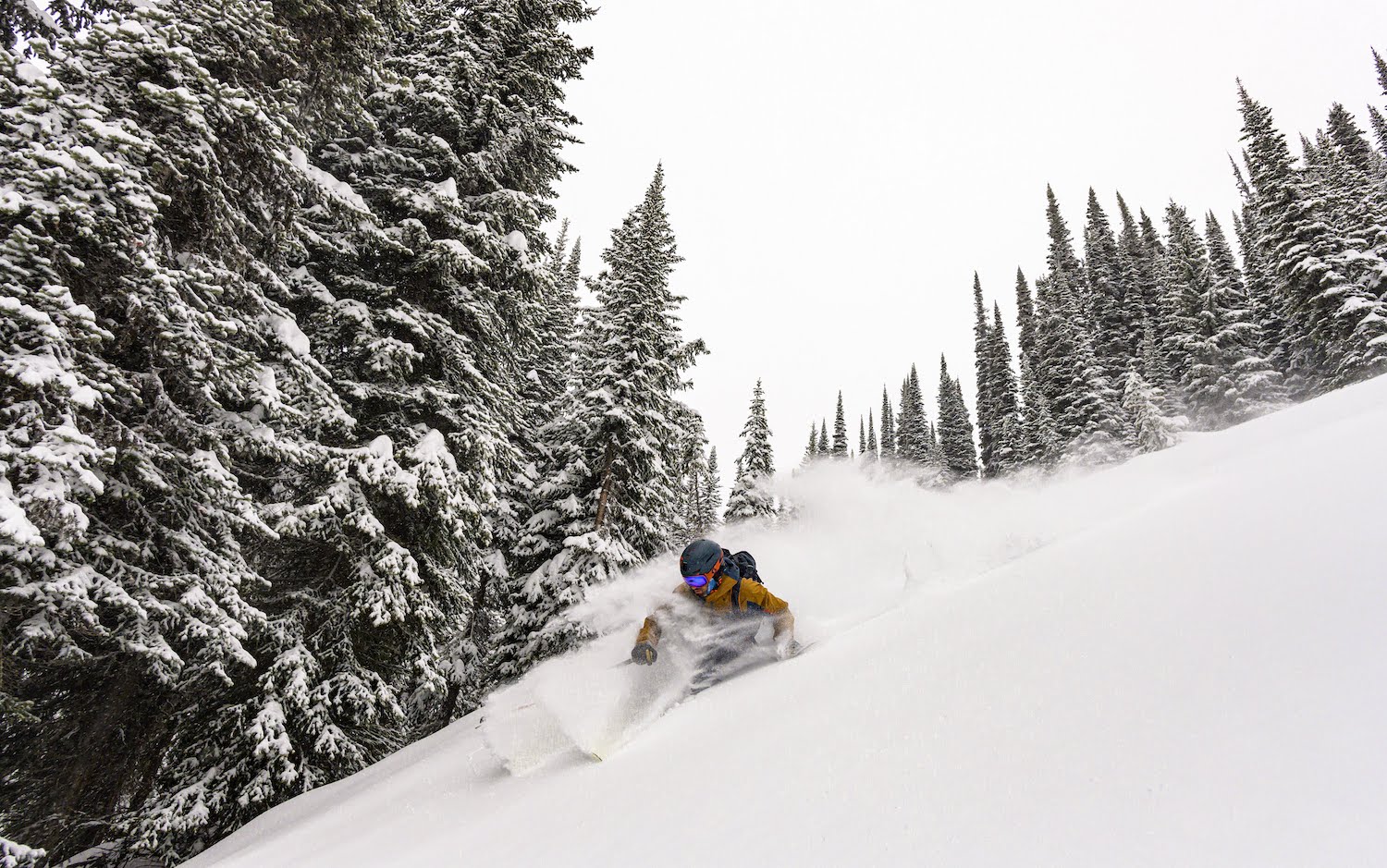 I hope to come back to Sol Mountain Lodge every early December for the rest of my days.
Sol Mountain Lodge is located in the Monashee Mountains of BC near Cherryville.
You meet up and fly out of and back into Cherryville.
The closest airport to Cherryville is Kelowna and they appear to be subsidizing flights this year as the flights were even cheaper than Calgary from the USA.
Sol had a 125cm base when we showed up and 180cm base when we left.
I've already put down my deposit for next December…
PHOTOS: