"Three…Two…One—Drop!" From the top of a jagged, powder-spined peak, someone just dropped into their first Alaskan heli-ski line of the day.
And the heli's waiting at the bottom because they still have potentially 20 more to go before they fly back to base camp.
But how?—how is someone able to ski this amount of heli-ski runs in a day and in such inspiring mountains? Well, it's because they chose to heli-ski with Triple Point Expeditions, a unique, hyper-small operations heli-ski outfitter based out of Palmer, Alaska, which is positioned right smack in the middle of three of the most amazing mountain ranges this planet has to offer.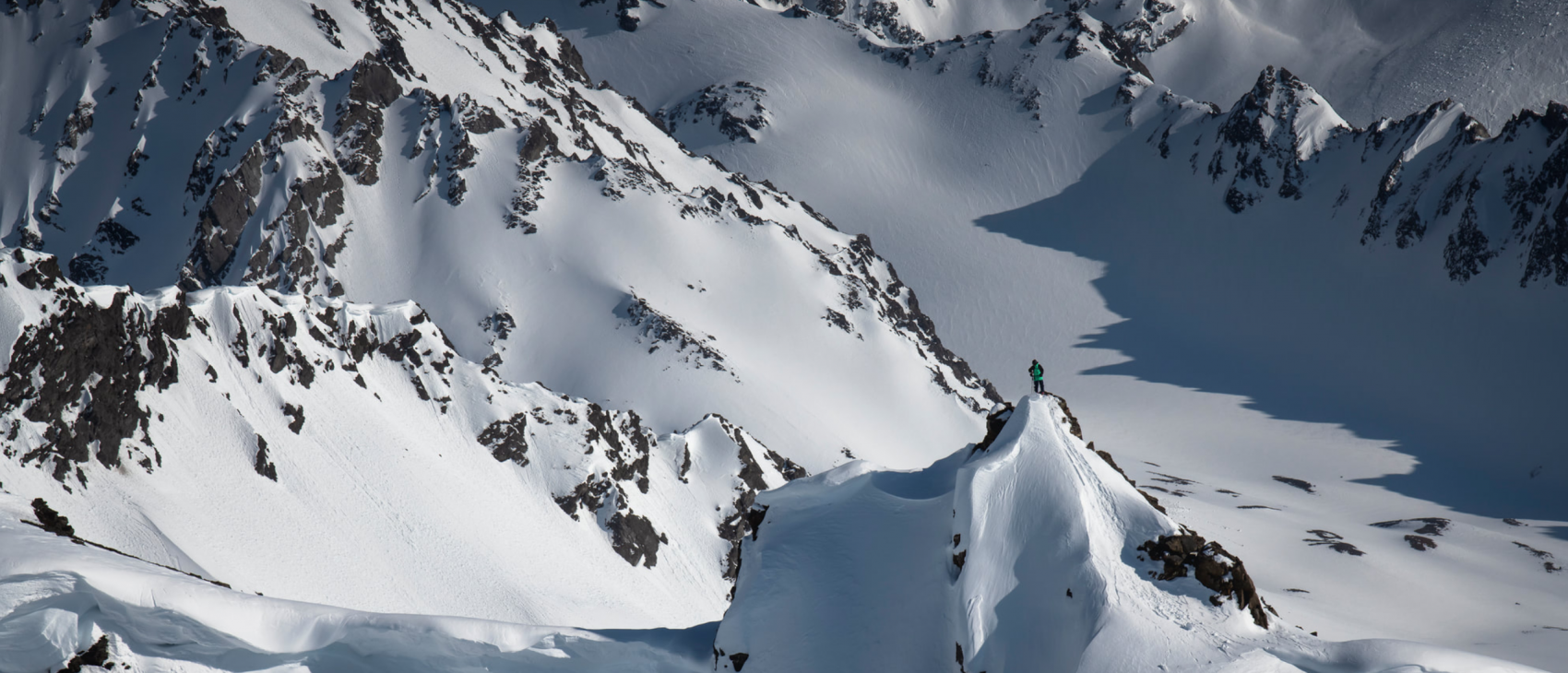 Tucker Patton is the straight-shooting President and founder of TPX, who's a skier, a surfer, a father, and holds numerous professional certifications, including his Avalanche Level 3, Firefighter 1, and AIARE Level 1 and 2 instructor certifications, on top of a lot else. He's worked in the hospitality industry for over 20 years, and he founded TPX in 2011, so he could live out his dream of riding big mountains in Alaska and sharing it with guests. I interviewed Tucker over the phone and asked him why TPX is unique in the Alaskan heli-ski space.
"To me, Alaska is the pinnacle of skiing anywhere on the planet. The size of the mountains. The scale of the mountains. The breadth of the different ranges. The amount of available terrain. The remoteness of it all. The ruggedness of it all. The grandeur, if you want to call it that. The proximity to the ocean and the big storms that create more stable snowpacks. The variety of terrain—in terms of intermediate run to high-end film-crew lines. Couloirs to wide-open pleasure runs. The more remote you are—the more special the connection. And in Alaska, you're all by yourself. That's what makes it so amazing. It's endless." – Tucker Patton, TPX President and founder.
View this post on Instagram
Three factors that make TPX unique as an operation are its size, location, and experience. 
Size
TPX maxes out at eight guests a week. An average day of heli-skiing is usually 12 runs, but on a good day, they can ski up to 20. Tucker said:
"This allows us to customize every single run, every single experience, every single minute of a person's trip from the moment we pick them up at the airport to the moment they clip into their skis. The size of our operation allows for ultimate customization which really boils down to skiing more. By being smaller we're able to be nimble, flexible, customize everything, and provide a really unique, boutique experience. We're adaptable. We're able to do things how we want and when we want."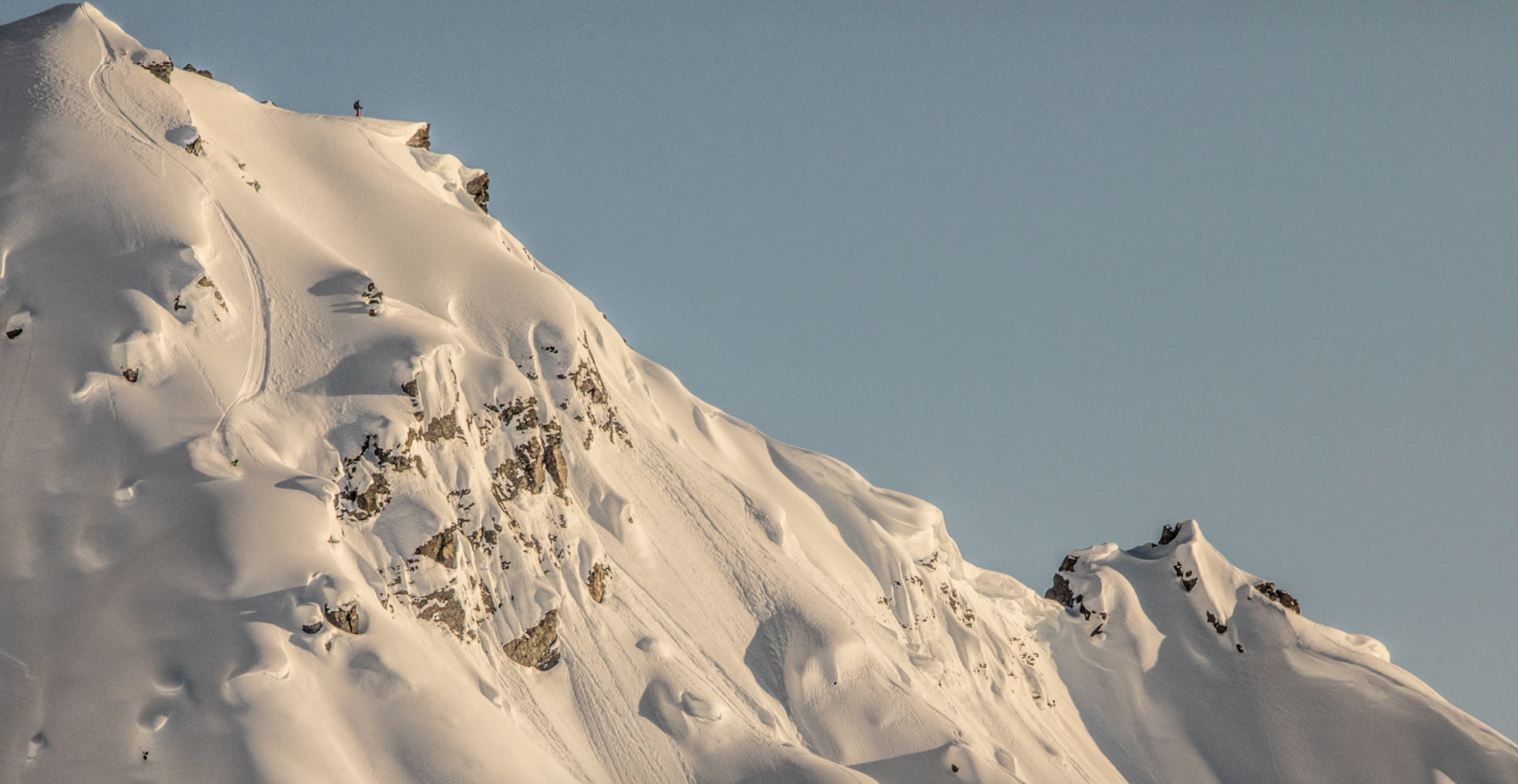 Location
Based out of Palmer, Alaska, TPX's lodge is located right in the middle of three huge mountain ranges, providing them with insane flexibility and access to the mountains. 
"We can go coastal if we want to. We can go more maritime. We can go intercontinental. We have a lot of flexibility to look at weather, maps, and terrain and make the best decisions we can to mitigate all the risks and factors associated with avalanches and what's best to ski on a particular day. We can factor out regions based on quality of snow or our guests' ability levels. Based on our size and location, we have a ton of options and a ton of flexibility in the effort to deliver more skiing."
Experience
The people who run TPX and make it what it is consist of top-of-the-line heli-ski guides, world-class chefs, and die-hard skiers and snowboarders. They have decades of experience amongst them. Each guide has a minimum of 10 years guiding experience, some with AMGA or IFMGA certifications. Tucker said:
"We've got super solid veteran crew of Alaska heli-ski guides and pilots to provide an amazing experience for our guests. Having that experience allows us to deliver better skiing and more of it. Depending on the time and where it is, we know where to go—we know which range will be good. I'm humbled and grateful for the crew I have around me. I may be the owner, but it's important for me to have a super solid team around me. That starts at the fueller, to the head chef, all the way to the lead guides."
Tucker added that the food at TPX is downright delicious and that their head chef is a James Beard nominee, having run 5-star restaurants around the world.
TPX operates in March and April. Please visit their website here to learn more about their operation or book dates for a heli-ski adventure.