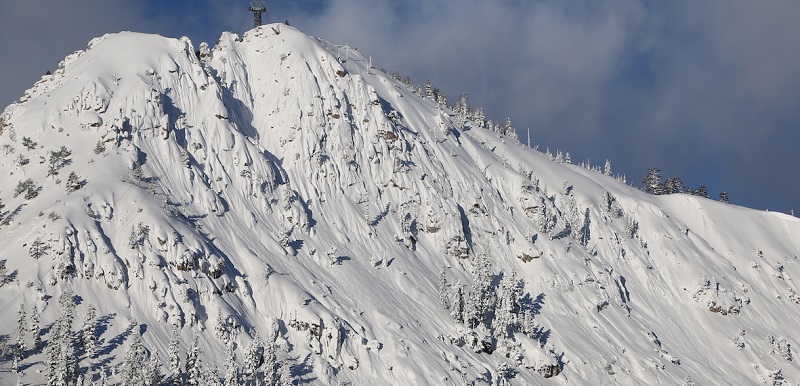 Brought to you by Alpenglow Expeditions
You're pulling into the Squaw Valley parking lot, and there it is. The Tram Ridge is right in front of you, untracked and calling your name. In the past, your options were to poach it, and probably lose your pass, or spend a good chunk of money for a full or half-day guided trip. This season Alpenglow Expeditions is offering new single guided runs through Tram Ridge at a very reasonable price. There's no better way to skip the crowds, ski great snow, and explore new terrain at Squaw.
Alpenglow Expeditions was founded in 2004 by IFMGA certified guide Adrian Ballinger. They're based right out of the Squaw Valley base area, but lead expeditions to high peaks all over the world, including Everest. Alpenglow is accredited by the American Mountain Guides Association, which means their level of professionalism is of the highest caliber. If you're looking for someone to guide you in the mountains, these are the guys (and gals) you want.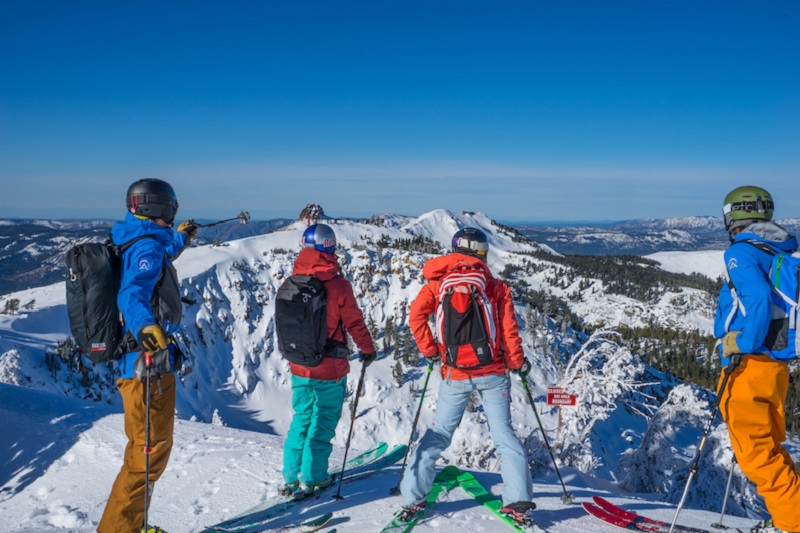 Back in California, Alpenglow is the exclusive guiding outfit for getting outside the ropes at Squaw Valley. The boundary is closed to the public, so going with Alpenglow is your only option. They have a whole menu of options including full-day, half-day, private trips, and now, single laps!
Here is how it works. When you're up skiing Squaw on the weekend, lap the lifts all morning and ski as much powder you can until the resort gets tracked out. Then, head over to the Alpenglow Expeditions office for an 11:30 am departure. If you need avalanche safety equipment, they'll provide it for you at no extra cost.  You'll ride up the Tram or Funitel and exit the resort at the top of Broken Arrow around 12:30 pm. A short 5-10 minute hike to the top of the Tram Ridge zone is all it takes to get to powder skiing nirvana. No special backcountry touring equipment required!
Once you're at the top, the Alpenglow guides will carefully assess the snow conditions and pick lines based on skier ability. Intermediate to advanced skiing ability off-piste is required. Once you've made glorious turns down the Tram Ridge, it's only a 10-15 minute skate back to the trailhead, and a short walk back to the Squaw Valley base area. You'll typically be done around 1 pm. Single runs through the Tram Ridge Backcountry go for $75 per person and can be booked online on the Alpenglow Expeditions website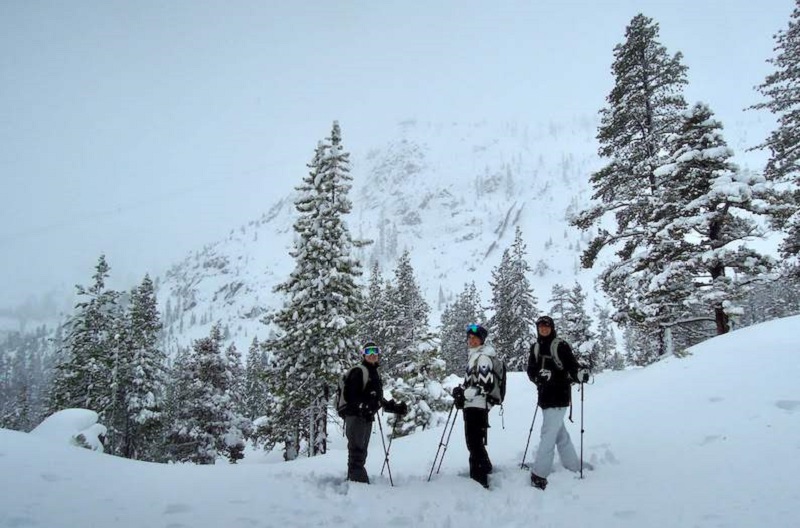 If backcountry skiing still sounds a little too intimidating, the other new offering from Alpenglow Expeditions this season is group snowshoe tours up Shirley Canyon. For $65 a person, you can get out away from the crowds for a 4-hour snowshoe tour with a professional guide. The tour will head up about 2 miles to the Tram Ridge viewpoint for spectacular views of the area.
If you're looking for something extra special, get in touch with Alpenglow Expeditions to put together a custom dream trip!