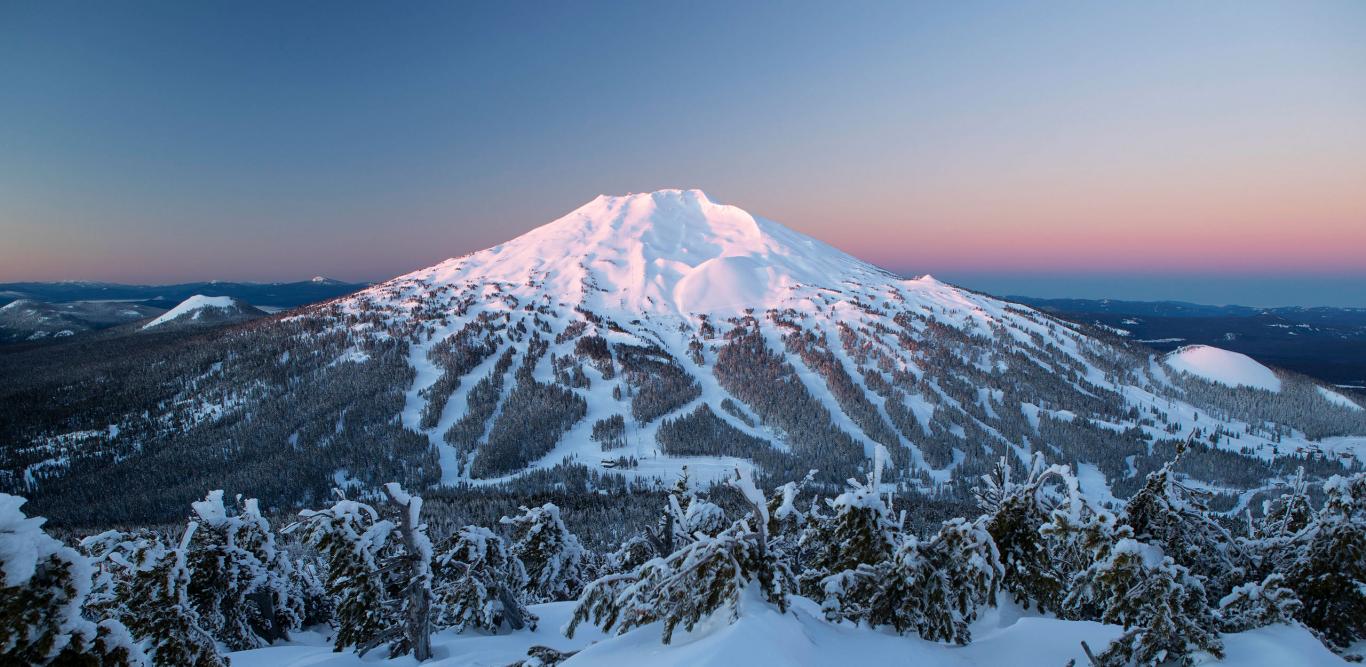 Mt. Bachelor is one of POWDR's four resorts that will implement the new and controversial Fast Tracks pass this winter which allows guests to pay extra to skip lift lines. The pass will let anybody skip the regular lines on all but three of Bachelor's lifts on the day they purchase it. The program has sparked widespread criticism; first from locals—including one who started a petition last weekend asking Bachelor and its parent company POWDR to cancel the pass—and now from a United States Senator.
In response to the new Fast Tracks pass anticipated at Mt. Bachelor this winter, Senator Ron Wyden sent a letter to John Cumming, chairman and founder of Park City-based POWDR, requesting that the parent company scrap the new initiative. Wyden said it is an inequitable use of U.S. Forest Service land, as reported by The Oregonian.
"At a minimum, POWDR must delay implementation until it adequately explains to the public how the Fast Tracks policy will not exacerbate equity issues that already exist in outdoor recreation," Wyden wrote to Cumming. "Snow sports are already expensive enough that equity issues have been persistent, and financially disadvantaged families have long been unfairly priced out of access—something a Fast Tracks policy is sure to only make worse," Wyden wrote later in his letter.
Sen. Wyden's Full Letter to POWDR's John Cumming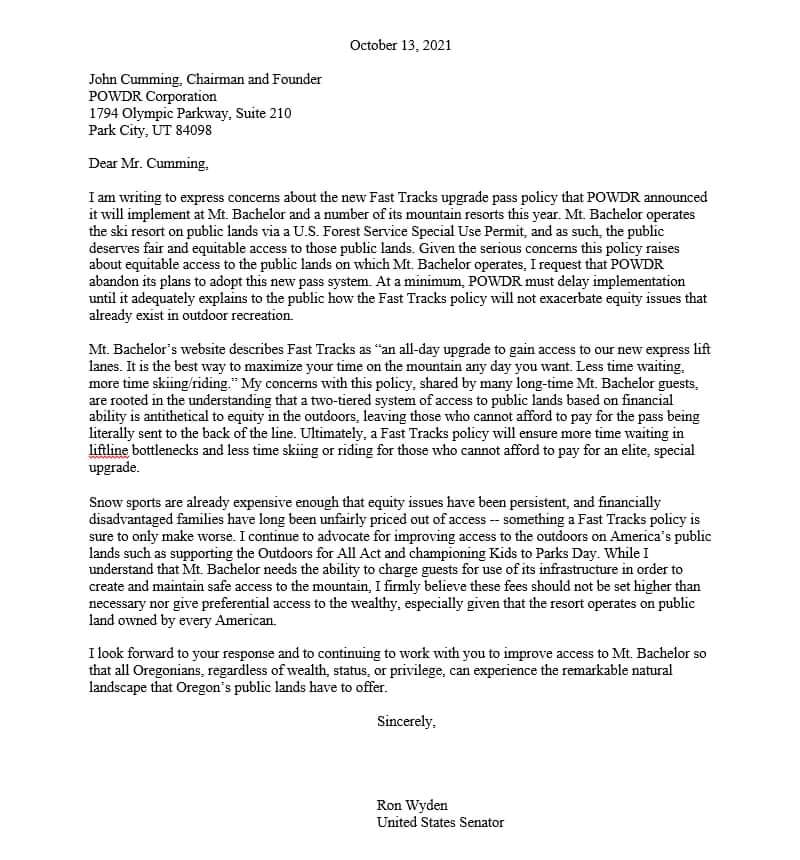 Mt. Bachelor is one of four resorts under POWDR's veil of operations expected to implement the Fast Tracks pass this season—the other three being Colorado's Copper Mountain, Utah's Snowbird, and Vermont's Killington. All have been subject to recent media backlash because of the new line-cutting program, with skiers and snowboarders drawing comparisons to Disney's FastPass+ program which allowed visitors express access to three rides for free before Disney ditched it to offer a paid program, according to the Salt Lake Tribune. (It's interesting to note that an independent audit showed that Disney's FastPass+ program was shown to increase wait times at Walt Disney World by less than a minute at some rides, while at others it did actually reduce the time spent waiting in line.)
What will POWDR decide to do at Mt. Bachelor in lieu of Wyden's letter? That's still to be determined. However, it's not outside the realm of possibility that this current situation could set precedent as to what's to come elsewhere in the ski industry when corporations seek to maximize profits in every space they can.
Wow, @RonWyden coming at … @mtbachelor? This might be the least likely feud of 2021 but I'm here for it. Related, and just for me personally based on location and financial station in life … #Hoodoo4Life pic.twitter.com/Jo1udQ6H1H

— Zach Urness (@ZachsORoutdoors) October 13, 2021