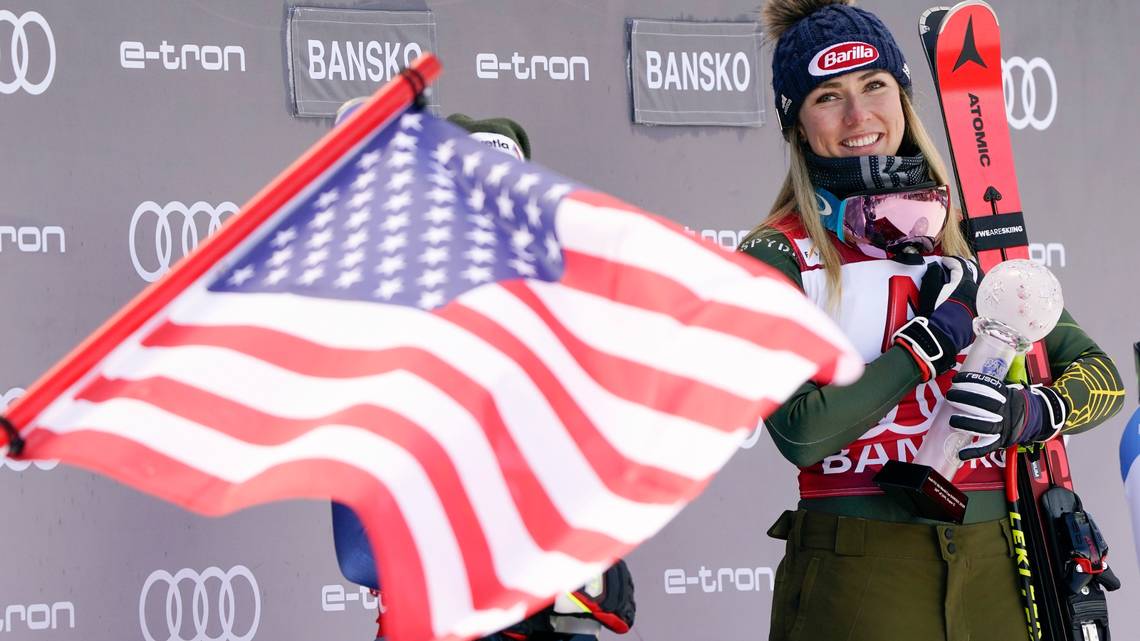 Mikaela Shiffrin's had a hard year. She lost her father, and then COVID-19 put her career on hold.
Now, she's questioning her future as one of the best ski racers in the world and wondering how much longer it'll be worth it. 
"I used to worry about winning ski races, and maybe I will again," Shiffrin said Tuesday in a conference call with the Associated Press. "But then my nana died (in October 2019), and I still worried about winning ski races. And then my dad died, and I just gave up ski racing altogether and thought I wouldn't come back at all."
The double Olympic and three-time overall World Cup champion has been asking herself if it's even still worth it. 
Shiffrin told the Associated Press that since the whole race season is in Europe, she's away from home for up to six months at a time, with another two months during the summer. She's barely home at all when she's training and racing, away from the people she loves most. She wonders how much longer this fast-pace lifestyle will be sustainable.
She wonders what her father would have wanted her to do, which she says would probably be for her to continue ski racing. 
Shiffrin is set to race again for the start of the World Cup season on Oct. 17 in Soelden, Austria — nearly nine months since she raced last when she earned here 66th career World Cup win at a super-G in Bulgaria.
Mikaela Shiffrin ponders skiing future after father's death https://t.co/KT3xNQ3wCJ

— Vail Daily (@VailDaily) October 8, 2020