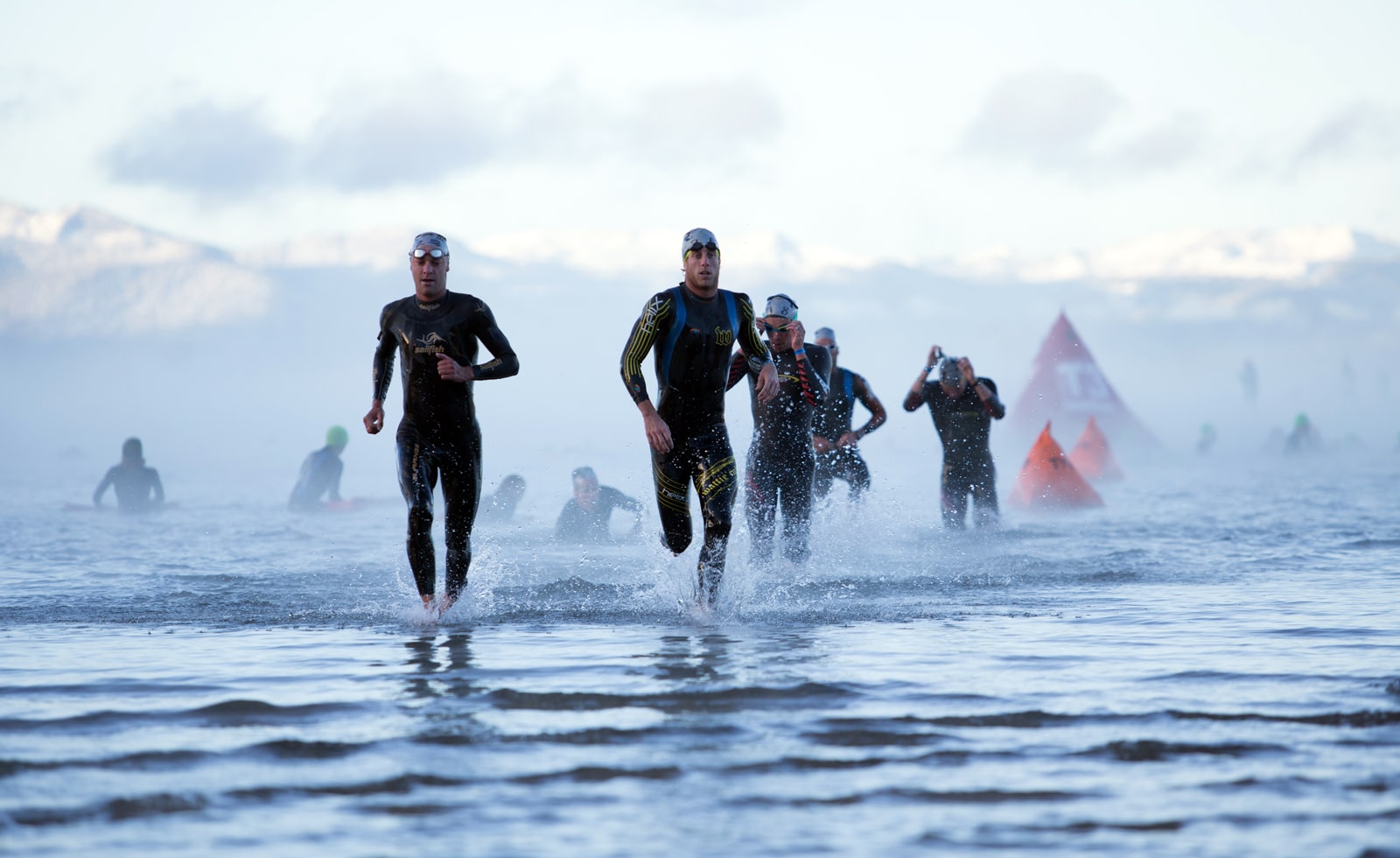 Triathlons are hard enough as they were originally designed. Per the International Olympic Guidelines, a triathlon consists of a 0.93-mile swim, 24.8 miles on a bike, and 6.2 miles of running. Rob Lea decided that he wanted to blow that out of the water by changing the stakes. His plan was to climb Mount Everest, swim across the English Channel, and bike across the United States. Oh, and I forgot to mention he completed it all within a 6-month timeframe.
Rob Lea has the pedigree to take on such a feat. He has competed in Ironman events, is a former half-marathon world champion, and a multi-state swimming champion. I would rank that as above average for athletic accolades.
Lea started his three-part journey by climbing Mount Everest in April of last year. After climbing the highest mountain on the planet, his eyes turned to the English Channel. His schedule gave him a month between the two, and he used this time to eat… a lot. He said that he drank a lot of beer and even had a local pizza sponsor that gave him as much pizza as he needed. All this food was used to get Lea back to his original weight before climbing Everest. During the climb, he had lost 20 pounds and needed to gain it back and more for his next two stages.
Probably the biggest challenge of swimming the English Channel is the bitterly cold water. In order to train for this Lea filled a metal tub with water in his backyard. He allowed it to freeze over in winter and then would sit in it from 5-15 minutes each day. This allowed his body to be trained to withstand the harsh water temperatures of the channel. Along with this, he practiced swimming in some Utah lakes and the San Fransisco Bay.
Swimming the English Channel is no simple task in its own. The world's busiest shipping lane is notorious for its harsh waves and weather that can sometimes go on for weeks or months without letting up. When Lea started his swim from England to France he was more focused on these common concerns and not about another factor, jellyfish. His swim started at 4 p.m. after getting the go-ahead for good weather. In the day and into the night Lea was stung over 100 times by Jellyfish. The stings were mentally and physically affecting his progress and he was concerned that he might not make it. After just under 12 hours, Lea had finally made it to France and was onto the 3rd leg of this immense journey.
Before his enormous ride across the United States, Lea got married to his then-fiance Caroline Gleich. He actually had proposed while training for Everest at the summit of the sixth-highest peak in the world, Mount Cho Oyu (Summit 26,864 ft.). Gleich is a mountaineer and environmental advocate who had supported in helping Lea in his training for this triathlon. About 3 weeks after their marriage the final stage was kicked off.
Lea picked a route from Anacortes, Washington, to Vermont; a route with more climbing required than others popularly taken. His reason for this route was because he wanted to not only be in the mountains but also wanted the extra climbing required. Fitting that we would not take the easiest path. The problem was that due to his training for the other two legs of the triathlon, he was not able to properly train for this ride. His solution, get fit while riding.
Lea averaged around 100 miles a day during his ride. Stopping at hotels at the end of each day, he would eat and spend time with his mother and wife before going to bed. His journey was long, but 3,600 miles later Lea arrived at his final destination in Vermont. He had completed the ultimate triathlon, possibly the greatest ever completed. Congratulations to Rob and Caroline on this massive accomplishment!