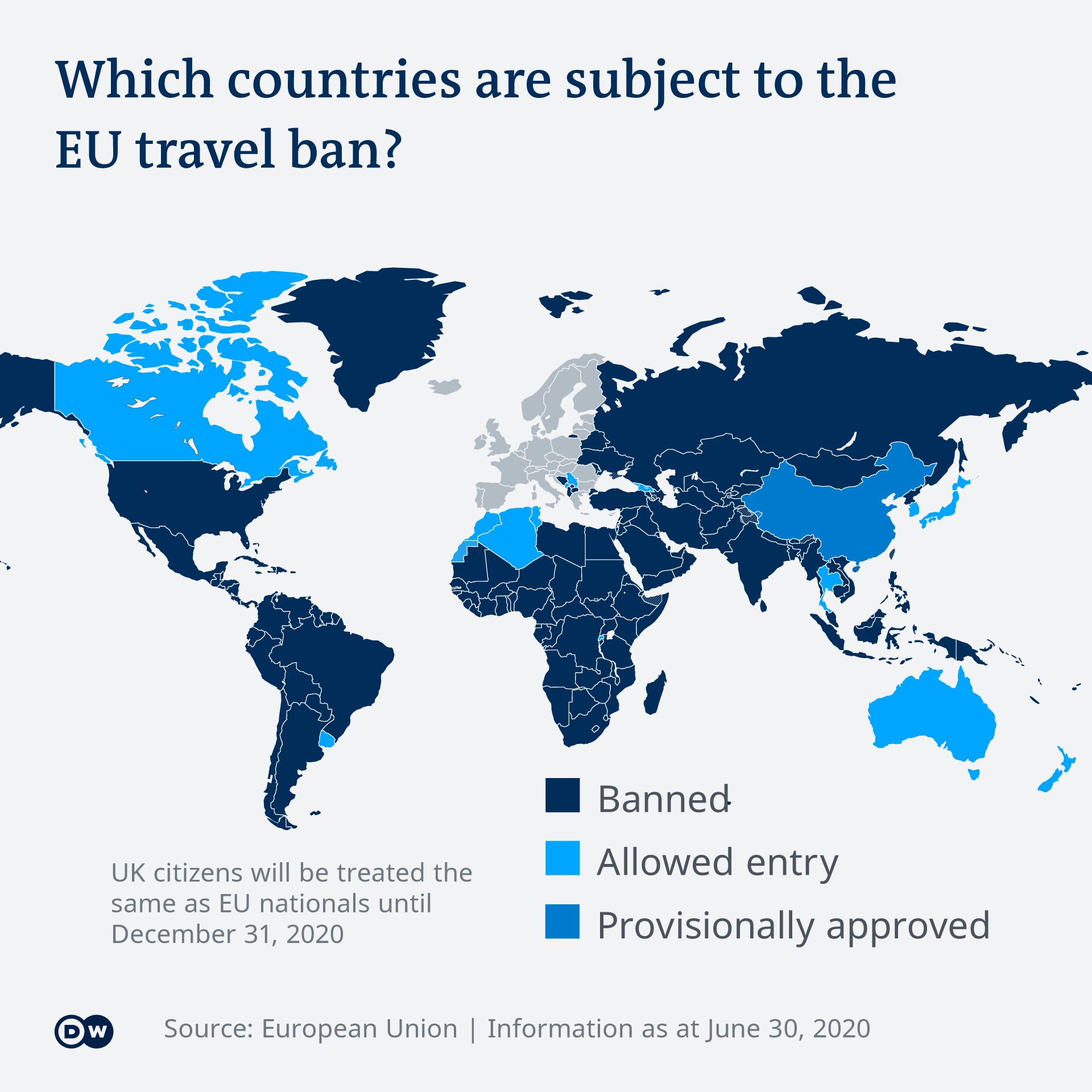 The European Union just eased up their coronavirus travel ban to allow people from 15 countries to travel to the bloc, but the United States isn't one of them.  To make the list requires a reciprocal easing of bans and though China is on the list, they have yet to ease their restrictions.  Right now, the US has travel bans in place on a wide range of countries, including the entire EU.
Earlier this year on March 12, President Donald Trump abruptly announced the US travel ban, sparking anger and chaos at airports as people desperately tried to return home. The US proclamation banned any foreign national who had been in any country on the list in the last 14 days from entering the US.  The original proclamation was for 30 days and has been extended up to the present.
The UN promptly issued a statement expressing their anger and on March 17, issued their own set of travel restrictions.  Like the US, the EU's restrictions were also originally for 30 days and were extended.
Now, the EU is slowly easing up. They have certain criteria another country must meet in order to be allowed to travel to the EU.  The outside country must allow reciprocal travel with the EU, the EU looks at the number of reported coronavirus cases in the country in the past 14 days, and they look to see if that country's case rate is close to or below the EU average.  Now that the EU has established its initial list, they intend to revisit it every two weeks in order to keep expanding the list and allowing more travel.
The recent spike in coronavirus cases in the US is a large factor in the country's exclusion from the EU's list.  July third was a record day in the US for new cases with 56,567 cases reported.  There is a good chance that the total number of cases in the country is underreported.  For now, non-essential travel probably will not be a possibility until numbers drop.