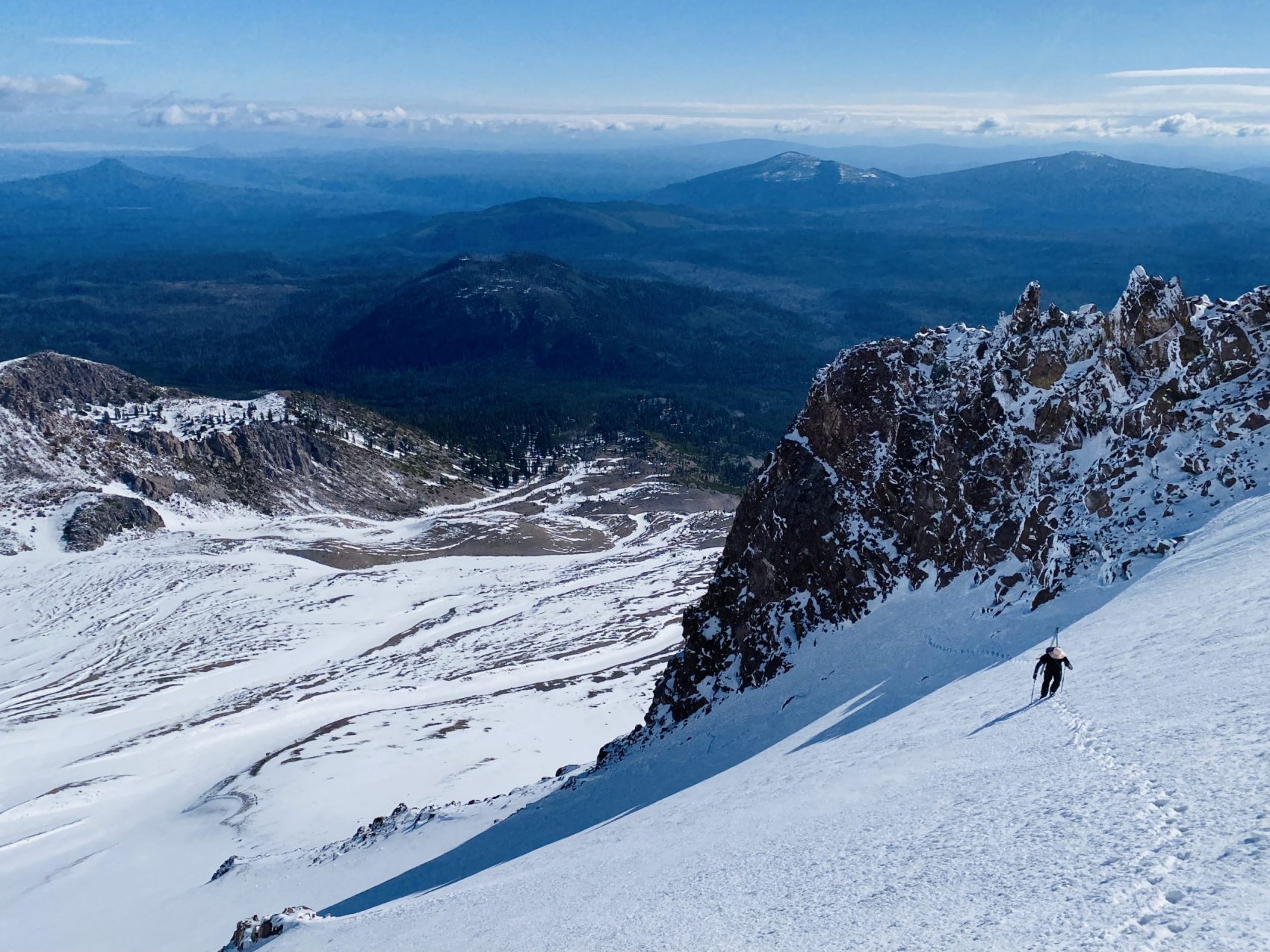 In the backcountry, knowledge and confidence are everything. Uncertainty is the #1 killer in the mountains—uncertainty about the avalanche safety of a slope, uncertainty about the weather, etc., can all be deadly. If skiers always knew with 100% confidence whether a slope would slide or not, there would not be any avalanche fatalities. Unfortunately, this isn't the way the world works, and therefore the goal of planning for an outing should always be to eliminate as much uncertainty as possible.
The goal of this article is to educate you about how to eliminate as much uncertainty in your backcountry trips as possible. The article will discuss route planning, avalanche conditions, weather, and group dynamics.
Route planning
Knowing your route is one of the most important parts of a backcountry plan. Identify your objective, and then work backward, plan your route, and understand what areas put you at any risk at all. The more risk is involved in the route, the more uncertainty there is, and the less safe your plan is. Do your best to avoid being on or under steep slopes, under fall hazards (rocks, cornices, etc.), or anything else out of your control.
Once you have a trip plan that feels safe and involves as little uncertainty as possible, do your absolute best to know your route. Learn exactly where the areas of uncertainty are. Learn where you're at risk, and come up with mitigations to alleviate as much risk as possible (to learn more about backcountry risk and associated mitigations, you can read my article here). If you're skiing in the spring or summer, use satellite imagery to ensure that your route has enough snow cover to climb and ski. For this, I like to use weekly satellite imagery from the Sentinel satellites. Sometimes, visualizing your route in 3d in software like Google Earth and Fatmap can be helpful to better learn your route and its risks and consequences.
Finally, one of the most important parts of route planning for a day in the backcountry is to have a map with you. You can save a GPX file in an app like Gaia or Avenza, or if you're confident using a topographic map to orient and navigate yourself, you can use a paper map. Having a copy of your route with you in the backcountry is absolutely paramount to eliminating the uncertainty of route finding while in the field.
No matter what, always err on the side of caution. This is a major theme for all of these categories, better safe than sorry!
Avalanche risk
Avalanche risk is often pushed as the biggest uncertainty in backcountry skiing. Avalanches are certainly the most consequential aspect of backcountry skiing, but not necessarily the biggest uncertainty, in my opinion. Professionals work all season long to evaluate the risk for you, so heed their advice and stay off dangerous slopes. If you feel like there is enough uncertainty in the snowpack that it may be a risk, stick to slopes under 30 degrees, which nearly eliminates your risk of succumbing to an avalanche.
Eliminate uncertainty about avalanche risks by understanding what slopes pose some risk, and do your best to avoid them. Always read the forecast, ski with a partner, and have the necessary avalanche gear to venture into the backcountry safely.
Weather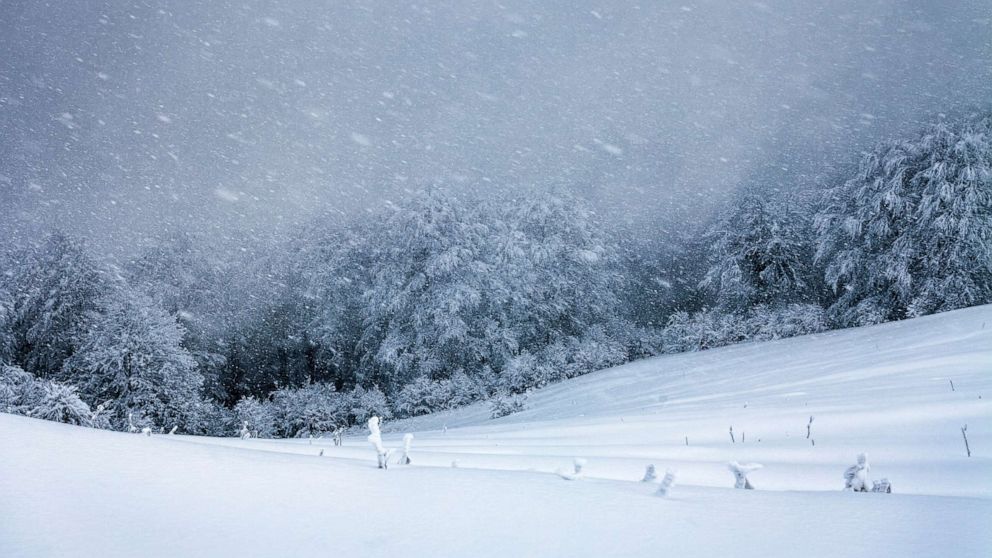 Weather is chaotic and weird, especially in the mountains. Because of this, weather introduces a lot of uncertainty into the equation of safety during a day of backcountry skiing. There are several ways to mitigate this uncertainty. First and foremost, always read the weather forecast. Some avalanche centers like the CAIC include weather forecasts on their sites. If your avalanche forecast center does not include weather forecasts or you're outside of a forecast area, a very basic yet effective tool to use is weather.gov. The forecasts on weather.gov are digestible and easy to use but provide good enough spatial and temporal resolution to be effective.
The main part of understanding how a weather forecast is significant to safety in the backcountry is to understand the safety impacts of various types of weather. For example, in the winter, high winds can build up deadly wind slabs on leeward slopes in a matter of hours. In the spring, rain or above normal temperatures can rapidly warm the snowpack and lead to loose wet, wet slab, or glide avalanches. Fully understanding how weather impacts the safety of a day in the backcountry will come with time, but do your best to anticipate these weather impacts and come up with mitigations for them. For example, if I knew it would start raining at around 3 pm and I was concerned about that increasing the risk of a wet loose avalanche on a steep slope that I was planning to ski, I would shift my timing earlier and ski the slope before the rain had time to affect it.
Group dynamics
You always need to know who you go with before venturing into the backcountry with them. If you've identified a particularly strenuous objective, maybe don't venture out with someone who you know isn't in great shape, as they could jeopardize your success and safety in the field. If you want to ski mellow corn laps all day, think twice about bringing someone who will try to push you past your comfort zone in higher terrain. Additionally, maybe your personnel dictates what terrain you ski, not the other way around.
Communication is the secret to success in the mountains. Ensure to engage your partners throughout all stages of the planning process so that they're in the loop and comfortable with the plan. If someone raises concerns, don't brush them off – figure out how you can adjust your plan to make them feel more comfortable. Be a leader and be sure to eliminate uncertainty about the plan for everyone. Before leaving the car, be sure to set ground rules and norms for the group like respect any veto, crossing one at a time, or whatever else those norms may be for the day. Communication breakdowns can be fatal in the mountains, so it is essential to remember when planning a day of backcountry skiing.
If you have any questions about uncertainty in the mountains, leave them below. Here at SnowBrains, safety is our number one priority, and we think facilitating conversations about backcountry safety is incredibly important!