Soldier Mountain ski resort in Idaho is currently for sale for just $149,000.  Bruce Willis owned this place for 20 years, then donated it to a local non-profit in 2012 and that non-profit is now selling it for only $149,000, which is how much they owe the bank.
The news of this very cheap ski area for sale has gone viral.
Soldier Mountain just announced the sale last week and they got 800 emails in the first 24 hours and over 2,000 emails in the first 72 hours.  They got so many emails, they weren't accepting any new emails inquires.
"We are surprised and flattered by the degree of interest in our mountain as expressed by the 2000+ emails we have received in the past 72 hours. For those of you that have emailed us prior to 4:00 pm Mountain time on Saturday, October 17, 2015 we will get back to you with your packet of information as described in our previous message. If you have not emailed us as of this time and date we will no longer be accepting email inquires (at least temporarily…and quite possibly, permanently) about this issue. We would be happy to answer any other questions unrelated to this matter. See you on the hill this winter." – Soldier Mountain on Oct. 17th, 2015
No, there will NOT be a Bidding War.  That would be illegal since Soldier Mountain is currently a non-profit.  What they are currently doing, is trying to find a new owner who will be the best fit.
"No, it will not be a bidding war, that's the price and it will be the board's decision on trying to chose the best person, purchaser, that will benefit Soldier Mountain and benefit Fairfield as a community." –  Don Schiermeier of Soldier Mountain
Just yesterday, it sounds as if they are accepting offers and emails again.  So if you want in, it might not be too late to throw your hat in the ring:
"There is still time left to send in your deposit -to a trust account. After that you are in the running to be interviewed and maybe chosen, to purchase Soldier Mountain Ski Area. Our staff has been answering questions as fast as we can. You can also send questions to info@soldiermountain. We are getting closer to winter so a cut off date for applicants is near…… This is your chance to be part of a dream. Thank you for all the letters and emails, Soldier Mountain has so many fans!!" – Soldier Mountain on Oct. 20th, 2015
What the current owners want is to get the ski area open for the coming ski season.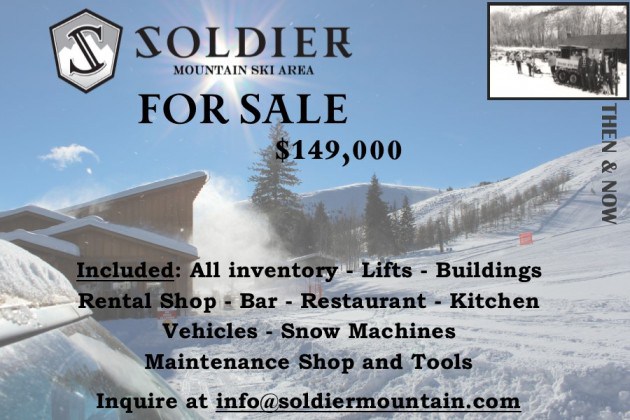 Learn more about the sale of Soldier Mountain:
Yes, $149,000 is crazy cheap for a ski resort especially when that price includes:
A Bar
A Restaurant
A Kitchen
All the Lifts
All the Buildings
All the Vehicles
All the Snow Machines
The Maintenance Shop
All the Tools
All the Inventory
Soldier Mountain Ski Area Stats:
2 Chairlifts
1 Magic Carpet
Top Elevation = 7,177 feet
Base Elevation = 5,752 feet
Vertical Drop = 1,425 feet
Skiable Area:  1,150 acres
Price = $149,000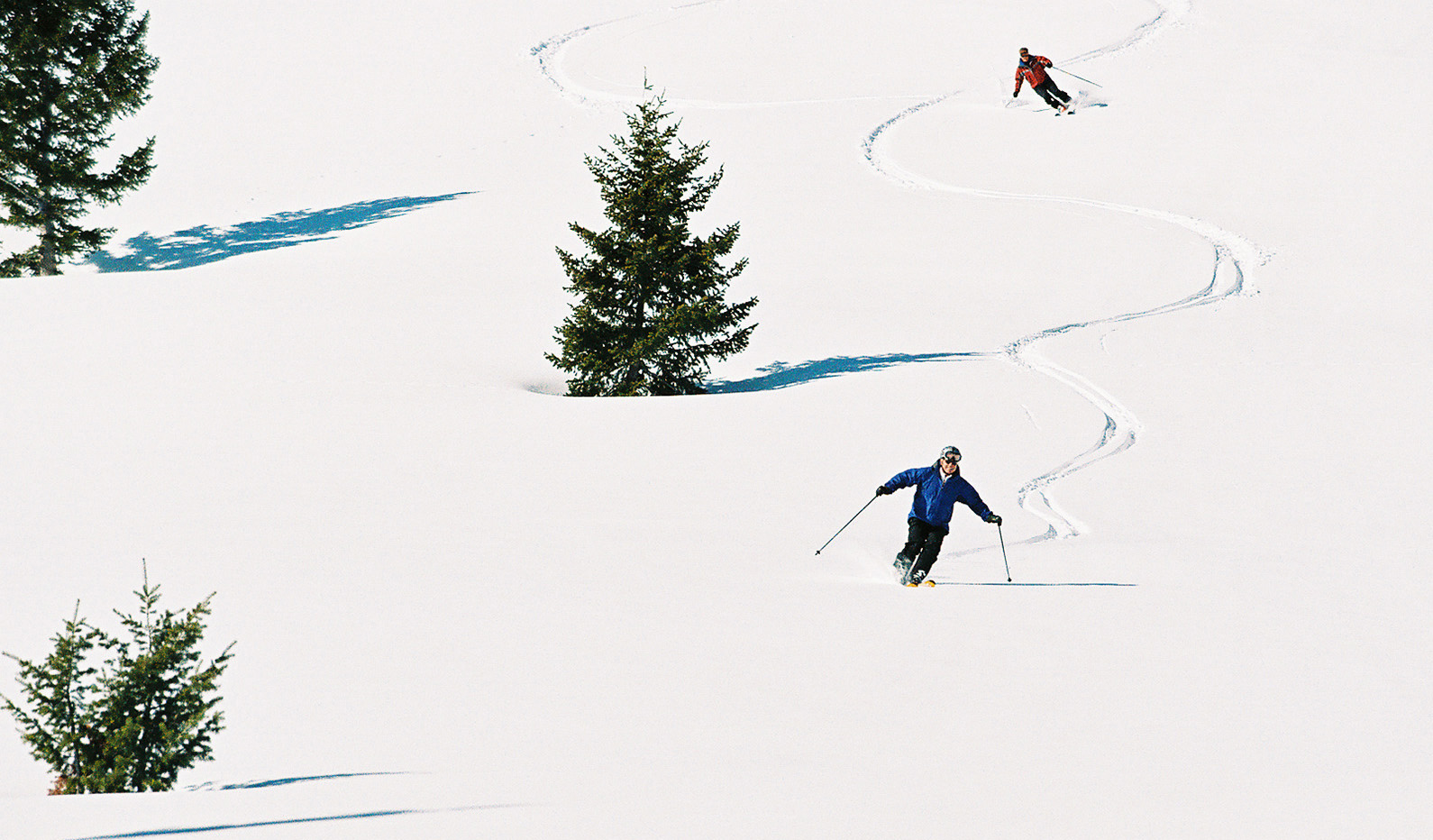 ***
If interested in purchasing Soldier Mountain ski area, please contact Soldier Mountain ski area via the email below:
info@SoldierMountain.com