November 2020 was very warm and quite dry for the United States as the Atlantic's extremely active hurricane season came to a close.
Last month's heat also added to a warm stretch so far for 2020, ranking the year to date as the nation's fourth warmest, according to scientists at NOAA's National Centers for Environmental Information (NCEI).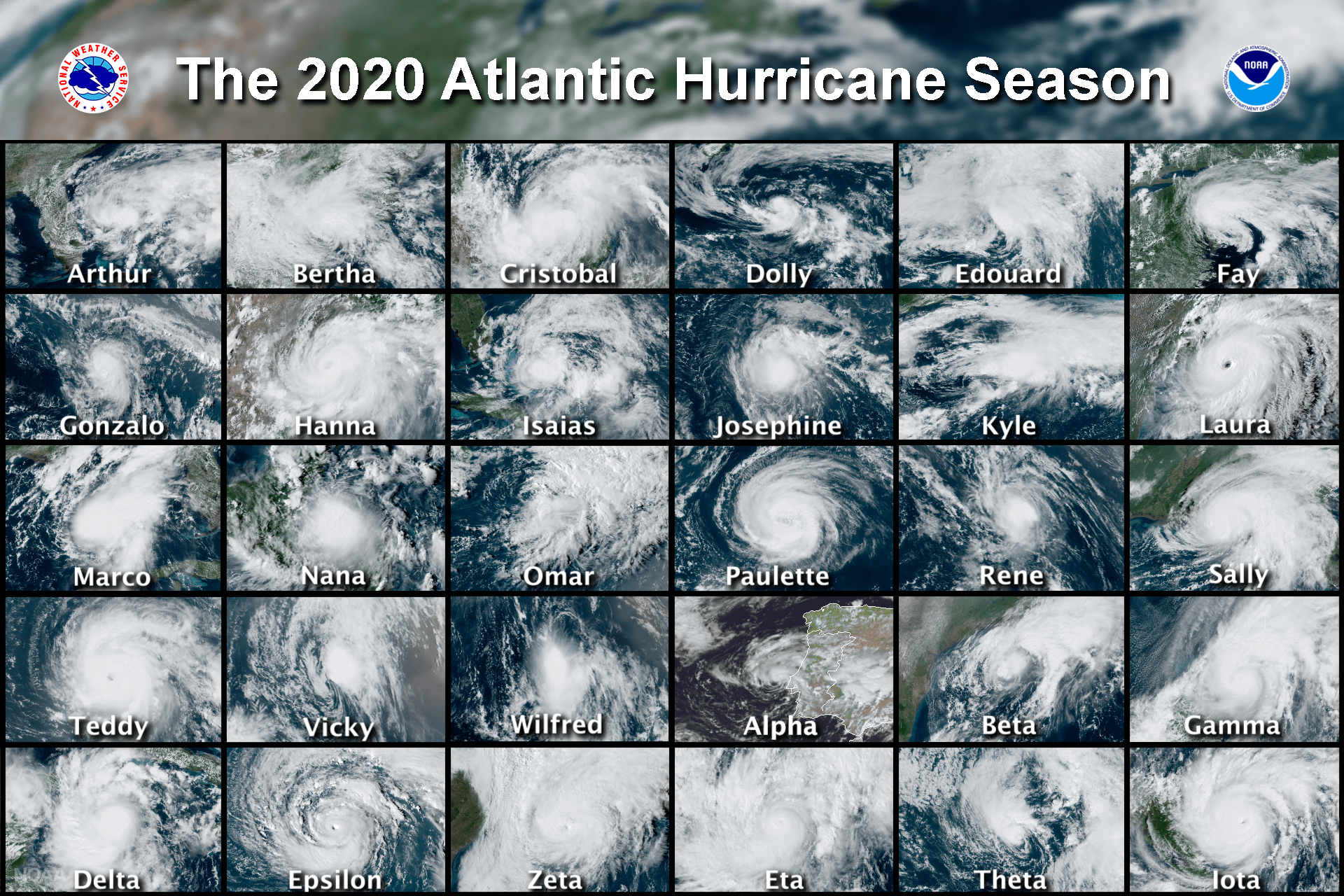 Here are more highlights from NOAA's latest monthly U.S. climate report:
Climate by the numbers
November 2020
The average November temperature across the contiguous U.S. was 46.4 degrees F (4.7 degrees above average), which placed the month at the fourth-hottest November in the 126-year record.
The nation's average precipitation across the contiguous U.S was 1.90 inches (0.33 inches below average), ranking November in the driest third of Novembers on record.
Above-average temperatures were felt across most of the Lower 48, as Delaware, Maryland, New Mexico, and South Carolina each had their second-warmest November on record.
Year to date and meteorological autumn
It was a warm meteorological autumn (September through November) across the contiguous U.S. The average autumn temperature was 55.5 degrees F (2.0 degrees above average), making it the 11th-warmest autumn.
The total autumn precipitation was 6.52 inches (0.36 of an inch below average), which ranked in the middle third of the historical record for the season.
With just one month to go in 2020, the year to date (YTD, January through November) is keeping pace as the fourth-warmest on record — with an average temperature of 56.1 degrees F (2.3 degrees above average). The four warmest YTD periods on record have all occurred since 2012.
Despite the dry autumn, the U.S. had a YTD precipitation total of 28.26 inches — 0.67 of an inch above average — ranking in the middle-third of the climate record.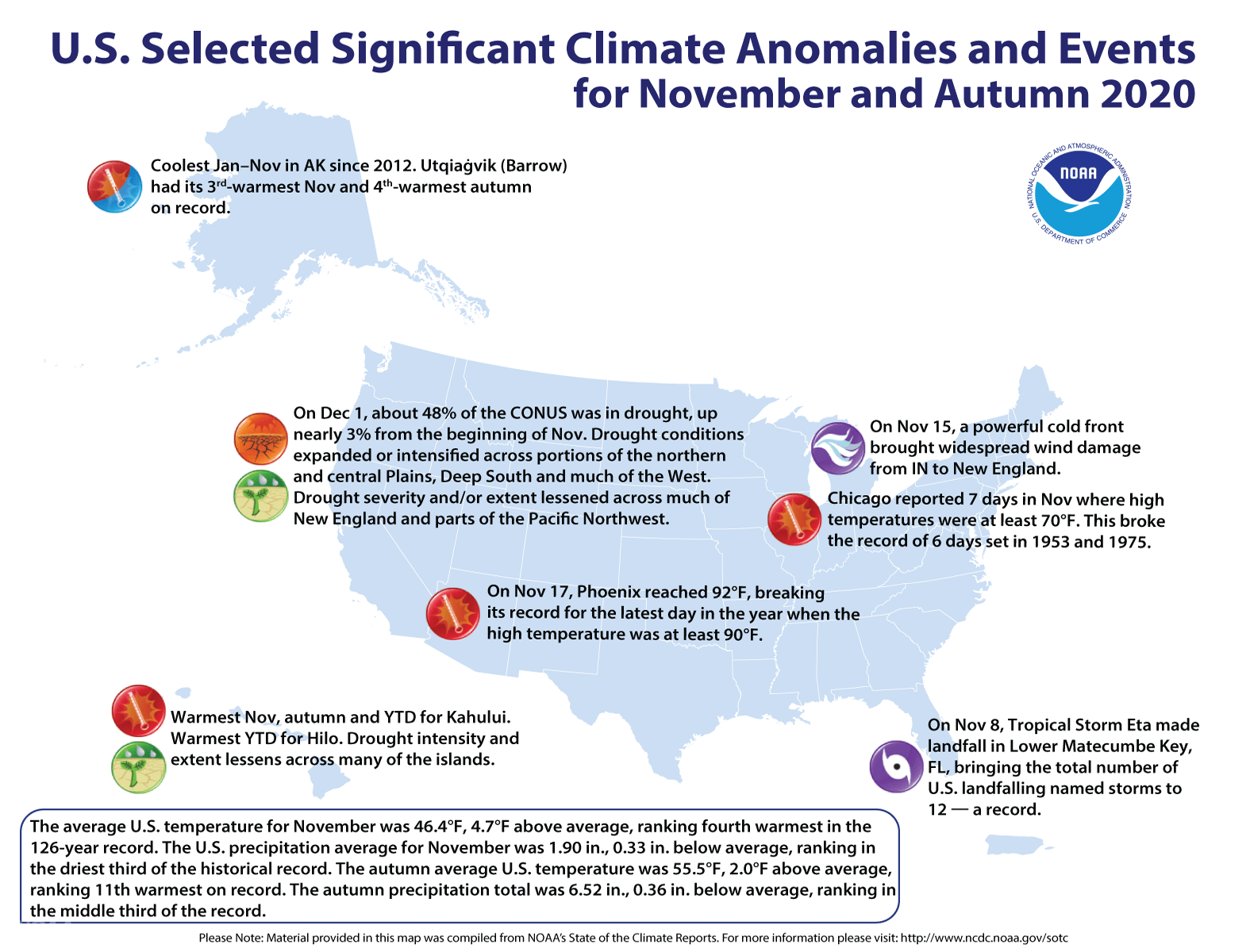 Other notable climate events
A record-breaking hurricane season came to a close: As of November 30, the Atlantic produced 30 named tropical storms in 2020, which breaks the previous record of 27 set in 2005. The 13 hurricanes and six major hurricanes in 2020 are both the second most on record behind 2005. Twelve named storms hit the continental U.S., breaking the previous annual record of nine landfalls set in 1916.

Autumn was remarkably warm for some: The season saw above-average temperatures across much of the Western U.S. and from the Deep South to New England. California and Florida both had their hottest autumn on record.

Drought grips almost half the nation: By month's end, approximately 48% of the contiguous U.S. was in drought, up nearly 3% from the beginning of the month. Drought conditions expanded or intensified across portions of the northern and central Plains, Deep South, and much of the West.