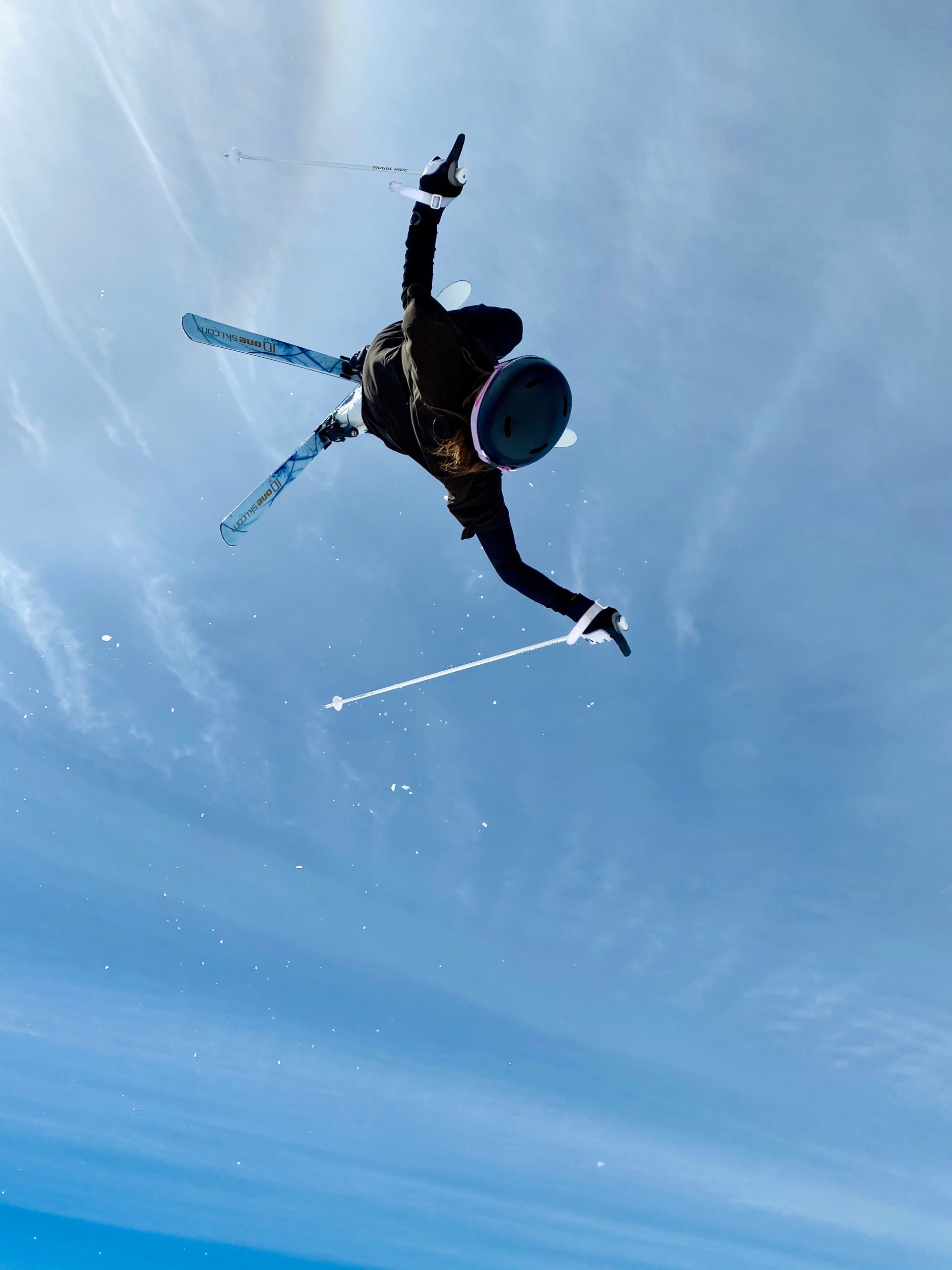 Brought to you by Grand Targhee Resort
The history of Grand Targhee Resort is owed largely to the legends that call it home.
For generations, the Creative–and the Rowdy–continue to flock to the Teton Mountains and to Targhee. Along the way, those woolly mountain folk have planted roots, formed a community, and nourished snow culture.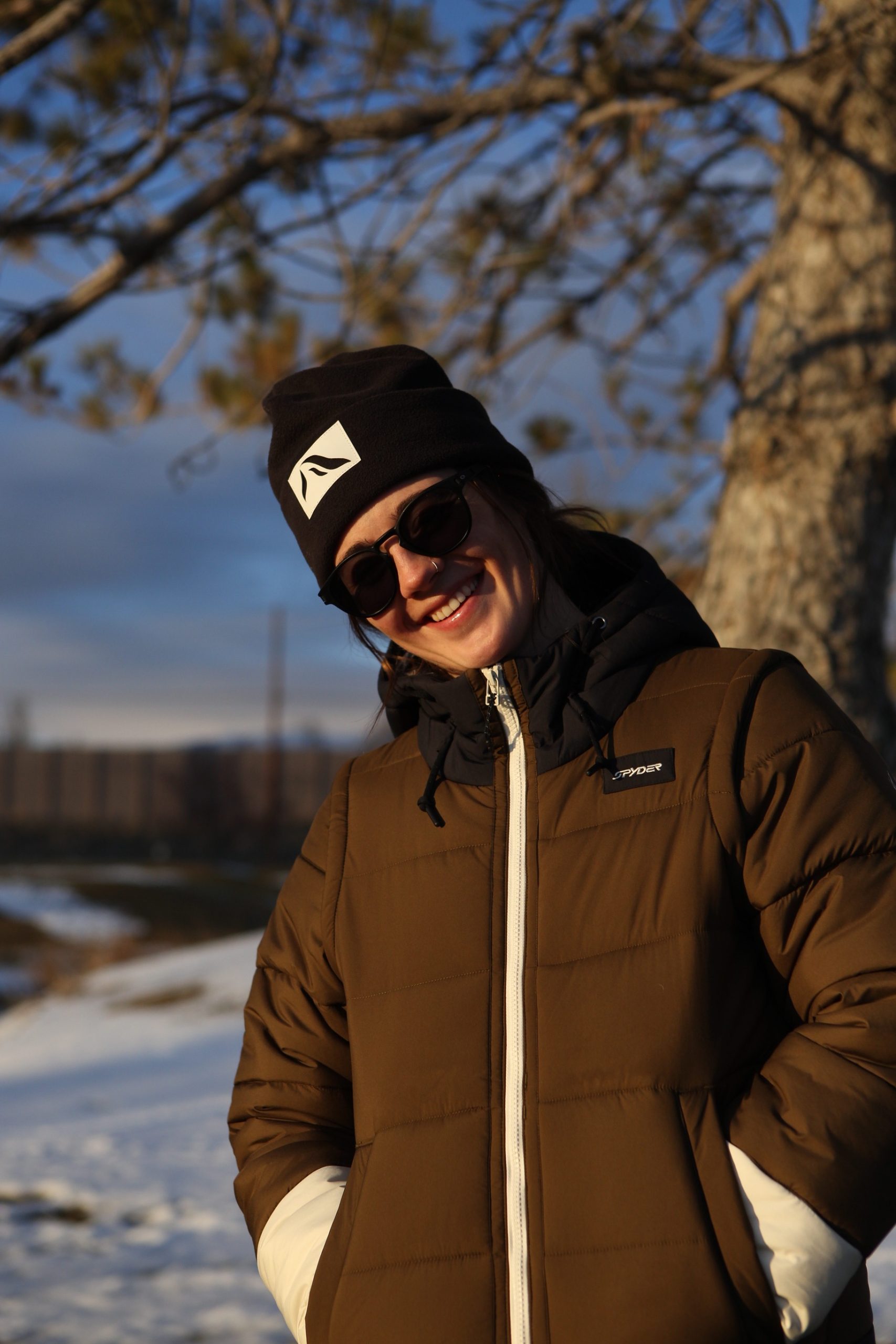 US Olympian Jaelin Kauf knows plenty about the above; she and her family have skied the 'Ghee all her life, literally. And she credits the Targhee Vibe for the passion that fuels her pursuit for Olympic excellence in skiing.
SnowBrains had a chance to catch up with this fast-skiing young woman just before her departure to Beijing and Winter Olympic Games action, beginning February 3rd with finals on February 6th.

When asked about her earliest memories of skiing the 'Ghee, Jaelin's replies reflect a sincere appreciation for that upbringing.
"My brother and I felt like we owned the place," she said.
Jaelin recalls days spent on the mountain, skiing as long as she could. 
"I didn't necessarily 'know' it then, but I remember feeling the family atmosphere and understanding it is something special," she recalled.
Grand Targhee is still as special to Jaelin today. She grew up in Alta and, to her, Targhee always has been (and is) home. Roots like that run pretty deep—kinda like the powder snow she recalls skiing as a kid snorkeling down the faces of Targhee. 
"I have traveled the world, to every country involved in ski competition," Jaelin said, "and by that perspective, there's something special about Targhee."
A professional path is commonly shaped by the roots which run deepest, and Jaelin gives Targhee a decent slice of credit for the foundation that enabled her own achievements.
"It all started at Targhee," she said. "People are happy to be together, enjoying their passion. It spreads through everybody."
"When I get caught up in contests or rankings, I remember back to why I, personally, am passionate for skiing in the first place," she said.
"That's something I found at Targhee."
The unique Vibe of Targhee has been well-documented. In fact, it's one of the resort's most popular aspects. And, as it happens, the Olympic Games have a unique vibe of their own.
When at the Games, Jaelin happily shared, the athletes are all about respect-meets-admiration. There, at ground zero, the athletes are as much in awe as the spectators for what's going down. Regardless of the discipline, Olympic competitors are supportive first.
And, Jaelin assured with a laugh, Grand Targhee Resort always gets a BIG recommend when meeting new friends on the circuit because, whether competing on the world's biggest ski stages or simply goofing off at home, it's the genuine moments that last. And Grand Targhee Resort is home to plenty of those.
To Jaelin and many others, there's just something especially spectacular about the Teton Mountains and about home.
"There's just so much going on," Jaelin said, "AND the Teton Valley is perfect for just 'hanging out,' anyway."
For many skiers and travelers alike, the Teton Mountains are just peaceful–anytime, any season.
Support for Jaelin from around the Teton Valley and at Grand Targhee, specifically, is huge. The resort hosted a recent community hang-out in its Main Plaza, and there are even large-sized letter J's hanging from the trees above her hometown of Alta.

Those family members, friends, and neighbors will be eagerly watching online and televised, as Jaelin the US Team showcases their skills before global audiences next month. Join us in following the competition schedule!

And running right alongside all those good and supportive vibes is HUGE stoke for a 2021/22 winter season, which is already on pace to be POW-tastic.
Storm totals between late December and mid-January alone were eyebrow-raising enough to merit national headlines. And all of that only underscores what our fast-skiing friend, Jaelin already knows from up-bringing: Targhee is the place to be!