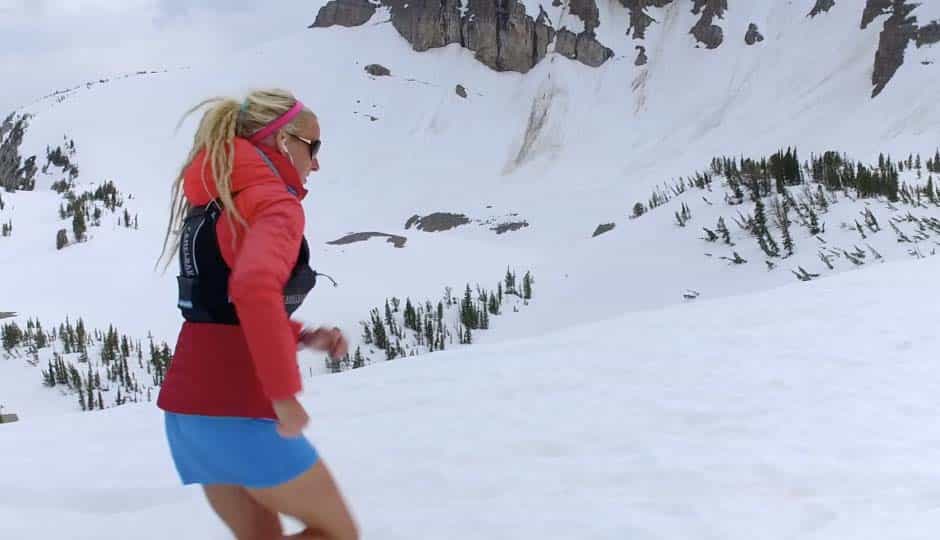 Meredith Edwards is focused on empowering women in mountain sports
Meredith Edwards, a US mountain endurance athlete and member of Team Vibram, is headed to Alaska to start her FKT attempt at Denali – the highest mountain peak in North America. With a summit elevation of 20,310 feet above sea level and the tallest mountain in the world from base-to-peak on land, measuring 18,000 feet, the current women's Denali FKT stands at 21 hours, 6 minutes by Katie Bono, 2017, and the men's was set in 2019 by Karl Egloff at 11 hours and 29 minutes. Meredith is targeting the women's current FKT in hopes that her journey will inspire more women in mountain sports. The FKT is up & back from Base Camp at 7,200′.
As a lifelong athlete, Meredith has consistently performed well at UTMB and won every distance in ultra running from 50k to 100 milers, yet her own story is one of personal endurance – something which she draws on for strength as an athlete and previously, as a counselor for children with disabilities.
At the age of seven, Edwards suffered sexual abuse trauma, but sport gave her an outlet and restored her confidence, ultimately resulting in her becoming a 2x division one athlete.
"Attempting this project is a stepping stone for women in mountain sports as I want to inspire others to not be afraid to pursue big goals. No matter the outcome, it's important to show up and focus on the journey. I'm a product of everything that's happened in my life and I'm grateful for the struggles that I have overcome because that is what made me the person I am today. Her Denali Speed Project is about showing up for women everywhere."

– Meredith Edwards
Fabrizio Gamberini, Global Chief Brand Officer and President of Vibram said, "Founded over 85 years ago, Vibram changed the game for athletes across various sports and disciplines and redefined how they relate to the ground through their footwear. Our support for Meredith embarking on this FKT is no different – we are in her corner and will support her journey on Denali no matter the outcome."
Meredith will be on Denali until 15th June, and her journey can be followed on Instagram: