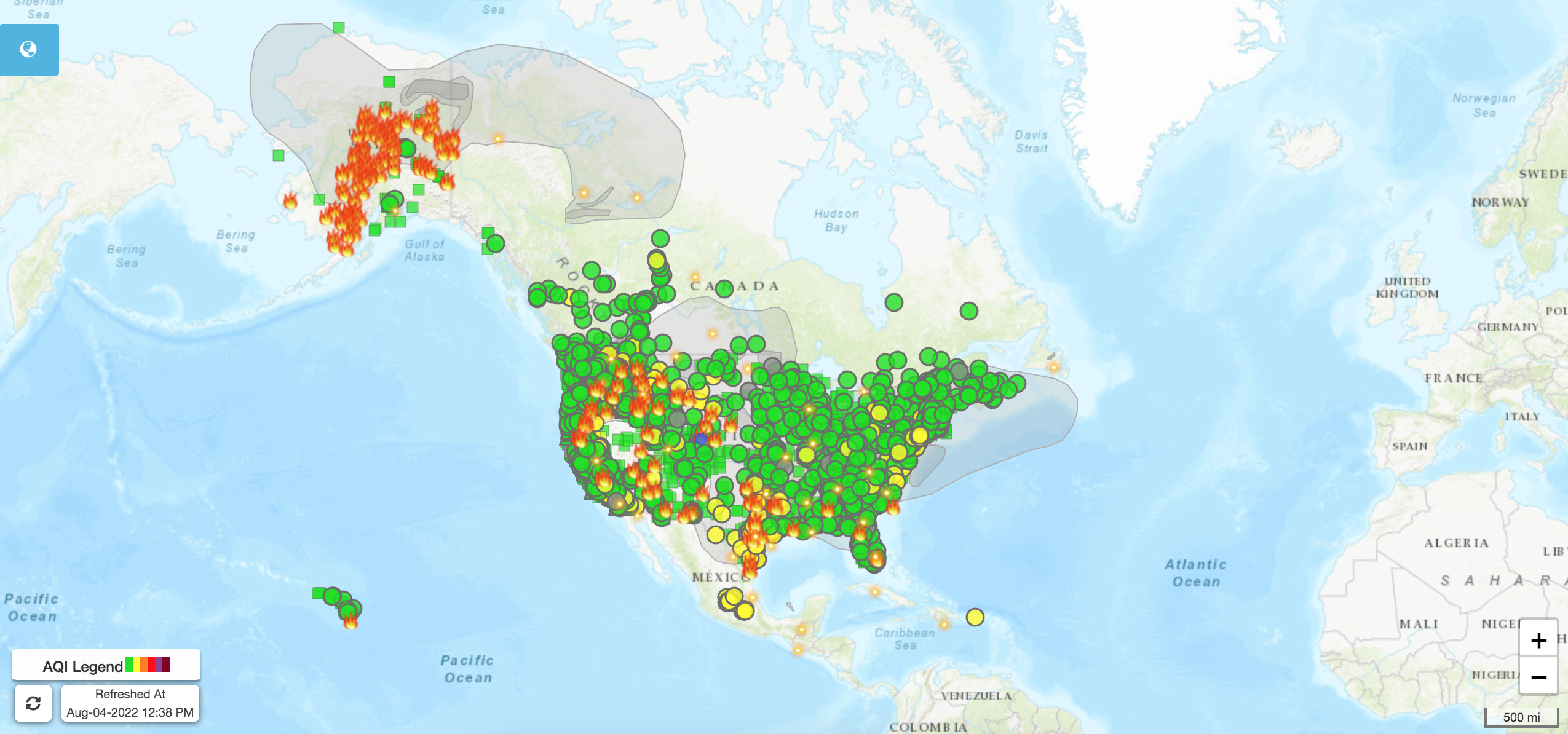 National Fire News
as of July 12 at 5:00 a.m. MDT (on a scale from 1 to 5)
Current hours for the National Fire Information Center are
(MST) 8:00 am – 4:30pm, Monday – Friday
208-387-5050
This report will be updated Monday through Friday.
Please check the IMSR for more information.
August 4, 2022
Seven new large fires were reported yesterday, four in Texas, two in Oregon and one in Montana. Sixty-two large fires and complexes have burned 1,640,278 acres in 14 states. More than 11,000 wildland firefighters and support personnel are assigned to incidents across the United States. Three Type 1 incident management teams (IMTs), eight Type 2 IMTs and two complex IMTs are assigned to incidents in the Great Basin, Northern Rockies, California, Rocky Mountain, Northwest and Southern areas.
To date, 39,910 wildfires have burned 5,802,433 acres across the country. This is well above the 10-year average of 34,846 wildfires and 3,752,006 acres burned. Each year, thousands of fires in the United States are caused by people. The major causes of these fires are from loss of control of debris burning; unattended and improperly extinguished or not extinguished campfires; and sparks or heat transfer from the use of vehicles and equipment like chain saws or recreational vehicles including trailers. Become a part of the solution. Learn more on how you can safely play and work around our natural resources on our public lands. Prepare for wildfire – Ready, Set, Go! 
The Predictive Services staff at the National Interagency Coordination Center released the significant wildland fire potential outlook for August, September, October, and November. For additional information, visit the Predictive Services fuels and fire danger summary, fire weather and potential briefing, and the seven-day significant fire potential outlook.
Here is a satellite loop showing the Cedar Creek wildfire becoming more active this afternoon, sending a plume of smoke eastward towards Bend. This fire is burning near Waldo Lake, around 20 miles east of Oakridge. This fire was ignited by recent lightning. #orwx #wildfire pic.twitter.com/FXCJhC7Llr

— NWS Portland (@NWSPortland) August 4, 2022
Remember that unauthorized drones near wildfires are dangerous for our wildland firefighters in the air and on the ground. So far this year, eight drone incursions have been reported. All instances caused wildland fire managers to shut down air operations until they could confirm the drone was no longer in the area. Unauthorized drone flights pose serious risks to firefighter and public safety and the effectiveness of wildfire suppression operations. To inform drone pilots of flight restrictions, the Federal Aviation Administration has developed an easy-to-use smartphone app called B4UFLY. The app helps drone pilots determine whether there are any restrictions or requirements in effect at the location where they want to fly.
Lightning ignited more than 3,200 wildfires this year, but nearly 35,0000 were human-caused. Some people walk away without putting out their campfire, others light fireworks around day brush and grass. These behaviors are dangerous and unlawful. You can make a difference and reduce unwanted wildland fires by reporting careless and illegal behavior. If you see something suspicious, please call the nearest law enforcement office and help protect our wildlands. Please do your part to prevent wildfires and recreate responsibly.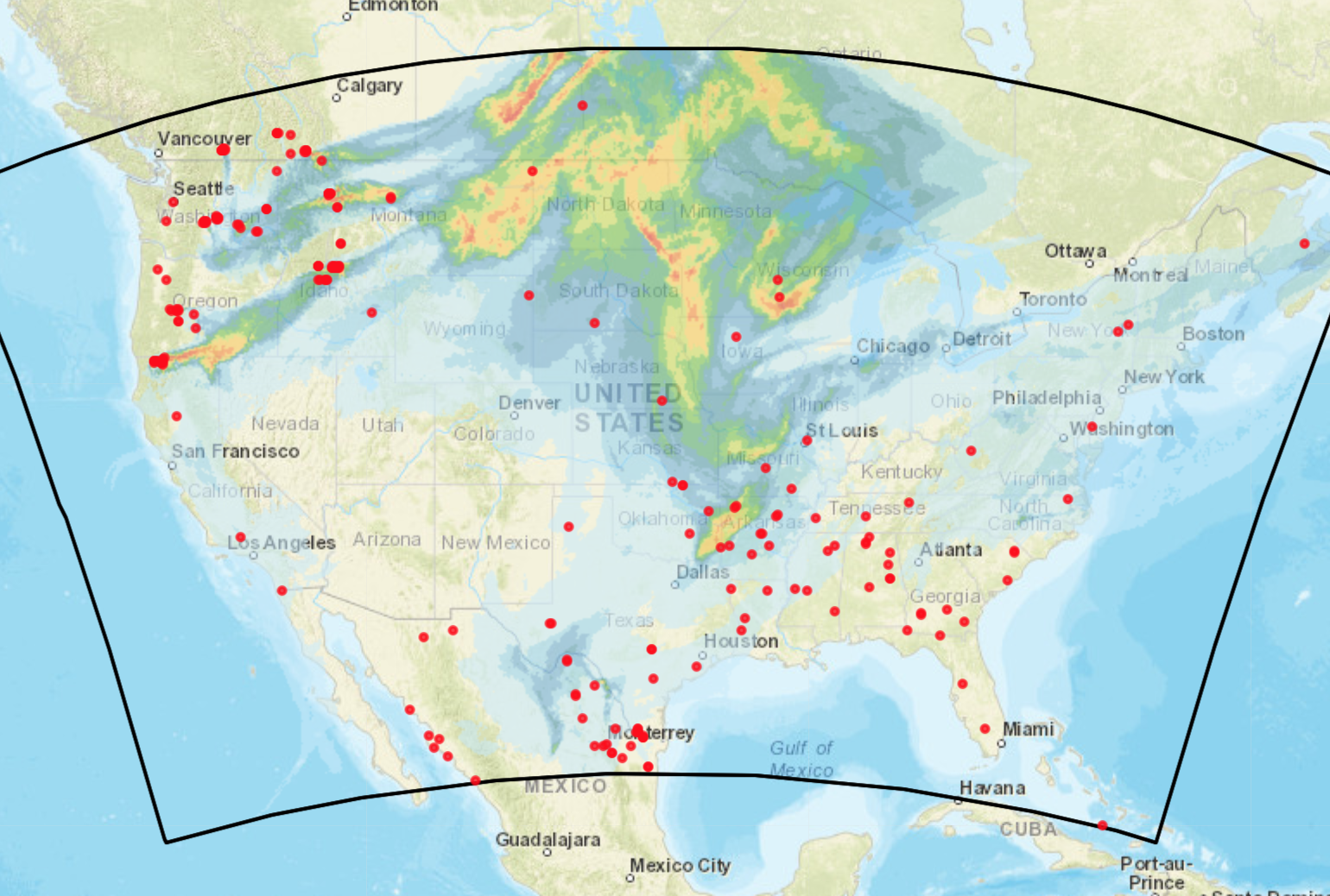 Weather
Elevated to critical conditions will spread across much of central and eastern Montana into portions of western Montana as westerly sustained winds of 15-25 mph gusting to 25-45 mph amid minimum relative humidity 10-25% develop. Locally elevated conditions are likely in portions of central and eastern Washington and central and eastern Oregon as west-northwest winds strengthen, but minimum relative humidity should remain mostly above 20-25% in Washington and northern Oregon, while dropping to 10-20% in central and eastern Oregon. Isolated to scattered mixed wet and dry thunderstorms are expected across southern and eastern Idaho into southern and central Montana and possibly northeast California and northwest Nevada. Strong to severe thunderstorms are possible from east-central Idaho into central Montana as well.
Monsoon thunderstorms, with scattered to widespread coverage, will continue south of these areas across the Great Basin, eastern California, Southwest, and Colorado. Hot, dry, unstable, and breezy conditions will develop on much of the central and southern Plains, and thunderstorms are possible from Texas Panhandle through Oklahoma, which may ignite and spread new fires. Scattered to widespread thunderstorms are expected across much of the eastern US, and warm and dry conditions are expected across much of the Interior into south-central and southeast Alaska.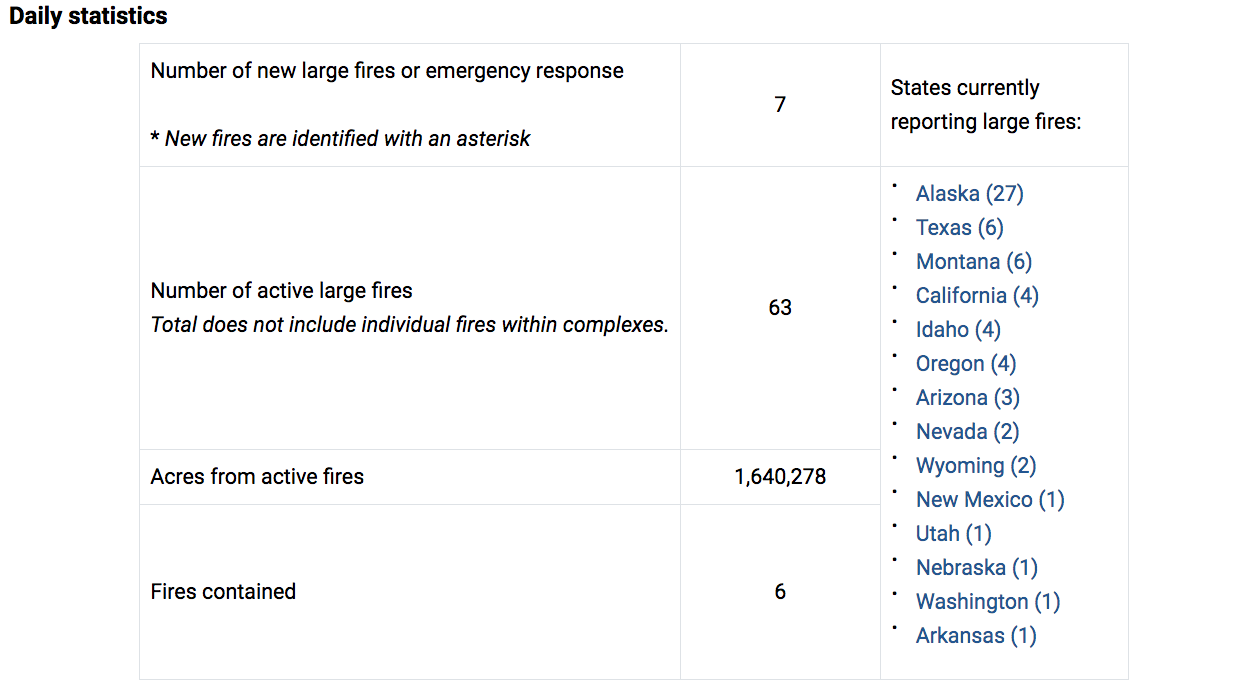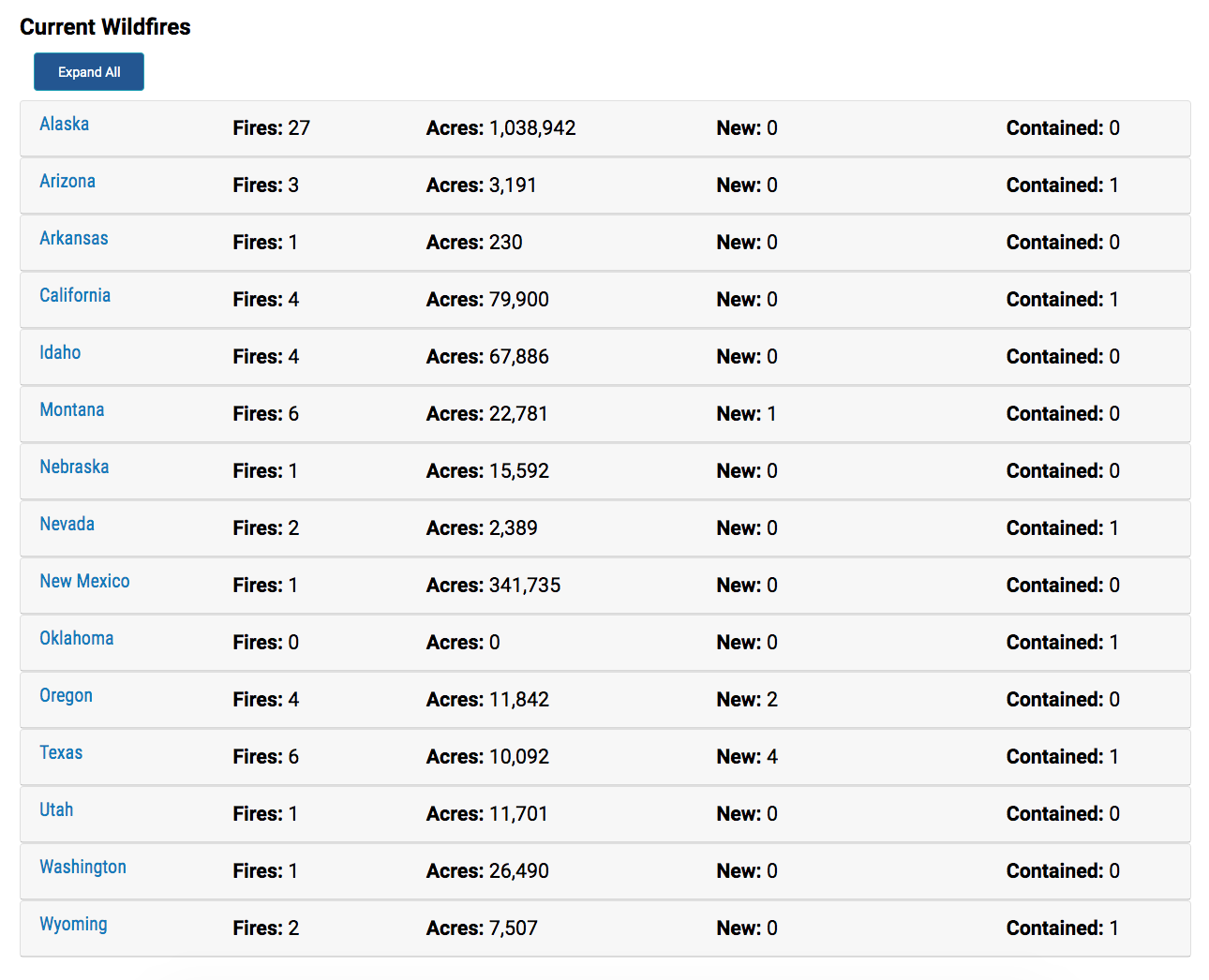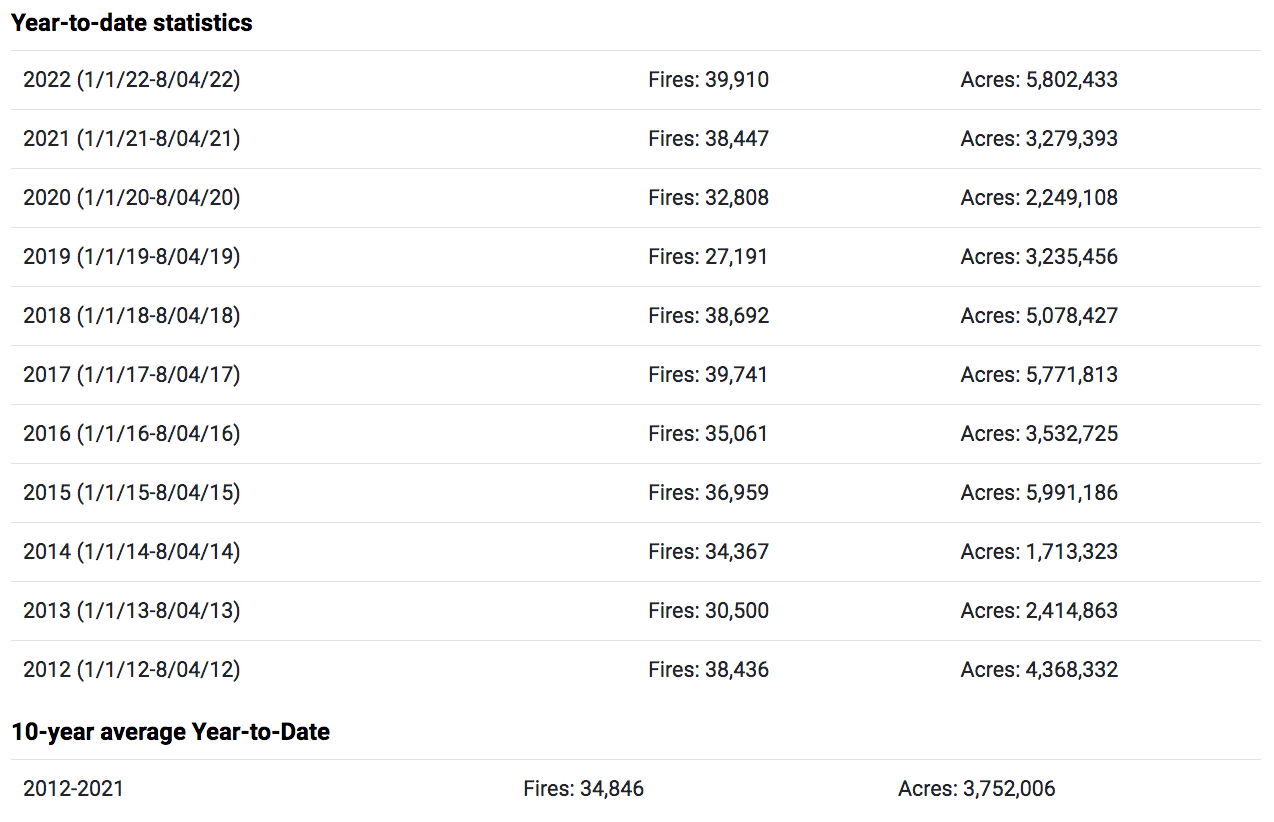 More Info: