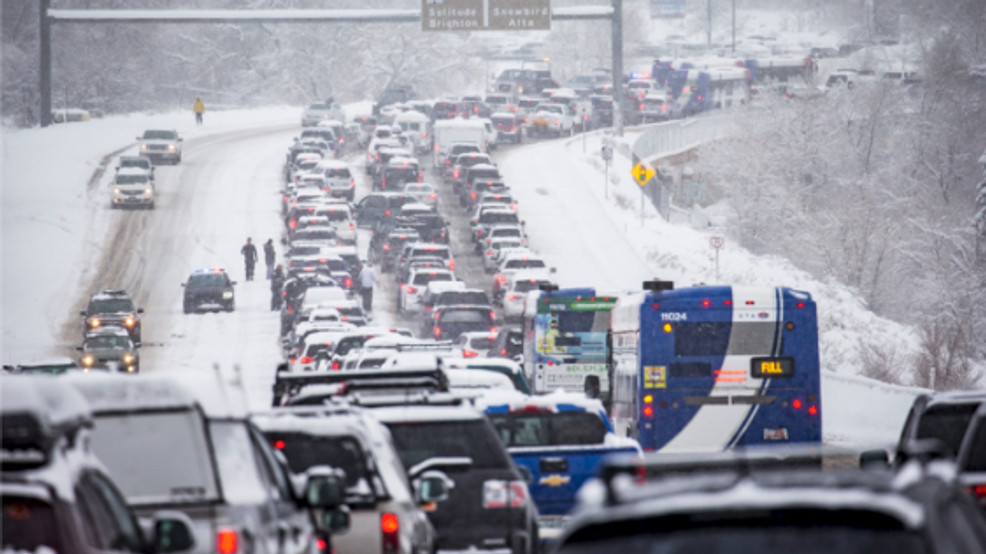 Traffic on a powder day up to Alta Ski Area = hell.
But there may be a solution—well, two, actually.
The Utah Department of Transportation announced Friday two possible strategies to help reduce traffic in Little Cottonwood Canyon (U.S. Highway 210): a cog railway or a gondola to shuttle visitors to ski resorts Alta and Snowbird.
But not everyone is so convinced these options have everyone's best interest in mind. According to the Deseret News, both options were immediately denounced by conservation organizations and backcountry enthusiasts who say "they are an attempt to turn the canyon into an amusement park."
The Wasatch Backcountry Alliance—a recognized voice for the backcountry community involved in human-powered winter recreation in the Central Wasatch Mountains—wrote the following in a Facebook post concerning UDOT's announcement:
"The Wasatch Backcountry Alliance is concerned the shiny appeal of an expensive train or gondola system may distract us from our goals or actually make things worse," Brad Rutledge said, co-founder of the organization and current board member. "These solutions not only miss the target on making things better, but the train and gondola concepts threaten many of the things that make the Wasatch Mountains so amazing today."
The two options proposed by UDOT come as a result of more than 6,500 public comments and will be included as alternatives as part of the Little Cottonwood Canyon draft environmental impact statement, according to the Deseret News.
If UDOT decided to go with the gondola, it would start in Sandy, where visitors would park in a proposed 1,500-space structure on the west side of North Little Cottonwood Road at La Caille. The gondola would allow direct transportation to Alta and Snowbird.
But if they went with the cog rail, it would start from the same Sandy base station as the proposed gondola and parking structure and would include a diesel-powered train with a cogwheel on a track underneath, also giving direct service to Alta and Snowbird. 
Both options raise environmental concerns for the canyon's watershed. Canyon enthusiasts such as the Wasatch Backcountry Alliance and Save Our Canyons say that these options will bring too many visitors to the already popular Little Cottonwood Canyon and ruin it.