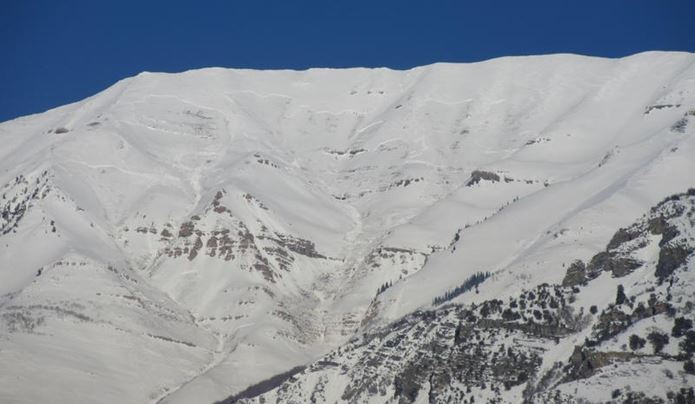 Officials have identified a snowmobiler who died after being caught in an avalanche in the East Fork of the Chalk Creek area, near Coalville, Saturday afternoon. The Summit County Sheriff's Office said in a news release Sunday afternoon the deceased is Jason Lyman, 49, of Mona.
Three snowmobilers, including a 14-year-old boy, were riding in the East Fork of the Chalk Creek area of Summit County when an avalanche was triggered that buried one man, Summit County Sheriff's Lt. Andrew Wright said. Utah Avalanche Center reported that both the man who was buried and his friend had beacons, but "were not skilled at its use," and neither brought a probe.
The man was buried in the snow for 30 to 40 minutes, while his friends worked to dig him out. Members of the Summit County Search & Rescue team and a Utah Department of Public Safety helicopter responded to assist with locating the man.
"After two friends dug him out, they began CPR and continued to administer lifesaving efforts for more than 40 minutes until a Utah DPS helicopter was able to get to the patient," the news release said. "The male was transported by the DPS helicopter to an Evanston, Wyoming hospital where he died."
No one else was injured in the avalanche, which was estimated to be 500 to 600 feet wide and four to 10 feet deep at the toe, according to the release.
"The Summit County Sheriff's Office offers our most sincere condolences to the family. We ask the media to respect the privacy of the family while they grieve the loss of their loved one," the release concludes.