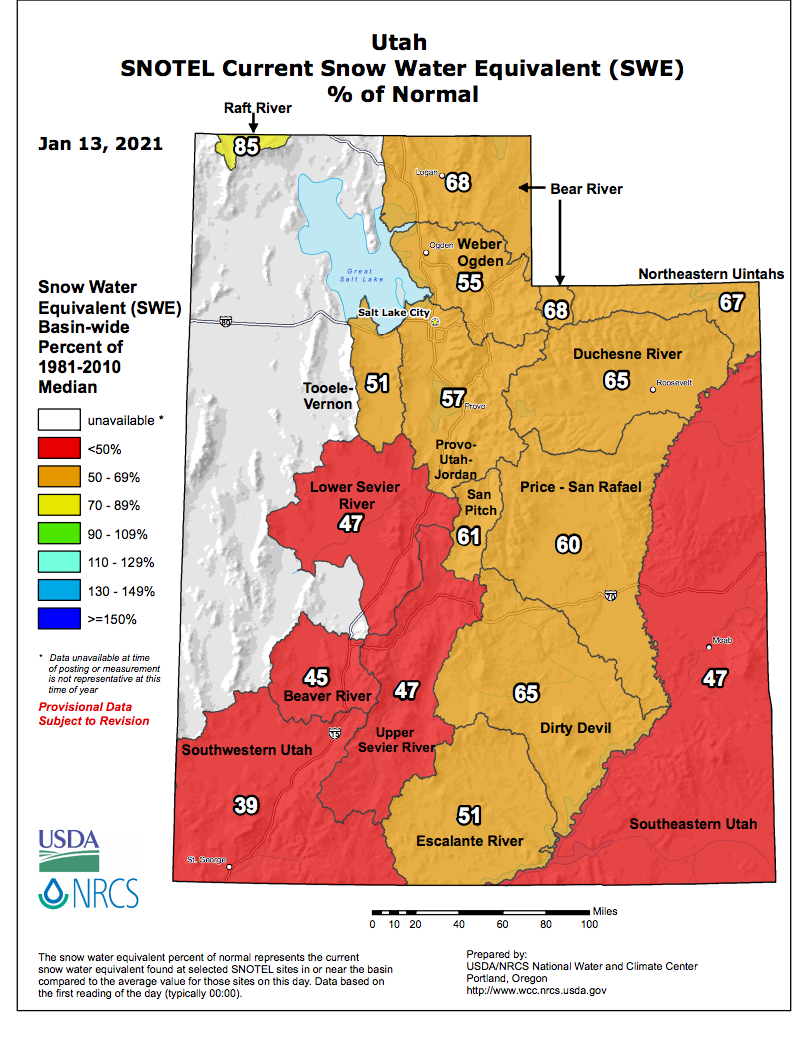 Utah is low-tide right now. It has been all season. I've seen it with my own eyes because I live here. It reminds me of the 2015 season, which had a historically low amount of snowfall.
Now there's data showing that Utah is actually on track for an even worse snow year than 2015, which actually started out fairly well. According to data collected by SNOTEL sites showing SWE, Snowbird is at 75% of its median snowfall for this time of year, Brighton is at 49% (but in its defense, the Brighton station is positioned about 450 ft lower than the ski area's base), and Thaynes Canyon aka the Park City-side of the Wasatch is at 55%.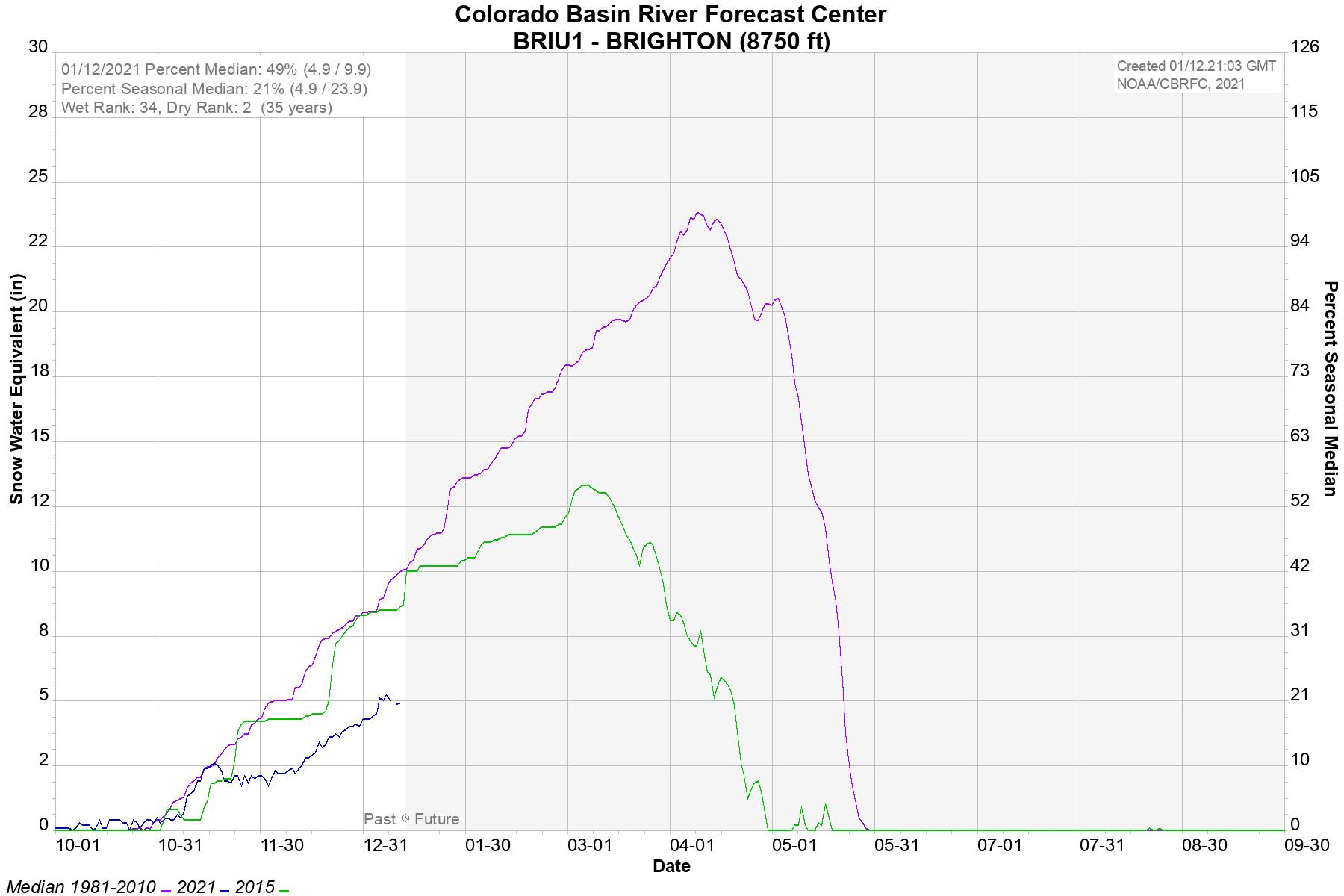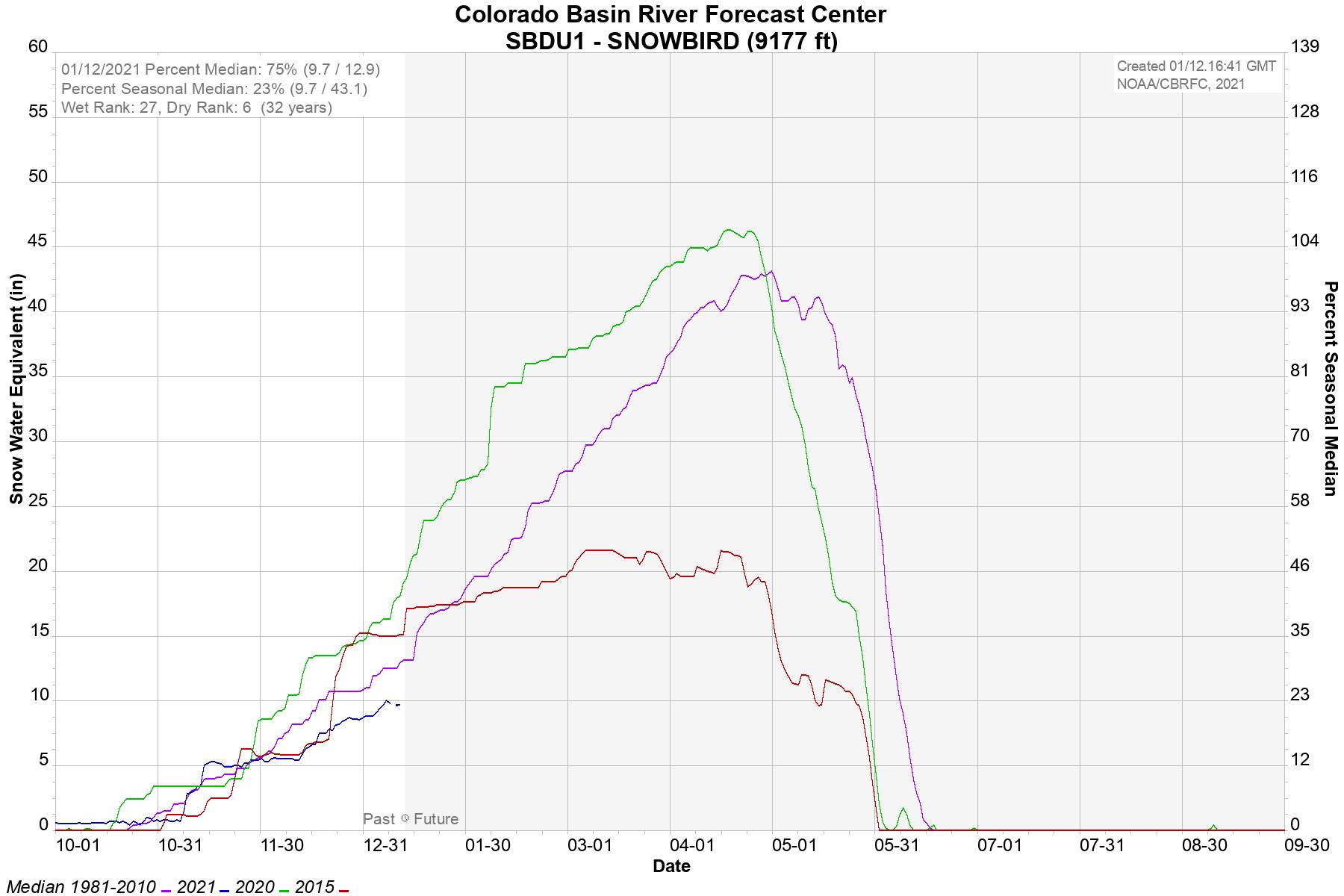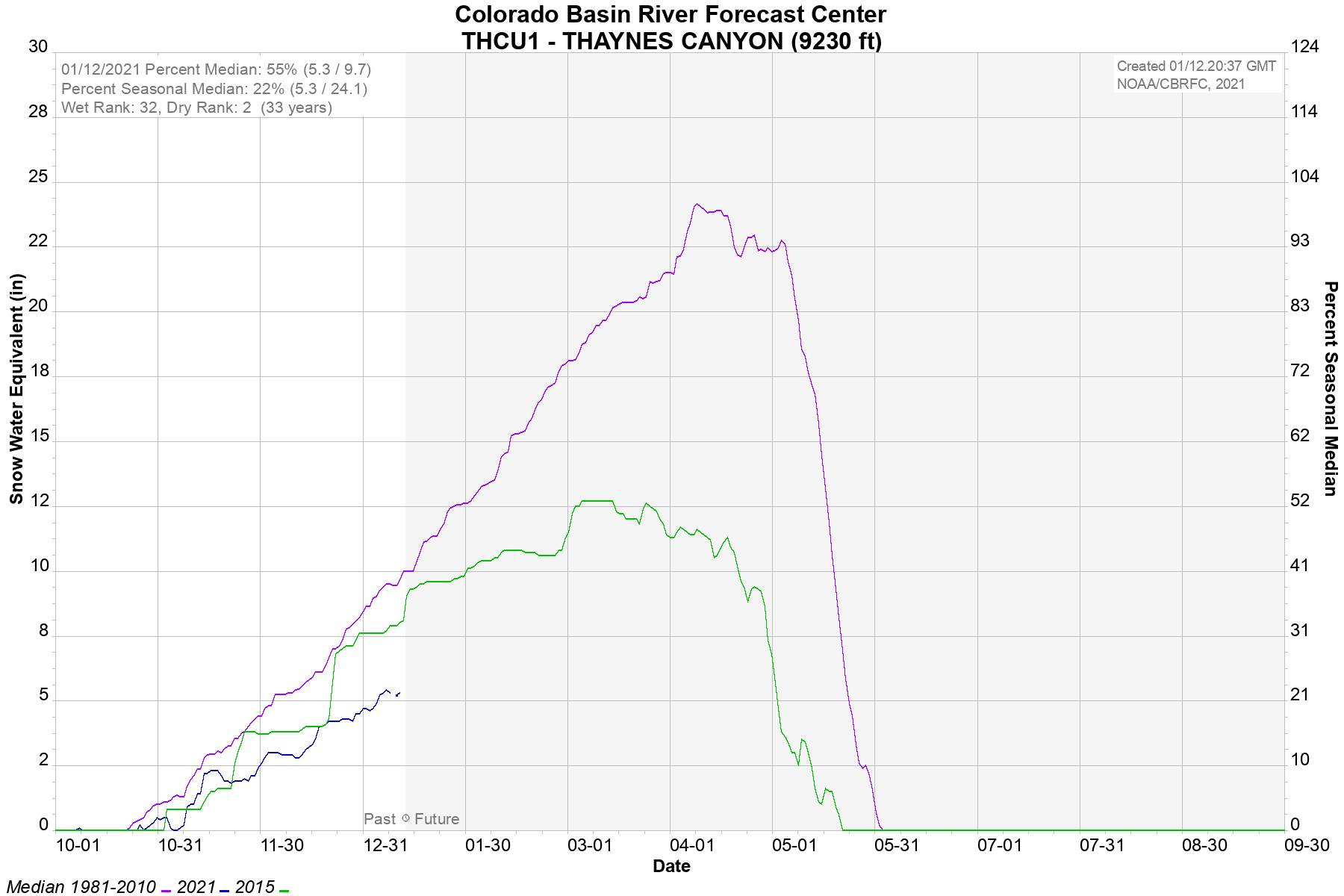 It is DRY, and there isn't much snow forecasted here for the next week either.
BUT let us not lose hope—it's way too soon for that. The good news is that we still have a long season ahead of us to play catchup in terms of snowfall.
The snow gods need to come back from vacation! I bet you they're just partying at Alyeska right now, which has a current season snowfall total of 470″. That's not even fair.
Do you really need to be creeping up on 500″ in mid-January, Alyeska?! Shoot us some of that powder down here where we need it!
Oh, and besides it being pretty low right now, the skiing in Utah is still fun! Check out the video below of SnowBrains CEO Miles Clark ripping High Rustler at Alta yesterday…