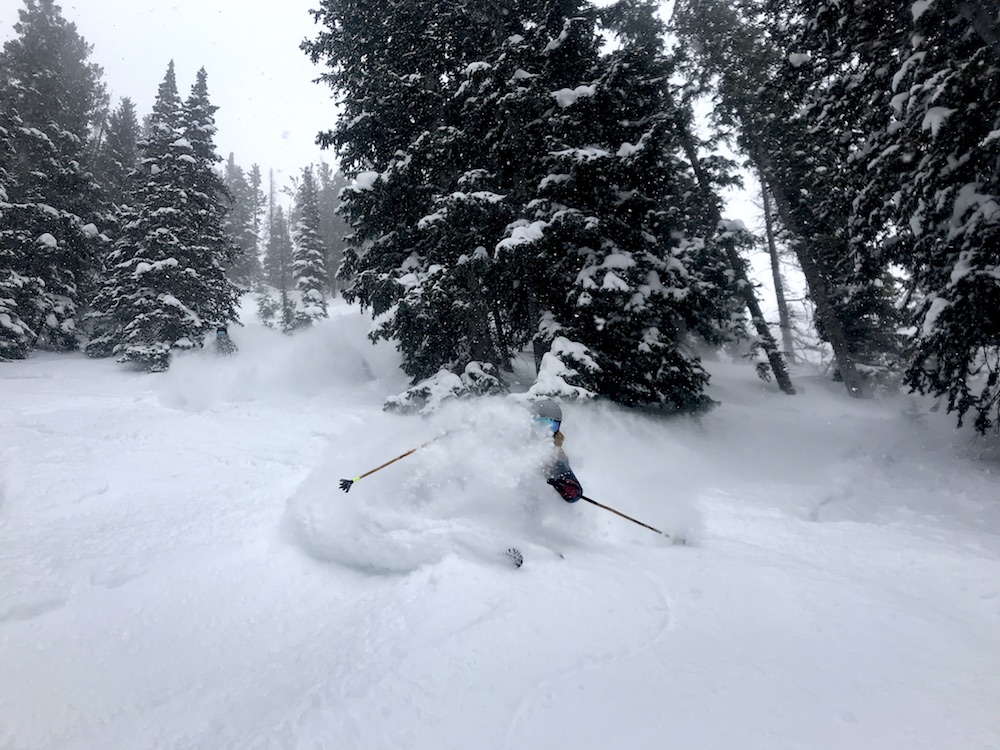 Thanks in part to an above-average amount of snowfall, visits to Utah's ski resorts topped 5 million for the first time, industry officials announced Tuesday. Nathan Rafferty, president, and CEO of Ski Utah said the record number of skier days for 2018-19, 5,125,441, surpasses the previous state record set in the 2016-17 season by 12 percent, reports Deseret News.
The large increase in skier visits can be credited to the Epic, Icon and Mountain Collective ski passes, as well as the excellent snow year Utah had. At least one resort recorded snow falling on 111 days and the largest stretch of time without snowfall during this year's ski season was just seven days.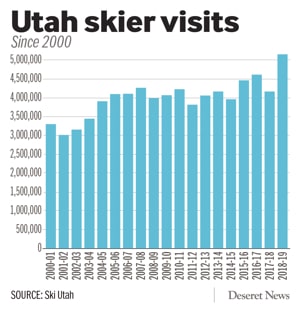 Rafferty predicted this year's record visits bode well for next season, noting that most season passes are bought in the spring.
"It provides a really nice tailwind going into next year," he said. "Skiers and snowboarders have short-term memories, and their memories are going to be of incredible powder days from this year."
This year's economic impact numbers are not yet available, however, according to metrics presented at the press conference, last year's out-of-state skier and snowboarder spending, totaling $1.068 billion, allowed for the creation of over 21,000 jobs and $226.4 million in state and local tax revenue.