It's mid-April and despite an invisible enemy that's put the world economy on gridlock and forced millions worldwide to shelter indoors, not a whole lot has changed for Utah's search and rescue teams. Despite National Park closures, they are still busier than ever, if not even more so now, as temperatures rise and spring weather nicens.
"Work for us is pretty much the same as normal on a rescue just those few extra barriers between us and a patient," Todd Taylor said, a volunteer of seven years with the Salt Lake County Sheriff Search and Rescue Team. "Every team member is a mountain person, we love to hike, run, climb, bike, we're going to answer every call, we love search and rescue as volunteers, if we didn't love it we wouldn't be doing it."
RELATED: UPDATE: Utah Man Cited for BASE Jumping in Zion National Park Fined and Banned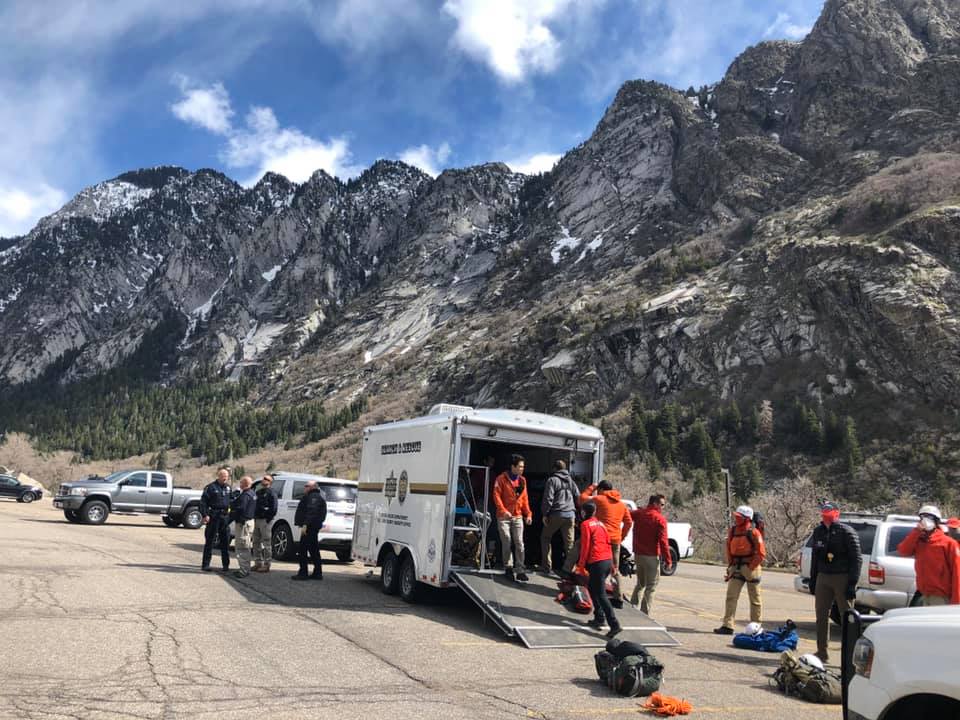 The Facts (Provided by Fox 13 News)
All of Southern Utah's National Parks are closed at this time.
People are still going out and recreating in the wilderness, almost like in a normal year.
In April 2019, Salt Lake County Sheriff's SAR responded to no calls. This month alone in 2020, they've responded to three.
 In Southern Utah, the Washington County Sheriff Search and Rescue Team has responded to nearly 40 rescue missions in 2020.
Teams practice social-distancing during rescues, but often have extreme difficulty doing so as they have to come in close contact with rescuees and other team members.
Emergency responders, law enforcement agencies, hospitals, and other essential medical groups have been trying to catch up with the appropriate amount of personal protective equipment (PPE) to stay safe while working the front lines of the pandemic.
Search and rescue volunteers use gloves and masks in addition to offering them to patients in order to prevent any potential virus spread.
Both Salt Lake County Sheriff SAR and Washington County Sheriff SAR want you to not only be prepared but help prepare the rescuers with some answers before they get to you.
As Utah citizens "stay safe, stay home," in accordance with the governor's directive, many are still facing the need of going out and recreating in the mountains and deserts to stay healthy and sane. The governor has even advised the public on exercising outdoors for this exact reason. But at what point does the general public cross the line by recreating outdoors? Are frequent search and rescue missions putting more people at risk for the spread of COVID-19?