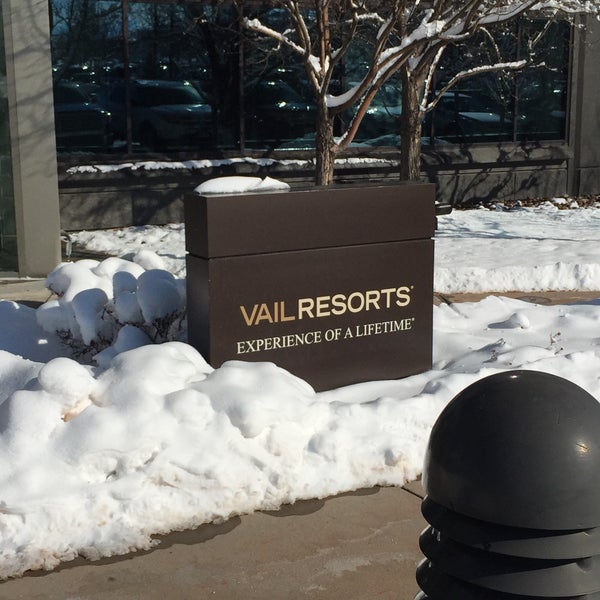 On the same day that contract negotiations with Park City ski patrollers collapsed for the 50th time, Vail Resorts Chief Executive Officer Kirsten Lynch sent an email to employees saying hourly employees will get an extra $2 an hour for any hours worked from January 1st through the end of the ski season.
For a 40-hour a week employee who works through April 15th, that means an extra $1,200. Bonuses will be paid out in May.
Lynch says that giving guests the 'experience of a lifetime' starts with the employees, and acknowledged that the current year has not been easy due to the global labor shortage caused by the surging Omicron variant.
Full letter below:
Today I am following up on the email I sent Friday, in which I reflected on the very challenging start to this season. See the Friday Employee letter here. We – your resort leadership and your executive team – have listened closely to your feedback and committed to taking action.
Many of you have had to carry an extra burden this season. Staffing was always going to be tight given the global labor shortage, but the acceleration of Omicron, late snow, and many other factors created particularly challenging impacts for our operations teams. We were all hoping this season would be more "normal", however, as we went through the busy holiday period, it became apparent that we are still navigating the impacts of this pandemic.
I want to be clear that the core of the Vail Resorts' mission – Experience of a Lifetime – is you. Our team. It all starts with you and your experience first. The experience the company creates for you enables you to create the experience for our guests. It is the reason this company exists. It takes an incredible effort to make that guest experience happen, including lift operations, ski patrol, mountain safety, snowmaking, ski and ride school, food & beverage, product sales and service, retail/rental operations, lodging operations, corporate teams, and so many others. You are the core of making our Mission come to life. And it has not been easy this year to do that.
In recognition of your commitment to the guest experience throughout this incredibly challenging season, we are announcing a new End-of-Season Bonus:
Your bonus will be $2.00 per hour for all hours worked from Jan. 1, 2022 through your end of season date or April 15 if your season runs longer (less applicable taxes and deductions).
Illustrative Example: Employee works 40 hours per week for the 15- week period between Jan. 1 and Apr. 15 (600 hours). Employee would get an End-of-Season bonus of $1,200 (600 hours x $2.00/hour).
Who is eligible?
All full-time and all part-time hourly team members. [See footnote (1) below for information on union and managed properties].
All qualifying team members must work through their resort-specific designated season-end date or role-specific designated season-end date (or Apr. 15, 2022 for roles that have no specified end date).
Grade 25 and 26 full-time salaried employees (i.e., our front-line leaders) who are not eligible for the annual Management Incentive Program (MIP) or Sales Incentive Program (SIP), are also eligible for a new one-time End-of-Season Bonus flat-rate payout of $1,500 to recognize your extra effort required this season.
When is the Bonus payout?
Full payout of the Bonus will occur in May 2022.
This new initiative is in addition to the Holiday Bonus program that covered hours worked through Dec. 31, 2021. The two programs together represent a significant additional investment this season in our team.
It is unusual to take these actions in the middle of the season, but this is an unusual season.
You may be wondering what this means for next season. These bonus programs are specific to this year and the unique challenges of this season. However, at the end of the season, we are committed to reviewing all of our compensation for next year to determine where changes are warranted. We will share more about that in the months ahead.
The test for all of us is not whether we encounter challenges… it is how we react to those challenges – whether we acknowledge the challenges, come together as a team and learn from them. We are a company that embraces change, which means we also embrace feedback when things do not go well and then we adjust. We are aware that today's announcement does not address every concern, but it is a commitment to you that we heard you and took action – and we will continue to do so going forward.
Thank you again for your passion and commitment to our guests.
Kirsten