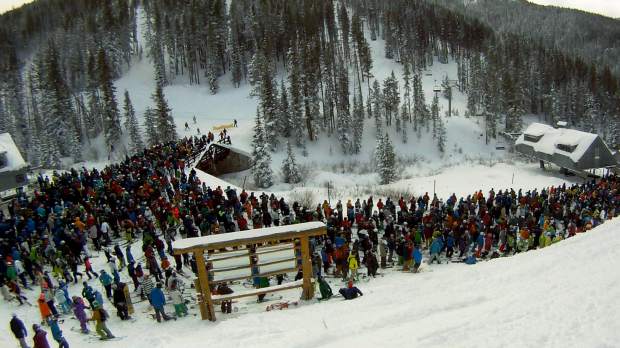 Colorado resorts Vail Mountain and Beaver Creek just broke a record this season, but it's not one to be proud of. They are both charging $209 per day for a walk-up window ticket, according to their website, the first time a lift ticket price has broken the $200 barrier.
You might also like: Purgatory Resort, the Most Affordable Ski Resort in Colorado
Elsewhere in Colorado, Aspen Skiing Co. is charging $179 for a walk-up window price, $169 at Winter Park, and $177 at Copper Mountain. Other Vail Resorts', such as Heavenly Mountain Resort, CA is $164 at the ticket window; Kirkwood Mountain Resort, CA $124 at the window; and Northstar California $170 at the window.
Conditions are going off at Vail early season, but is it worth over 200 bucks? Credit: FacebookWhen the Vail Daily reached out for comment on the pricing this season, Vail Resorts released a statement that began:
"We reward guests for their loyalty and for committing to a winter vacation with us well in advance through programs like our season passes, advance lift ticket purchase, and lodging specials. Much like buying an airline ticket, most guests purchase EpicDay Lift Tickets in advance, which provides them with the best available rate."
Deer Valley, UT is topping Aspen this week with a ticket price of $180. Squaw Valley is at $179. Both of those resorts are owned and operated by Alterra Mountain Co., which is a sister company to Aspen. Breckenridge, which is part of the Vail Resorts empire, is charging $189 per day at the window.
These numbers seem huge – and make a great headline – but here's the thing: Most skiers and snowboarders do not have to, and should not, pay anywhere near that. There are many way cheaper options, such as season passes, or multi-resort passes, which often pay for themselves after a handful of uses. Or sites such as Liftopia offer cheaper lift tickets for those just able to plan ahead a little.
If you're walking up to the window and paying full price, you're doing it wrong.