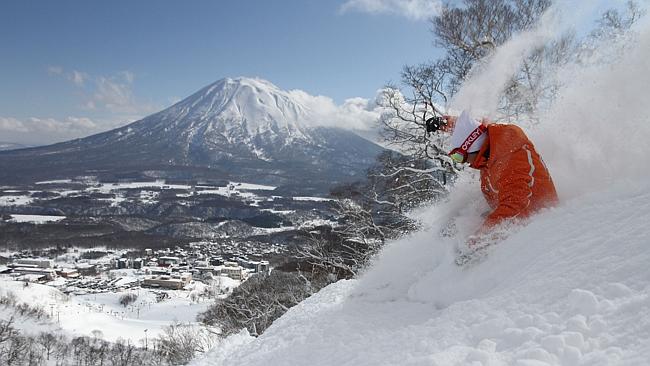 In a recent interview, Vail Resorts CEO Rob Katz revelaed that the company is seeking to acquire a Japanese resort to add to its ever increasing portfolio of ski resorts. Such an acquisition would make the Epic Pass an attractive propostition to snow enthusiasts from Beijing to Sydney.
"We see Japan as the likely first stop from new emerging skiers," in China, India and Southeast Asia, Vail Chief Executive Officer Robert Katz said in an interview in Vancouver. "Those markets are going to be where the vast majority of all new skiers are created over the next decade."
Vail Resorts have risen to become North America's largest ski resort owner and operator through a spree of acquisitions, and currently own 14 properties all with unlimited access to those who buy the Epic Pass. One of the reasons that drove Vail's $1 billion acquisition of Whistler Blackcomb in 2016 was the Canadian resort's strong links to Asia, said Katz. They have a few years headstart over main rival Alterra Mountain Company, the recently formed Denver based resort operator, who have also been on their own spending spree recently.
Tapping into emerging Asian markets would also supply a younger pool of enthusiasts that the sport badly needs. The Chinese snowsports industry is in its infancy, but with the next Winter Olympics coming to Beijing in 2022, and the recent announcement of the world's largest indoor ski area in Shanghai, there is definitely potential to tap in to the 1.4-billion population.
For Vail, owning a resort in Japan would also help expand another lucrative market – Australia.
"Australians represent a very important market," said Katz. "By giving them access to both Japan and North America, you get more people to buy that season pass, more people to buy in advance, which is such a critical part of our efforts."
According to Bloomberg, more Australians and New Zealanders visit Whistler to ski than neighboring Americans, in fact they're the biggest group after locals.
"Australians represent a very important market to North America and to Whistler in particular," said Katz.