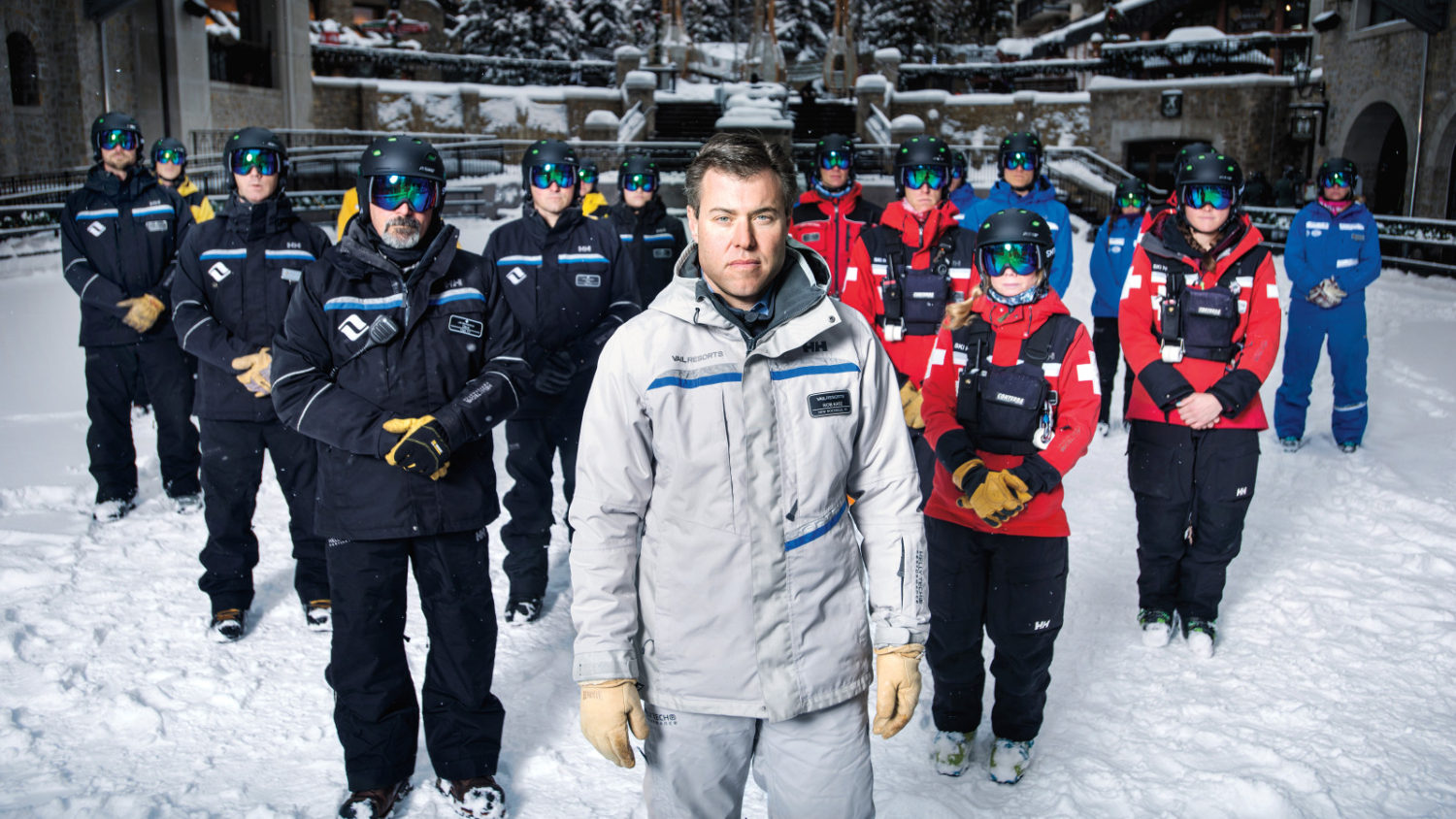 As winter 20/21 approaches its natural end, in sharp contrast to the abrupt end of the 19/20 season, resorts will begin looking back at the successes, and failures, of the ski season that almost never was.
All resorts introduced operational changes to enforce face-covering compliance, socially distanced lift lines and skier capacities, many closed restaurants, and on-mountain lodges, and ticket sales and lessons may never be the same again.
In an interview with Bloomberg, Vail Resorts CEO Rob Katz looked back on the season and how changes introduced and lessons learned could influence future operations at their resorts.
"We're not going back to the way we did business before. This has been an incredibly challenging year for everyone on every level. We're coming away with a ton of learnings that we'll be able to use going forward."

– Vail Resorts Chief Executive Officer Rob Katz
Before Vail released their 20% cheaper Epic Pass for next season, Katz revealed that the company had no plans to continue any reservation systems next season.
"While the reservation system won't stick around in the same way, it taught us a lot about how to reduce crowding and better manage capacity."
Much of the technology invested in managing those systems will stick around, helping manage reservations in other areas of the operation, for example, restaurants.
"Everything this year was constricting because of restrictions on social distancing, but we can put these types of policies in place to improve the experience overall."
Katz's Ikon rival, Rusty Gregory, CEO of Alterra Mountain Co., has also spoken about the future, saying he predicts "guests signing up for spots in a virtual queue for the gondola and being able to purchase goggles in the ski shop while awaiting their turn." Alterra is committing $30-million to increase its digital offerings, allowing not just virtual lift lines but the ability to "hail" a ski instructor on-demand, as you would an Uber.
As a result of decreased skier capacities at resorts, many are seeing the light that squeezing more and more people into a resort to maximize revenue doesn't provide the experience that skiers want. Arapahoe Basin in Colorado announced last month that they would continue to restrict pass and ticket visits to "preserve our culture and vibe." Could this last season be a blessing in disguise for the skiing public?
Katz acknowledges this and says the key to growth lies in expanding appeal to a wider variety of customers while also reducing crowds. We've all seen pictures of lift-lines at major resorts; how much longer would the paying public pay over $200 each for a day of skiing, then spend most of it stood in lift lines? That's not great for customer satisfaction scores. And according to Katz, the two are not mutually exclusive:
"One of the reasons the ski business isn't growing, or isn't growing fast, is because we have mostly been seeing participation in the White population. Bringing in guests is critical to our bottom line, but that starts with making sure our own company is diverse—and that it's attractive to people of color."
In the wake of the global George Floyd protests, Katz spoke out last year, acknowledging that the employees of his company, and the people who participate in the sport we all love, are overwhelmingly white. According to his letter, this is a personal failing on his part, and that he himself has not done enough over the years to address this and make progress.
"The biggest barriers of entry for skiing and riding are cost, access to equipment, and proximity to resorts, which Vail Resorts will continue to address. We need to address the culture of our sport and make our sport and mountain communities more inviting. The company will begin by prioritizing dialogue that acknowledges that changes need to be made and that the company's next meeting will focus on these issues."
According to the Bloomberg article, the best way to maximize revenue is to fill chairlifts evenly across the week. Encourage locals––of any background––to ski Monday-Friday. That way, the resort can entertain more guests overall but have them spread out across the week rather than empty slopes mid-week and neverending lift lines at weekends.
It's been an interesting winter for sure, and when North Americans glance across the pond to Europe, they can be thankful they've had a season at all. How the next few winters pan out remains to be seen, but it looks like the ski industry may have changed for good. For the better.