Fairfax County's I-95 landfill in Lorton, Virginia may become home to the longest indoor ski slope in North America and one of the longest in the world. Alpine-X submitted a public-private partnership proposal to the county to build a 450,000- square-foot snow sports facility with an expected 1,700-foot ski slope and 280-feet vertical.
While the company considered several other locations in the DC region, the landfill was its top choice, according to the proposal. Called Fairfax Peak, the proposed snow sports complex may include:
Multiple ski slopes at approximately a 20-degree angle, including a slope compliant with the Fédération Internationale de Ski's standards ensuring it can be used for competitions.
A specially designed area for skiing and snowboarding with a variety of ramps, jumps, rails, boxes and other features, capable for use in national snowboarding and freestyle skiing competitions.
A bunny slope for beginners, snow tubing run and area for skiers and snowboarders to perform tricks.
Restaurants, ski shop and sky bar and terrace at the summit.
A 100-plus room luxury hotel at the base of the indoor snow facility.
A gravity-powered, mountain coaster that will slide from the summit to Occoquan Regional Park.
A gondola to ferry riders from Occoquan Regional Park and the facility's base to the summit.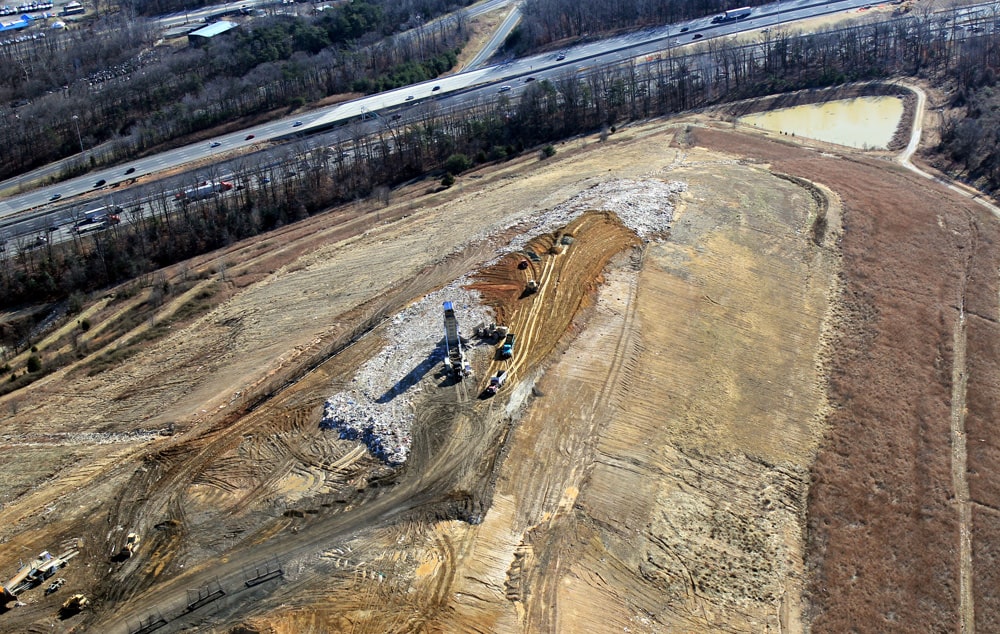 The proposal also envisions other amenities that could be added in the future, including a water park, a "gravity ropes course" and passive recreation areas. SnowWorld has signed a confidential agreement with the Northern Virginia Regional Park Authority to possibly operate or own some of these facilities.
"When Alpine-X came to me in 2016 with a proposal to build an indoor ski facility in Lorton, I knew this could be a great opportunity for the county and the region," said Mount Vernon District Supervisor Dan Storck. "I encouraged the Alpine-X team and county leadership to work together with our office to determine the viability of this project and the possibility of repurposing a closed landfill."
The complex would contribute to Laurel Hill's development as a regional recreation hub and arts destination. The facility would complement the existing equestrian center, Laurel Hill Golf Course and Workhouse Arts Center. Besides strengthening Laurel Hill as a recreational destination, Fairfax Peak would allow local schools to add ski teams. Alpine-X proposes making its facility available to law enforcement and military for cold-weather and snow training.
The project would be environmentally sustainable as well. Fairfax Peak plans to incorporate green and energy efficient technologies in its buildings. For example, the company says it will collaborate with Covanta's private waste-to-energy plant to capture and re-use steam; reuse gray water and use solar energy. The facility also will open its doors to local colleges and universities that wish to test new environmental technologies.
If Alpine-X's proposal is accepted, the company projects that it could complete the project's first phase in 36 to 48 months.