Coronavirus pandemic has significant implications on Truckee's tourist-based economy; economic impact report demonstrates the importance of tourism to sustain the community's essential services and way of life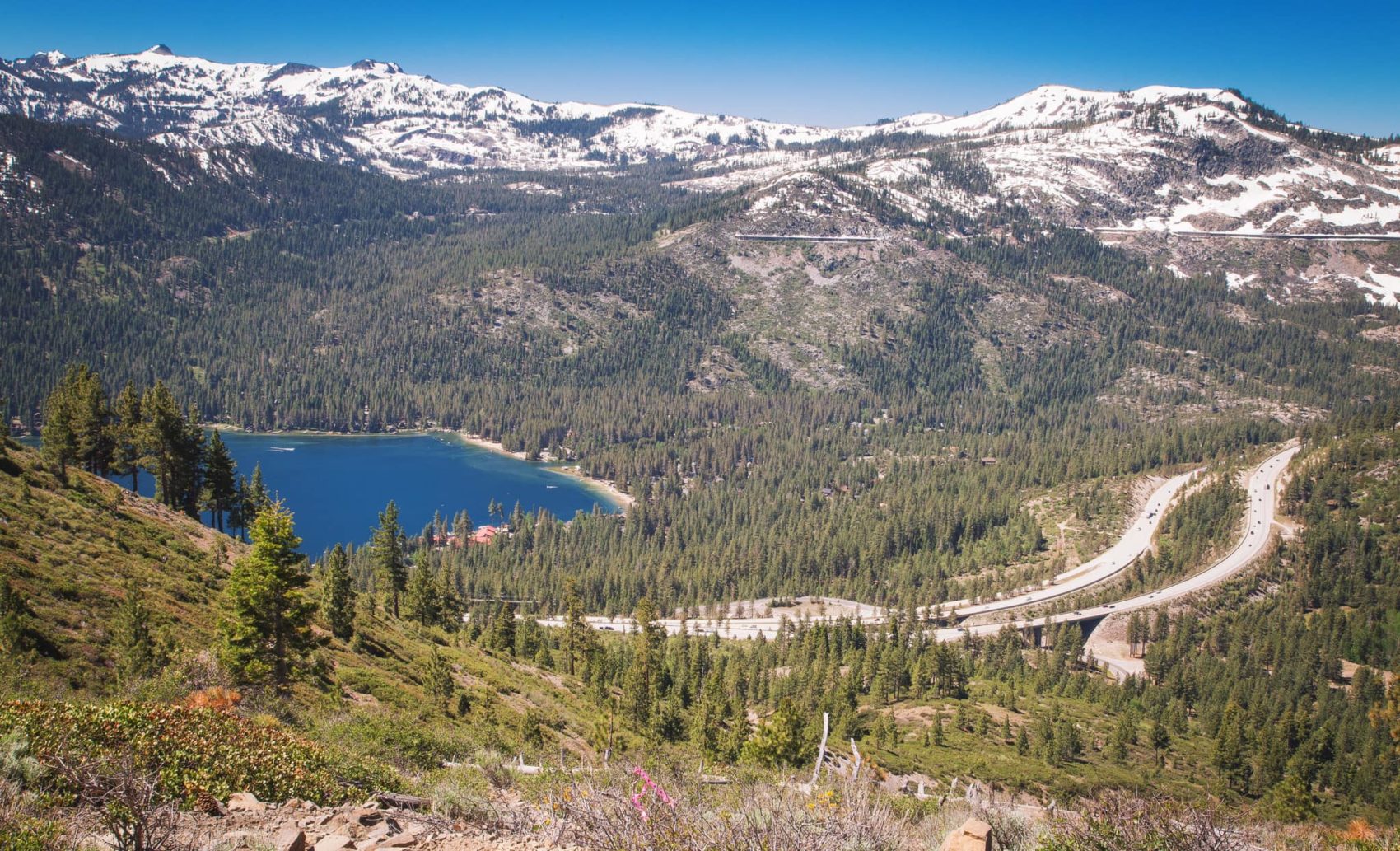 A mountain community reliant on tourism as its main economic driver, Truckee, California braces for deep economic impacts due to losses in visitor spending from March to the remainder of 2020 and potentially well into 2021.
Visit California recently shared a report prepared by research firm, Tourism Economics, that projects California will lose $72.1 billion in statewide travel-related spending in 2020, nearly half of what was generated in 2019. At the trough in May, the study shows this pandemic wiped out 613,000 California jobs, more than half the tourism industry's workforce.
Visit Truckee, funded by a 2% per night tourism fee on lodging through the Truckee Tourism Business Improvement District (TTBID), has served as a destination marketing program since October of 2015. Since then, with the Town of Truckee's compliance protocols also enforced, lodging revenue in Truckee realized a twofold increase in revenue from $20M to over $40M, directly impacting retail, restaurants, recreation and grocery sectors.
Today, the TTBID oversight committee understands how significantly a 50% decline in visitor spending in 2020 will affect the entire business community, local government and our local's quality of life.
"Truckee has seen steady growth in visitor spending over the past decade, contributing not only to the experience we're able to offer those who travel here, but to the creation of local jobs and to our community's essential services and way of life. Visit California's projections that travel spending will decline 50% this year are grim. At this point, with travel restrictions still in place it's not clear whether the financial losses in  Truckee will be greater or less than Visit California's estimate. Either way, because we rely on tourism, this is devastating to our local economy."

– Jim Winterberger, Truckee Tourism Business Improvement District committee chair and owner of Tahoe Getaways
According to a study by Dean Runyan Associates last fall, Truckee reached $149 million in visitor spending in 2018, supporting 1,460 jobs and generating $5.6 million in local tax revenue that helped fund local services. As a percentage of Nevada County, Truckee drives 42% of $362M in county visitor spending and 31% of 3,770 jobs.
Further breaking down the $149 million in visitor spending in Truckee, 38.6% is generated by retail, groceries, and gas ($57.8M), 28% by lodging ($42.4M), and 16.6% by restaurants ($24.8M). There are significant differences in spending between overnight and day visitors. On average, overnight visitors stayed two nights and spent $454 per person. Day visitors spent $96 per person per day visit on average.
"If 50% is the baseline used to forecast Truckee's future, this could mean significant loss in Town of Truckee's revenue. Visitor generated tax revenue consists of a 10% transient occupancy tax (TOT) on lodging, plus sales tax that goes toward the Town's general fund, which support important essential services such as public safety, snow removal, road maintenance, trail and bike parks, transit, streetscape projects, emergency services, river revitalization, and more."

– stated Town of Truckee Mayor David Polivy
Truckee's gross lodging revenue is most likely to suffer the greatest loss of all of the town's economic sectors since hopes of reopening in Stage 3 of California's Resilience Roadmap may not be realized until June or July. Adding to that impact will be the uncertainty of traveler comfort levels and conservative spending due to loss of income. Lodging inventory levels may also be constrained due to sanitation protocols and a potential decline in the short-term rental market for both property management and independent groups for different reasons.
"Visit Truckee's destination marketing budget, funded by the TTBID 2% assessment on lodging, will be significantly low in collections for 2020 while recovery marketing will be critical to aid in rebounding and rebuilding our economy once travel restrictions are lifted and its deemed safe to travel again."

– Colleen Dalton, director of tourism and economic programs for Truckee Chamber of Commerce
While a California drive market will be strong, this will be offset by a decrease in the fly market. On average, 25% of Truckee's summer visitors arrive by air according to a Visit Truckee four-season visitor intercept study in 2019. Currently, few to no travelers are expected to arrive by air this summer, or potentially for the remainder of 2020 and into 2021 until a vaccine is in place.
According to Caroline Betteta, CEO of Visit California in a recent release, "Visit California's newest SMARI research has found 'travel leakage' to our neighbors. In the last four weeks, Californians traveling to Nevada, Arizona, Oregon, and Utah took $588 million in spending to those out-of-state destinations. Four weeks from now (June 28), that loss is expected to grow to nearly $1.6 billion. Maybe this leakage reflects the cost of California's staged, data-driven reopening approach, but it is important information for decision-makers to consider."
"The safe reopening and community's economic future is highly contingent and reliant upon the State and County's action. We're highly aware of the need to balance those two, and also aware of the revenue being lost the longer it takes to reopen — especially when we see our neighbors in Nevada reopening. The 'travel leakage' Visit California cites is a very real concern."

– Mayor Polivy
Hotel and casino properties in nearby Reno, Nevada plan to reopen June 4, with some properties including Whitney Peak already accepting leisure travelers since mid-May.
"We are seeking to predict the impacts, traveler behavior and timing for Stages 3 and 4. Our role is to help educate visitors prior to arrival about the exceptional, socially distanced experiences they can have here, and the precautions our retailers, restaurants and lodging properties are taking to ensure health and safety of both visitors and residents. Our campaign "Know Before You Go" is an educational webpage at truckee.com/knowbeforeyougo, highlighting what to expect. We have also joined forces for a regional unified portal on Take Care Tahoe."

– Colleen Dalton, director of tourism and economic programs for Truckee Chamber of Commerce